There's a new sandwich shop opening in the South Grand dining district, and it's from some longstanding favorites: Grand Sammies & Sides will open as a classic sandwich shop inside Grand Spirits Bottle Co. on April 20, featuring a core selection of sandwiches and sides, as well as rotating daily and weekly specials. The new shop will work in conjunction with the bottle shop during the day, where customers are welcome to grab sandwiches to go or dine in, filling a void for grab-and-go lunch offerings on South Grand Boulevard. The shop is also open until late on Fridays and Saturdays, providing late-night eats to a burgeoning cocktail crowd and the shop's own experimental cocktail speakeasy, New Society, which is set to open in late April.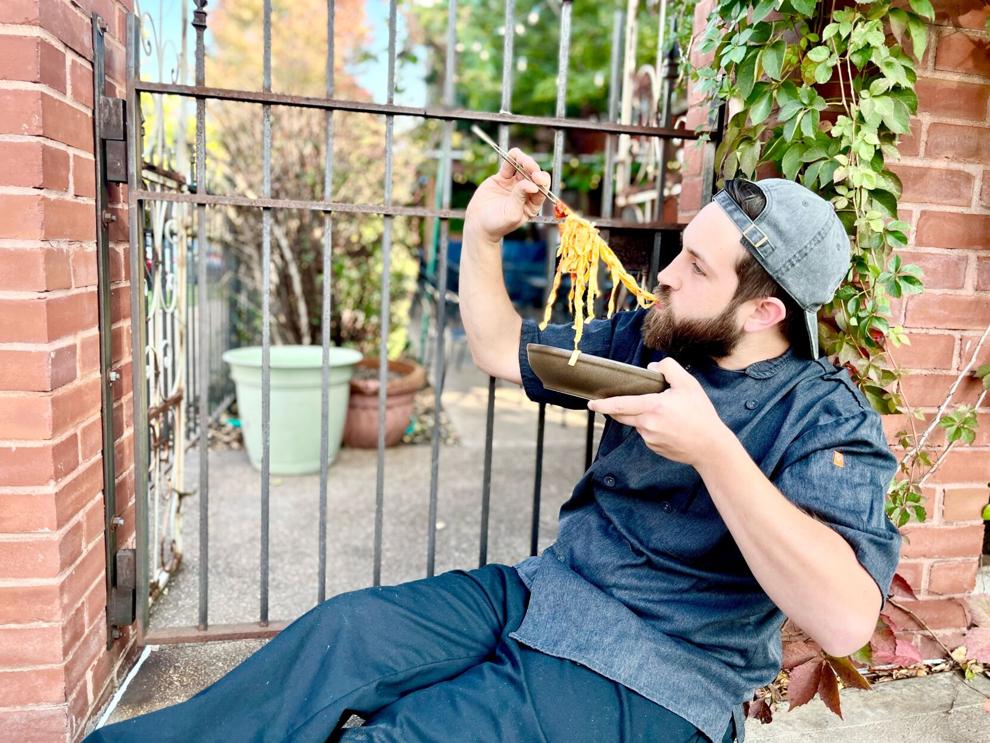 The sandwich shop has always been in the plan for Michael Fricker, owner of Grand Spirits, but this iteration of it has taken on special meaning; after months of working out the details, the final plan has come to life with Pat Skiersch of Salve Osteria at the helm. Skiersch made his mark with Salve's monthly brunch pop-ups in 2022, where his sandwich creations took center stage on the menu. Now, after more than 5 years in fine dining and feeling out his own path, Skiersch is taking what he loves to do and running with it.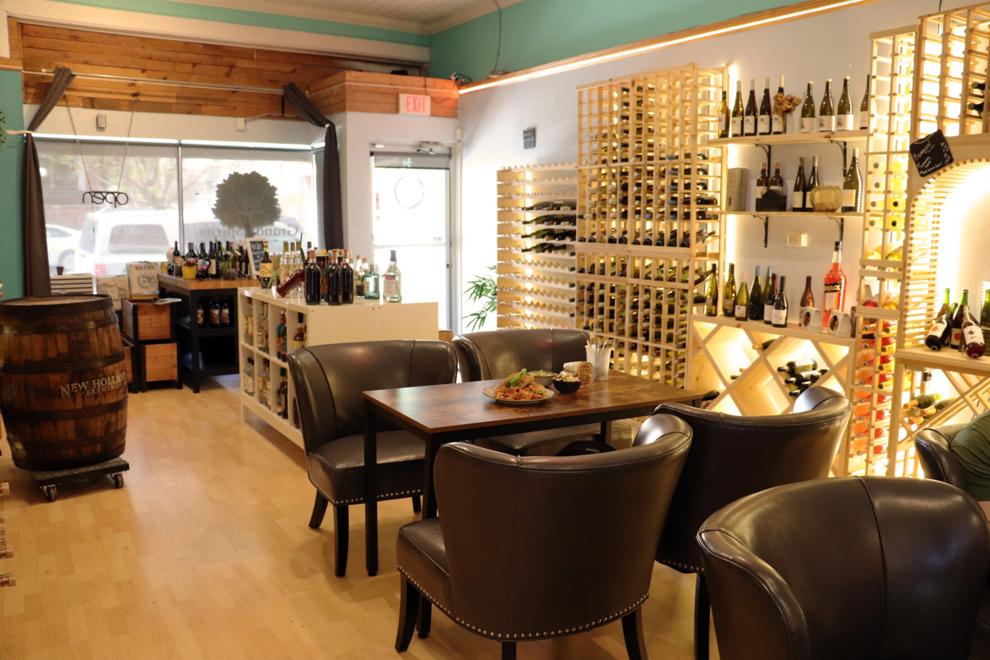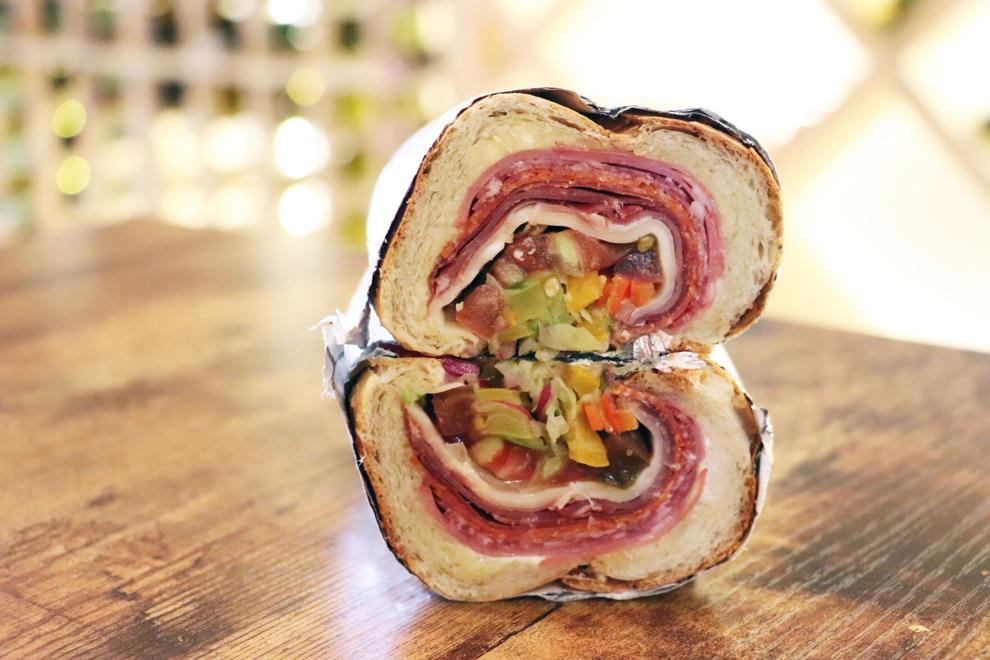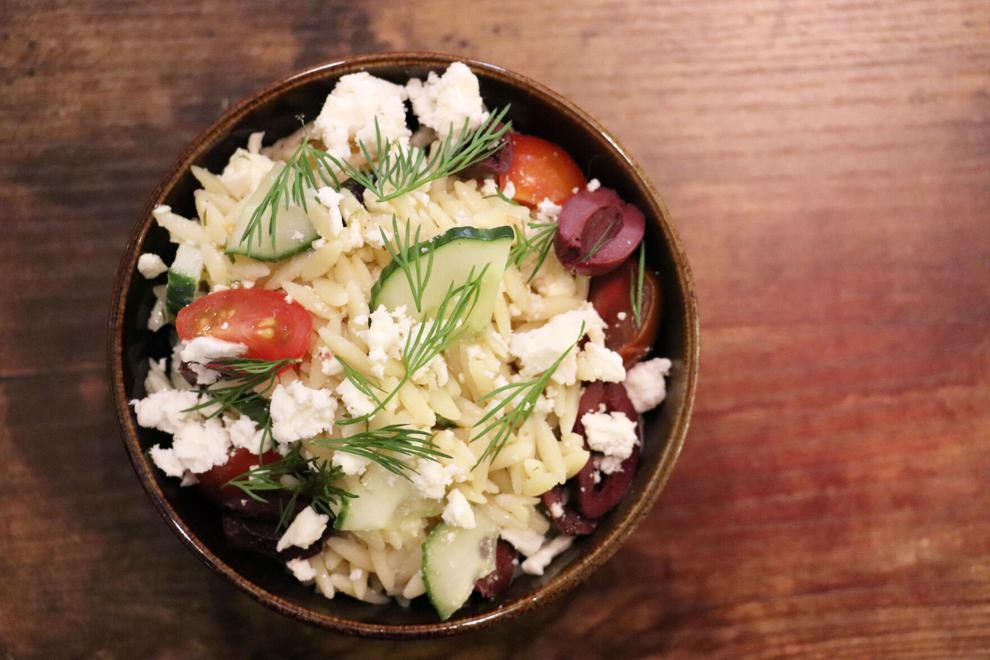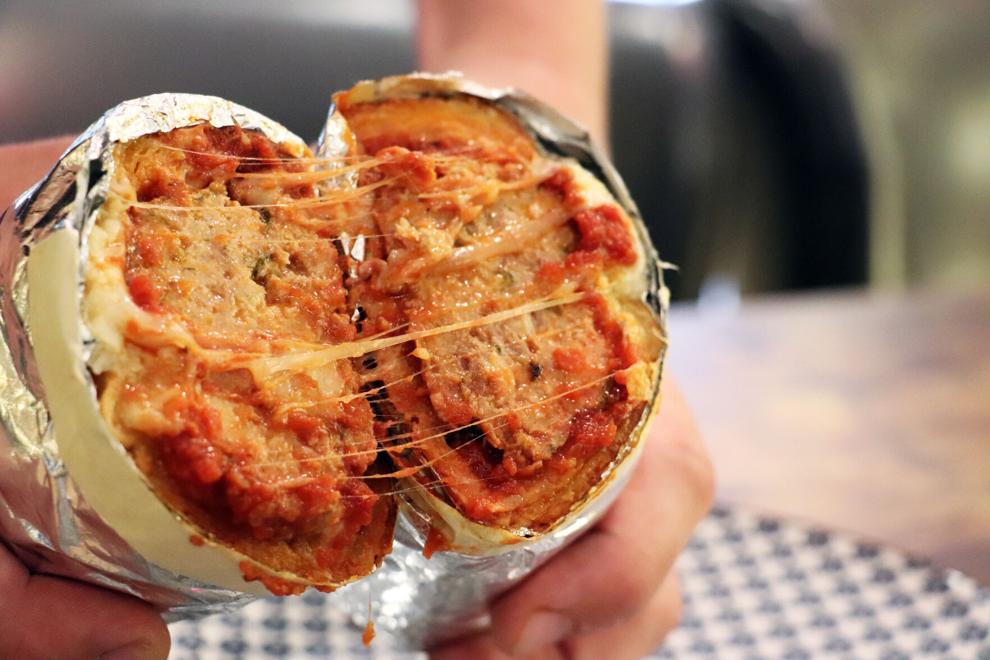 All items are designed to be fast and portable, made to suit any time of day and any type of craving: a quick lunch, dinner or late night snack before heading home for the night. The shop's core selections have range; expect a classic turkey sandwich featuring smoked turkey, cheddar, fried shallots and chipotle aïoli; a meatball hoagie using Salve's meatballs; a classic grinder, with mortadella, prosciutto, sopressata and provolone topped with tossed salad that provides acidity and crunch; and a vegetarian grinder inspired by the ever-popular French onion dip. A classic sausage, egg and cheese breakfast sandwich – traditional to the core – will also be a mainstay. Expect surprises along the way: Check in on the specials, and you may find an Italian beef or a BLT.
Sides include a Mediterranean-inspired orzo pasta salad with feta, tomato and Kalamata olives, dressed in a dill vinaigrette. In a callback to Skiersch's childhood, he'll make Cajun potato salad, which his dad made each summer. This chef's version is an addictive blend of potatoes, charred scallions, bell pepper, celery, onion and chopped eggs, tossed in a spiced dressing that brings everything together with low-level heat and flavor. Housemade potato chips round out the core sides. Skiersch will be baking bread for some sandwiches and sourcing locally for the rest of the offerings.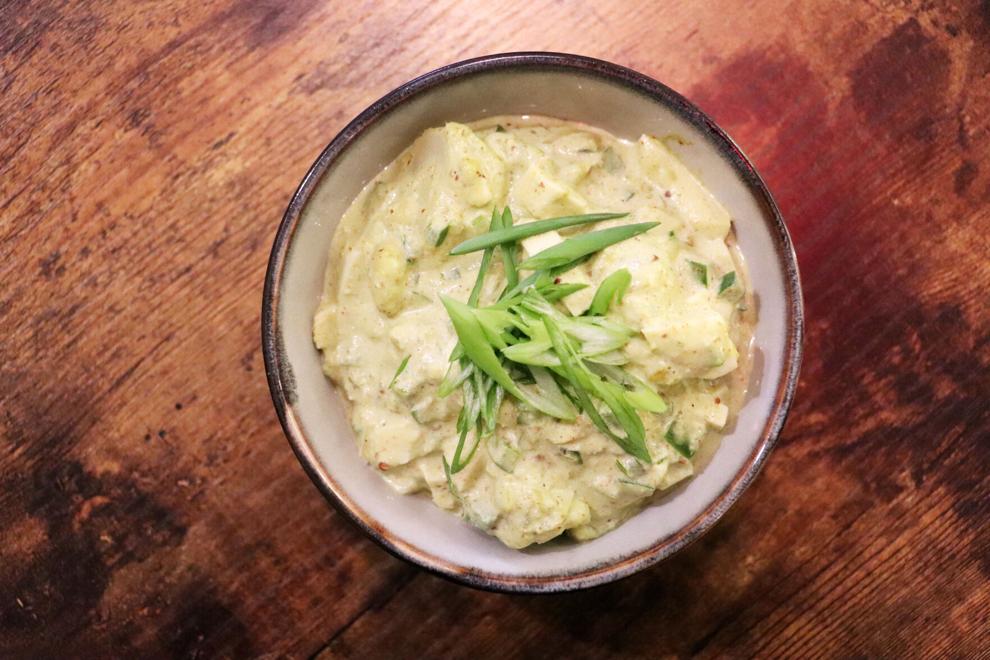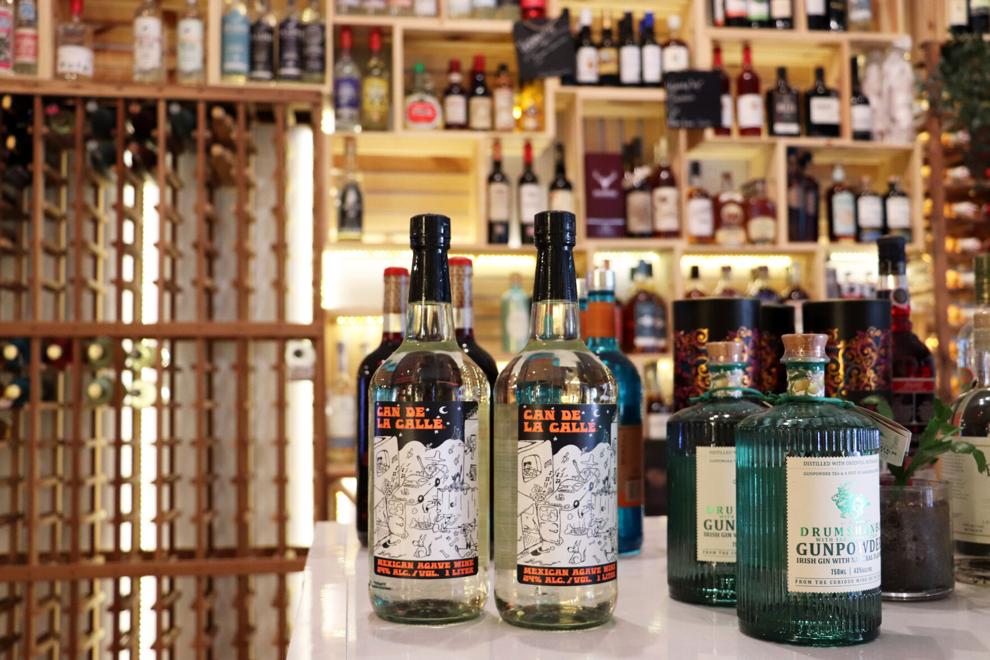 The project is particularly special to Skiersch, who lost his father five years ago on his birthday after working with him since he was 10 years old. After years of struggling to find his way amidst his own grief, he landed at Fricker and Natasha Bahrami's Salve Osteria, where he was welcomed into a team who supported and encouraged his vision. And this is his vision – a continuation of something his dad started with him decades ago. "I'm doing this for me, but also for him, because it was his dream to have a restaurant as well," Skiersch says. "He wanted to open up a sandwich and ice cream shop right next to the high school where I grew up. This is a lot for my family as well."
And the Salve and Grand Spirits family will be part of it too: Matt Wynn, head chef at Salve, will act as Skiersch's mentor by helping to get the sandwich shop up and running and consulting on ideas for menu items and ingredients. Wynn's experience with Salve has laid the groundwork for him to shift into this role with Grand Sammies and build his own skill set in the process. It's an extension of what they've been doing for the past year at Salve, but in a venue that allows them both to be playful and creative without restriction.
The sandwich shop is a welcome and much-needed addition to the district itself. "There's a lot going on in South Grand, and there's been a lot of changes in the past year. There's been a lot of voids; now those voids are being filled with new energy and exciting things," Bahrami says. With more late-night cocktail options and increased nightlife traffic from a host of different spots in the area, the shop's late hours will serve a growing crowd. Additionally, Bahrami notes that many of the sandwich shops in the area have closed in recent years; Grand Sammies is a way to bring back something the area has been missing.
Along with the opening of New Society, a passion project of Fricker and Platypus co-owner Meredith Barry, Grand Sammies & Sides will complete the transformation of the bottle shop into a full, multi-layered experience for guests to weave together into exactly what they want it to be. In the near future, the shop will curate picnic baskets with sandwiches, sides and drinks for guests to order for pickup. Delivery will be offered across all apps the complex currently uses once things are up and running. Rotating specials will be announced via social media; follow the shop on Instagram for updates.
Grand Sammies & Sides will be open Thursday from noon to 10 p.m. and Friday to Saturday from noon to 12:30 a.m. 
Grand Sammies & Sides (inside Grand Spirits Bottle Co.), 3194 S. Grand Blvd., Tower Grove East, St. Louis, Missouri, instagram.com/sammiesandsides/