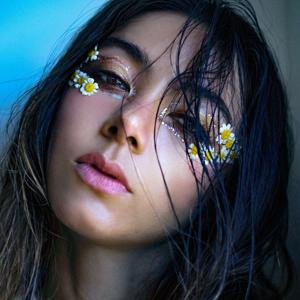 Jae-Ha Kim, Tribune Content Agency
Known for her work with Macklemore and Ryan Lewis, singer-songwriter Hollis Wong-Wear said while this pandemic deterred some of her creative plans, she found ways to work around it. "After a year of great cautiousness and staying inside, I realized that to catalyze myself as a creative again, I needed a break from (Los Angeles)," the Grammy-nominated musician said. "The things that made the city the city weren't within reach. I'm really fortunate that Joshua Tree National Park is two and a half hours away from L.A. Its desert landscape feels almost like a moonscape. I ended up going there for a month in February 2021 by myself to write my debut solo project, 'Subliminal.' It may seem counterintuitive for me to have sought even more solitude during a time of isolation, (but) it was an important way for me to break free and find myself in a new space physically and creatively."Q: Why did you choose to go to Joshua Tree?A: Being in the desert felt like the safest place to be during the pandemic. I could go on walks without a mask and not feel like I was endangering anyone. I got an Airbnb with one bedroom for me and then one bedroom as my studio. During the day I did remote work and went on walks. Then every night I had a session over Zoom with a different producer to work on my project. It was kind of like a classic writing camp, but I was alone. But the beauty of that was that I got to work with people in L.A., New York City, Paris and Seattle. It's like I got to travel the world musically via Zoom while being in this beautiful environment.
People are also reading…
Q: How did you feel about not being able to just hop on a plane for such a long time?A: I love to travel and am very stimulated by new places and new surroundings, so I felt very cooped up during COVID. I'm really inspired by momentum and meeting new people. Not being able to travel to places like New York City was difficult. Going to the desert was a swing in the opposite direction. I was thinking, well, if I can't have people around to stimulate me, then I'll go somewhere where there is nobody.Q: What was the first trip you took as a child?A: My mother is from Hong Kong, so the first trip I ever took was to visit my family and go to what felt like a totally different planet. Travel is so powerful. It's a privilege. It reminds you that the world is infinitely bigger than your own little corner and with that comes such important perspective. When you don't travel, you really start thinking that your lens is the only lens, or that what is five feet in front of you is all there is. Going to Hong Kong as a kid was a very stark reminder that the world can be so radically different and people can have such different experiences. I feel it's important to have times to feel like an outsider, to recognize that our American culture is not the only culture and to not feel entitled by our creature and linguistic comforts. Feeling uncomfortable or out of sorts encourages us to be adaptable and understanding.Q: What's the most important thing you've learned from your travels?A: Travel is really important for mental health, especially if you're somebody that has anxiety or depression. Often times without travel and new perspectives, we start magnifying our own individual experiences and minimizing the existence of billions. Travel is that visceral reminder of how small we are in the big scheme of things and also how cool it is that we can adapt to different environments and exist in different ecosystems. We don't have to be just one thing.Q: What destination should people know about?A: Seattle is really an under-recognized incubator of culture – from the Vietnamese food to the experimental music scene and eclectic arts community. I lived in Seattle for 10 years and it's such a miraculous place. The water and the air quality is unparalleled. It has incredible food and culture, especially when you know where to look and know where to go.(Jae-Ha Kim is a New York Times bestselling author and travel writer. You can respond to this column by visiting her website at www.jaehakim.com. You may also follow "Go Away With…" on Twitter at @GoAwayWithJae where Jae-Ha Kim welcomes your questions and comments.)
Stay up to date on life and culture in St. Louis.