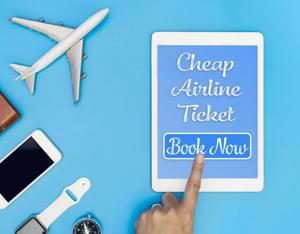 Ed Perkins, Tribune Content Agency
Over the years, much type and many pixels have been devoted to advice about the best times to fly and the best times to buy tickets to get the lowest airfares. This crazy year, the "usual suspects" suggestions about when to fly and the airport and schedule hacks remain relatively valid, but the frenetic airline scene leaves a lot to be desired about historical ideas of when to buy tickets. The one overriding condition remains: At any given time, airlines micromanage airfares at levels they think will bring in the most revenue. And these days, that can be a toss-up.Over the years, just about everybody has concluded that demand tends to be a bit less than average on midweek days — Tuesdays and Wednesdays — than for other days, and that mid-day and late-night fares may be a bit less than fares at morning and evening peak times.Similarly, common sense suggests that fares to/from popular seasonal destinations — along with accommodations and other costs — are highest at peak times, lowest off-peak. These hardly need elaboration, so I won't elaborate.
People are also reading…
The traditional ideas about selecting an itinerary for the lowest fares are also pretty much as they have been:Consider a less-than-favorite airport at both ends of your trip. Fares at many airports tend to be higher than average — most notably at a big airline's "fortress hub" such as Atlanta or a region's preferred field, as in the San Francisco Bay Area. If a single airline dominates the market at almost any city, that line can usually exact a fare premium. Similarly, some secondary airports are generally considered low-fare ports compared to the primary airport in their area — Oakland for San Francisco, Hobby for Houston, Burbank for Los Angeles, Midway for Chicago, and such. More distant options include Milwaukee for Chicago and Providence for Boston.Consider an unattractive itinerary. In recent checking, I found that the cheapest New York-London flights involved a connection in Warsaw; some Los Angeles-New York flights via Las Vegas cost less than nonstops. This pattern clearly clarifies airline pricing: Fare differences are not based on cost — connecting flights cost more than nonstops — they're designed to allow an airline to claim low fares but give travelers a strong incentive to buy more expensive tickets. And that strategy often works: Many travelers elect to pay extra for a seven-hour nonstop rather than accept a 12-hour connection.Today's airline schedule chaos means the old rules about the best times to buy tickets are no longer in effect. Pre-pandemic, they were pretty good — book domestic trips about three weeks ahead and international trips seven to 11 weeks. They were based on historical records of actual ticket buys. But two developments have changed the playing field:The upside is that — as of this writing — cancellation/change penalties have been waived by most airlines on most airfares, including some of the lowest.The downside is that airlines keep canceling flights — often with little or no advance warning — and you can't be sure that any flight you buy in advance will actually fly where and when it was supposed to.The take-away is that buying early is less risky than before. Follow the advice of George Hobica, founder of Airfare Watchdog: "When you see a good deal, pounce," but keep looking for a better deal.You can sharpen your pouncing strategy by signing up for as many fare-tracking services as you're willing to have in your inbox. They all work in about the same way: Enter your particulars — home airport, destinations, and such — and you automatically get notices about sales or reductions. The big online travel agencies (OTA) offer them; Kayak is one of my favorites. Several free independent services also track fares or send frequent deal bulletins, including Airfare Watchdog and Scott's Cheap Flights. Several fee-based services tend to focus on premium-class trips — a topic for another day. But the free services work well; they operate either online or through apps.(Send e-mail to Ed Perkins at eperkins@mind.net. Also, check out Ed's new rail travel website at www.rail-guru.com.)
Stay up to date on life and culture in St. Louis.