If you ask Daniel Drake and Wella Kelly, pancakes are more than just a delicious breakfast. The batter is a medium, the cook is an artist and the griddle is the canvas. Through their pop-up, The Joy of Pancakes, the duo creates intricate, highly detailed art from pancake batter, appearing at local restaurants and events.
Drake got his start at a classic St. Louis institution: The Courtesy Diner. While working there in high school during a slow shift, he started messing around and using pancake mix to make shapes on the griddle. "For five years, while I was working at this diner, every single pancake I made, I would do some kind of silly design," he says. A friend took a photo, posted it online and Drake became a viral sensation overnight. He appeared on The Today Show, met celebrities and catered events, all through Dancakes, the company he co-created with Hank Gustafson.
In 2022, Drake decided to split from the Dancakes team due to creative differences. He walked away from the successful business unsure if he would ever make pancake art again. "I was creatively inhibited, and the joy was sucked out of the process for me," he says. After traveling around the country for Dancakes, Drake settled in St. Louis, pondering his next move. His good friend Jevion White bought him a pancake griddle so he could get back to doing what he does best. Drake founded The Joy of Pancakes with Wella Kelly shortly afterwards.
This time around, Drake is focused on communicating the values that matter to him and Kelly. "The last couple of days, we've been trying to draw attention to some protests for trans rights that are happening … Being able to be honest about my politics and honest about what I care about … is so liberating," he says.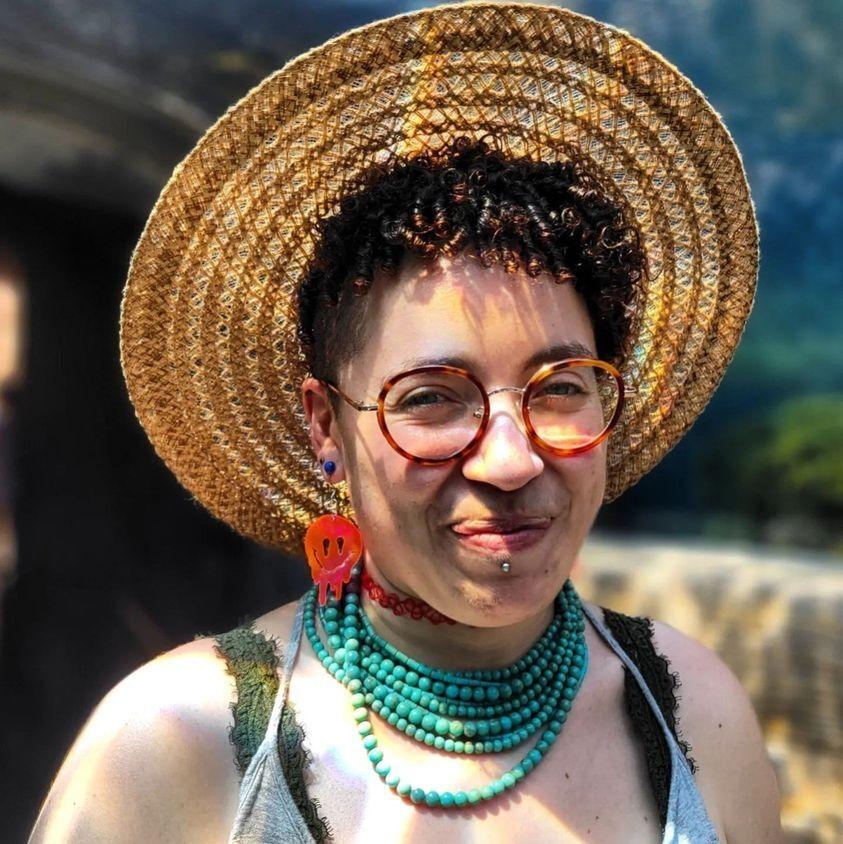 Wella Kelly met Drake while they were both in Seattle, and the pair has been together for more than three years. "I got my degree in industrial design, but I have dabbled in graphics and web design," Kelly says. "I'm a very creative person with a lot of skill sets, and if you put me in a situation, I'm going to figure it out." Dan encouraged them to move to St. Louis and partner with him on this new venture. "My main story is that I'm a creative person who is in love with another creative person," they say. While Drake brings the pancake art expertise, Kelly brings the know-how when it comes to marketing, branding and design.
Using pancake batter as an art medium produces one magic moment: the flip. Drake has to work in reverse, outlining and building the pancake art on the griddle; it isn't recognizable until he flips it over and – abracadabra – you have an image of Mario or Barbie. "There's a built-in magic trick … It is performative in its essence," Drake says. He loves to create art so beautiful that his client hesitates to eat it. "I realize it's kind of fun to trigger an existential crisis in the person who gets the pancake who's like 'Oh my god, I can't destroy this, it's too beautiful.'" Luckily, Drake happily gives instructions on how to preserve the art to customers.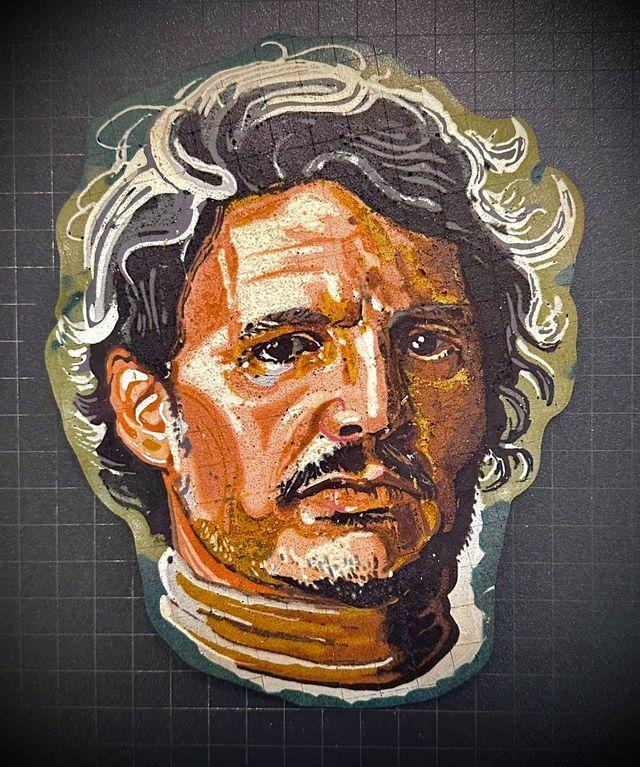 As a new business, The Joy of Pancakes is all about getting the word out. The pair regularly appears at Saturday brunch at the Crow's Nest and Sunday brunch at Evangeline's, making pancake art for diners. Tuesdays and Thursdays, they do a live stream at 11 a.m. and make a different piece of topical pancake art. "We are attempting to move into gallery shows because we are trying to take very seriously the artistic side of it and preserve the pieces that we're making on the stream every day and frame them so that they can be sold as fine art pieces," Drake explains. Their next big goal is to acquire a food truck so they can appear regularly at events and festivals.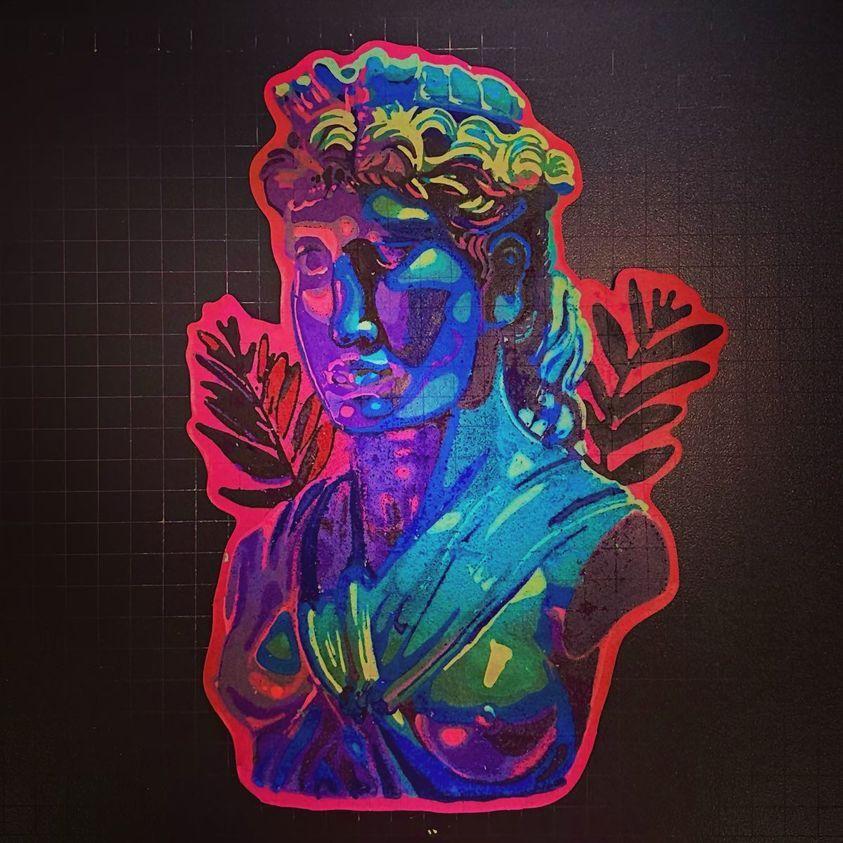 And the duo is proud to be building this new venture from the ground up in St. Louis. "There are so many creatives here … There are so many incredible performers here," Kelly says. They've found the creative community here welcoming, rich, engaging and full of life. And for Drake, being back in St. Louis has given him the space to breathe and rediscover his love for pancake art. "To get back out there and have people just sort of show up and appreciate and support, it's very healing and it makes me love the city more than I ever have."
Follow The Joy of Pancakes on Instagram. You can find its live stream here.