Micah Barnes

Adam Hill took a risk when he started Cured and Cultured in 2020. When the concept opened its doors in Belleville, Illinois, the COVID-19 pandemic had just begun. For Hill, the desire to bring something fresh to the community outweighed the challenges that came with navigating the ongoing pandemic. 
"While [Adam Hill] was creating and building this business, COVID-19 hit," General Manager Miranda Skimehorn says. "He actually opened two months after the pandemic and they were able to survive that. He really wanted to bring something to this community that was local and he actually doesn't have a history in restaurants. So he kind of really took a risk."
The restaurant is a combination of market and liquor store, deli and elevated sports bar. This blended concept allows Cured and Cultured to offer a fresh variety of menu items and cocktails. 
Menu standouts include the Leo's Brisket Sandwich: housemade brisket, chipotle mayo and fried onions. The Hero Sub, with salami, ham, banana peppers and Swiss cheese, is the restaurant's take on a classic Italian sub.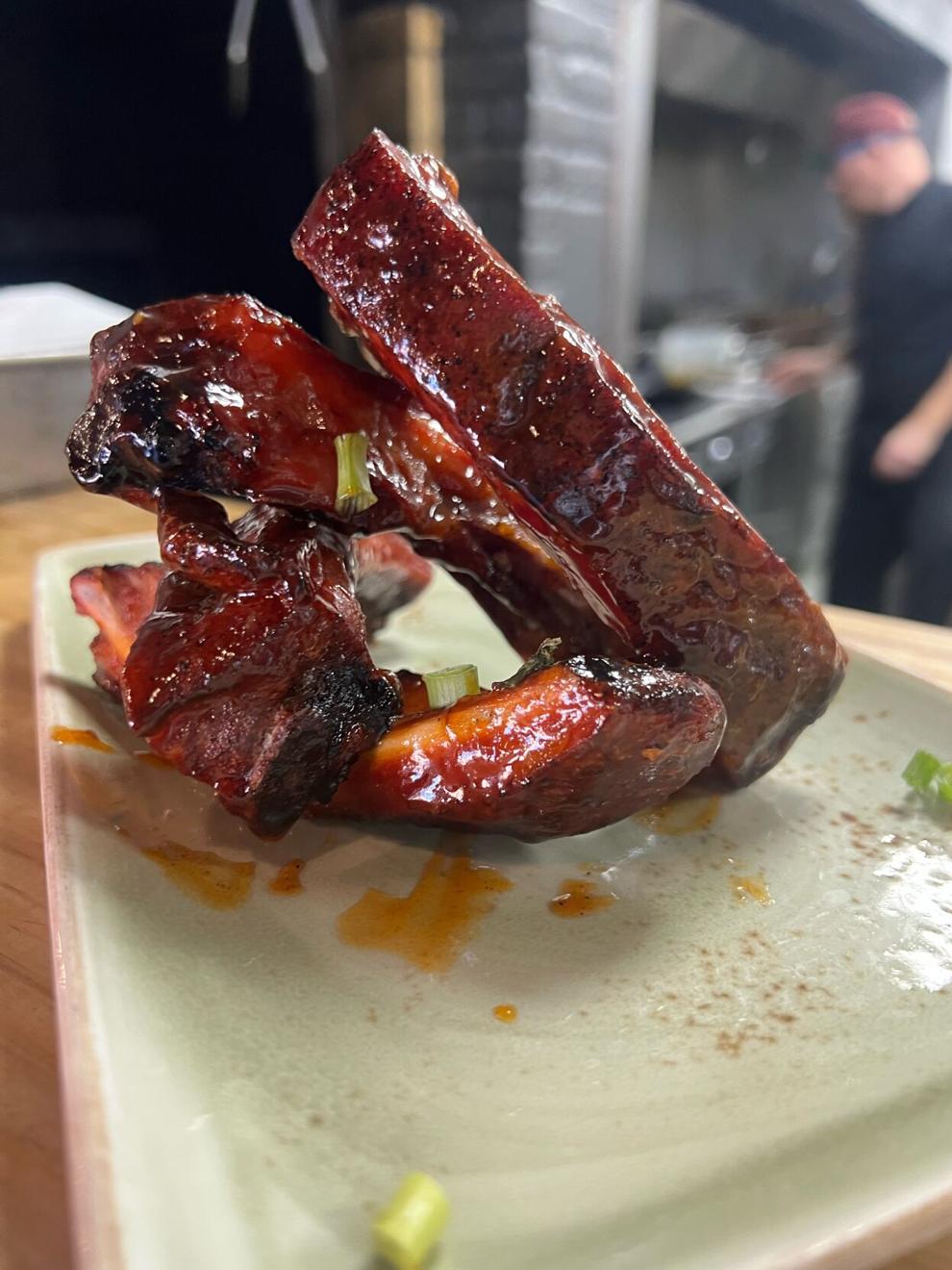 "A lot of our food is cooked in house, made in house and we like to keep it fresh," Skimehorn says. "We like to think of our food as being more elevated than your average hole-in-the-wall bar." 
Cured and Cultured largely operates with a community-driven focus. Throughout the pandemic, customers were able to shop and browse the market and extensive liquor selection in house while also waiting on carry-out orders.
"A lot of the locals here in Belleville were very loyal to the business," Skimehorn says. "They kept showing up. They've kept it alive the past few years."
The restaurant also works to actively involve the community with events like Taco Tuesdays, wine tastings and themed events for special occasions and holidays. It also offers social and education groups such as the Bourbon Club, which gives patrons the chance to meet, sip and discuss spirits with those who work in distilling. 
"It's a really cool environment," Skimehorn says. "It's been really exciting to see how it's flourished. Seeing it packed with people has been a really cool experience. We have such an amazing staff and everybody works extremely hard to provide such great guest service and food and drinks too. This year's plan is to keep grinding and keep people coming back to our seats and filling them."
Cured and Cultured, 6401 W. Main St., Belleville, Illinois, 318-213-7545, facebook.com/thecuredandcultured/