From festivals to artistic performances to lectures, there are a variety of ways to commemorate Juneteenth in the city and beyond this year. If you're looking for an event to celebrate the holiday, check out these local happenings, all of which have excellent food and drink options.
For updated food vendor lists, be sure to check events' social media accounts closer to each date.
2nd Annual Juneteenth "Free-Dome" Celebration
Organized by the Saint Louis African Artifacts Festival and Bazaar, "Free-Dome" honors the rich heritage, history, unity and culture of people of African descent. Expect a number of food vendors, plus Black speakers, poets, artists and dancers, as well as African drummers. A few mystery singers are also set to perform. Purchase tickets here; "Free-Dome" takes place on Monday, June 19, from 1 to 7 p.m.
Fairgrounds Park, 3715 Natural Bridge Road, St. Louis, Missouri, saintlaaafab.com
Celebrate Juneteenth in The Loop
Celebrate Juneteenth on Saturday, June 10, from noon to 6 p.m. at the intersection of Hamilton Avenue and Delmar Boulevard in The Loop. The event kicks off with a drum call at noon and continues throughout the day, with live DJs, music by the Red & Black Brass Band, Spirit of Angela African dancers, live art and food for sale by local restaurants including AAA Fish House, Krab Kingz, Palomino Lounge, Chicken Out and Vails Brothers. The kids can tag along for henna painting, a special shoe giveaway and more. RSVP here.
Hamilton Ave. & Delmar Blvd., Delmar Loop, St. Louis, Missouri, thedelmarloop.com/event-details/juneteenth-1
Community Wellness Project's Juneteenth Celebration
CWP is a community-based healthcare nonprofit offering free health screenings at events around St. Louis, including HIV testing, STI prevention and educational materials and talks that address health stigmas in the Black community. Its mission is to promote wellness through education, prevention and support for underserved communities. On June 17, CWP will be in Old North St. Louis at St. Louis Avenue and 14th Street near Crown Candy. Keep an eye on the organization's Facebook page for more information on activities, food and drink and times.
St. Louis Ave. & 14th St., Old North St. Louis, St. Louis, Missouri, cwpstl.org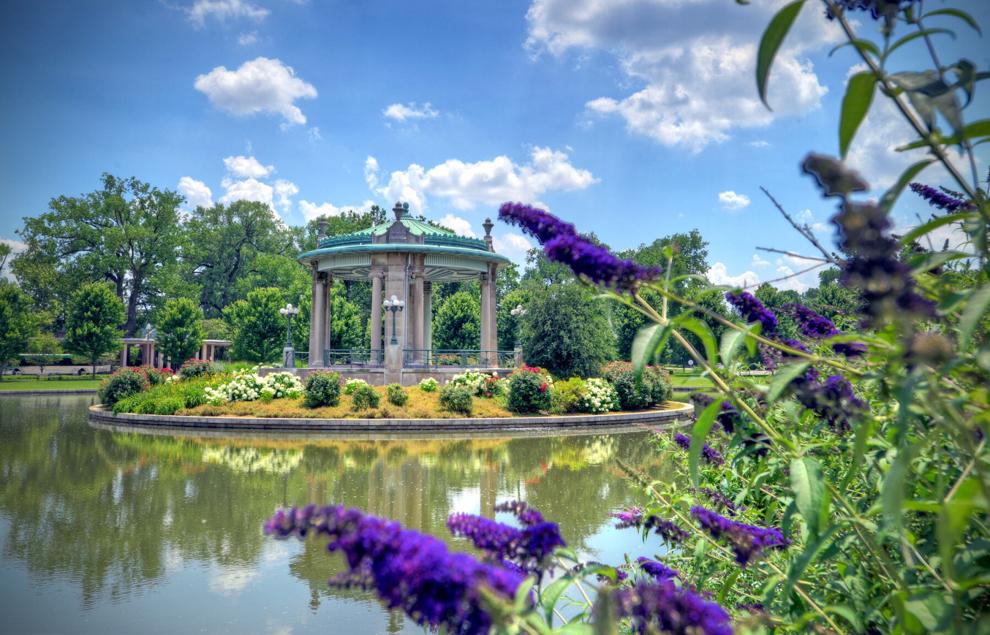 Juneteenth Caribbean Heritage Festival
On Saturday, June 17, from 7 a.m. to 7 p.m., head to Forest Park to join Africans Rising Together 2063 for the third-annual Juneteenth Caribbean Heritage Festival. Your registration covers participation in a commemorative walk for justice, multicultural food options from vendors in the park, access to an open-air museum with exhibits honoring African American Missourians and Caribbean Americans, live entertainment – including a DJ, gospel choirs and steppers – and a bounce house and more for the kids. Purchase tickets here.
Cricket Field at Forest Park, 5595 Grand Drive, St. Louis, Missouri, art2063.org
Neighbors Impacting Communities' Juneteenth Celebration
In the Soulard neighborhood on Saturday, June 17? You're in luck – in partnership with StayFocused Foundation, North County nonprofit NIC is throwing its inaugural Juneteenth Festival from 9 a.m. to 6 p.m. The first 50 registered attendees to bring a virtual or printed copy of their registration will receive a free glass of freshly squeezed lemonade, but everyone will have an opportunity to grab a snack or two from onsite vendors. NIC encourages equity by hosting social events and performances by youth choirs and dance troupes around St. Louis; StayFocused lends support to school-aged students in the arts. Purchase tickets here.
Soulard Park, S. 8th St. (behind Soulard Farmers Market), Soulard, St. Louis, Missouri, nicstlmo.org