You might not notice the absence at first. Arzola's Fajitas + Margaritas, which opened in May in Benton Park, isn't a quiet restaurant. Along a residential block, its storefront welcomes you inside with the cheery buzz of a neighborhood hangout. The small dining room amplifies conversations already talking over the music and the other tables.
Nearly everyone is drinking a margarita. The top-shelf Texas Tornado leads with the sparkling, nuanced sweet-tartness of Arzola's housemade limonada — freshly squeezed key lime, Meyer lemon and Valencia orange juices — and finishes with smooth añejo tequila. For a kick both boozy and spicy, the El Azteca margarita blends smoky mezcal with silver tequila steeped with serrano chiles. The salt rim of each cocktail cascades down one side of the glass.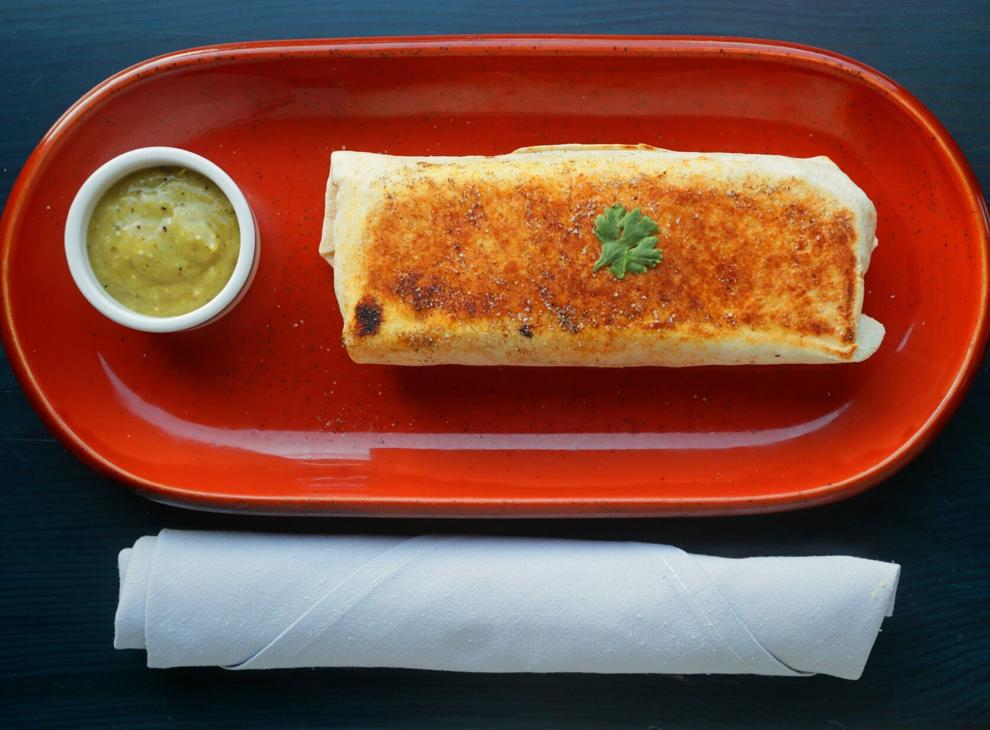 Nearly everyone is eating fajitas. The restaurant's signature fajita platters. Or fajita chicken layered with melted cheese and partially smashed black beans over corn tostadas for an order of nachos. Or fajita steak folded with cheese, roasted poblano chiles, garlicky charro beans, and rice pilaf seasoned and colored with achiote and rolled into a forearm-sized burrito.
Now you understand what is missing at Arzola's. Those fajita platters arrive at the table on ordinary plates rather than dramatically sizzling comals.
For Eddie Arzola, the restaurant's paterfamilias and (as the menu calls him) "chief fajitas executive," fajitas have always been about the steak, not the sizzle. When Arzola was preparing to open his debut restaurant, Chuy Arzola's, in 1989 in Dogtown, he brought his father to St. Louis from Austin, Texas, to train the cooks. First, though, he had to tell his father they would be doing fajitas differently from everywhere else.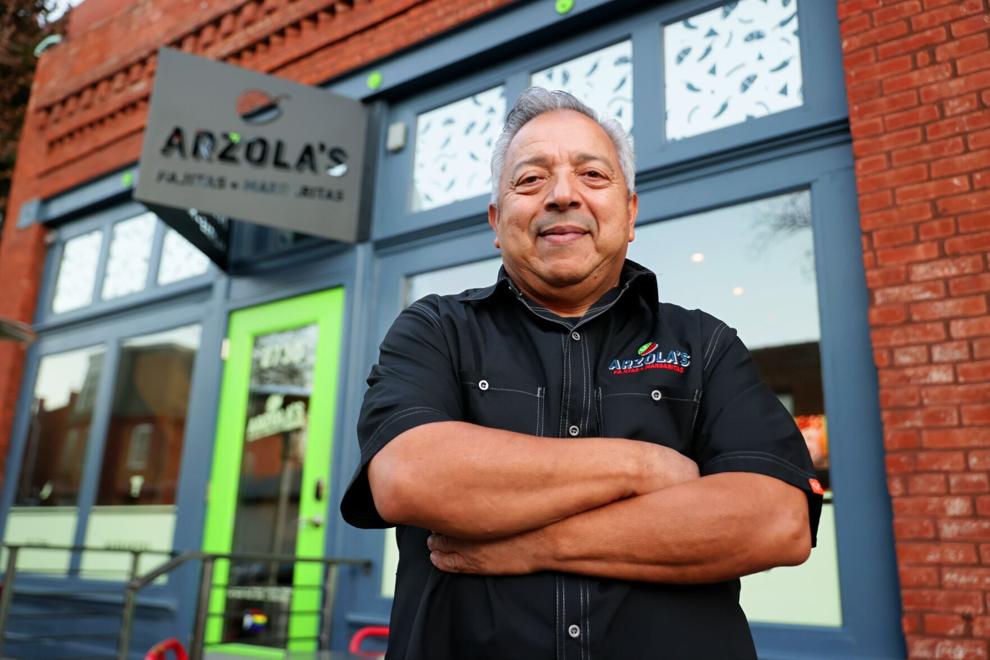 "I said, 'It upsets me so much when I go out to a Mexican restaurant and order fajitas and I get a ton of onions and peppers and no meat,'" he says in a phone interview. "I said, 'It drives me crazy.'"
Technically, Chuy Arzola's wasn't Arzola's first restaurant venture. Growing up in Austin, he hung out in the restaurants where his father worked. When he was around 16 years old, he and some friends built a cart with a grill to make fajitas and sell tacos on Austin's historic Sixth Street. They kept it up for a couple of years before the police shut them down.
Marriage brought Arzola to St. Louis — his wife, Lori, is a Belleville-area native — and the couple's restaurant became a Dogtown fixture for nearly two decades. Chuy's closed in 2008, a victim of the economy, the closure of Highway 40 (Interstate 64) for reconstruction and, Arzola says, a few mistakes on their part.
The Arzola family's restaurant legacy was already continuing, however. Also in 2008, Arzola's son, Coby, opened the upscale Mexican restaurant Agave in the Grove in Forest Park Southeast. The next year, father and son and new partners rebooted Chuy's in a new location in the Covenant Blu-Grand Center neighborhood. Both Agave and Chuy's 2.0 proved short-lived, though, and Arzola basically retired from the restaurant industry.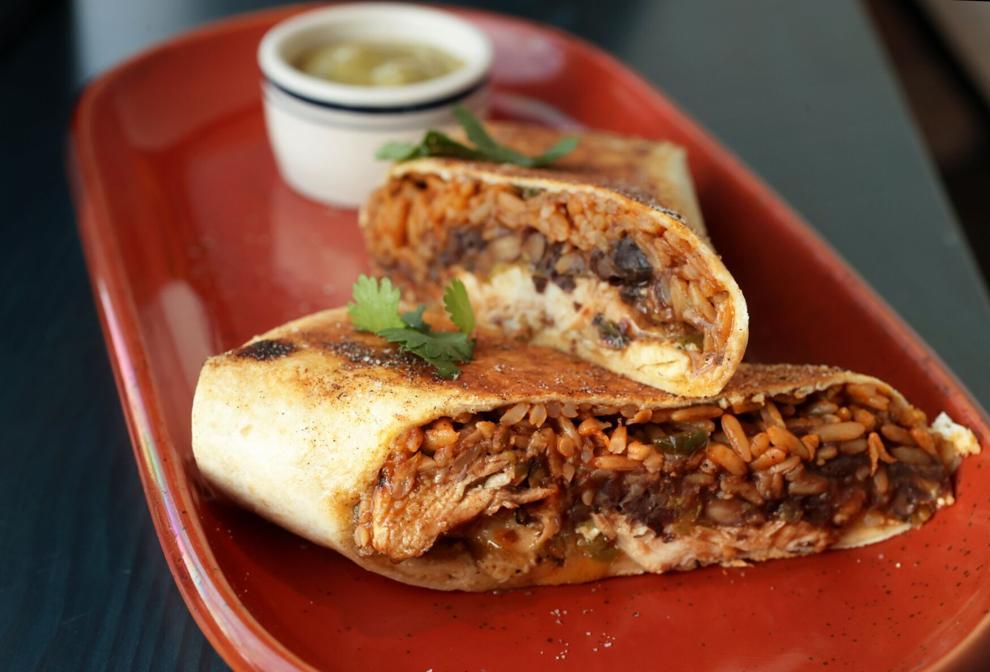 His son brought him back. Coby Arzola and his husband, Derek Fatheree, moved to Benton Park in 2020. They fell in love with the neighborhood but noticed it lacked any Mexican or Tex-Mex restaurants. Coincidentally, the former home of Ernesto's Wine Bar on McNair Avenue became available. The couple decided to open the next iteration of Arzola's there, with Eddie Arzola as the everyday face of the restaurant.
The full Arzola's Fajitas + Margaritas name suggests this new restaurant's advantage: The menu is streamlined both for its size (the space fits 50 inside, with seating for another 60 on the patio, which is currently being enclosed for cold weather) and to play to the strengths of the kitchen, which is led by the chef Tanya Key. You don't choose among a sprawl of dishes but from a core group of items smartly distributed. For example, each of the supporting components of the fajita steak burrito, the Arroyo — the red rice pilaf, the slow-cooked charro beans, the poblano rajas (roasted poblanos grilled with bell peppers and onions) — are also available as side dishes.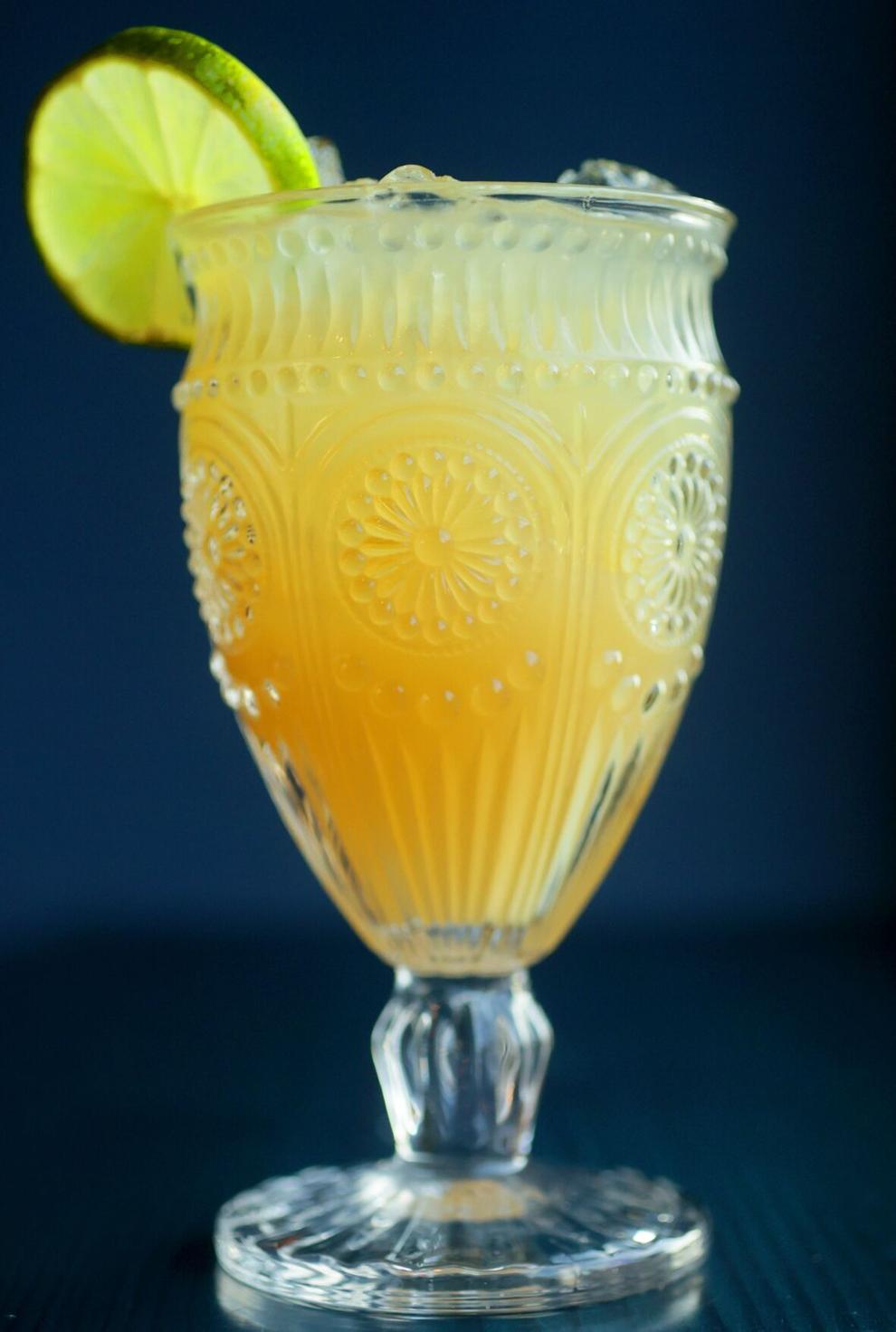 Chief among these items, of course, are the four fajita options: steak, chicken, shrimp and mixed vegetables. The steak is the standout on the fajita platter, in the aforementioned Arroyo burrito and atop the nachos. Bathed for 72 hours in a secret marinade, the flap steak is very juicy and on the tender side of chewy. The flavors of beef and char are dominant but not overly assertive, with accents that hint at citrus, garlic and any number of chiles and other spices.
You can't order the mojo shrimp in a burrito. Otherwise, these shrimp are the steak's equal, grilled until precisely done and popping with the smoky, earthy and teasingly sweet notes — and an impressive slash of chile heat — from their marinade of adobo and roasted-garlic mojo. The chicken's marinade isn't as flavorful as the steak's or mojo shrimp's, but it imbues the meat with just enough edge to hold its own tucked into a flour tortilla with the standard fajita fixings.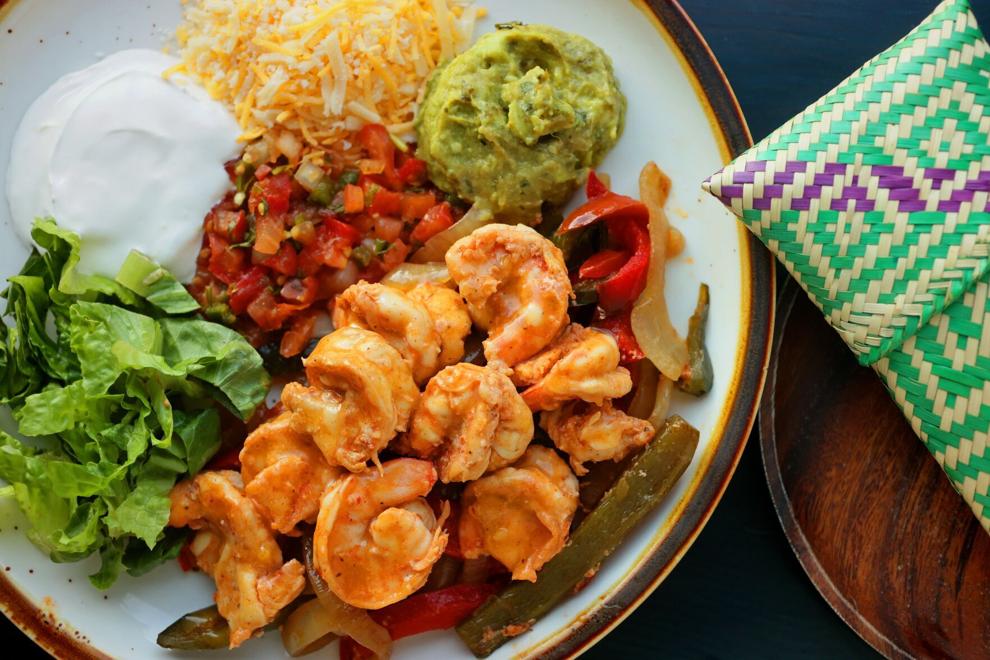 A three-step process of marinating, roasting and grilling draws a complex blend of toasty sweetness, natural bitterness and teasing spice from the vegetable trio of sweet potato, cauliflower and Brussels sprouts. You can order each fajita option for one, two or as a family-sized portion; you can also split your order between two options, a smart way to maximize your visit, especially if you balance one of the proteins with the vegetables.
Eddie Arzola's experience is also reflected in the friendly, efficient service. You will be asked if you are a member of the restaurant's Queso Club, which if nothing else is a reminder to start your meal with the restaurant's velvety, pico-accented cheese dip. Chips and salsa aren't complimentary, but you do receive two excellent salsas, a smoky, moderately sweet-and-spicy morita salsa and a fierce salsa verde.
Fans of the original Chuy's will welcome the return of that restaurant's jalapeño hush puppies, pickled whole chiles stuffed with cheese, ground beef, and the red rice pilaf and then cornmeal battered and fried. As with shishito chiles, some of these are spicier than others. When you hit a hot one, you will make a sound that, for a second, someone might mistake for a sizzling platter of fajitas.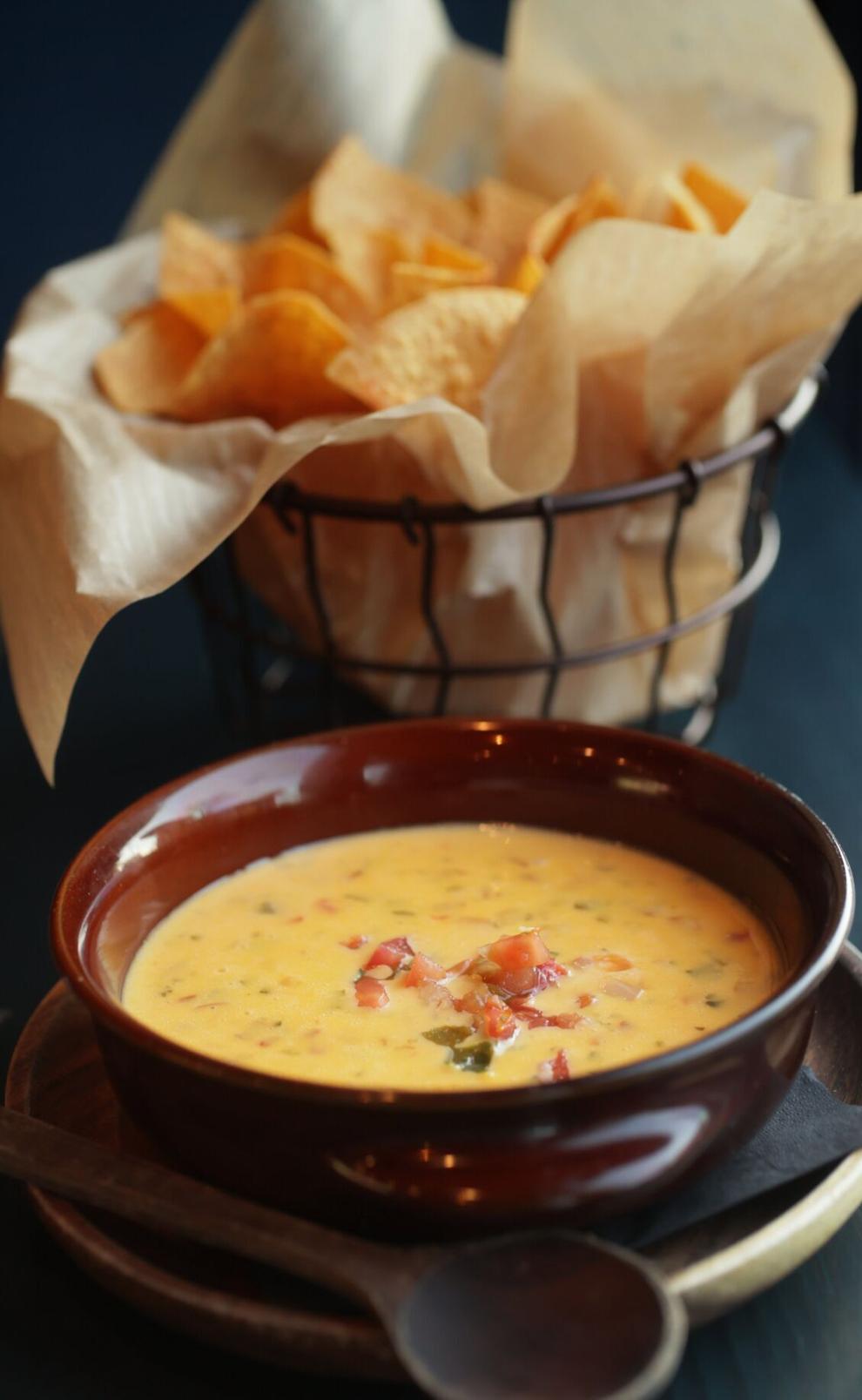 Where Arzola's Fajitas + Margaritas, 2730 McNair Avenue • More info 314-226-9672; eatarzolas.com • Menu Fajitas, margaritas, and other Mexican and Tex-Mex fare • Hours Dinner Thursday-Monday, lunch Saturday-Sunday (closed Tuesday-Wednesday)