At the Armory STL, you can play table tennis with a paddle the size of a pizza peel, launch yourself down a curving slide and fling yourself into the air on an oversized seesaw.
Yet the greatest challenge your aging adult self will confront at Green Street Real Estate Ventures' $60 million entertainment complex — even when that aging adult self has been sufficiently, eagerly lubricated with booze — is a dish of Armory-Style Nacho Ordinary T-Ravs.
Imagine sheet-pan nachos with toasted ravioli in place of the tortilla chips. These T-ravs are stuffed with nacho cheese and jalapeños and topped with more cheese — queso, jack and cheddar — pico de gallo, pickled onions, more jalapeños, sour cream and an avocado-ranch dressing.
Or, imagine nachos crossed not only with T-ravs, but also with lasagna. That is the rough approximation of what it is like to eat a couple of these T-ravs shellacked together by the melted cheese and larded with all the other toppings.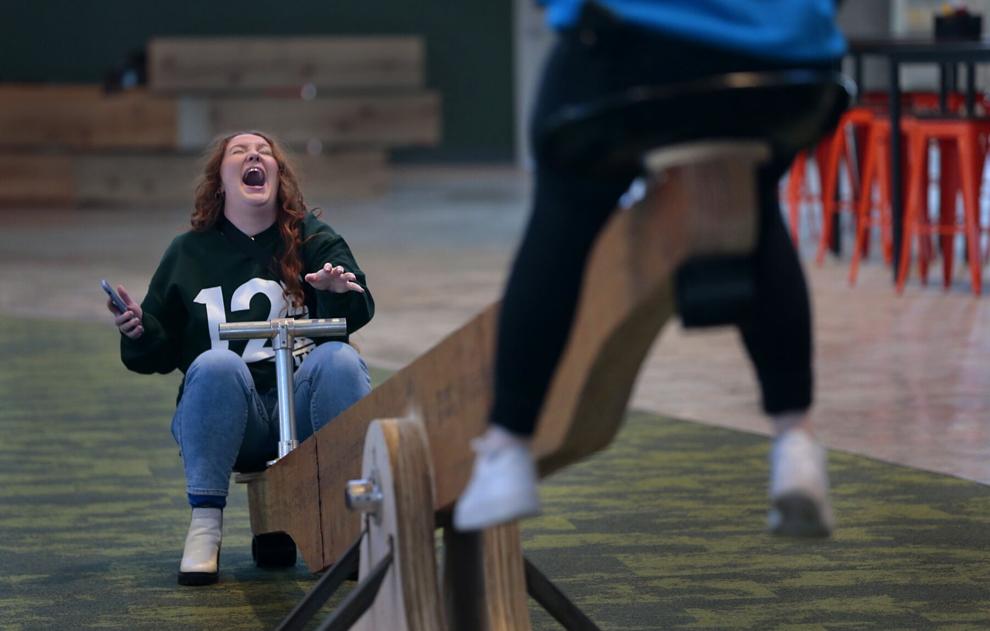 Do not eat this dish before you ride the seesaw.
The line between entertainment venue and destination restaurant continues to blur. When St. Louis City SC hosts its first match next week at CityPark, the new stadium will boast food from more than two dozen local restaurants. The club tapped acclaimed chef Gerard Craft to curate this lineup and introduced the first few vendors at a splashy media event.
Midtown has welcomed three new entertainment venues in the past few months: movie theater Alamo Drafthouse and indoor miniature-golf course Puttshack, both at City Foundry; and the Armory STL, which occupies the historic Armory building just across Highway 40 (Interstate 64) from City Foundry.
At each venue, food and drink are an integral part of the total experience, if not the main consideration. And the food options at all three venues are intriguing enough to warrant my critic's interest.
Also, I needed to catch up on this year's Oscar nominees.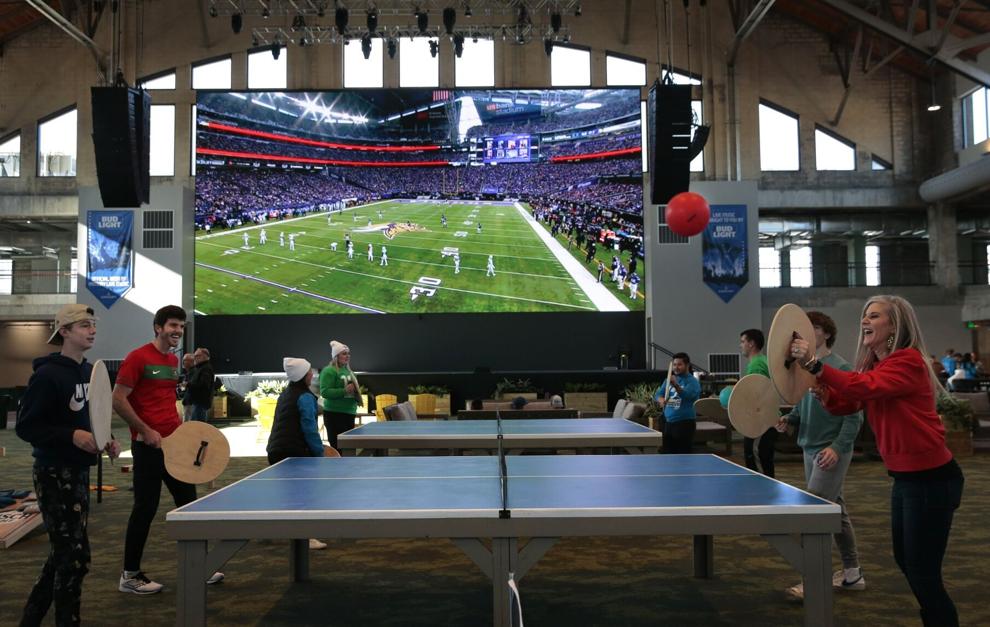 Alamo Drafthouse Cinema
Austin, Texas-based Alamo Drafthouse isn't St. Louis' first dine-in movie theater, but since 1997, the national chain has displayed an intense focus on the entire moviegoing experience that sets it apart.
Yes, the Alamo lets you order food and drinks from your seat at the push of a button, but it also touts no-talking and no-cellphone policies. Its 10 screens feature the latest releases and special showings of popular and cult classics.
The popcorn is fresh and hot and, if requested, tossed in real, clarified butter. The bowl is bottomless. When I didn't finish mine, the server brought me a box of a new batch to go.
If the Alamo were a restaurant, I would categorize its menu as bar-and-grill fare: burgers, pizza, fried chicken tenders and a fried chicken sandwich, wings. The lengthy beer list includes both macro and craft brews, several local breweries among them; the cocktails aren't revelatory, but the drinks I sampled showed an attention to fresh juices (margarita) and proper proportions (the old fashioned).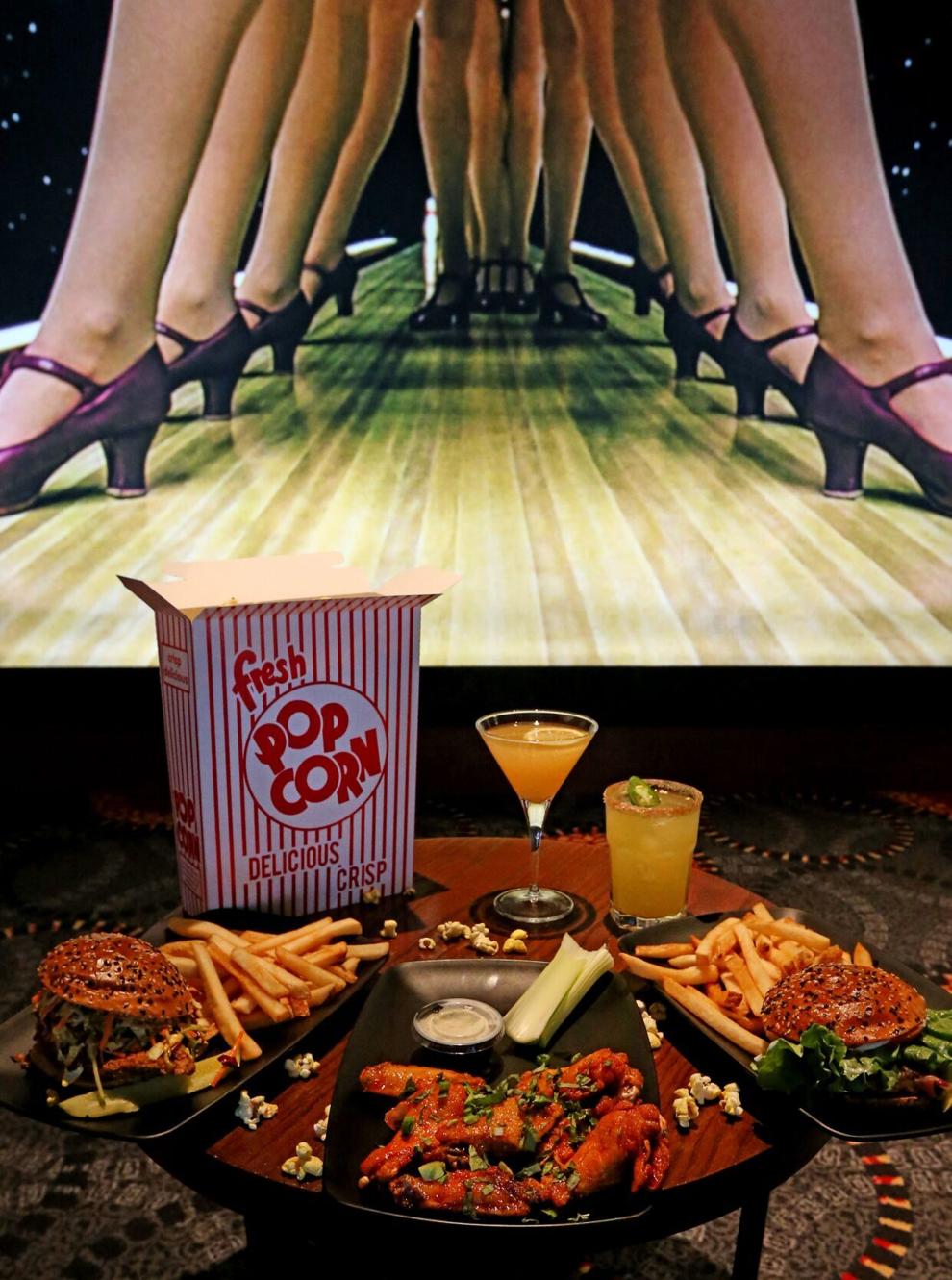 There are fewer movie references among the dish names than I expected. The Royale With Cheese is one: a medium-thick patty made from a blend of brisket, sirloin and chuck, topped with cheddar, bacon, lettuce, tomato, caramelized onion and a lemon-garlic aioli. The onion and aioli make more impact on the page than on the burger — the former lacks the deep sweetness true caramelization coaxes — but as a bacon cheeseburger, it works, with enough primal beef flavor to match the cheese and bacon.
The fried chicken sandwich features the questionable full name of Fried Chicken & Asian Slaw. (It's 2023. Stop using an entire continent as shorthand for a few flavors.) That aside, the fried chicken breast displays crisp, gnarled breading and juicy meat, the slaw of Brussels sprouts and cabbage intensifies the crunch while a soy-Sriracha aioli nudges the sandwich with light heat.
I momentarily regretted ordering Alamo's pizza. Yes, the menu had described it as thin-crust, but what arrived at my seat was surely so thin it would collapse under its toppings of marinara sauce, mozzarella and Parmesan cheese and four meats. Instead, the crust held its shape, and the lip around the circumference of the pie provided some straightforward bready flavor in its dense crumb.
Thoughts of a messy meal guided my choices more than they would have at a restaurant. "The Banshees of Inisherin" isn't a movie where you want to be thinking about the hot-wing sauce on your fingers.
The service is efficient and as discreet as possible during the film. Still, some awkwardness is unavoidable. I can't describe the scene that coincided with my meal's arrival during "Infinity Pool," but I wasn't surprised to learn later that the film's first cut had earned it an NC-17.
Where Alamo Drafthouse Cinema, City Foundry STL, 3765 Foundry Way, Suite 275 • More info 314-669-2079; drafthouse.com/st-louis • Hours Open daily; showtimes vary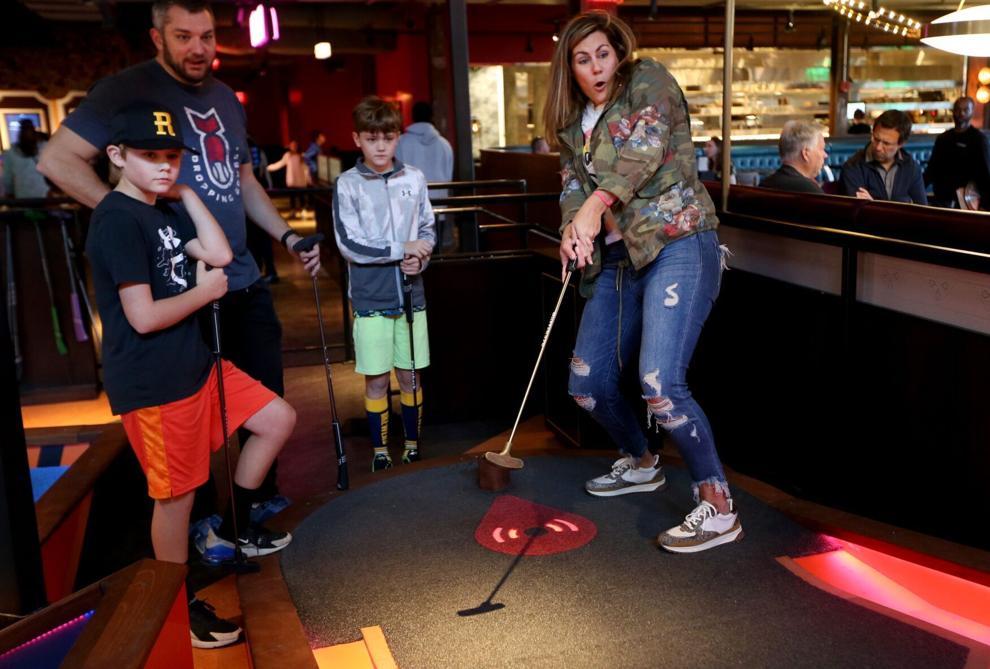 Puttshack
Puttshack tries to an answer a question I never thought to ask, one I would have dismissed out of hand had it been posed to me: Can miniature golf be cool?
The whole point of putt-putt is its transcendent uncoolness, a beach-vacation hour wasted among the battered Vikings, pirates and gold rush miners, the neon-blue waterfalls, the sputtering windmills.
I can't tell you whether Puttshack, of which St. Louis is now one of five locations nationwide, achieves its goal. I'm also transcendently uncool. More importantly, I'm here to eat, not play golf.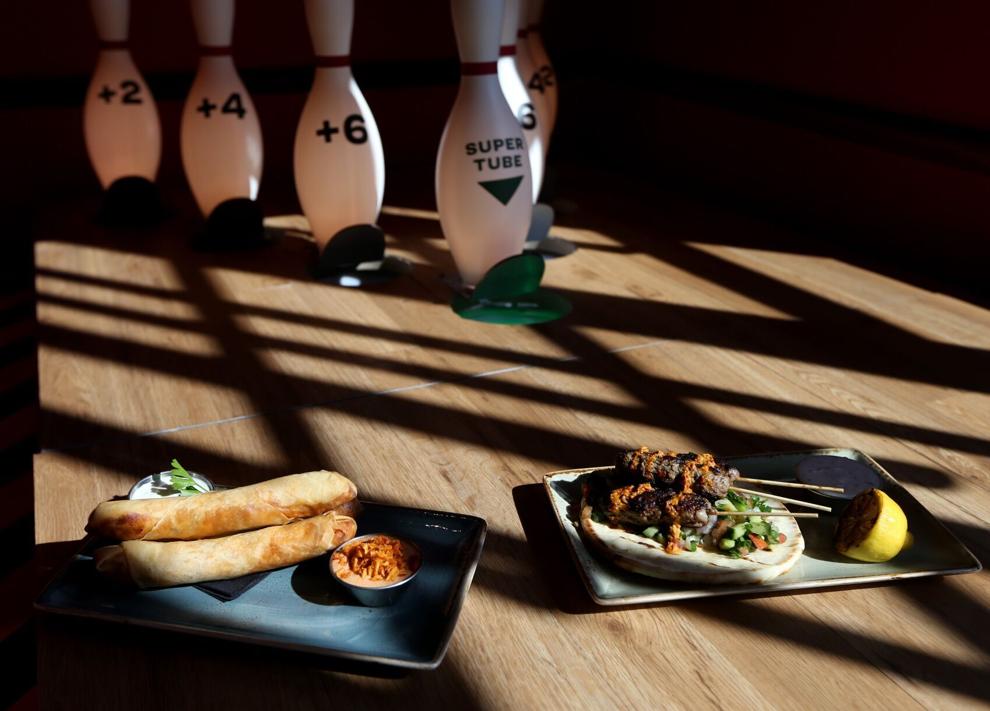 Of the three venues in this article, Puttshack most closely resembles a traditional restaurant. A large, four-sided bar occupies the center of the spacious floor plan, and there is ample seating at tables between it and the kitchen. The menu indulges such cringeworthy chain-speak as "globally inspired shareables" and "handhelds."
On my first visit, having apparently learned nothing in my career, I began with the globally inspired shareable called Maryland Crab Dip. Essentially spinach-artichoke dip fortified with plump, sweet crab meat and served with crunchy, housemade potato chips for dipping, this might not have reminded me of my home state — sprinkle some Old Bay on there at least! — but on its own merits, it was good.
So was my "handheld," a medium-sized burger made from chuck, short rib and brisket, cooked medium-rare as requested and enlivened with roasted Hatch green chiles, chipotle aioli and pepper jack cheese. The Atlanta Hot Chicken sandwich doesn't pack as much cayenne punch as its Nashville inspiration, but the fried chicken's own breading and that chipotle aioli will dampen your brow.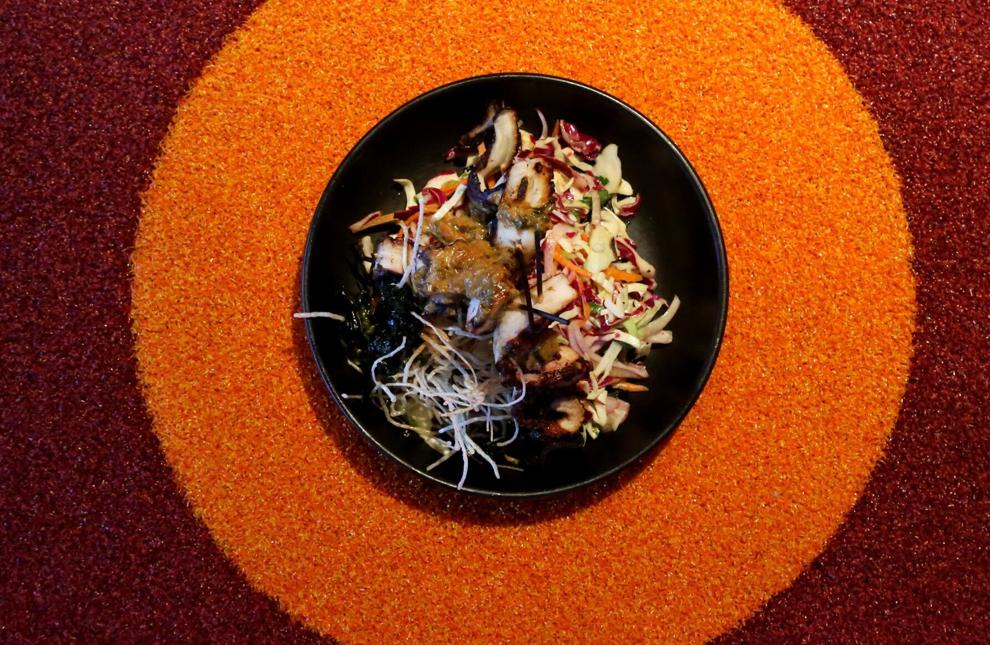 That was a theme on my visits: dishes that didn't embarrass themselves while not quite living up to their inspiration. I suppose that is damning with faint praise, but unlike me, you will probably be here to play miniature golf first, eat and drink second.
The flatbread, made from "imported Italian sourdough," doesn't have the airiness of a great crust, but it springs nicely and supports the Pepperoni Buzz's smart arrangement of tomato, pepperoni, hot honey and honeycomb. Skewered lamb sausages frame the meat's grassy flavor with warming spices and, for added oomph, dresses it in a peri-peri sauce.
There is one nod to St. Louis, the intriguingly named Red Hot Riplets Tailpipes: crisp spring rolls, basically, stuffed with braised chicken, cheese and vegetables and served with a Red Hot Riplets aioli for dipping. These are kind of awesome, especially the aioli.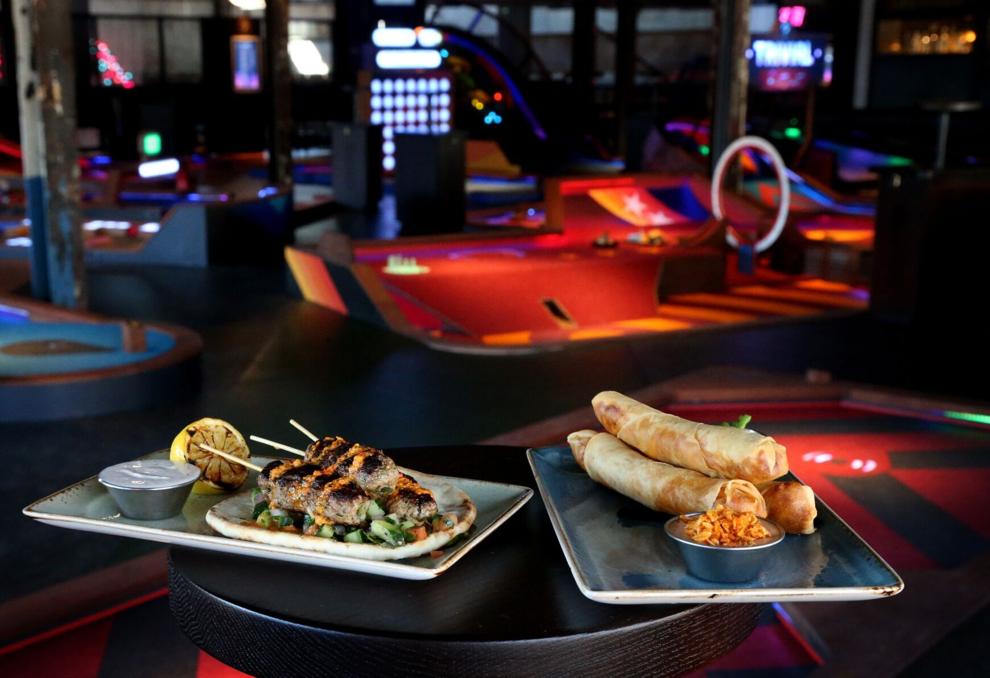 The cocktail list hits the retro-trendy notes (both an espresso and a porn-star martini!), but I was impressed with the balance and bright lime freshness of the Ultimate Top Shelf Margarita. I couldn't figure out what to do with the "supertube" with a shot of Grand Marnier sticking out of the drink, though. There was already Cointreau in the drink. Shoot? Or mix in?
Reader, I assure you, my decision was whichever you consider transcendently uncool.
Where Puttshack, City Foundry STL, 3730 Foundry Way, Suite 100 • More info 314-887-7888; puttshack.com • Hours 11 a.m.-midnight Sunday-Wednesday, 11 a.m.-1 a.m. Thursday-Saturday (No one under 21 allowed after 8 p.m.)
Armory STL
I wish I could tell you St. Louis' the Armory can hold its own with the out-of-state chains, but here the food isn't simply secondary to the entertainment (and the drinks available from multiple bars) but an afterthought. Is it a coincidence that the kitchen and ordering counter are tucked into a corner?
The operation needs more seasoning — literally and figuratively. Even the jalapeños and pickled onions can't help those T-rav nachos from landing heavy on the palate as well as the gut. The Tillamook burger promises cherry-pepper relish and Pappy's sweet barbecue sauce but tastes like a run-of-the-mill, not particularly juicy cheeseburger.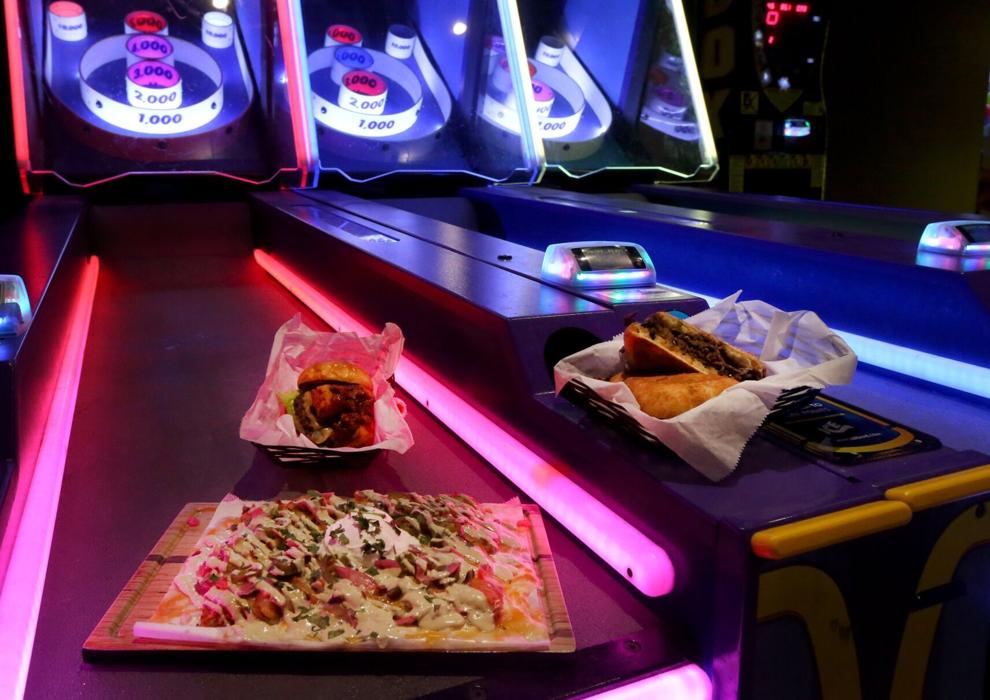 The chorizo in an order of breakfast tacos flirts with spice but doesn't deliver the heat diners expect. The Buffalo chicken sandwich leads with a tangy hot sauce paired with a cooling, funky blue-cheese dressing, but the actual chicken breast on my order was thin and fried to the starting-to-burn side of dark brown.
If you do order food, keep your itemized receipt handy. On my visits, the cashiers never mentioned that the employee running the kitchen pass will ask you for it when you come to claim your food. At a venue built on the idea of adult fun — where actual kids and everyone under 21 are allowed only before 6 p.m. on Saturday and Sunday — it is one more reason eating here feels like such a chore.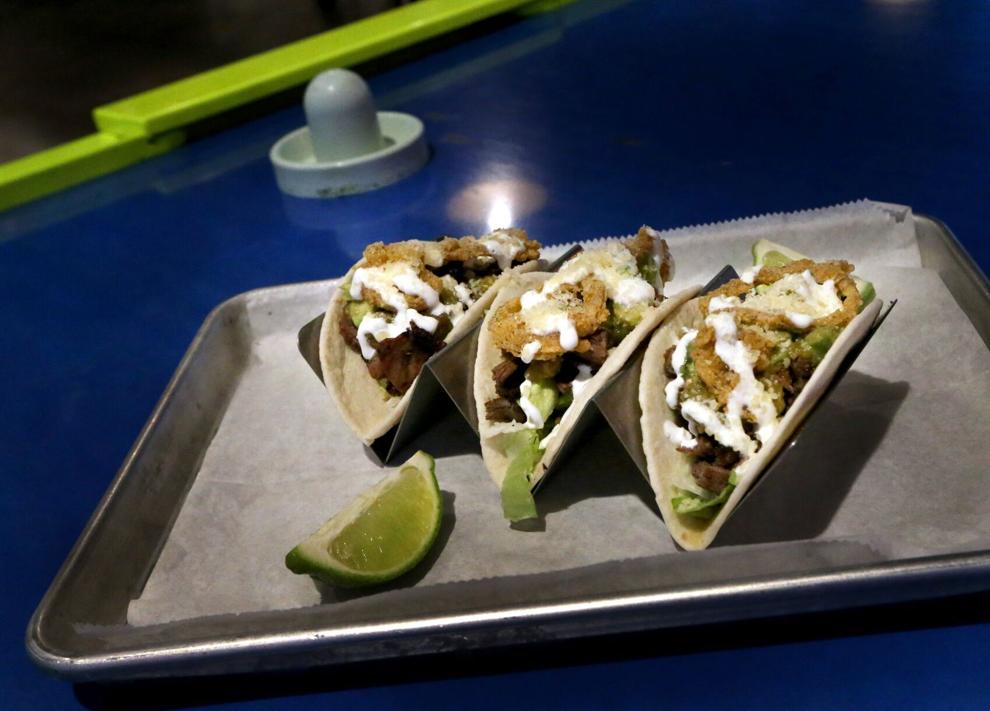 Where Armory STL, 3660 Market Street • More info 314-282-2720 • Hours 4 p.m.-midnight Monday-Wednesday, 4 p.m.-1 a.m. Thursday-Friday, 11 a.m.-1 a.m. Saturday, 11 a.m.-midnight Sunday (21 and up only, Monday-Friday and after 6 p.m. Saturday-Sunday)