Columbia's magical True/False Film Festival is finally upon us. Each March, the college town transforms into a crossroads of art exhibitions, live music, after-hours parties and film screenings. Directors and cast members wander the sidewalks, mingling with the locals and happy out-of-towners. Parades march down Ninth Street, hardworking T/F volunteers deck themselves out in extravagant costumes and film lovers purchase passes or individual tickets to see films throughout the weekend.
Like many of us who live in Missouri, you may have spent time in Como for college at Mizzou. Maybe you're familiar with the food scene because you trek from St. Louis for area events (like the recently renamed Treeline Music Festival). If this is your first time attending True/False and aren't sure where to go for a little sustenance between films, the list below will get you started. You'll find breweries, brunch spots, bars and classic dives, plus a few new-school standouts that are making waves.
True/False runs from March 2 to 5; if you're headed west across I-70 this weekend, we hope you enjoy the show.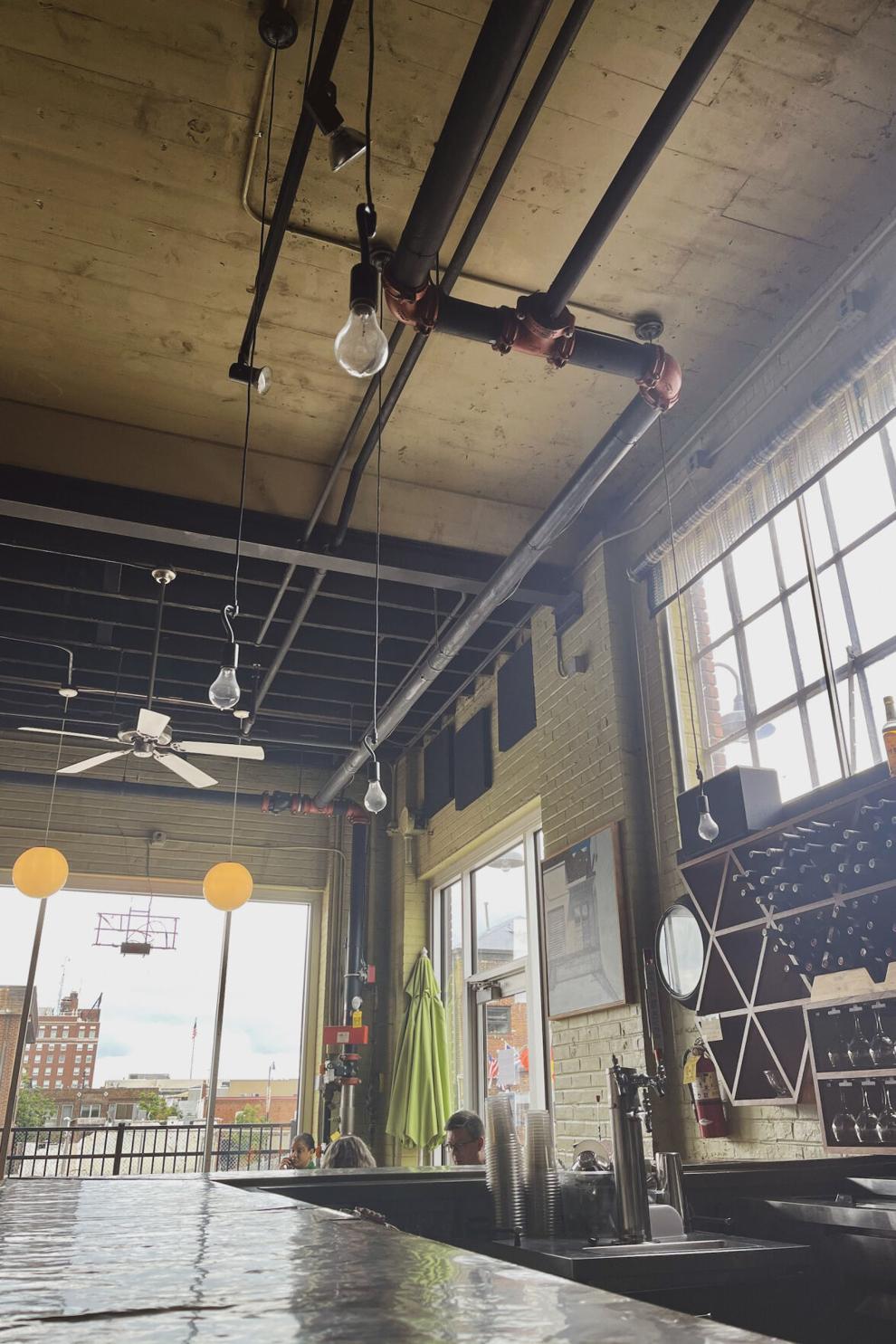 If you're at Ragtag Cinema, check out Uprise or Shortwave
Ragtag Cinema is high on the list of spots Columbia expats think about when they move away from the area, and Uprise Bakery, with its coffee, sandwiches, housemade soup and adjacent bar, is no different. Uprise is located in the same building as Ragtag, so you could stay on this block of Hitt Street all day. If you have extra time, wander over to Hitt Records next door.
To get to Shortwave Coffee – the exquisite coffee company serving ethically sourced beans in a modern, semi-underground space – from Ragtag Cinema, follow Alley A west until you get a little past 10th Street.
Uprise Bakery, 10 Hitt St., Columbia, Missouri, 573-256-2265, uprisebakery.com
Shortwave Coffee, 915 Alley A, Columbia, Missouri, 573-214-0880, shortwave.coffee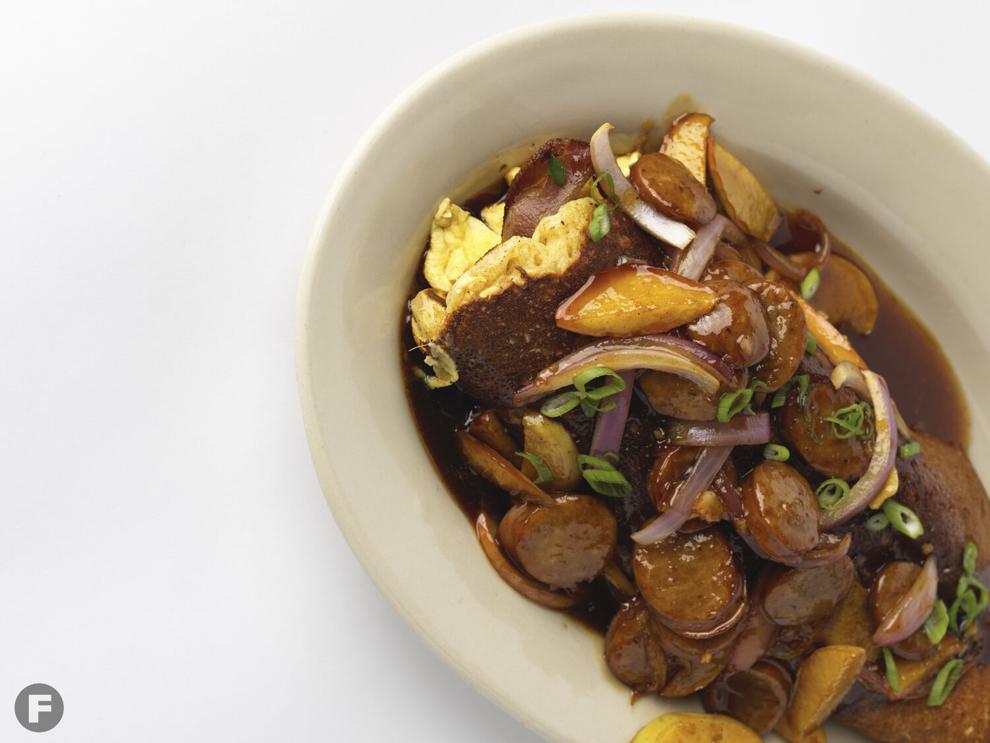 If you're at Café Berlin, go back for brunch or eat at Ozark Mountain Biscuit Bar
Café Berlin is the spot to be for True/False – and not just for the freshly squeezed orange juice. The restaurant and bar is also a live music venue, opening its doors each T/F season to showcase a variety of bands and DJs. A "Stay Up Late" pass to the fest gets you in free of charge with a reserved ticket. Come back for brunch – the Starving Artist plate, with a biscuit, potatoes, sautéed greens, eggs and veggie gravy, is a Como favorite.
If you're looking for something different, stop by Ozark Mountain Biscuit Bar, which grew from food truck to brick-and-mortar with great success. From brunch specials like buttermilk pecan waffles to polenta and veggies topped with the spot's tangy BBQ Arkansauce, there's a little something for all the film buffs in your group.
Café Berlin, 220 N. 10th St., Columbia, Missouri, 573-441-0400, cafeberlincomo.com
Ozark Mountain Biscuit Bar, 1204 Hinkson Ave., Columbia, Missouri, 573-447-6547, ozarkbiscuits.com
If you're at Missouri Theatre, check out Broadway Brewery or Booches
A true standout in terms of both food and beer, you'll find Broadway Brewery tucked beneath a row of shops on Broadway. It's the kind of establishment with local art on the walls and a thoughtfully stocked bar. The brewery's menu changes with the seasons, but any flatbread on the menu is a good choice. You can't go wrong with Porter dip and warm pretzels either, and the Brewben sandwich, made with housemade pastrami on Uprise Bakery rye, is a crowd pleaser.
Booches is a Columbia institution. Established in 1884, the spot is known for two things: being Como's oldest pool hall and making very good hamburgers – so outstanding, in fact, that they've been featured in USA Today and Sports Illustrated. Try a few while you're in town, and remember to bring cash; Booches doesn't accept credit cards. 
Broadway Brewery, 816 E. Broadway, Columbia, Missouri, 573-443-5054, broadwaybrewery.com
Booches, 110 S. 9th St., Columbia, Missouri, 573-874-9519, booches1884.com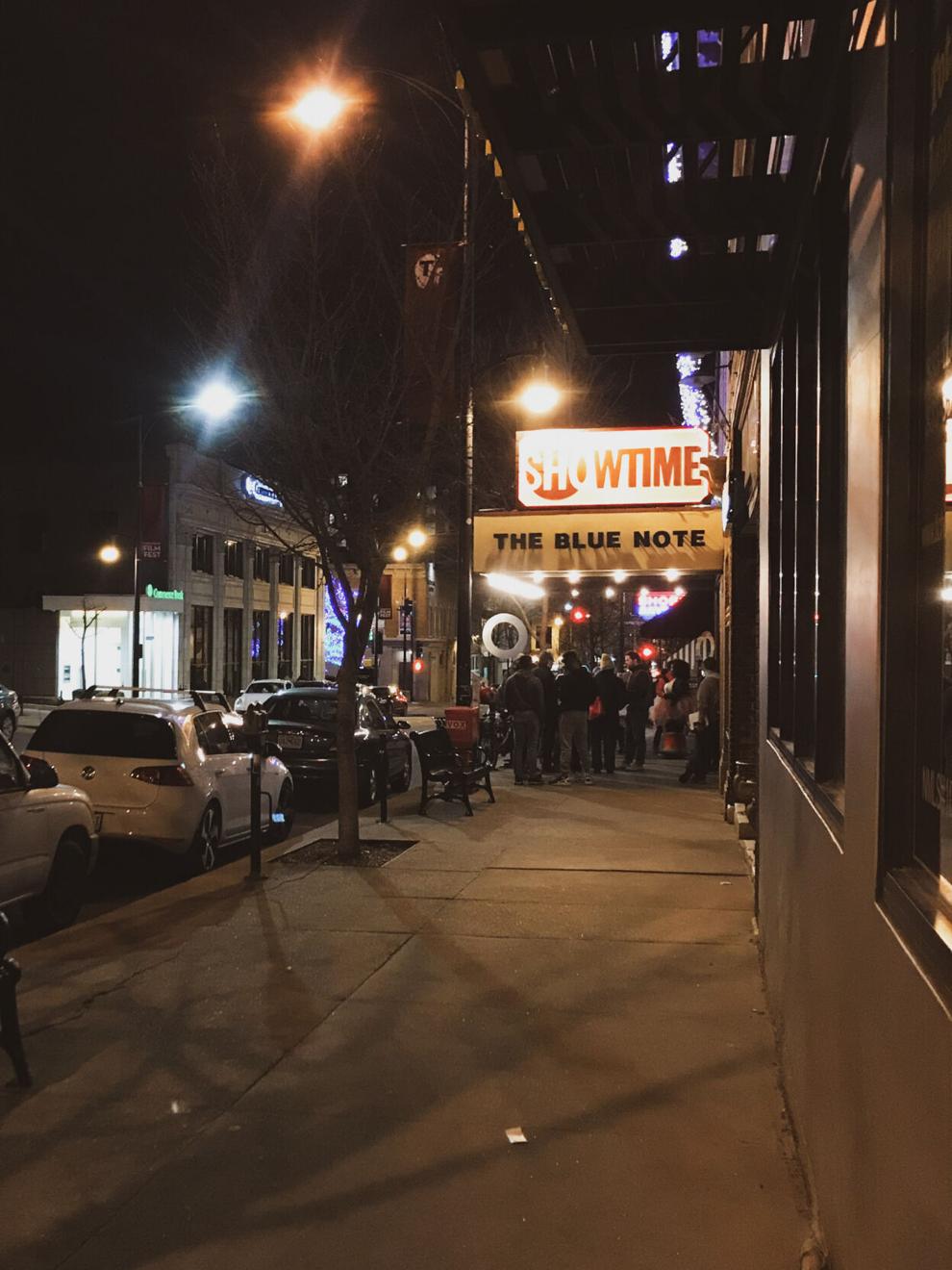 If you're at The Blue Note, check out Sparky's or Tellers
You'd be remiss to skip Sparky's Homemade Ice Cream while in town, no matter the temperature outside. From The Blue Note on North Ninth Street, cross Broadway and head south toward campus. Sparky's will be on your right – look out for the little concrete bulldog. The local spot is known for experimenting with its ice cream flavors; they're so popular, they get packaged and shipped all over town. 
If you're in the mood for a Martini, cross Broadway to find Tellers Gallery & Bar. When the weather's nice, the sidewalk patio is a must. Locals and fest-goers are likely to be in and out of Tellers all weekend long, but waiting for a table is worth it; the cocktails are top-tier, and the bratwurst really is that good.
Sparky's Homemade Ice Cream, 21 S. 9th St., Columbia, Missouri, 573-443-7400, instagram.com/sparkyshomemade
Tellers Gallery & Bar, 820 E. Broadway, Columbia, Missouri, 573-441-8355, tellerscomo.com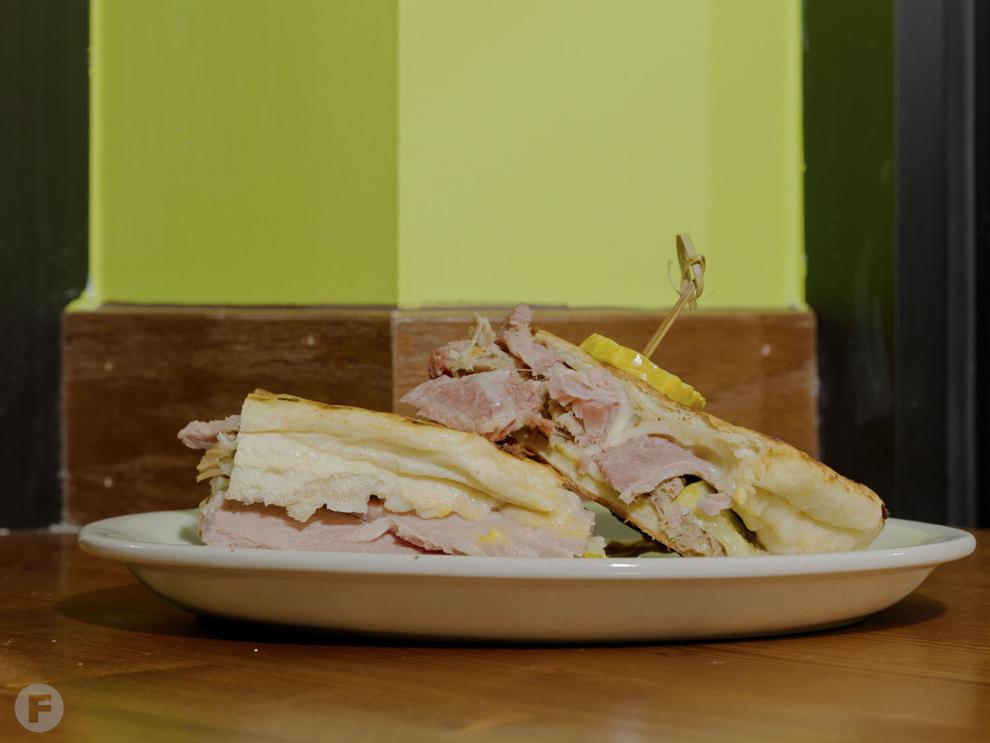 If you're at The Globe, check out India's House or Sagua La Grande Cuban Café
Just past Ragtag on Hitt Street is First Presbyterian Church, home to a huge space that becomes The Globe Theatre for T/F each year. From the church, walk a few blocks north to East Broadway and a 15-year-old Como original: India's House. Beloved by college students and foodies alike, the restaurant has a welcoming vibe and tons of vegetarian-friendly curries, dals, samosas and pakoras.
Over on South Ninth, Sagua La Grande Cuban Café is the brainchild of chef-owner Katy Ulgalde, who was born in Cuba and grew up in the restaurant business; she dreamt of opening a space to show off her native cuisine. Today, Columbia is lucky enough to experience the flavors of her homeland. From the loaded tostones to the arroz con pollo to the guava cheesecake, everything the café offers is stellar.
India's House, 1101 E. Broadway, Columbia, Missouri, 573-817-2009, indiashousecomo.com
Sagua La Grande Cuban Café, 114 S. 9th St., Columbia, Missouri, 573-818-1766, sagualagrandecomo.com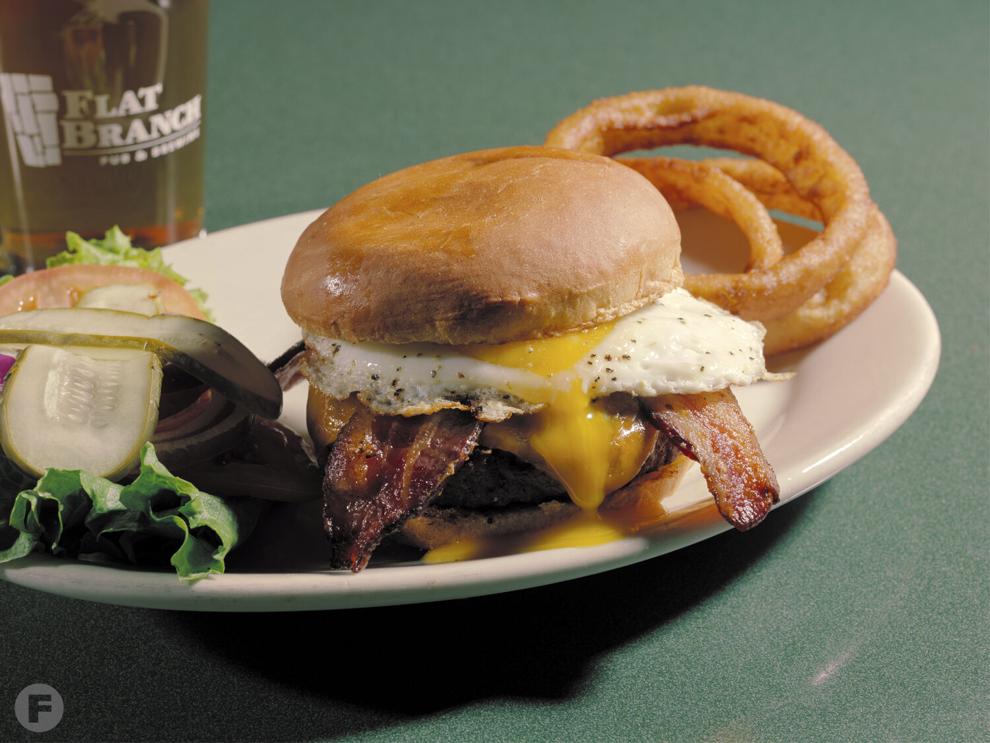 If you're at The Picturehouse, check out Flatbranch or Shakespeare's
The 10-minute walk from The Picturehouse – the theatre inside Missouri United Methodist Church – to Flatbranch Pub & Brewing is worth it. Not only does Flatbranch brew its own award-winning beer, it's also known as Como's original brewpub. The fries and homemade ranch are out of this world, and the wedge salad with grilled chicken is a classic.
Shakespeare's Pizza is so famous, you can find its pies in St. Louis grocery stores. It might be crowded this weekend, but the space is big, and the service is fast. The Panda's Pepper pizza is a must-try, along with the Louie's salad, made with hearts of palm. 
Flatbranch Pub & Brewing, 115 S. 5th St., Columbia, Missouri, 573-499-0400, flatbranch.com
Shakespeare's Pizza, 225 S. 9th St., Columbia, Missouri, 573-449-2454, shakespeares.com