Every brunch lover knows the disappointment of pulling up to a restaurant only to find breakfast service has ended and lunch is the only available option. Fans of the hybrid meal want the best of both worlds, and nothing less will do. Thankfully, these six St. Louis restaurants keep a true blend of brunch rolling all day long, so you'll never have to worry about what time you need to get there to snag your favorite brunch-y meal. 
Hatch'd STL opened May 2022 as a father-son duo bringing all-day brunch to Princeton Heights, as reported by Feast. The extensive menu consists of comforting yet eccentric dishes like the Edmond Dantes sandwich with egg-battered toast, ham, cheddar and strawberry compote; the Fat Elvis waffles with peanut butter, banana, bacon and chocolate chips; and the Hot in Hurr skillet with chorizo, grilled jalapeño, onion, green chile salsa, queso and chopped tomato. The homey space features warm wood interiors and personal touches like family-made needlepoint work and Cardinals bobbleheads. Hatch'd is open seven days a week from 7 a.m. to 1:30 p.m.
6931 Gravois Ave., Princeton Heights, St. Louis, Missouri, 314-448-1642, hatchdstl.com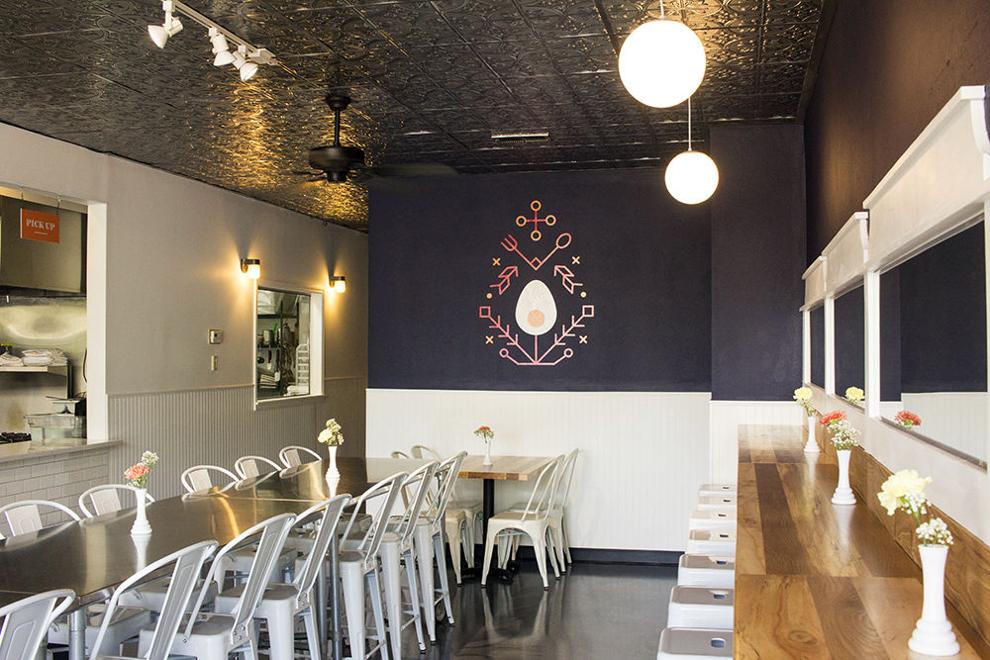 This fast-casual brunch concept located in Crestwood, Missouri, offers chef-driven dishes made using locally sourced ingredients wherever possible. For example, the spinach and mushroom frittata features local eggs, Rolling Lawns dairy, Mushrooms Naturally mushrooms, spinach and fresh garlic. Plus, Yolklore offers a lineup of cocktails perfectly suited for breakfast. Its Hard Coffee is made in house with vodka, Kahlua, Dubuque iced coffee and Rolling Lawns half-and-half, and it also offers locally brewed stouts like Main & Mill's chocolate-covered strawberry stout. 
8958 Watson Road, Crestwood, Missouri, 314-270-8538, yolklore.com
Have a Cow Urban Farm Store & Cafe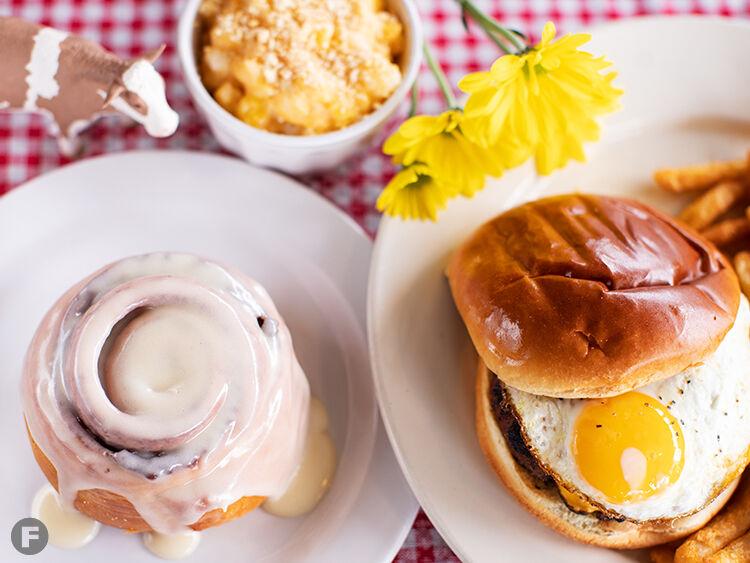 Have a Cow Cattle Company LLC originated with one family's desire to serve the public. The farm ultimately opened up its own farm store and counter-service café close to St. Louis city's Lafayette Square. There, you'll find a menu filled with lunch and all-day breakfast offerings. We'd recommend the Porker (a BLT that's heavy on the bacon), the Ranch Hand salad (a roasted medley of veggies served hot on a bed of greens) and the quiche (puff pastry filled with cheese, onions and bell peppers). Or keep it classic with the Have a Cow burger. Have a Cow also offers a delicious drink menu featuring loose leaf teas from Piper & Tea Co., espresso drinks, craft beers and cocktails. 
2742 Lafayette Ave., Lafayette Square, St. Louis, Missouri, 314-261-0305, haveacow.farm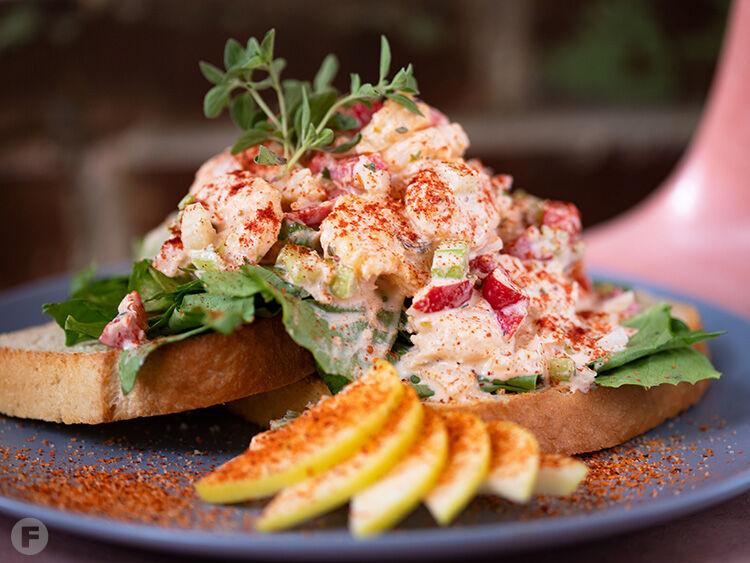 The beauty of toasts stacked high with toppings is that they can be eaten for any meal without anyone batting an eye. Milque Toast Bar leans into this ethos, with toasts piled with everything from truffled egg salad to house cured salmon gravlax to s'mores ingredients. The menu of lavishly topped toasts is supplemented by a playful drink menu full of housemade sodas, coffee, tea and milk, true to its name. Get your fancy toast fix from 8 a.m. to 4 p.m. every day at Milque Toast Bar's location on Jefferson Avenue. 
2212 S. Jefferson Ave., Fox Park, St. Louis, Missouri, 314-833-0085, milquetoastbar.net
Uncle Bill's Pancake House
If you grew up in St. Louis, you've either lived or heard the stories of 3 a.m. trips to Uncle Bill's for a stack of pancakes after a night out. Though the longstanding South City eatery doesn't have 24-hour service anymore, you can still order everything breakfast or lunch – from waffles to burgers to country-fried steak – between the hours of 7 a.m. to 10 p.m. Choose from decked out pancake stacks with toppings that range from apple pie filling to ice cream and hot fudge, country-fried steak and fried chicken (which you can order atop golden waffles). 
3427 S. Kingshighway Blvd., Northampton, St. Louis, Missouri, 314-832-1973