The Pitch Athletic Club & Tavern is a strange restaurant. I say this without malice. A sprinkle of strangeness — a different way of thinking about ingredients, dishes or the dining experience — can help a restaurant blossom into greatness. And if any restaurant genre could benefit from a little strangeness, it's the sports bar. The Pitch isn't that kind of strange yet, but I'm hopeful.
The Pitch opened in late February in the northwest corner of Union Station in downtown west. More importantly, the Pitch stands catty-corner to the gleaming new CityPark stadium, and if the restaurant's name doesn't make the soccer connection clear, the decor will. Portrait photographs of the current City SC squad cover a wall inside the main entrance, and elsewhere you will find tributes to St. Louis University's men's and women's soccer programs and the 1950 U.S. men's national team, featuring several players from St. Louis, that stunned England at the World Cup.
For now, let's call the Pitch a soccer-themed venue rather than a true soccer bar. You don't become the next Amsterdam Tavern overnight. You need to build up a sheen of penalty-kick flop sweat and spilled Guinness.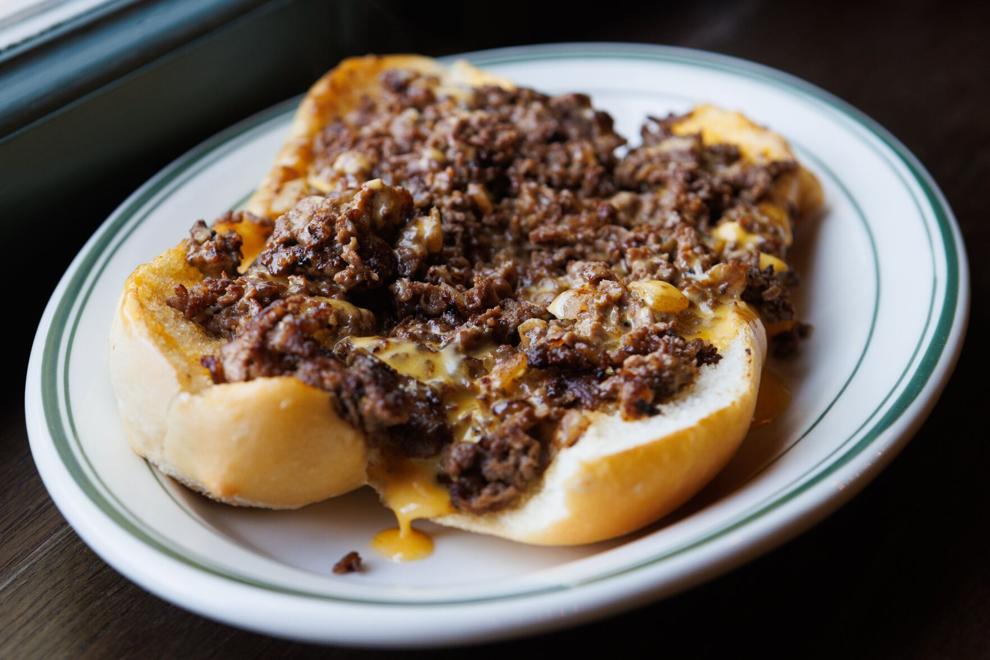 Also, for a soccer bar, the Pitch is too big and too nice: a spacious main dining room of gleaming dark wood and cushy booths with separate nooks of armchairs and sofas arranged around brilliant TVs. If the appearance leans corporate, it's understandable. The Pitch is the latest venture from Lodging Hospitality Management, whose restaurants include Three Sixty downtown, Basso at the Cheshire St. Louis and Westport Social in Maryland Heights, as well as two other Union Station venues, the Train Shed and the Soda Fountain.
Nothing about the Pitch scans as strange until you open the menu. This prominently displays three sandwiches featuring meat from New York City's famed Carnegie Deli. This would be notable if the Pitch had established a relationship with the original Carnegie Deli location, but that closed in 2016. Instead, Carnegie Deli now exists essentially as a brand. You can order Carnegie Deli products online and find them nationwide. Sticking the Carnegie Deli logo on your menu is really no different from highlighting your restaurant's use of, say, Boar's Head cold cuts.
And I like Boar's Head! But at a time when Tommy Andrew is crafting otherworldly pastrami at Nomad and Ben Poremba is exploring traditional Jewish-deli fare at his brand-new Deli Divine, importing Carnegie Deli corned beef and pastrami isn't the flex the Pitch wants you to think it is.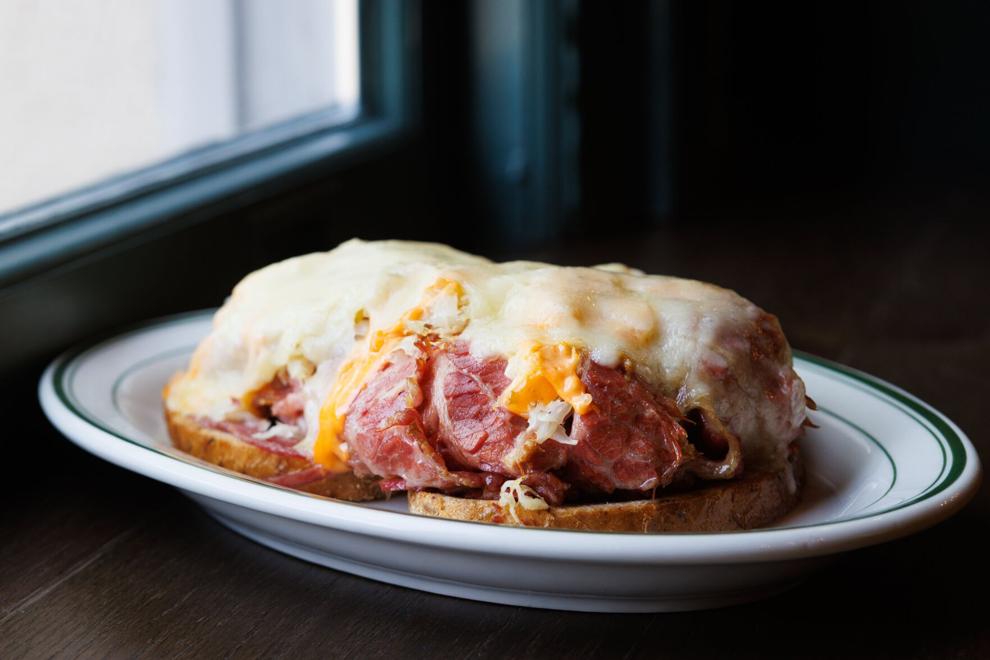 As for the Carnegie Deli-based sandwiches, the Reuben hits the basic pleasure points: a generous, if not overwhelming, portion of corned beef served open-faced on toasted rye with Swiss cheese, sauerkraut and Russian dressing. The corned beef is tender and pleasantly salty, but without the on-menu branding, you might never suspect its famous origins. My sandwich also showed signs of an overly efficient kitchen. The Swiss cheese had only barely melted, retaining its square shape atop the rest of the sandwich.
The Carnegie Deli connection is even stranger when you consider the Pitch's other sandwiches, which don't need a brand name to impress. The Philly cheesesteak packs its hoagie roll with juicy rib-eye steak shaved in-house and properly accompanied with grilled onions and Cheez Whiz. Fork-tender beef spills out of the Pot Roast Dip's roll, and while the meat by itself needs a dash of salt, a bite of the sandwich with its grilled onion and melted fontina accents and a splash of the accompanying, stout-sweetened jus is precisely accented.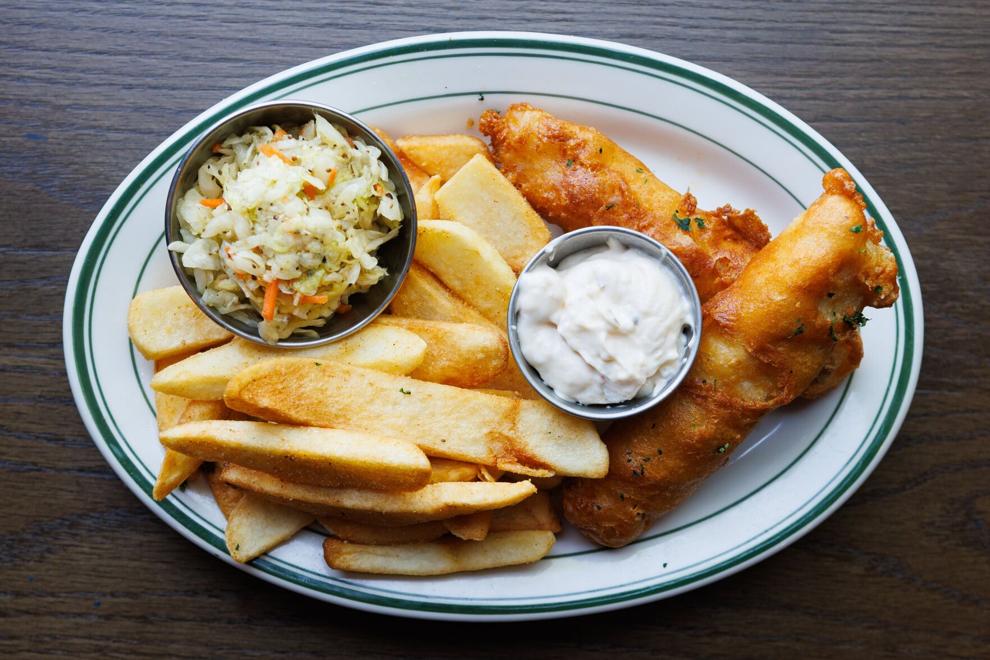 If you don't want a sandwich as your main course, your choices are oddly limited. The menu lists only two items, fish and chips and a chicken pot pie, as "dishes." The fish and chips deliver a relatively modest portion, at that. Though small (roughly the size of the typical chicken tender), the two pieces of fish feature tender meat inside a thin, crisp jacket of batter and need only a splash of malt vinegar or a dab of tartar sauce. The chips are thick, wan steak fries, which will benefit from whatever dip you can rustle up.
(The steak fries — and the prevalence of fried foods on the menu — point out another bit of Pitch weirdness. If you order a sandwich here, fries aren't one of the available sides. Instead you choose among potato salad, coleslaw, or bags of Ruffles or Red Hot Riplets, as if this were a counter-service sandwich shop, not a sit-down restaurant.)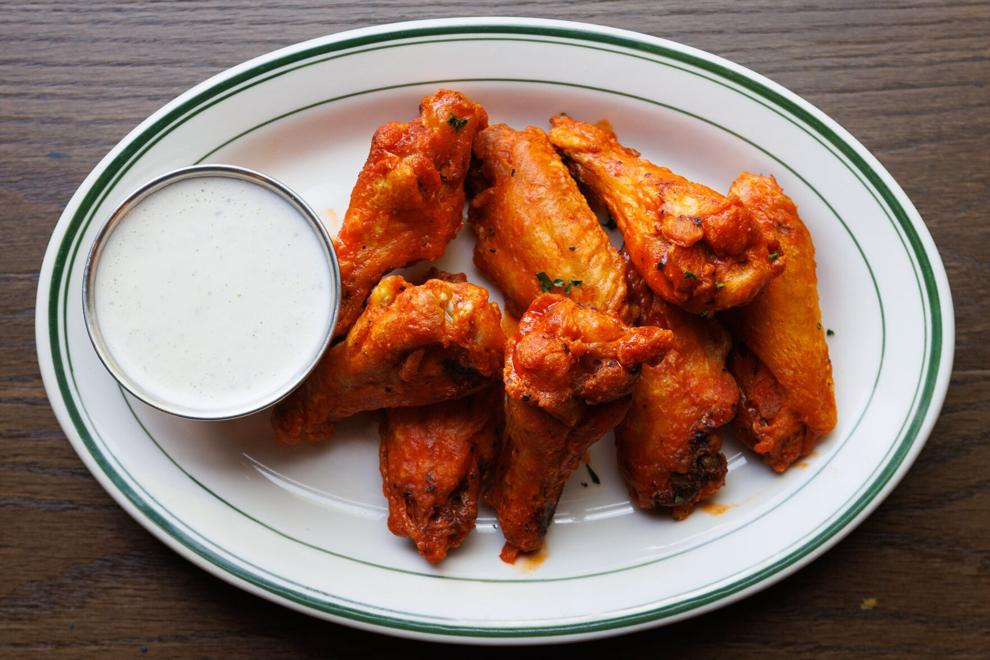 I can't think of another restaurant where the menu structure was so much more confounding than the individual dishes — which to the Pitch's credit is preferable to the opposite situation. For now, the best way to experience the restaurant, especially if you are visiting to watch a game on TV or to dine before you head across the street for a City SC match, is to share a bunch of appetizers and a sandwich or two.
The appetizers are conventional but broadly appealing: a big, soft Bavarian-style pretzel with both beer-cheese sauce and whole-grain mustard for dipping; a cheese dip brimming with chorizo, corn and roasted chiles; good Buffalo wings and even better chicken tenders. If the Pitch's lobster Rangoon doesn't taste of lobster any more strongly than the average crab Rangoon tastes of crab (or Krab), at least the kitchen wants to catch you by surprise, if not with the dumplings themselves, then with the passionfruit-tart sweet chile dipping sauce.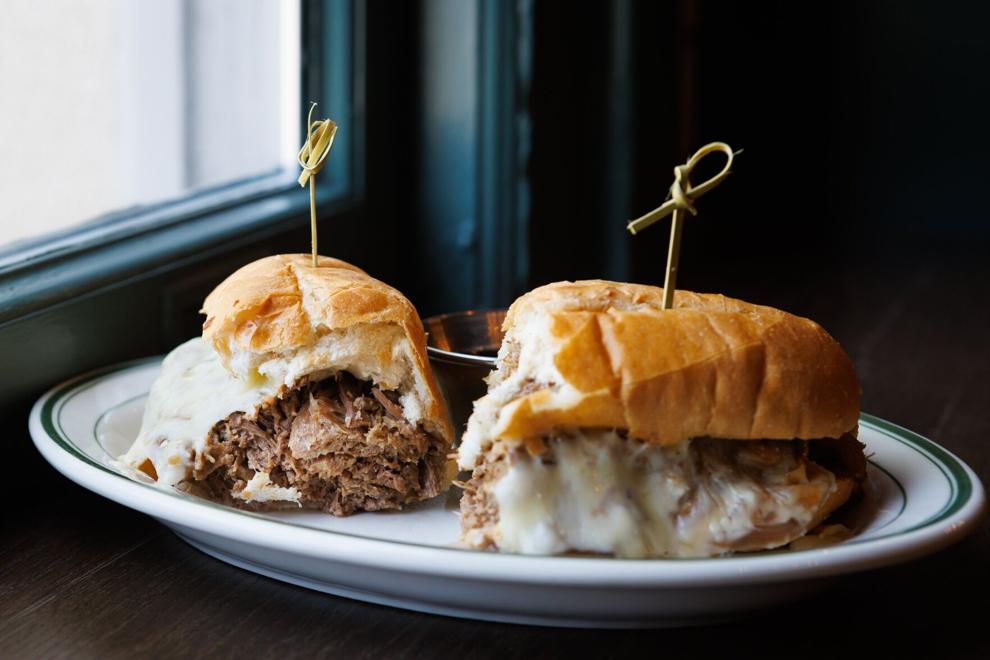 Where The Pitch Athletic Club & Tavern, St. Louis Union Station, 2 South 20th Street • More info 314-802-3400; thepitch-stl.com • Menu Sandwiches and sports-bar appetizers • Hours Lunch and dinner daily, breakfast Saturday-Sunday