FENTON — Pot brownies will now have a St. Louis flavor.
The distinctive spicy-sweet taste of Red Hot Riplets is being added to THC-laced brownies to create Red Hot Riplet Brownies, which will be available at certain Missouri marijuana dispensaries beginning Sept. 13.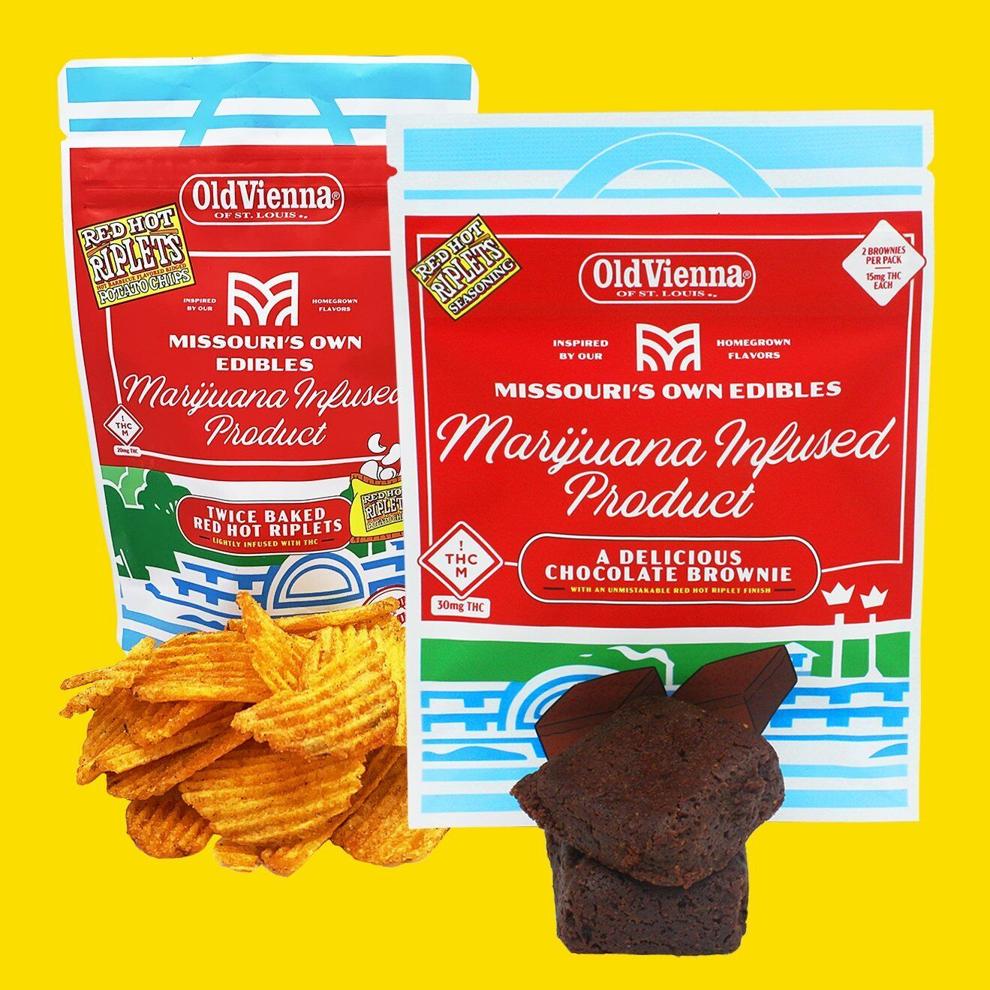 The product is the second collaboration between Fenton-based Old Vienna of St. Louis, which makes the iconic Red Hot Riplets potato chips, and the Springfield, Missouri-based Missouri's Own Edibles. Their first product together was Twice-Baked Red Hot Riplets, marijuana-infused potato chips.
The brownies will have a suggested price of $18 for a package of two, with 15mg of THC per brownie.
After THC-laced potato chips and brownies, can pizza be far behind?