Alecia Humphreys

Visit Crystal City's Pedal'n Pi – a wood-fired pizza shop that doubles as a bike shop – and you'd never get the feeling that fine dining lurked beyond its doors. But beyond all those bicycles is a monthly fine dining club that's been selling out since its inception.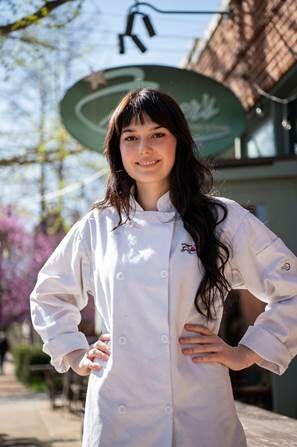 "Me and my mom have always talked about wanting to do a dinner club or starting private dining in people's homes," says chef Aubrey Creed, who is also the chef behind these standout events. "We decided to start doing that. I did my first private dinner in someone's home in August, and that was just a spark. Every time I do something like that I just get this overwhelming sense of joy and fulfillment. It's just so cool to get to share it with others."
Creed enjoyed it so much that she put together a fine dining club for customers who were interested in what she had to offer. Everything solidified in September 2022, when the club went from dream to reality at their family restaurant. 
"I started talking about it at the restaurant and people would be like, 'Oh, we want to go to that,'" Creed says. "But then it started becoming, 'Oh, why didn't I hear about this! How do we get to go?' So we started a list." And that list has grown rapidly since the beginning, as more and more people find out and want to experience Creed's dinners for themselves. Interested parties get a text blast sent to them along with a link to reserve seats, and reservations are taken on a first come, first serve basis. For every dinner Creed has held, tickets have sold out in under 30 minutes.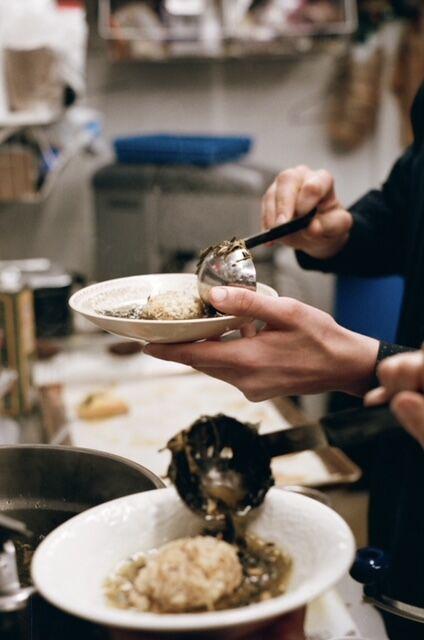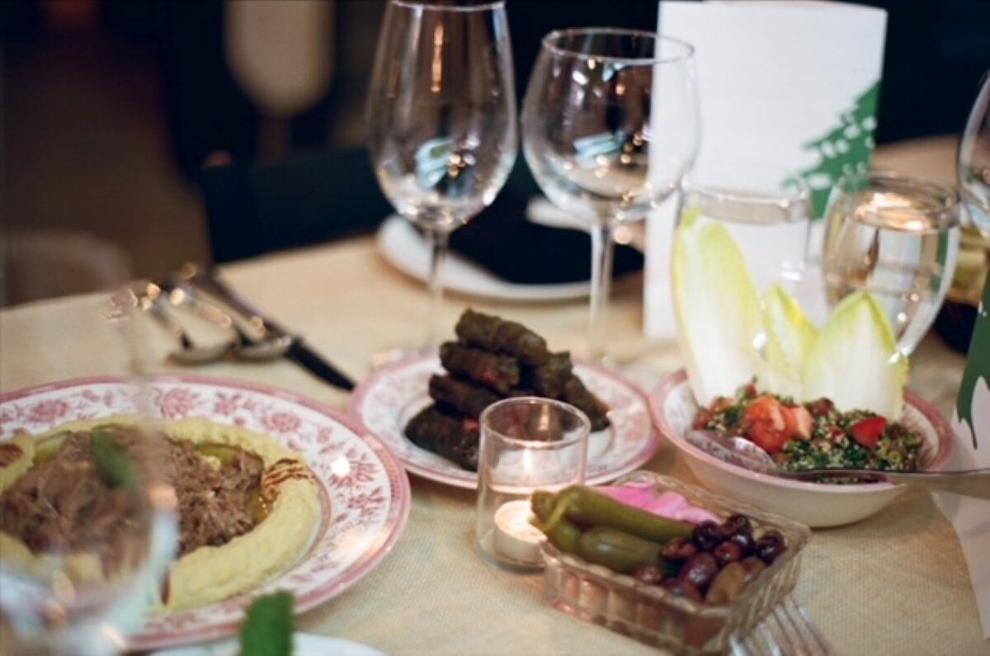 This should come as no surprise; her Crystal City customers are also fans of her cooking, and since no two dinners are the same, they get to experience a different event each time. "The menu completely changes between each dinner," Creed says. "It's kind of based on whatever is inspiring me at the moment or whatever I feel like making or trying out."
Past menus have featured French-inspired fare like potato leek soup, ratatouille and beef bourguignon; riffs on Italian classics featuring seared sea scallops with Jerusalem artichoke purée, Tuscan liver pate and veal parmigiana; and Lebanese fare like shish tawook with grilled shallots and toum, pomegranate-braised lamb and classic tabbouleh. 
Creed has a particular affinity for Lebanese cuisine. "I think I have the most fun cooking Lebanese food because it's what I grew up around," says Creed. "My mom grew up in a family of 10 other kids and her mom came to the U.S. from Syria, now Lebanon." Dinner club meals are accompanied by wine pairings from Tavolo Vigneto Imports. "Meredith Sutch at Tavolo Vigneto Imports gives an amazing presentation for each of the wines at all the dinners," Creed says. "That's another cool experience to add on to everything else. Everyone has really, really loved it."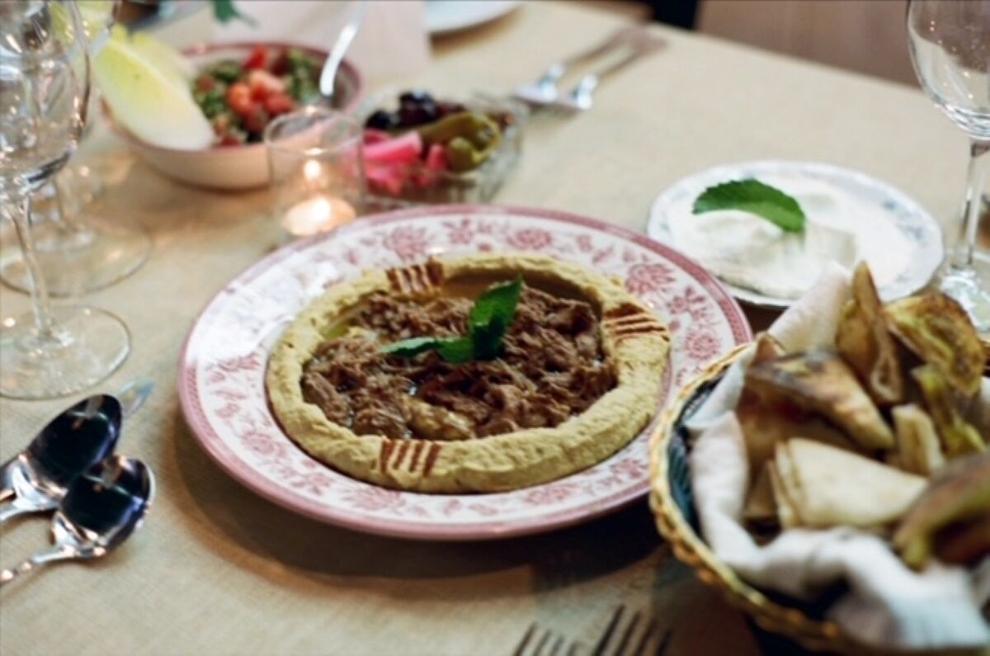 Guests to the dinner club events have also loved the atmosphere of the evenings. Tables are drawn together into one long table for a communal dining experience that's new to most of the guests. "Everyone is sitting next to each other, which is something everybody was surprised about at first, but really seem to enjoy," Creed says. "It's cool because you're sitting next to a bunch of people you don't know but, by the end of the night, they're all friends. It's cool to see how food brings people together."
And it happens in the back of a bike shop, of all places.
"We always joke around that it's crazy – no one would ever think driving past this bike shop that this is happening inside of it," Creed says. "You can get these amazing Italian wines and a variety of cuisines and fine dining events right in the heart of Crystal City."
Pedal'n Pi, 514 Bailey Road, Crystal City, Missouri, 636-638-1080, pedalnpi.com