Not every significant piece of restaurant news is trumpeted in press releases and across social media. Sometimes, it's a phone call and a favor that evolves into something more.
That was how the chef Chloe Yates, who had previously run the Red Dirt Revival food truck, ended up leading the kitchen of the Oakville-area restaurant Cellar House, which opened in 2015 as a wine bar for owner Patrick Ahearn's retail wine shop, evolved into a restaurant and in 2020 relocated to its current location.
Yates knew Cellar House. Early this year, after the restaurant's chef quit, an employee called Yates and asked if she could fill in. A temporary gig turned permanent: general manager and executive chef.
It is, as I discovered in my October review, a perfect pairing. Yates' cooking looks to subtle techniques and vibrant pops of flavor to avoid the cliches of both comfort food and upscale American bistro fare.
Her meatloaf sliders are actually a brilliant, inside-out reinvention of the bacon cheeseburger. She out-steakhouses most steakhouses with an umami-intense pan-seared rib-eye smothered in a cream sauce with mushroom, horseradish and anchovy. And she knows when to back off and let the pure flavors of her crab and corn chowder speak for themselves.
From her food truck, I knew Yates was a chef worth watching. Cellar House has accelerated my opinion. She is a chef who requires your attention.
As always, my list of the year's best new restaurants, published last week, can't include every establishment worthy of celebration. Here, in alphabetical order, are five honorable mentions.
Arzola's Fajitas + Margaritas
The Arzola family returned to the restaurant business with a streamlined version of the menu that made Chuy Arzola's a Dogtown favorite for nearly 20 years. As the name of their new Benton Park venture makes clear, fajitas are the signature dish: Steak, marinated for 72 hours, is the standout, though the spicy mojo shrimp are a close No. 2. Chicken and vegetable fajitas are also available. That fajita steak also stars in the oversized Arroyo burrito, and the meat makes a fine topping for nachos. An order of queso is obligatory, as is the house top-shelf margarita, the Texas Tornado.
Where Arzola's Fajitas + Margaritas, 2730 McNair Avenue • More info 314-226-9672; eatarzolas.com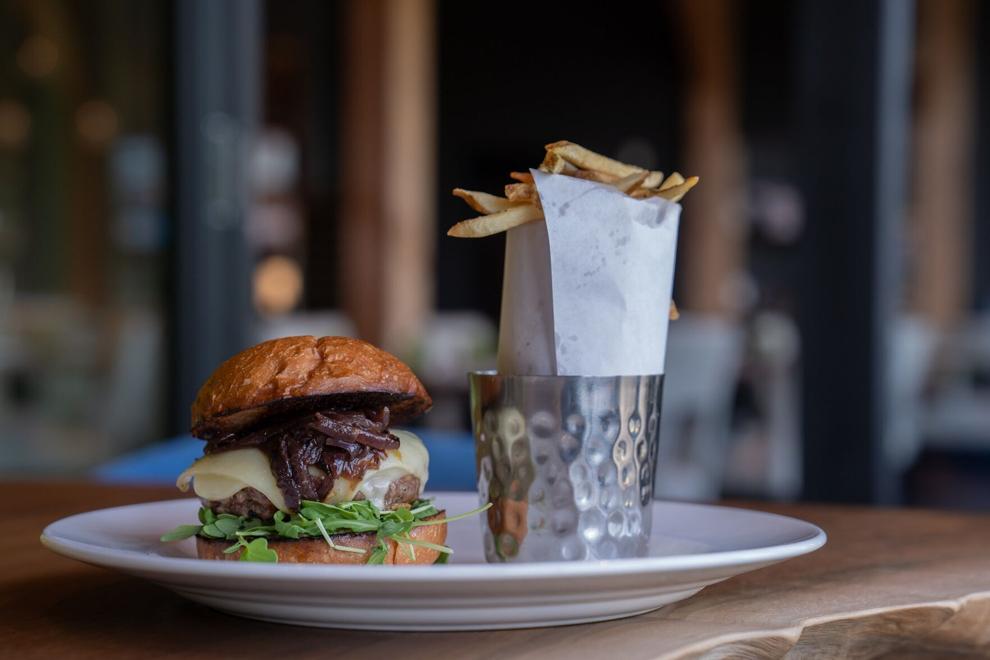 Cleaver & Cocktail
The new entry from the team behind the Block in Webster Groves and 58hundred in Southwest Garden — chefs Marc Del Pietro and Brian Doherty and their respective wives, Amy Del Pietro and Lea Doherty — features an ambitious dry-aging program for its signature, complexly flavored steaks. You will also find dry-aged beef in the excellent burger with Gruyere, arugula and onions glazed in red wine and maybe in a special like a carpaccio of beef aged for 90 days. Seafood — fried rock shrimp, pan-seared halibut and a fresh take on tuna tartare — is also a house specialty.
Where Clever & Cockail, 13360 Clayton Road, Town and Country • More info 314-530-9700; cleaverandcocktail.com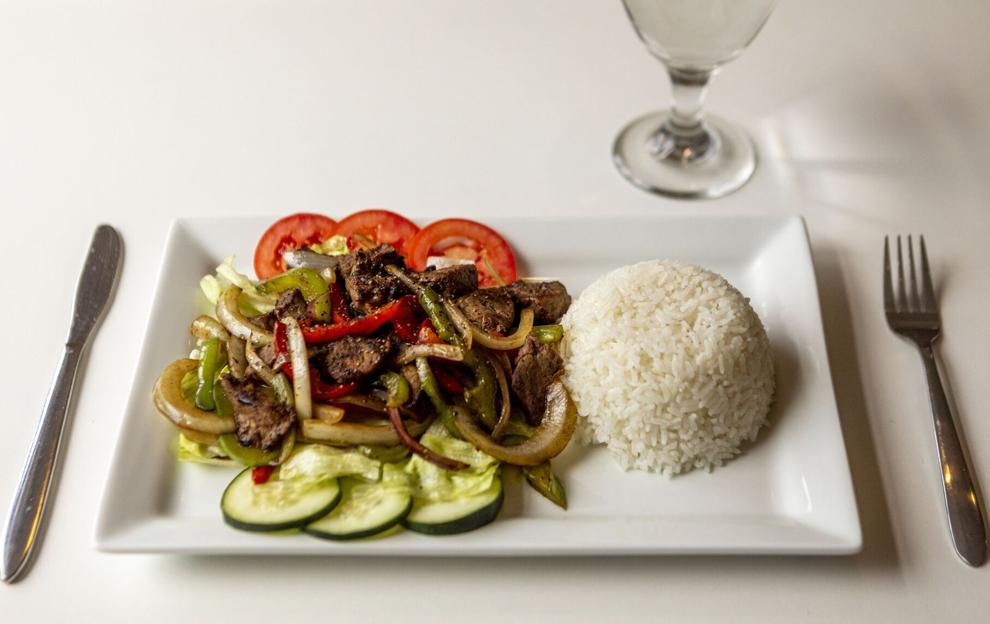 The Kitchen
Sisters Mary Nguyen and Kristin Liu have reinvented the former home of their parents' Florissant restaurant as the Kitchen, a deceptively simple name for its appealing menu of Chinese, Thai and Vietnamese fare. Drawing on recipes from their late mother, Tram Nguyen, the sisters serve fine renditions of pho, pad thai, shaking beef and hot-and-sour soup, and the Kitchen's General Tso's chicken is among the best in the area. This is the sort of restaurant that you work into your weekly rotation, a place where you quickly develop a go-to order.
Where The Kitchen, 14065 New Halls Ferry Road, Florissant • More info 314-831-9292; the-kitchen-asian-restaurant.business.site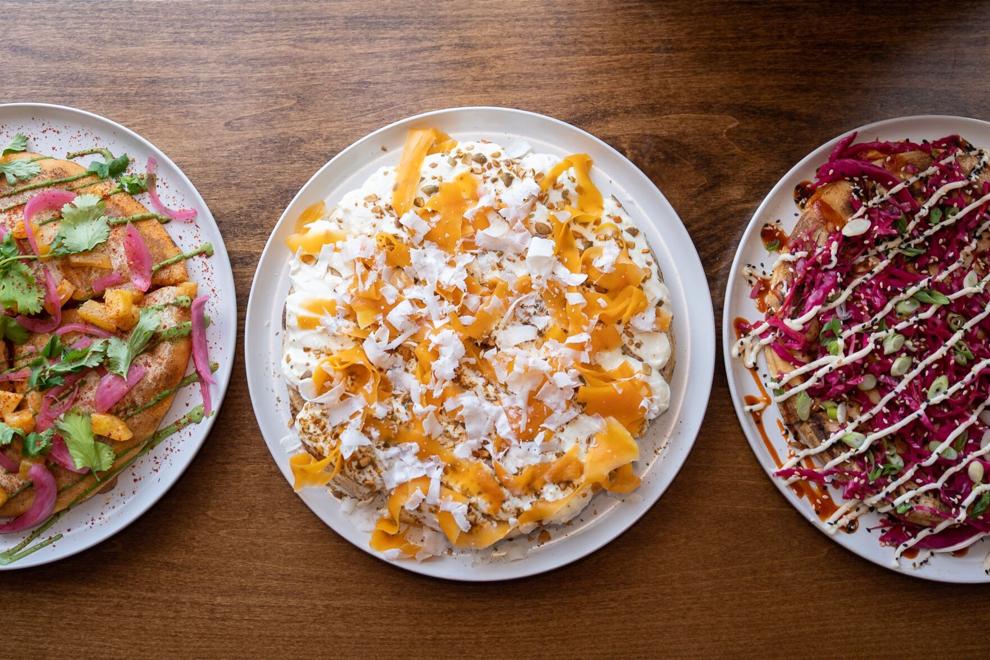 Press
"Smash pizza" is the featured dish at Press, the new restaurant from the Lucky Accomplice team of chef Logan Ely and his business partner, Brian Schuman. Imagine a calzone crossed with a quesadilla, and you have a pretty good idea of what is in store here: a flying saucer of dough stuffed with main ingredients (pepperoni and mozzarella; al pastor-style pork and Oaxacan cheese; barbecue duck and scamorza) and topped with garnishes. Lucky Accomplice beverage director Corey Moszer has joined Ely and Schuman as a partner here, overseeing the fun selection of draft cocktails.
Where Press, 2509 South Jefferson Avenue • More info 314-328-1094; press-stl.com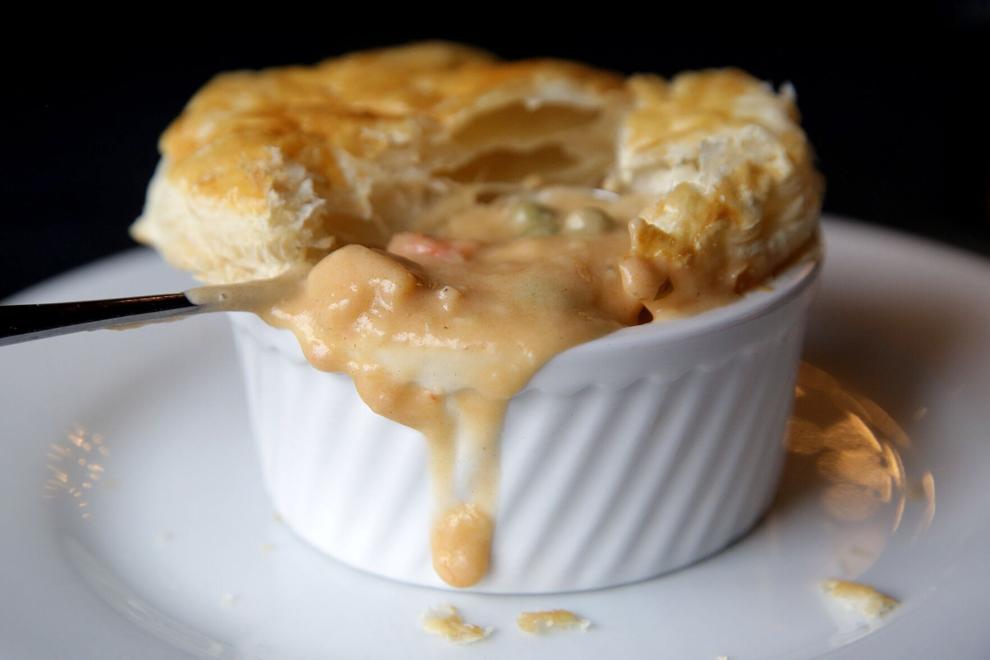 Timothy's the Restaurant
A summer 2021 opening that I belatedly reviewed this spring, Timothy's the Restaurant occupies that sweet spot overlapping neighborhood hangout and date-night destination. Tim Metz, the chef and co-owner (with Sean Olson and Steven Manns), and executive chef Will Mabrey are equally comfortable with smoked chicken wings and grilled rack of lamb, the obligatory burger and the signature lobster pot pie. The bar makes a terrific martini, thanks to its rinse of St. Germain elderflower liqueur, and save room for the housemade ice cream or sorbet for dessert.
Where Timothy's the Restaurant, 12710 Olive Boulevard, Creve Coeur • More info 314-786-5301; timothysstl.com