It's been a big couple of months for acclaimed chef Nick Bognar. While working to open a brand new restaurant, he and his parents closed their sushi standby Nippon Tei, and Bognar himself was named a James Beard Semifinalist for Best Chef: Midwest. Now, that brand new restaurant – Sado – is ready and raring to go with an opening date of Tuesday, March 28, and a standout menu featuring dry-aged fish, thoughtfully concocted cocktails and quality, approachable sushi.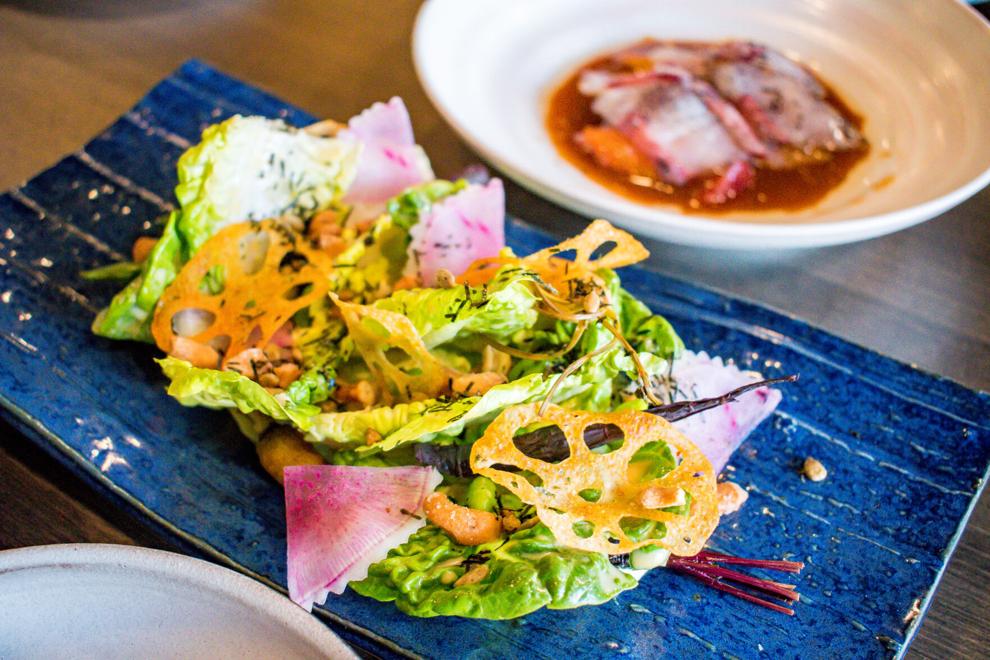 Sado means "tea ceremony" in Japanese: It's an act that calls to mind the importance of gathering community together. It's absolutely imperative to Bognar that Sado does just that by creating an environment where even the most picky St. Louisans can feel comfortable enough to try something new alongside old favorites – like crab Rangoon, California roll or miso ginger salad – and keep coming back to explore dishes they've never tried before. 
"Sushi is delicious when done the right way, so we get into eating all the good stuff, and then [guests are] not afraid of trying more things because that trust is there," Bognar says. "We talked about what the servers do: Get [guests] to try maybe three, or four or five things that are easy. And then try one new one that's opening up your mind."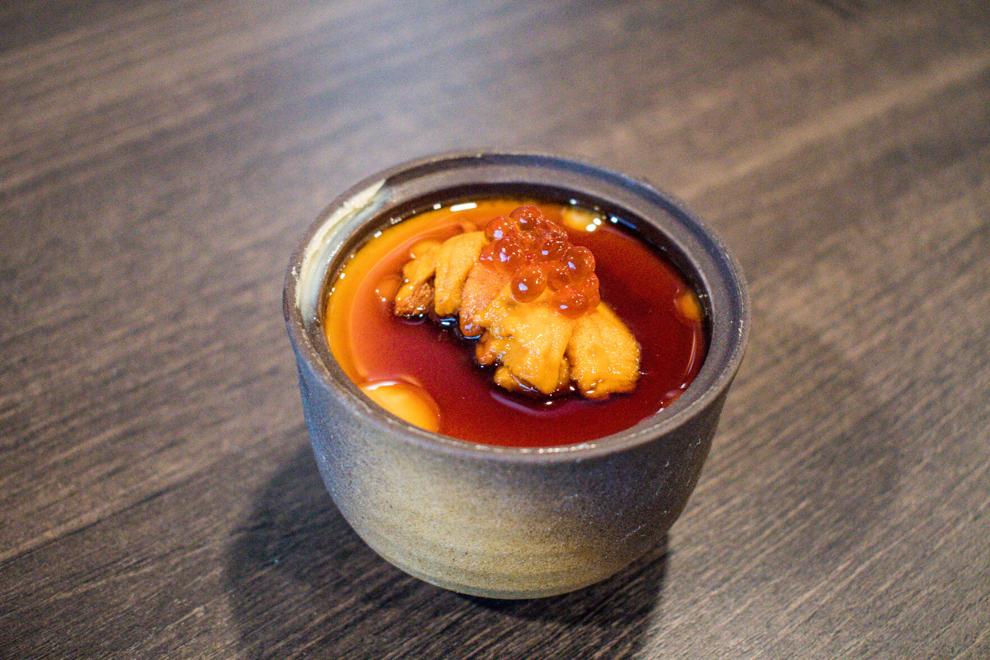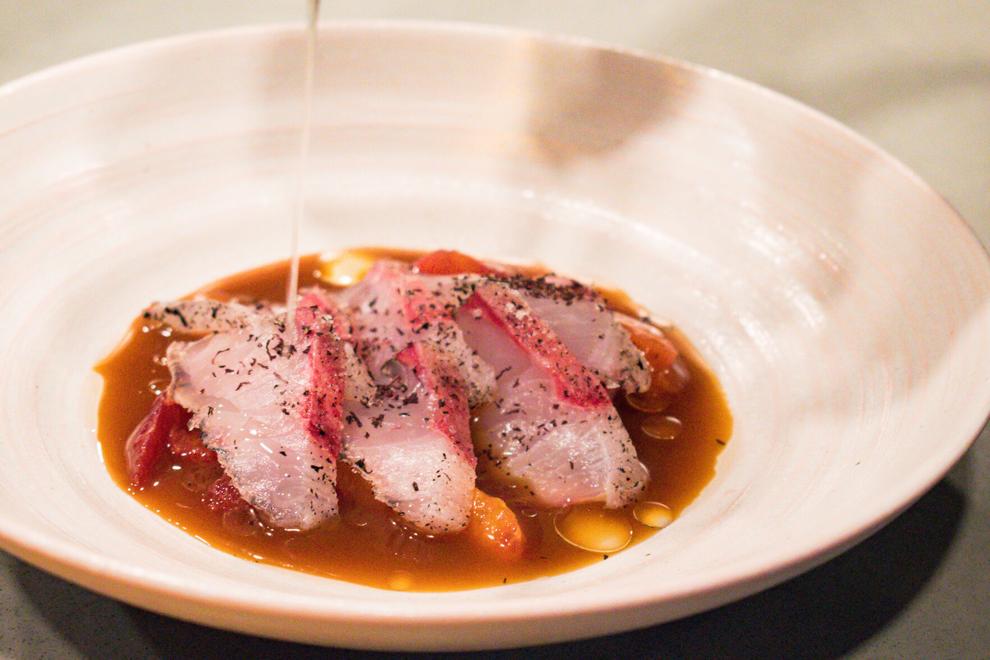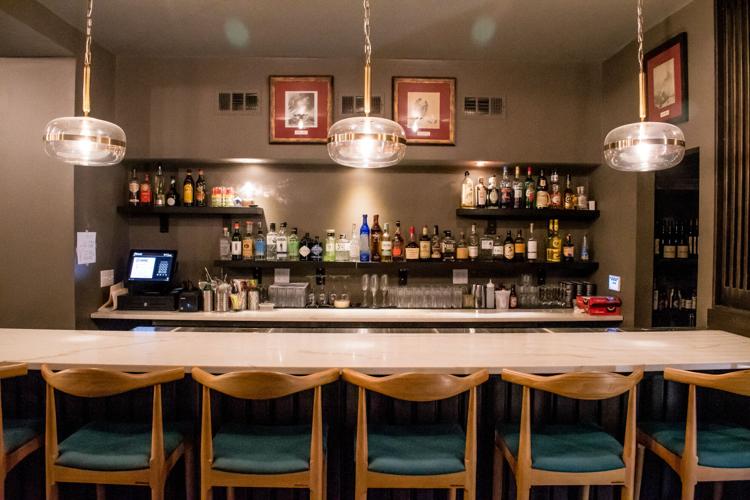 One of the dishes that might open up your mind, as Bognar put it, is the chawanmushi: a custard-y dish served hot that features crab, enoki mushroom and uni, or sea urchin. "Chawanmushi sounds crazy, but it's really just a little savory egg custard with a piece of uni on top," Bognar says. "I think it was us being like, 'Here's a dish you can try that has sea urchin, and it's not just a piece of sea urchin [where] you gotta know if you like sea urchin before you try it. This way, you can get a little taste of it and then hopefully feel better about that." Another creative standout is the kanpachi sashimi, which includes winter citrus, black tea-cured amberjack and black tea ponzu. "We're going to cure that overnight in black tea [from Spirit Tea in Chicago], which gives off this wonderful floral nuances of that tea," Bognar says. "I kind of call it the 'Arnold Palmer' dish." 
Sado is Bognar's largest restaurant venture yet, with more than 100 seats in the house. The design is anchored by black matte walls and sleek granite floors and accented with splashes of turquoise and gold throughout the dining area. The focal point of the restaurant is the traditional sushi bar, which seats up to eight guests. In the hall, you'll see Japanese-inspired art from local artist Jessica Bremehr. Later this year, the patio will be transformed into a Japanese tea garden.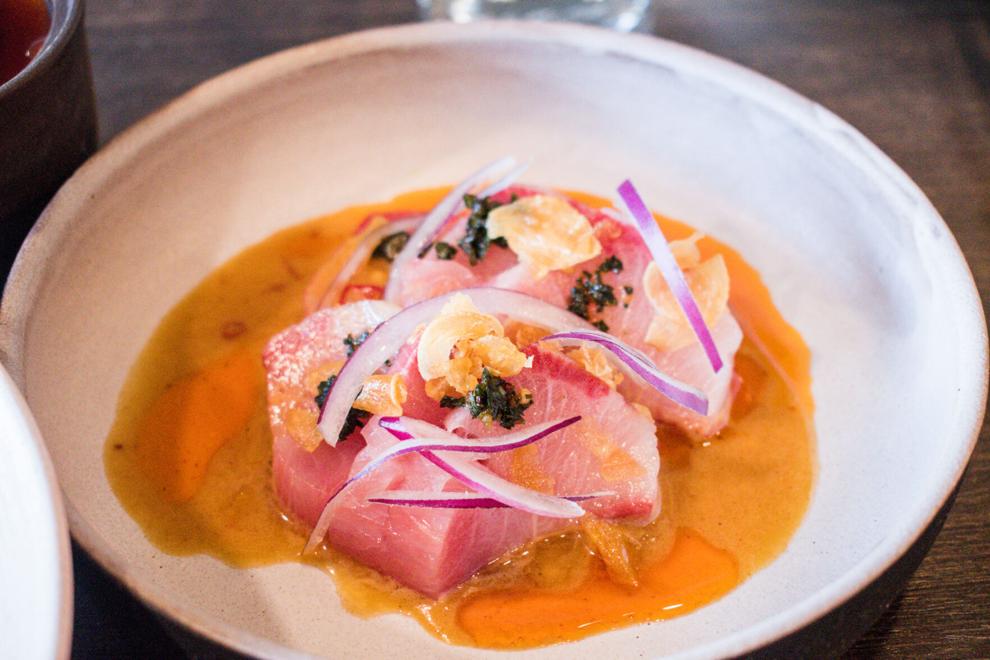 With this expanded space comes an equally expanded kitchen, allowing for a new level of quality in the food itself. One example of this is Bognar's dry-aging program: He was able to expand it exponentially with the addition of a special walk-in freezer inside of another walk-in freezer; a dry-ager normally used for steaks; and a chargrill retrofitted to use binchotan (a type of Japanese white oak) that's perfect for grilling fish because of its high heat. "Most of the fish will be dry-aged, which in my opinion adds a significant amount of value," Bognar says. "But number one, it just makes things cook really well, too … It just stays super moist. It just ends up being incredibly dense with fat comparatively to a watery, lower quality piece. I've been wanting to have a grill like [this] for a long time."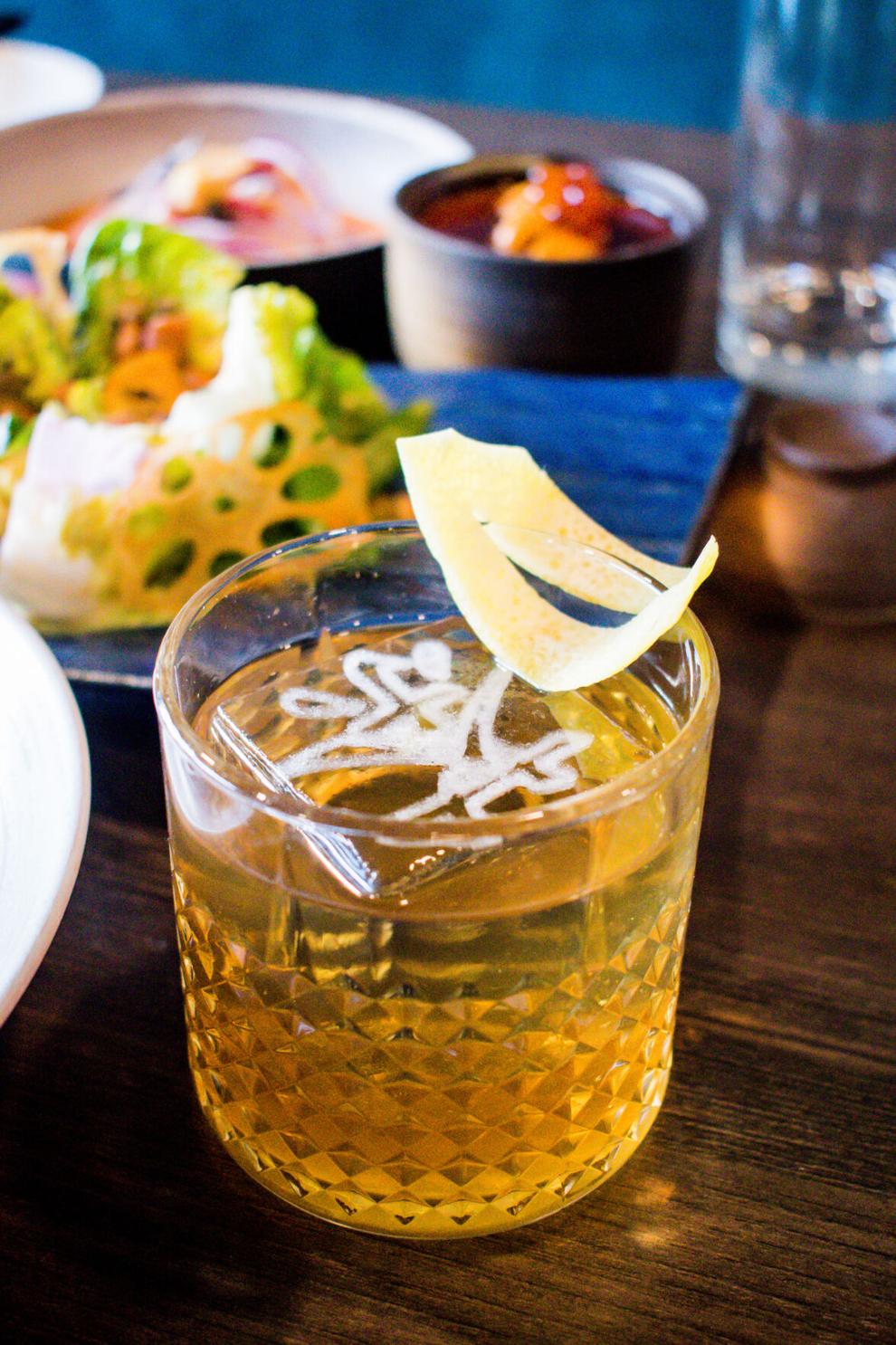 The bar is also much larger than at Bognar's other restaurant, Indo, which means beverage director Kira Webster has much more room to play. She's constructed a cocktail menu that garners inspiration from Asian culture, poetry and literature.
As of March 28, Sado will be open Tuesday through Thursday from 5 to 9 p.m., Friday and Saturday from 5 to 10 p.m., and Sunday from 5 to 9 p.m. Reservations can be made on Tock starting Wednesday, March 22. 
"Sado is the culmination of everything we have worked toward at Indo and Nippon Tei," Bognar said in a press release. "As a family of first- and second-generation restaurateurs, opening the first Asian restaurant on The Hill is an honor." 
For more information, visit Sado's website or follow it on Instagram. 
Sado, 5201 Shaw Ave., The Hill, St. Louis, Missouri, sado-stl.com