On April 22, the small town of Staunton, Illinois, gained a new brewery: Mississippi Culture, co-owned by Tracy Hutton and his dad Bruce Hutton. The brewery – situated just 40 minutes from St. Louis along historic Route 66 – specializes in Belgian and farmhouse ales, the latter known to have a funky, earthy, hay-like flavor profile.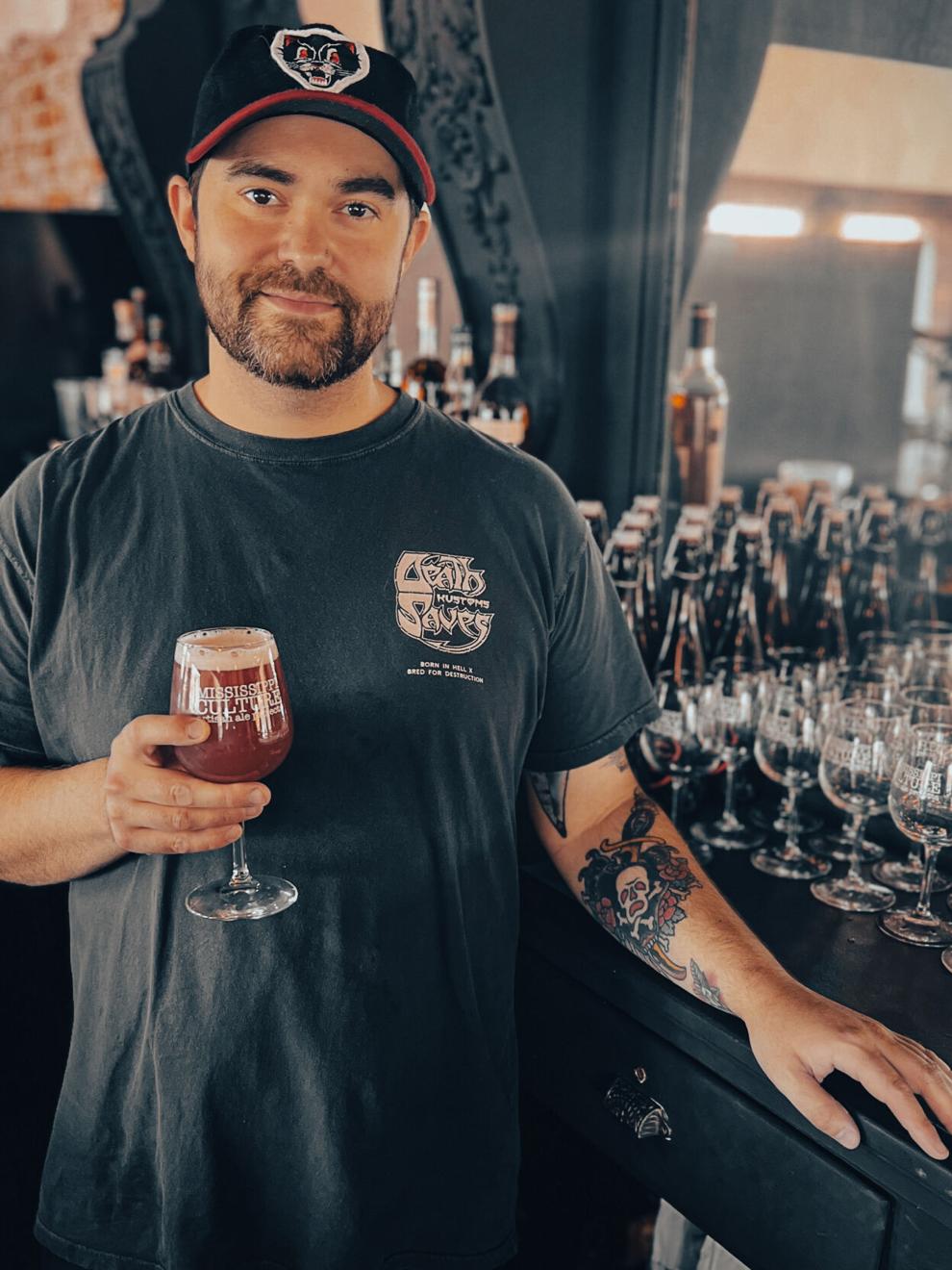 Growing up in the Mississippi River town of Quincy, Illinois, left a lasting impression on Tracy Hutton, who is forever inspired by his family's connection to the land and water there. "My family has always been very blue collar, and we really wanted to pay homage to that lifestyle and the culture of the Midwest through our ingredient choices as well as our aesthetic and design," Hutton explains.
Hutton was head brewer at the now-shuttered Recess Brewing in Edwardsville, and despite a few pandemic-related delays in construction, he and his dad were able to build out some of the facility themselves in a historic building on South Union Street.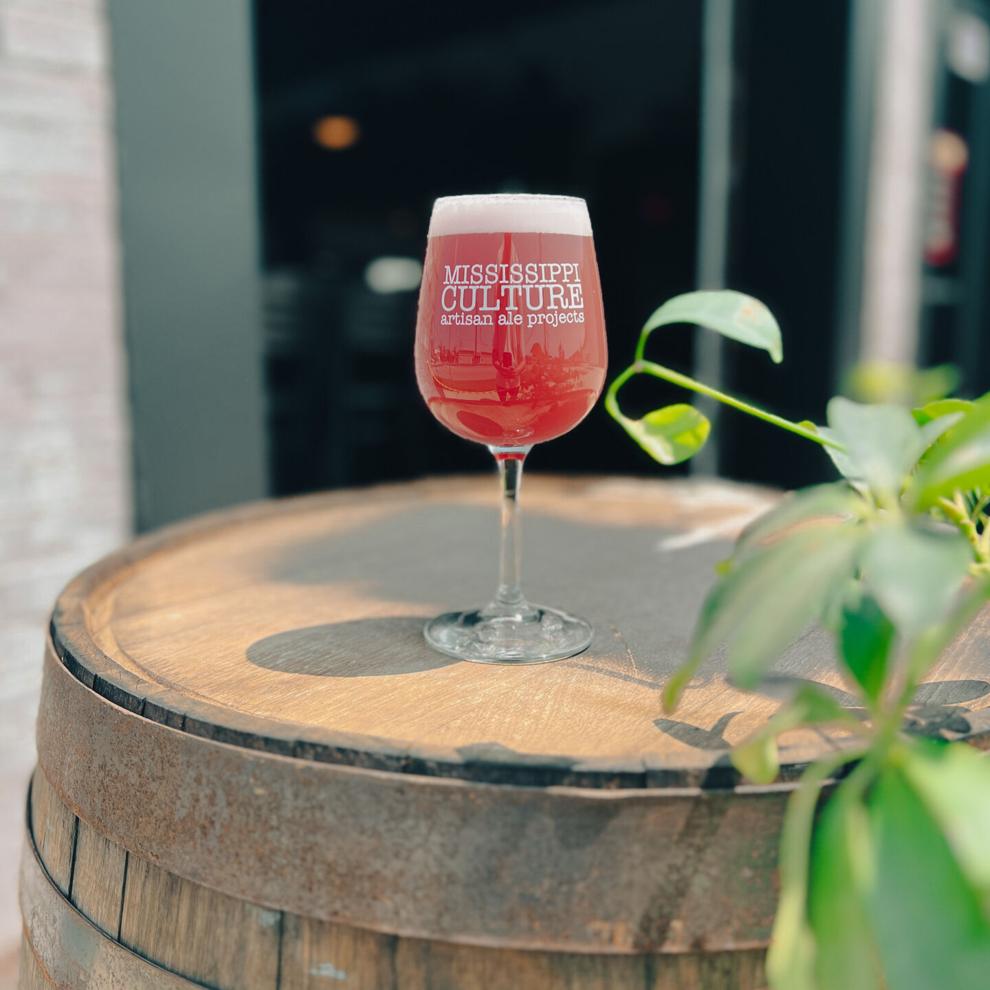 Family plays a considerable role in day-to-day operations at Mississippi Culture. "We have yet to hire any staff," Hutton says. "My fiancé has been behind the bar with me while my parents and sister help with bussing tables, dishes, etc. We're very busy keeping the place going, but it's rewarding to be so hands-on with everything." For the Huttons, seeing everyone out at the brewery on a busy weekend makes the hardships of opening a new business worthwhile – especially because so much thought goes into each beer. "Everyone seems to love the atmosphere and drinks," Hutton adds. "The community has been incredibly welcoming."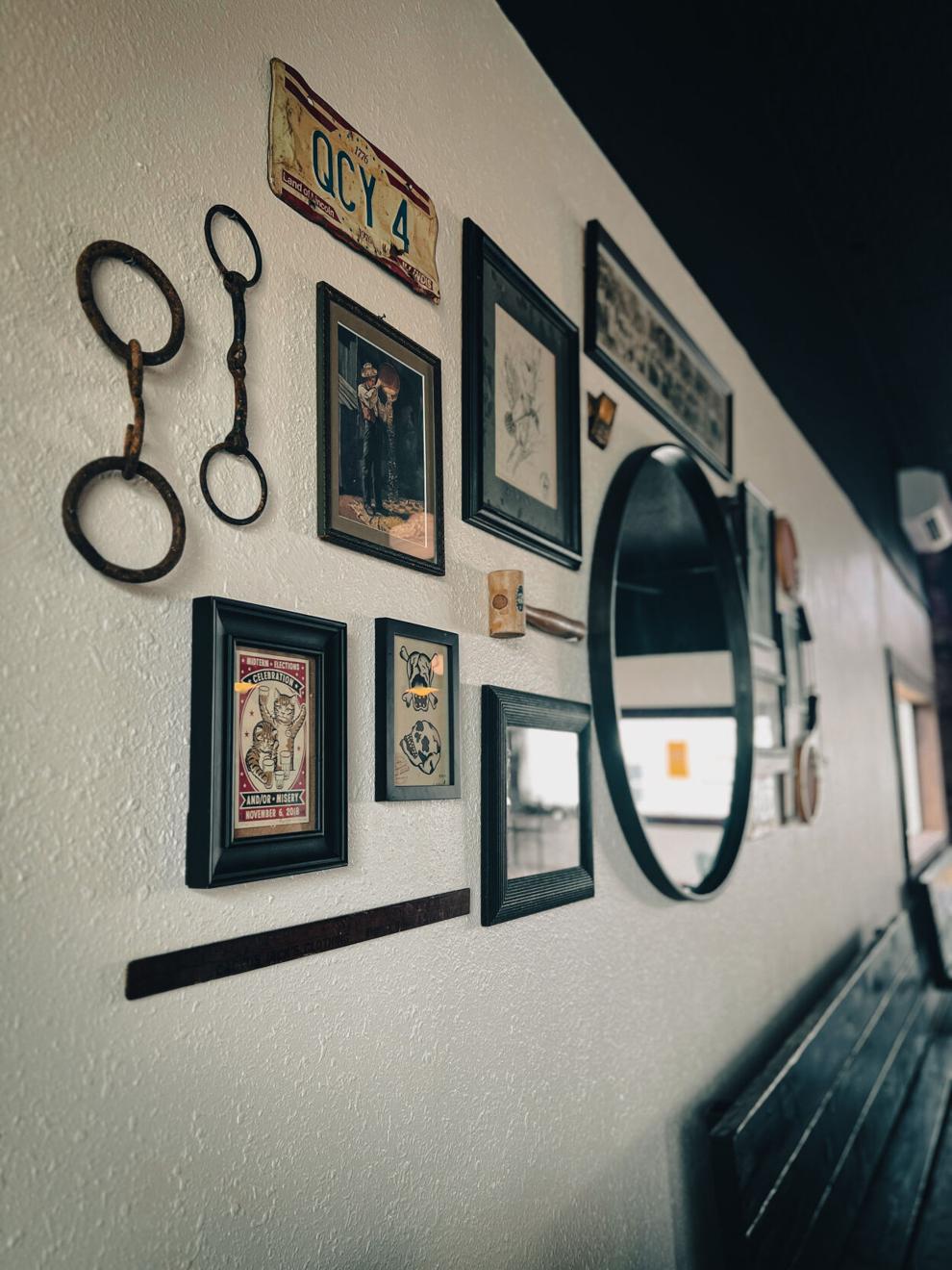 Mississippi Culture is unique in the fact that Hutton puts creative limitations on himself in the brewing process. He sticks to his roots by only using ingredients that can be found in the Mississippi River Valley, a swath of land stretching south from Minnesota to the Gulf of Mexico. "Our primary focus is on oak barrel-fermented and aged, mixed-culture beers," he says. Mixed culture refers to the fermentation method, which utilizes multiple unconventional yeasts found outside the realm of typical brewers yeast. "We love to use yeasts other than the standard brewing yeasts to make funky, tart beers," Hutton says.
Although the brewery puts an emphasis on experimenting with flavors, herbs, fruits and spices, you probably won't find a pineapple beer on tap. "We love beer with tropical fruit in it, but I can't find that growing here, so we won't be using it," Hutton laughs. Simply put, he's interested in using local, in-season ingredients for his brews – even down to the malted grain (Sugar Creek Malt Co. in Indiana), hops (3.9 Hops in Illinois) and yeast (Omega Yeast in Chicago). He wants to know what distinctive qualities the "place" aspect will lend to the flavor.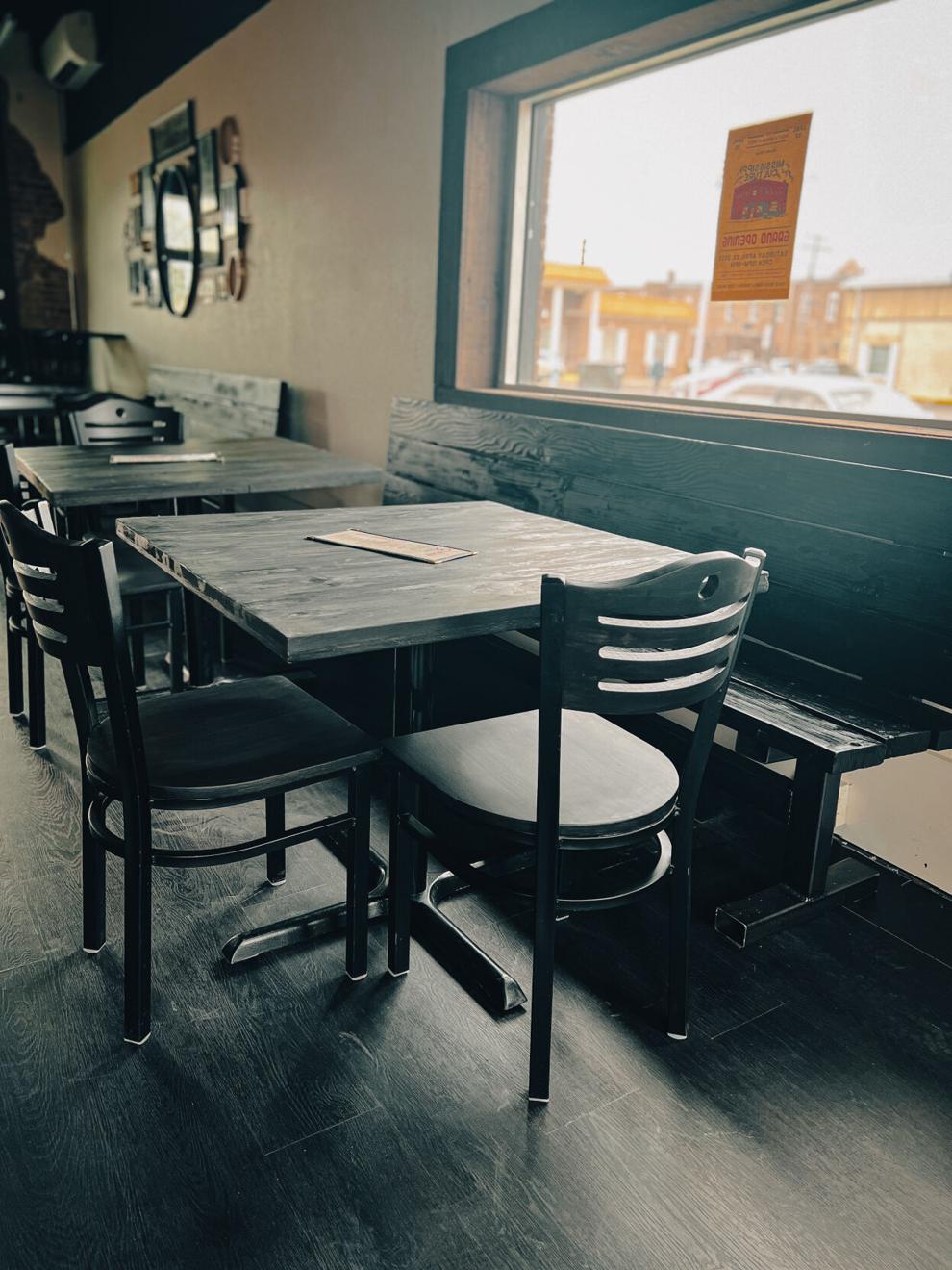 For its grand opening weekend, the brewery treated guests to a special single barrel sour ale called Fragile and Finite. Grassy and fruit-forward, the beer is tinged with lime and grapevines. Opening day also highlighted I Thought That I Was Dreaming (Until You Said You Loved Me), a Belgian blonde ale aged in oak barrels and spiked with peach. A nod to Frank Ocean's song "Ivy," the ale has a crisp finish and is gently spiced.
In addition to their own library of offerings, the brewery has a rotating list of 12 to 16 bottles and cans from other breweries, plus five wines and a cocktail program Hutton says is a stunner. "My personal favorite on the list is the Blackberry Daisy, a mezcal cocktail with housemade blackberry syrup and freshly squeezed lime juice," he says. The brewery also offers a "member-sip," in which members pay an annual fee to fill up growlers and bottles each month. Members also get first dibs on new tastings and Mississippi Culture merchandise.
The taproom itself can seat 35 people, but there's also a nearby overflow space called the Barrel House that adds 10 to 12 seats more and is available for special events. Live bands out of Missouri and Illinois often set up to perform on the patio, which can seat 32 people. Customers are permitted to bring in outside food to enjoy alongside beer and cocktails.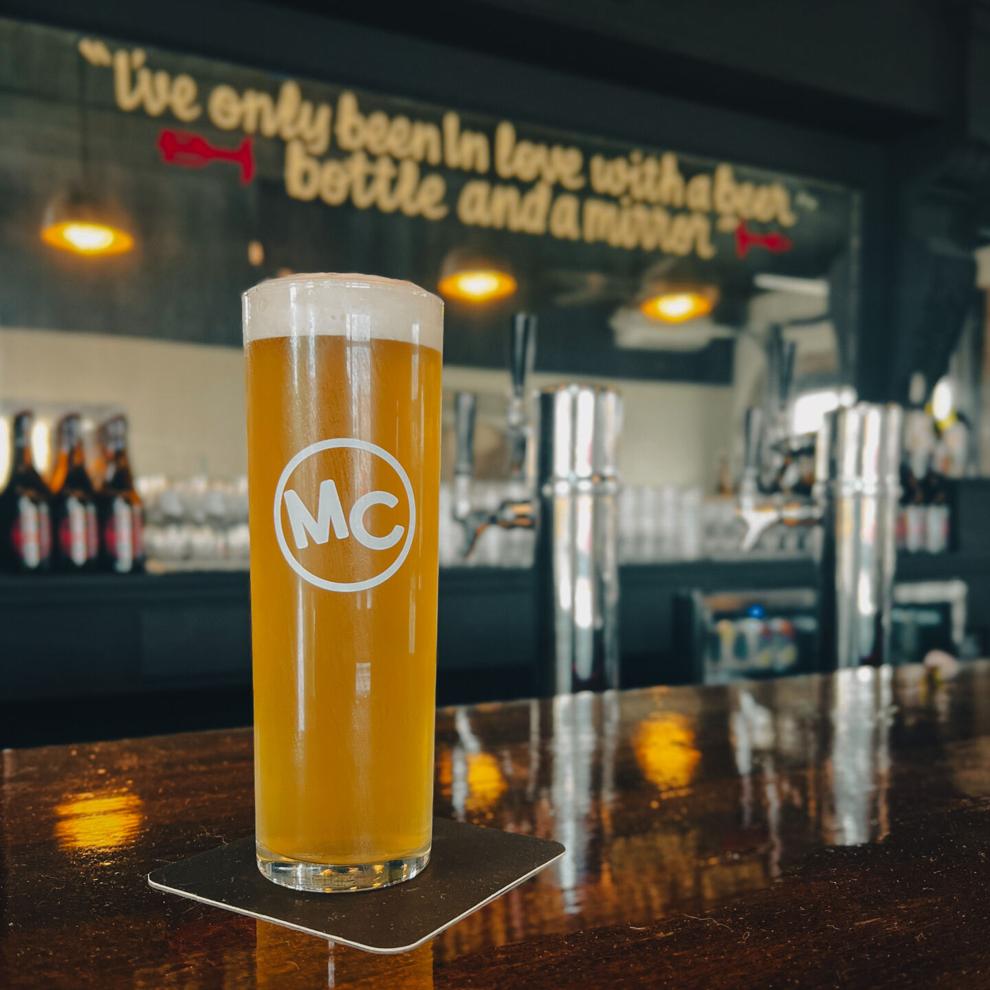 And the Huttons are far from finished: "We're building a new fence around the patio, updating the seating and putting in a garden," Hutton says. Soon, he'll begin distributing to craft beer-focused bars, restaurants and liquor stores in the Metro East. 
Mississippi Culture, 201 S. Union St., Staunton, Illinois, mississippiculturebeer.com