Maddi Sullivan is "that singing barista," according to her Instagram bio, and the three-word phrase sums her up very well. Sullivan recently released a full album on Spotify, which you can listen to below, but she's also made her mark on the St. Louis coffee world. "For me, working in coffee is its own sense of art, so I never feel like I'm away from art," Sullivan says. "Then, I have so much space and room when I clock out to go home and pursue my music. It's been a natural balance." 
Sullivan has been working in the industry for more than six years. Throughout her career, she's learned the ropes as a barista and even competed in the preliminary competition for the U.S. Barista Championships. She's made the rounds working at Gelateria Coffee Co., Kaldi's Coffee and Coma Coffee, and now has her dream barista role at Quarrelsome Coffee, which just opened up in the Central West End.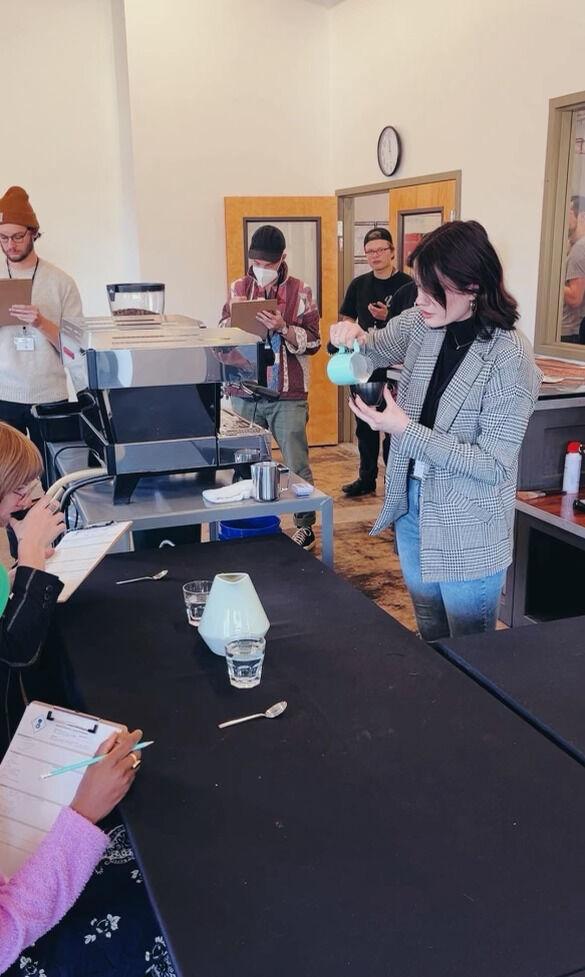 While she has tons of experience, Sullivan says she's always learning new things at Quarrelsome, which practices innovative brewing methods that result in a complex cup of coffee. Whether you want to understand the science behind your morning pour-over or just stop in to grab it and go, the staff at Quarrelsome is ready to meet your needs. "There's a unique responsibility on baristas to create a welcoming and affirming environment for all different people to come and enjoy a cup with us, and Quarrelsome encapsulated that into their vision," Sullivan says. "We hit all levels of the playing field, and the ultimate goal with our shop is to provide the utmost hospitality and create a place that feels like home for any of those people."
To find out when Sullivan will be performing, follow her on Instagram. Here, she tells us about her favorite off-day coffee spot, the best eggs Benedict around and the universal joy of reading a book at a café in the morning.
What's the best thing you've ordered at a local restaurant recently? I went to Juniper for brunch recently, and I got their eggs Benedict. It was insane – and I'm like an eggs Benedict fool. So I feel like I can say it was top tier.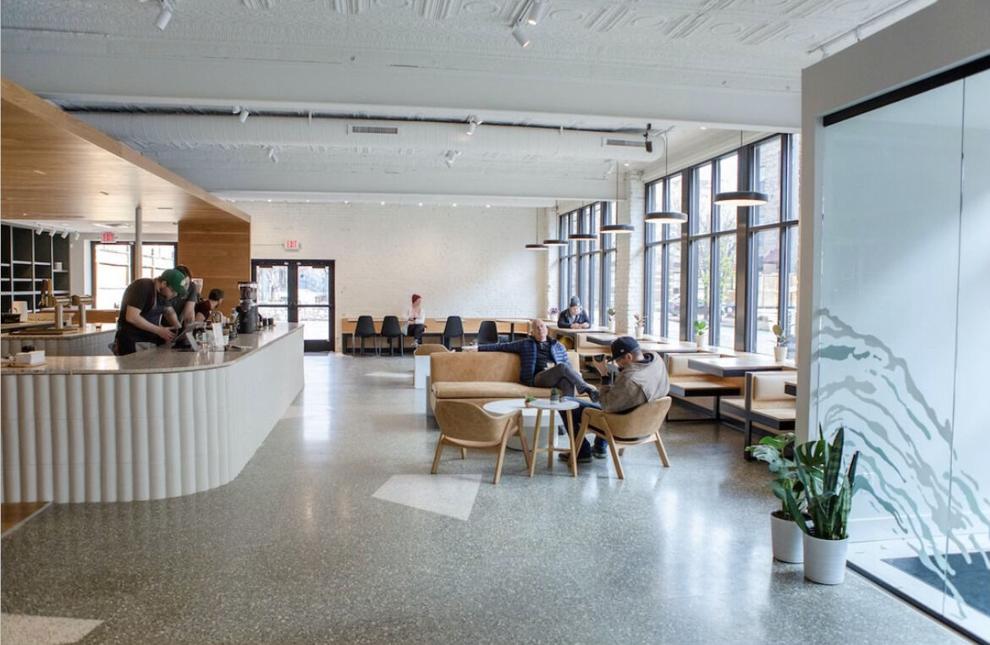 What's your favorite food memory? I don't think there's anything in the world as great as going to a coffee shop and having a really good cappuccino and a scone that was perfectly made and reading a book in the morning. That's one of life's greatest joys for me. I've had the best of those experiences here in St. Louis. Whenever I'm not making the beverages, I'm going and sipping on them somewhere else. It never gets old.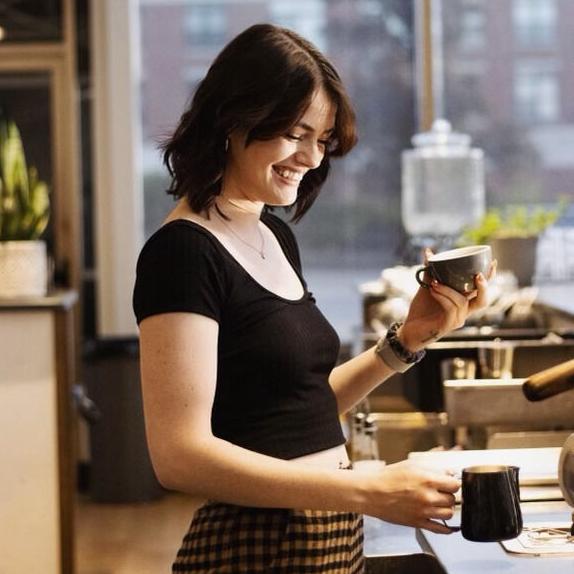 Where's your favorite place to grab a drink, and what do you order? For coffee, I am actually currently at Blueprint's High Low location. That's my favorite off-day coffee shop. I'm drinking on an espresso tonic right now and it's fabulous. As far as alcohol or cocktail, this is probably a basic opinion, but I adore Sasha's on Shaw. 
What ingredients do you think everyone should keep at home and why? I think everybody should have Everything but the Bagel seasoning from Trader Joe's. I put that shit on avocado toast every day, and it's so good. You can put it on anything; it's so versatile. 
What's your most controversial food opinion? I don't like Chick-fil-A. I just feel like there's better places to get fast food chicken. People really like to fight me on that. 
Quarrelsome Coffee, 33 N. Sarah St., Central West End, St. Louis, Missouri, 314-260-9008, quarrelsome.coffee