Matt Duffin is no stranger to the restaurant industry. His parents both worked in restaurants, with his dad going on to own one. "That's where I got my first real taste of line cooking and instantly fell in love," Duffin says. The chef recently acquired an LLC for his passion project-turned-series of urban micro gardens, Full Thyme Farms.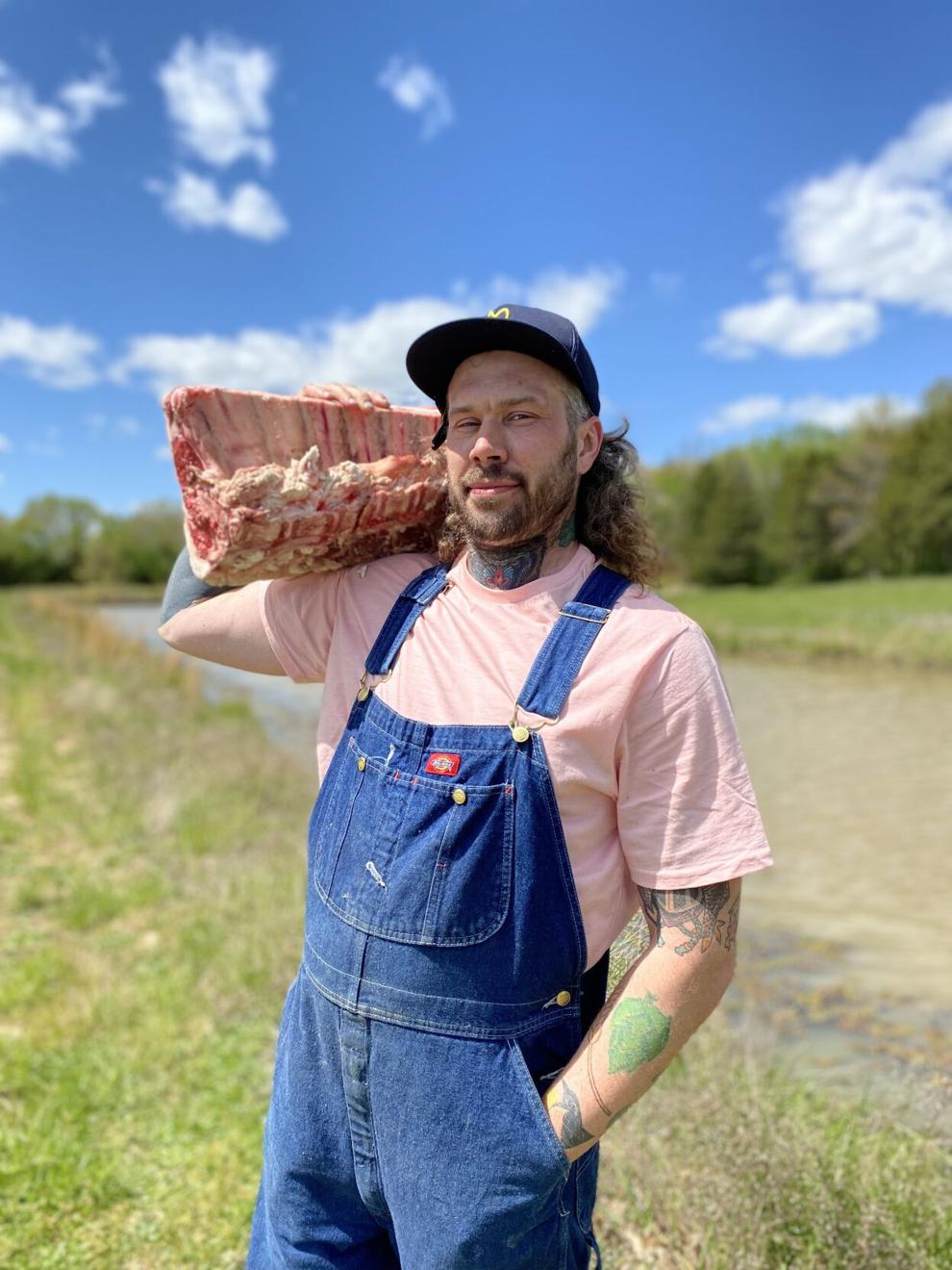 All in all, he's been in the game for about 25 years, helping open or working as chef de cuisine at St. Louis classics like Monarch, Cardwell's at the Plaza and Reed's American Table. He's since moved on to Maplewood's whole animal butcher Bolyard's Meat & Provisions, honing his craft after owner Chris Bolyard asked him to work the cut room there.
In 2012, while working as sous chef at West End Grill & Pub, Duffin met Ryan McDonald, who was head chef at Juniper next door. "He's someone I've looked at with incredible respect and admiration – oftentimes a litmus for what I consider a 'chef' to be," Duffin says. McDonald would go on to co-found Farm Spirit with his partner Ashley Batiste.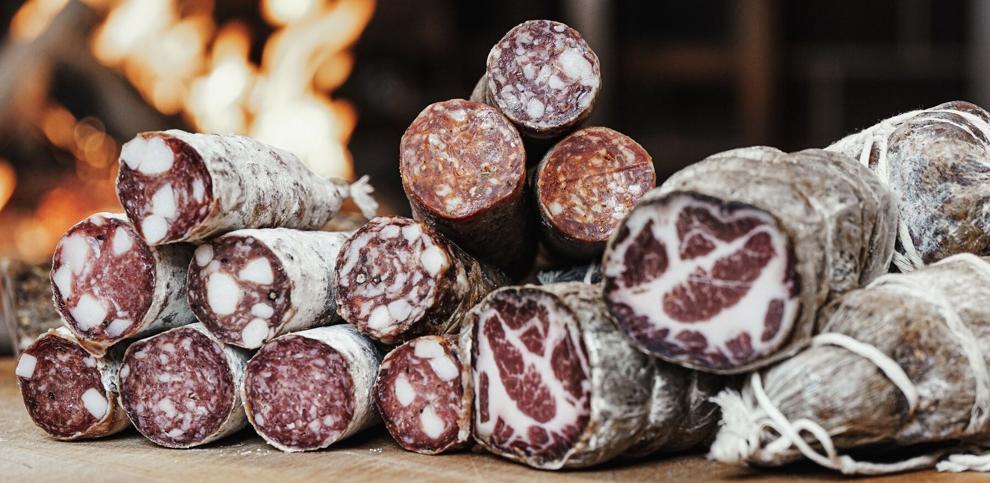 Many mass-produced cured meats look and taste largely the same, with no real personality to differentiate one from another. What's missing? The art behind the process, and it's what Ryan McDonald of Farm Spirit is aiming at.
Farm Spirit is now a farmers market mainstay and hosts an ongoing, chef-driven dinner series with Dave Blum and Autumn Sij, co-owners of Such and Such Farm. At one such dinner, Duffin and McDonald reconnected over their mutual love of butchery, living off the land, fermentation and sharing the harvest with friends and family.
"I told [McDonald] if he ever needed help with more dinners to give me a call," Duffin says. "I got invited back and haven't left since. By the end of the first season, he asked me if I wanted to be a permanent fixture and play a more prominent role with him and Farm Spirit."
Duffin had other projects cooking in his head as well – one being Full Thyme Farms, which he calls a "passion project that's years in the making [and] finally starting to come together." His idea is based around the community, with growing food in the city with as little waste as possible and contributing to the greater good as top priorities.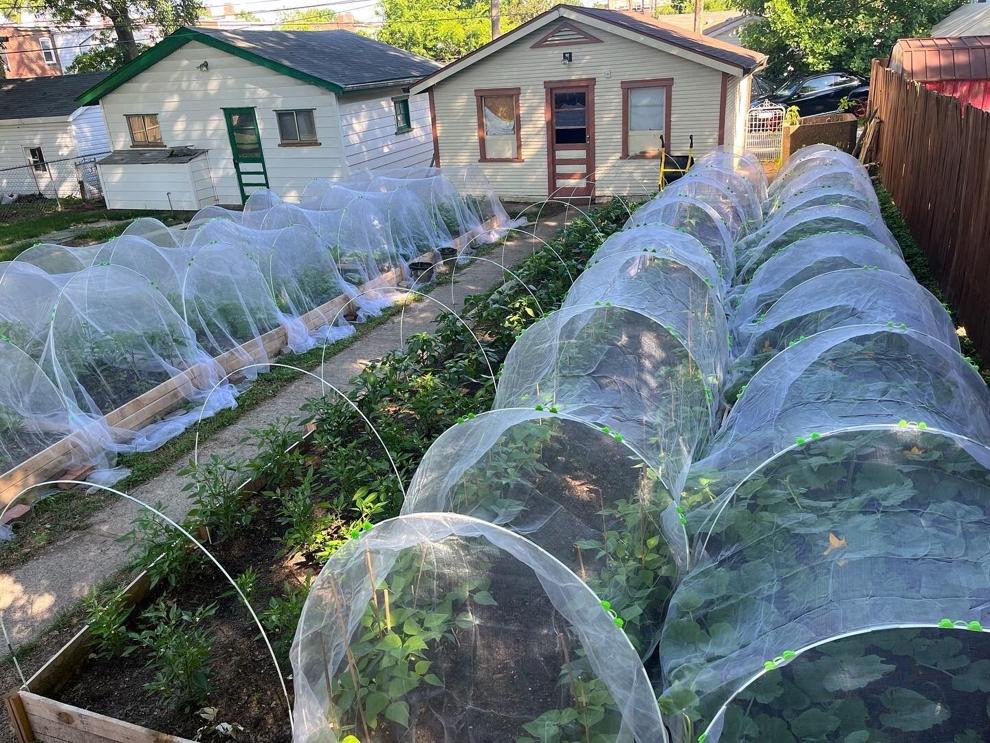 Seeing the setup of neighborhoods like Tower Grove South – where many houses have long backyards tucked between alleyways and a larger lot or building on the corner – inspired Duffin to conceptualize a production system that allows for everyone in the neighborhood to have a hand in the harvest.
"Instead of farming grass, I wondered if someone could organize enough people to grow vegetables and contribute them to a local business that would be in one of those corner buildings at the end of the street," Duffin says. "Some sort of rewards system would be in place for participating neighbors," he adds. "Jobs would be created, and in a world where shipping costs have drastically affected the cost of running restaurants and dining out, this would begin to alleviate some of that overhead and reduce [the] carbon footprint."
With that in mind, Duffin bought a house, quit his restaurant job and transformed his entire backyard into a garden. This year, he's farming on four gardens across St. Louis. "One of those locations has a house that I'll be turning into a workspace for private chef events and catering that I'll be doing through [Full Thyme] when I'm not busy with Farm Spirit," he says.
Here, Duffin talks hot sauce, the joys of a certain brand of mustard, soft-shell crabs and why you should branch out when it comes to cuts of meat.
What's the best thing you've ordered at a restaurant recently? The rotisserie chicken with Scratch sauce, Brussels sprouts and Jojo potatoes from Chicken Scratch in Glendale. Nate Hereford is making the tastiest birds I've ever had, and honestly, there should be drive-thru rotisserie chicken in every neighborhood. If you haven't been, you're sleeping on it.
What's your favorite food memory? My favorite food memory is from a few years back. My best friend and I rented a condo in Gulf Shores where I had recently vacationed with my family. I fell in love with the seafood stands there and decided I needed to go back ASAP.
I spent a few days prepping a cooler full of things that go well with fresh soft-shell crabs and gulf shrimp and loaded the car with cooking equipment. For three days, we drank from sunup to sundown while I fried soft shell crabs for breakfast sandos and [eggs Benedict], and shrimp with fresh pasta for dinner. When we left, that place had to smell like a Captain D's due to the amount of fried seafood and lack of ventilation.
What's your favorite place to grab a drink and what do you order? My favorite non-booze spot is Espresso Yourself on Devonshire for either an Americano or cold brew with coffee cubes – depending on the weather or time of day. I don't drink much these days, but if I'm in the mood, I'll head to Planter's House where I can choose from a wide variety of bourbon.
What ingredients do you think everyone should keep at home and why? A wedge of good Parmesan cheese, Maille Dijon mustard and Cholula hot sauce. Good Parmesan can make any salad or pasta better and bring umami and flavor to a range of foods. I like to grate fresh Parmesan, black pepper and lemon zest [onto] microwave popcorn to improve something simple with little effort.
Good Dijon elevates a simple sandwich and holds the emulsification for dressings and aïolis. Maille is simply the best and you can find it in just about every grocery store.
As far as hot sauce [goes], Cholula is the most versatile. It's perfect for tacos, fried chicken and even peanut butter and crackers when you're super stoned, super poor or when you don't have money because you spent it all.
What's your most controversial food or drink opinion? Beef tenderloin sucks. For real. It's always the most boring dish on a menu next to the chicken dish oftentimes. Unless you're spending a ridiculous amount for a filet in a restaurant setting, chances are you're not getting the best quality. The filet you're ordering is gonna lack intramuscular fat and flavor; any piece of beef can be tender if you cook it properly, so I never understood the draw.
Learning butchering opened my eyes to how much I was missing out on, and I want to share what I've learned with others. Next time you're in the mood for a steak, stay home and cook. Go visit the folks at Bolyard's. Ask them about lesser-known cuts like the Denver steak, the flat iron, toro steaks or my personal favorite – the highly underrated bavette steak.
Full Thyme Farms, instagram.com