Central West End mainstay Juniper is in its last week of service before chef-owner John Perkins closes the doors to make way for a new concept in the same space: Sunday Best by Juniper, which will open in late July. The new restaurant will intertwine the most beloved elements from Juniper with new details and a fresh atmosphere. It's a tip of the hat to what fans of the restaurant first fell in love with and keep coming back for: Perkins's classic Southern fare.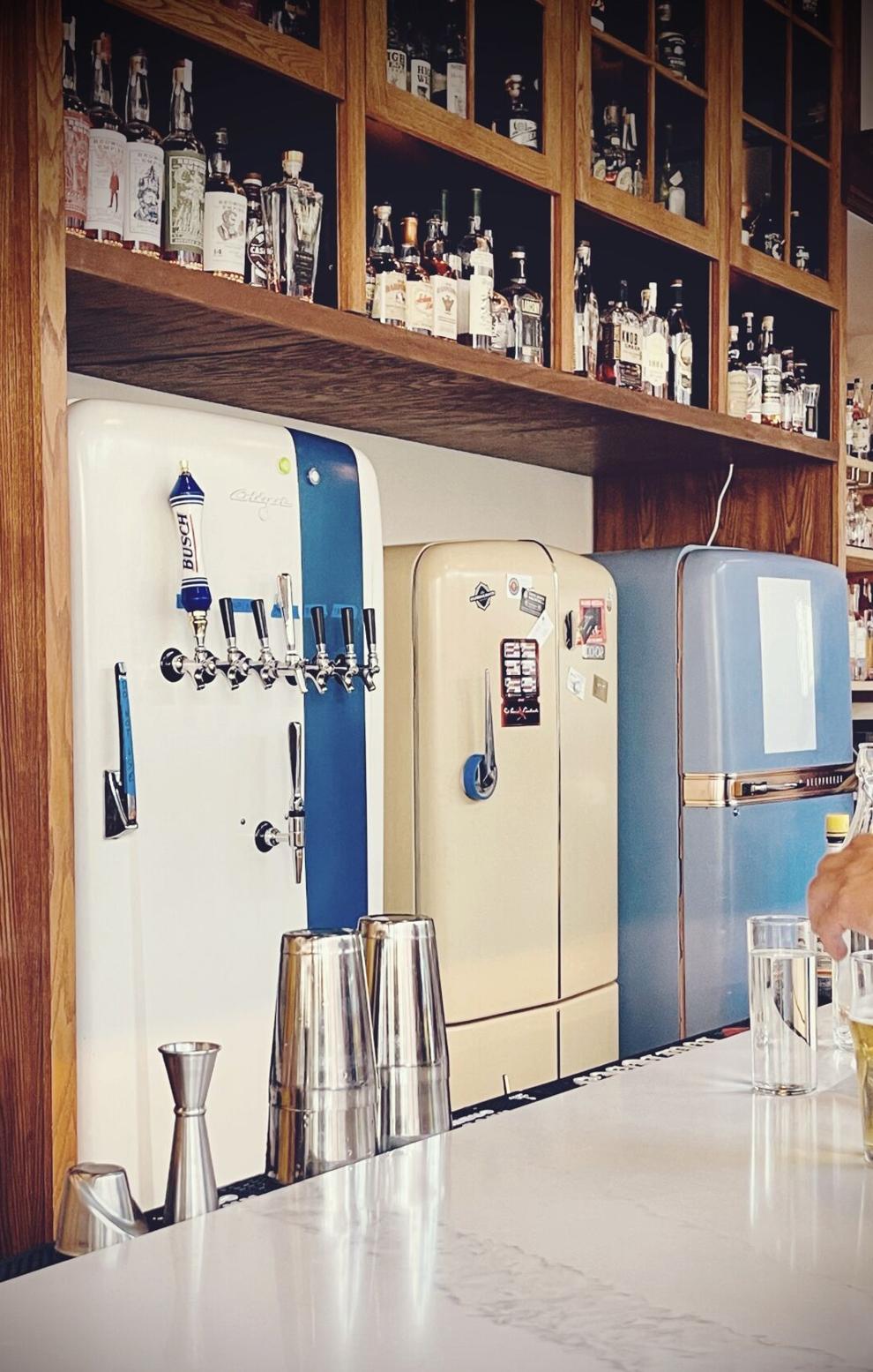 Perhaps one of the most remarkable features of Juniper is Perkins' ability to identify talent and develop it in his kitchen. To send Juniper out on a high note, we sat down with a few of the chefs who consider their time at the restaurant fundamental to where they are in their own careers.
Ryan McDonald of Farm Spirit helped open the doors on Juniper in 2013; Matt Duffin of Full Thyme Farms came in around the same time, washing dishes during the soft opening; Jeff Friesen of Boss Taco spent two years as chef in the early days; and Daniel Poss took a turn as chef in the celebrated kitchen in recent years. Although each of them have gone on to launch their own careers in different ways, a singular thread runs through the group: the time they spent at Juniper was foundational to who they are today.
A few of these chefs may be making an appearance at Juniper – today through the end of the week – to do what they do best: cook. Here, they share what their time at Juniper and with Perkins has meant to them. 
Ryan McDonald, Farm Spirit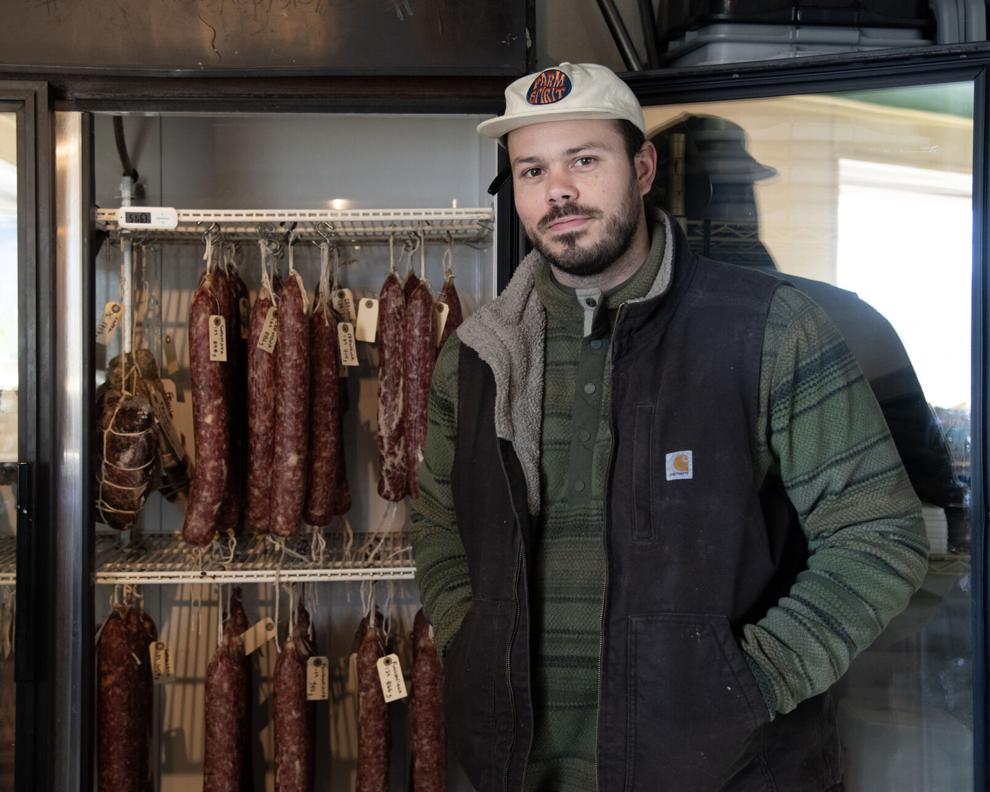 With Farm Spirit, chef-owner Ryan McDonald has found his own rhythm, cooking what he wants, changing things up and branching out in all directions. From pantry staples to dishes at farmers markets and festivals, McDonald's doing it with intention by building every aspect of the business on a foundation of sustainability.
Juniper was my first real chef job … and I took it very seriously. I was young and up for the challenge. When we started, we were super focused on regional Southern cuisine, and it was just as much about the story as it was the food and hospitality. Our team was dedicated and fiercely loyal to the cause.  It was really cool of John to trust me as a young guy to run his first real restaurant, and I'm forever grateful. I met my wife Ashley at Juniper on top of it being my chef debut, so obviously [my time there was] a huge stepping stone for me.
John was always a cool customer. He wasn't a traditional restaurant person, and I admire that about him. He was always willing to take the big risks, and I believe that to be a huge part of his success. He is kind, intelligent and was a breath of fresh air compared to many other restaurateurs I'd worked for. I wish him and his family the best in the ever-evolving business they run. Sunday Best is sure to be a hit!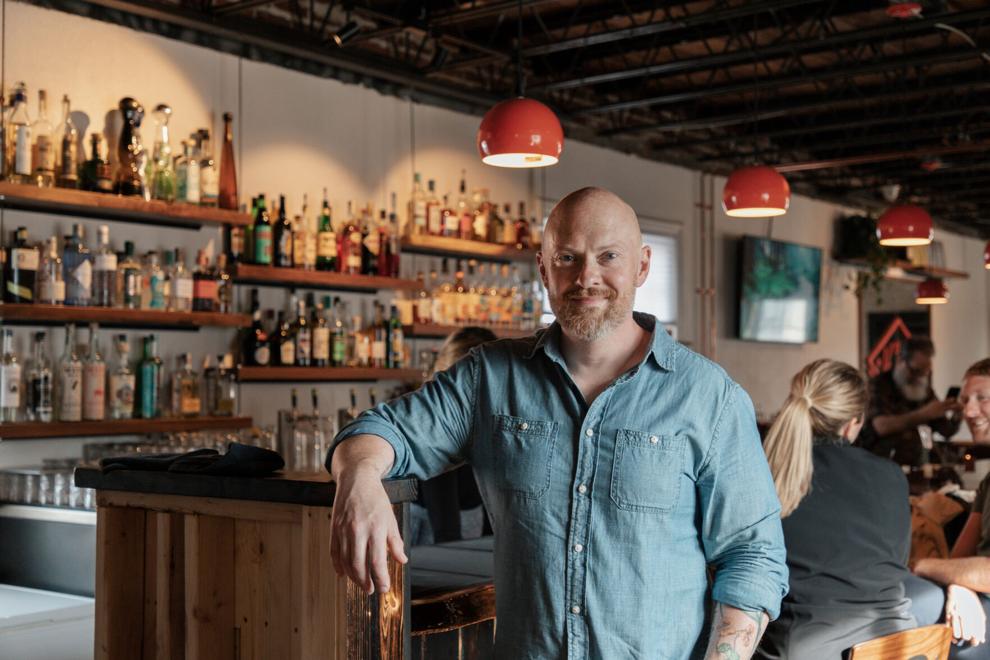 Jeff Friesen's pop-up, Boss Taco STL, has gone from a once-weekly Taco Tuesday pop-up to a full five-day-a-week residency at The Vandy. 
John was the first culinary connection I made when I came back to St. Louis from New York City. I remember reading about Entre Underground in a local magazine and sending him an email expressing my very high interest in being a part. Helping with Entre Underground and working with John back then was one of the most fun times I've ever had cooking; such fond memories.
Several years later, that bond with John brought me to the chef position at Juniper. I loved the restaurant before I worked there and was so excited to climb aboard. Through the two years I was chef there, I was able to express myself creatively in a safe place and work with so many fun, talented and funny people. Although there were, of course, ups and downs, I look back fondly on my time working with and for John. I'm proud to have been a part of something so special and I look forward to what comes next.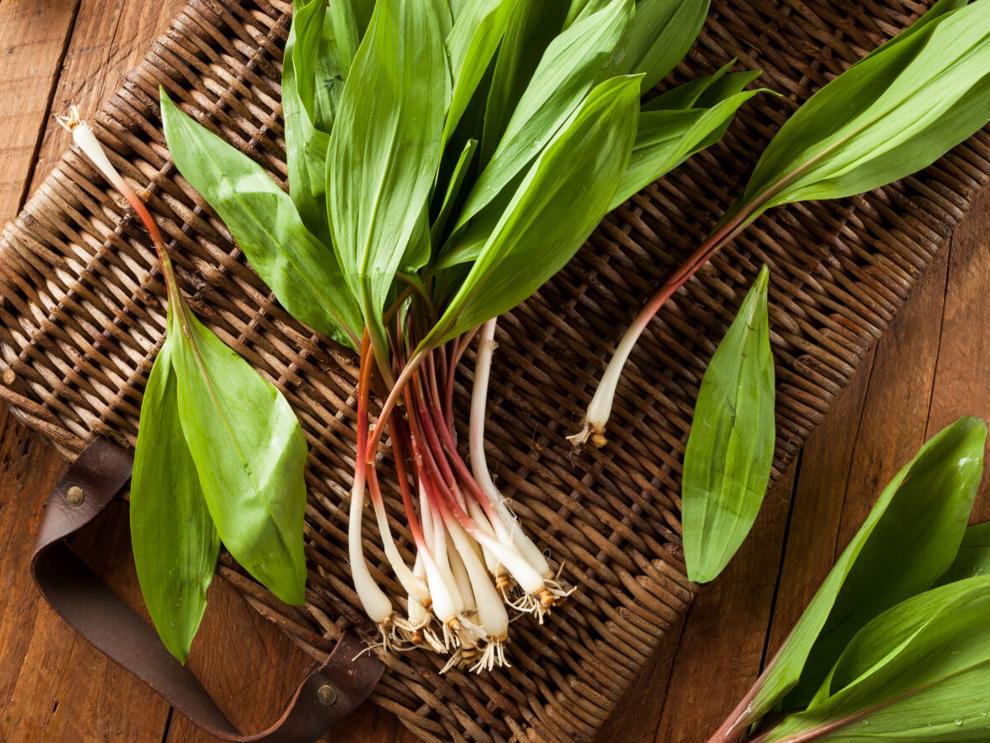 The ramps are running, their slender green tops giving way to violet-hued stems and white bulbs, all of which you can use to great effect if you know what you're doing. Let these experts (and big ramp fans) show you how to work with them.
My time at Juniper felt like home away from home. The team, both front of house and back, had the same vibe as my first restaurant I ever worked in, Flyte in Nashville (RIP.) [My time at Flyte] is still today a very nostalgic time for me, so to have that same feeling 15 years later in a different city and restaurant was pretty cool.
John is also the first person I've worked for that spoke the same language when it came to Southern food. John and I quickly became more than just employee and employer: Our faith-based conversations and discussions about fatherhood definitely laid a solid foundation of a lifelong friendship. I've missed my time there and will definitely miss Juniper not being a fixture of St. Louis anymore. 
Matt Duffin, Full Thyme Farms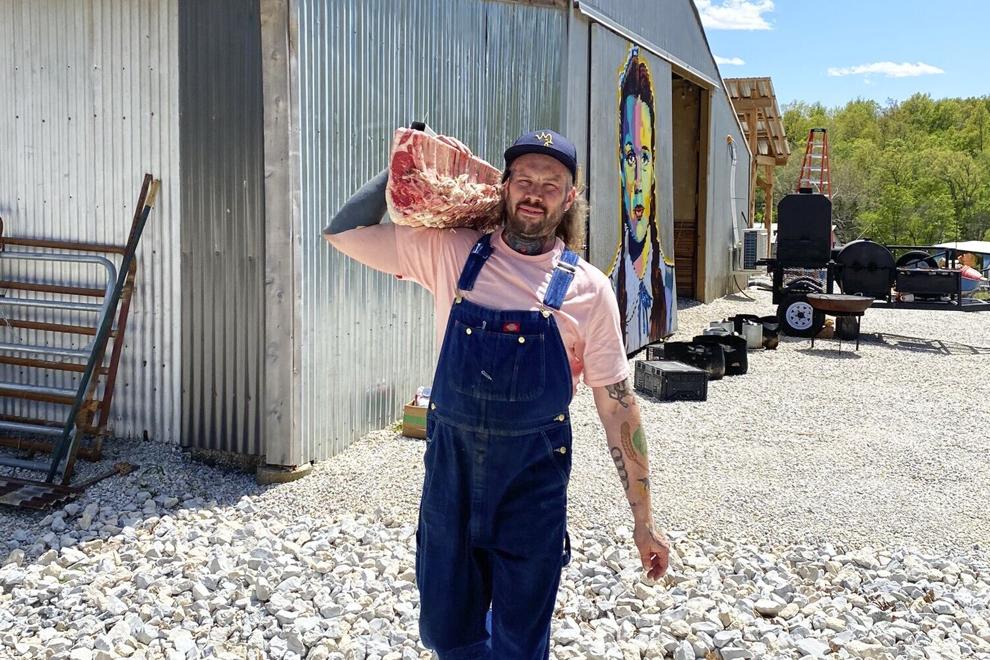 Here, Duffin describes his approach to farming, the joys of a certain brand of mustard and why you should branch out when it comes to cuts of meat.
John's always been an inspiring figure in the food scene. When I landed back in STL back in 2011-12, John was just getting going with the clandestine chef thing. I loved the idea of running dinner service in unconventional locations that weren't official and were completely secretive. That still has an impact on what I'm doing today. Juniper has always been a special place in my mind as I watched it from its inception next door at West End Grill and Pub. I quickly made friends with John Perkins and Ryan McDonald; I even washed dishes on the soft opening. I was a young chef then and just learning to really run kitchens. Juniper was always that: a place where mostly younger chefs got a chance to run a kitchen while expanding their knowledge of Southern cuisine.
I'll always associate Juniper with that part of my career, and as I feel my career is commencing into its next phase, so is John and Juniper. Sunday Best is just that – it's the best things about Juniper boiled down and concentrated on what works. I'm still directly linked to my Juniper ties at Farm Spirit with Ryan [McDonald], and the spirit of what Juniper was built around is still alive in what we're doing out at Such and Such [Farm] with the Homie Hospitality dinner series. I hope for the best for John and Sunday Best in the future. 
Juniper, 4101 Laclede Ave., Central West End, St. Louis, Missouri, 314-329-7696, junipereats.com