New York City and St. Louis are hundreds of miles apart, but soon that gap will become a little smaller. Little Fox will host Jacob Siwak, chef-owner of Forsythia – a popular Italian restaurant in New York – for a series of special dinners this month.
The collaboration between Siwak and Little Fox owners Mowgli and Craig Rivard happened organically. Siwak grew up in St. Louis and was visiting his family when he decided to dine at the restaurant. "I was just really impressed by the food. I was really impressed by the way that they run their kitchen," Siwak says. "I've been wanting to cook in St. Louis for a long, long time … It's my home." He reached out to the Rivards, and the partnership was born.
On March 13, the restaurant will host a prix-fixe dinner where Craig and Jacob will work together to create a unique menu and dining experience that blends their two styles. On the March 14 and 15, Siwak will add a few of his signature pasta dishes to Little Fox's standard menu and prepare them in-house.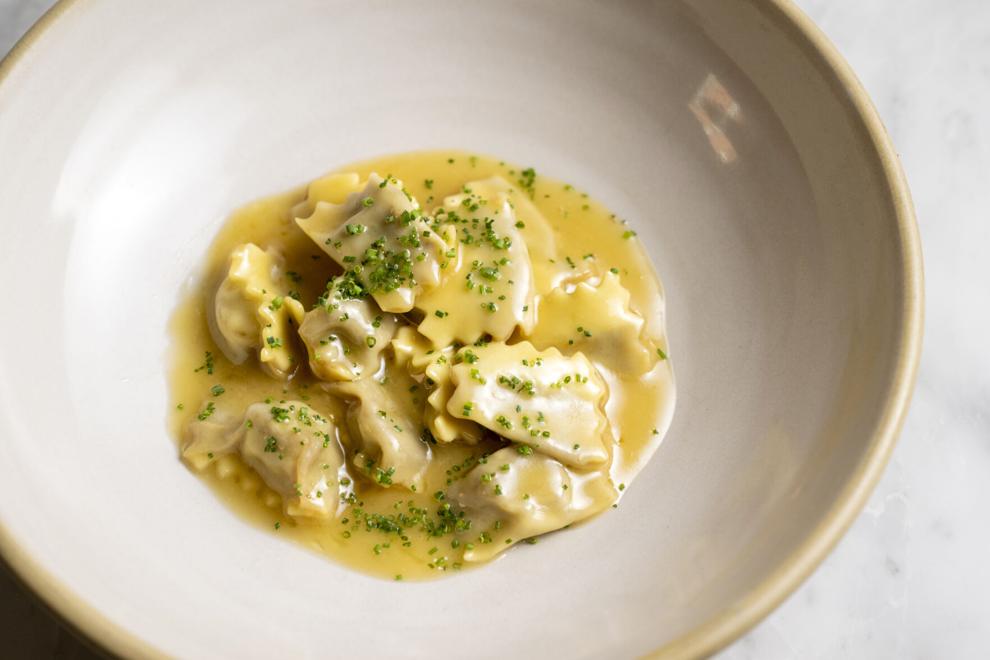 Siwak lived and worked in restaurants in Rome and Bologna and takes pride in bringing traditional Italian food to the states. If there's one dish guests can expect on the menu, it's Siwak's handmade fresh pasta. Forsythia's signature dish, agnolotti di coda alla vaccinara, will definitely make an appearance. Made with short ribs that are braised overnight with scratchmade duck and chicken stock, it's a dish that Siwak says is a must-try. "It's a full two-day process for what looks like on the plate a relatively simple dish, but it tastes very complex. The response to it was so over-the-top positive immediately that it's just the one thing on our menu that has not left."
Siwak is excited to blend his style with Craig's. "If you look at Little Fox's mantra, it's really not dissimilar from what the mantra of Italian cooking is, which is just simple food done well," Siwak says. Mowgli also sees the partnership as a beautiful blend. "[Forsythia] has a very similar natural wine program to what we do. So we're gonna have some fun pairings there," she says. "[Siwak] has a really down-to-earth personality, like Craig, so I think they should have a lot of fun together."
The event is both a showcase of what the St. Louis restaurant scene has to offer, and a homecoming of sorts for Siwak. "I'm excited to bring our pasta to St. Louis and excited to cook with Craig and work with Mowgli. Having a chance to do this in a city I'm very familiar with makes me happy."
Guests can purchase tickets to the prix-fixe dinner here.
Little Fox, 2800 Shenandoah Ave., St. Louis, Missouri, 314-553-9456, littlefoxstl.com