What began as the O'Fallon Farmers Market 15 years ago – with just eight vendors – has blossomed into the Lake St. Louis Farmers and Artists Market, with over 120 vendors. According to president Matthew Kern, "our core values have remained consistent throughout our growth, maintaining the highest standard in quality products and proudly providing a 'producer only' market." Rain or shine, producers, farmers and community members come together every Saturday from April to October at The Meadows Shopping Center. Visit to purchase fresh veggies, enjoy live music or help get your kids excited about where their food comes from. Check out our curated guide to the Lake St. Louis market below. 
Produce
Baalman's Produce specializes in tomatoes, producing over 40 different heirloom varieties. It also offers peaches, peppers, zucchini, eggplant and more. 
Early Bird Farm is the stand to stop at for fresh, seasonal produce, including lettuce, spinach, tomatoes, cucumbers, watermelon and sweet corn.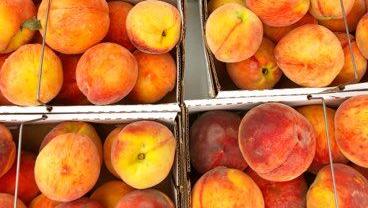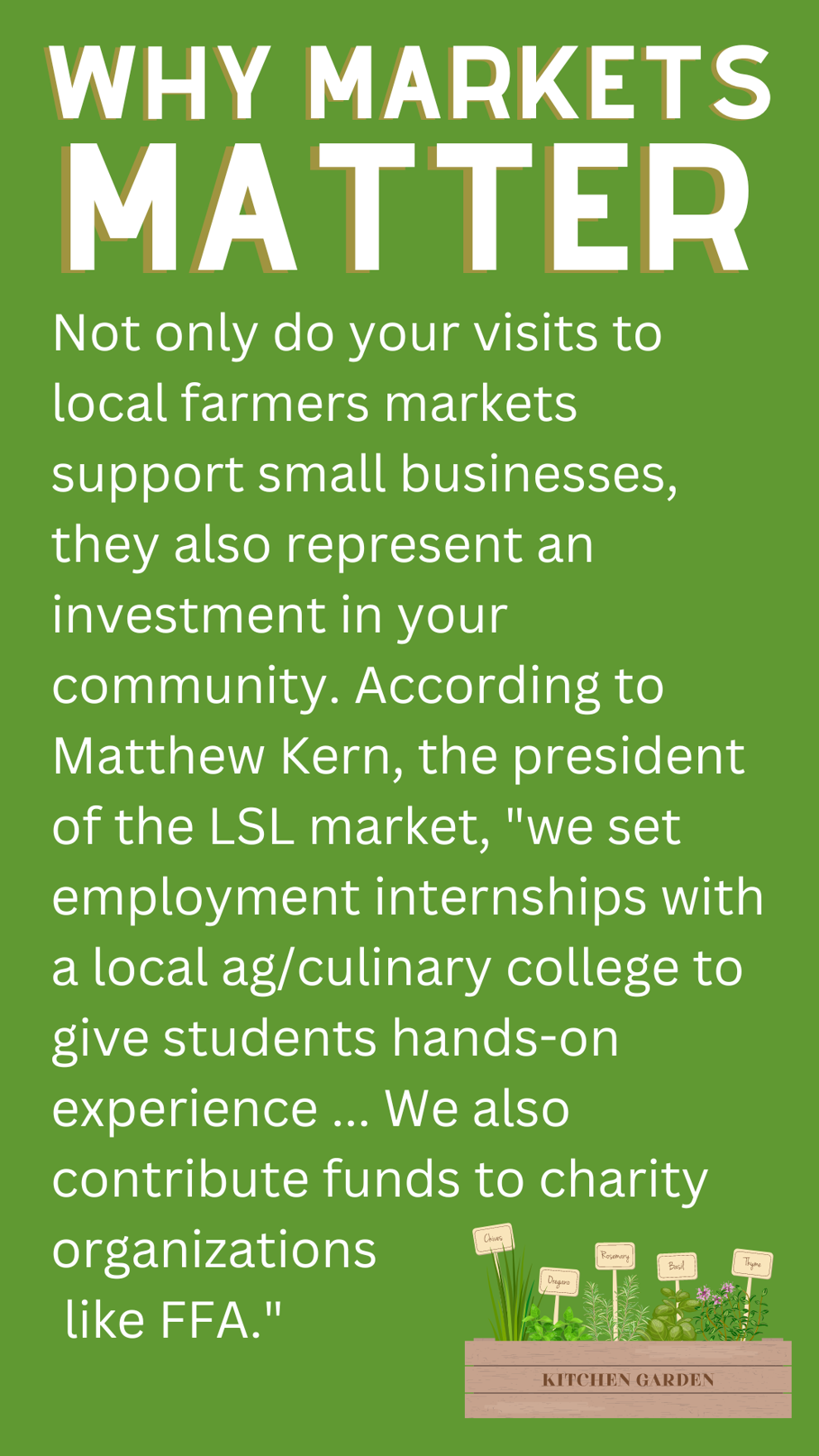 Based in Calhoun County, Golden Nugget grows peaches, plums and apples, plus zucchini, squash and pumpkins. 
Mushrooms Naturally is your local resource for all things fungi. Its helpful staff will answer questions and help you select the best mushrooms for your recipes. 
Stone River Farms sells at markets and supplies local restaurants. At this stand, you'll find tomatoes, green beans, peppers, melons and more. 
If you're looking to up your greens intake, head to Triple M Acres. This business sells salad greens, micro greens, lettuce, kale, spinach and more. 
In operation since 2007, Winslow's Farm sustainably grows vegetables, greens, tomatoes and berries. 
Meat 
Brats of the World – from the folks at Alpacas of Troy – uses fresh ingredients to make internationally inspired sausages. 
Colbert Creek Farms started in 2020. It raises 100 percent grass-fed sheep and pasture-raised heritage breed hogs. Other offerings include Cornish cross chickens and free-range eggs.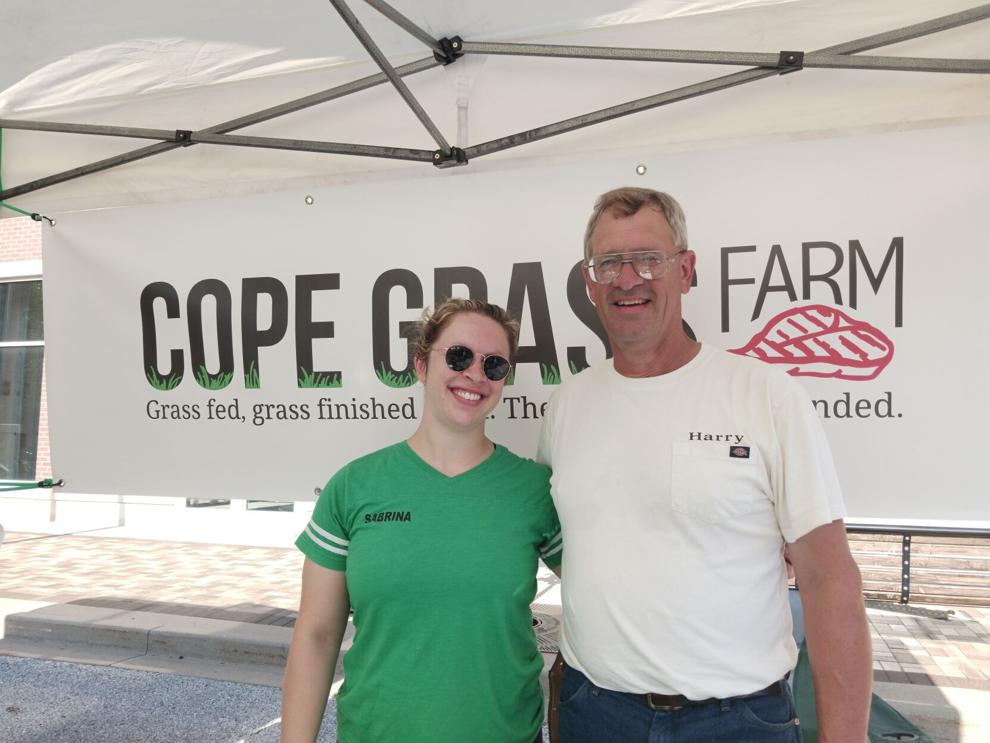 Cope Grass Farm prides itself on maintaining the health of the soil and implementing sustainable practices. Pick up grass-fed beef and lamb, plus pasture-raised duck, turkey and chicken. 
If you're looking for high-quality beef, head to JE Beef at the market. Owner James L. Ellis has been raising cattle for over 20 years and offers a variety of cuts. 
Karr Family Farms is a fourth-generation farm based in Monroe City, Missouri. Pick up grass-fed lamb and beef, plus pasture-raised whole chickens. 
New Hartford Farm Co. takes humanely raised meat seriously. Its cattle are given locally grown, non-GMO grain. 
Stull Farm raises pork without antibiotics, with a focus on improving the soil health of its land.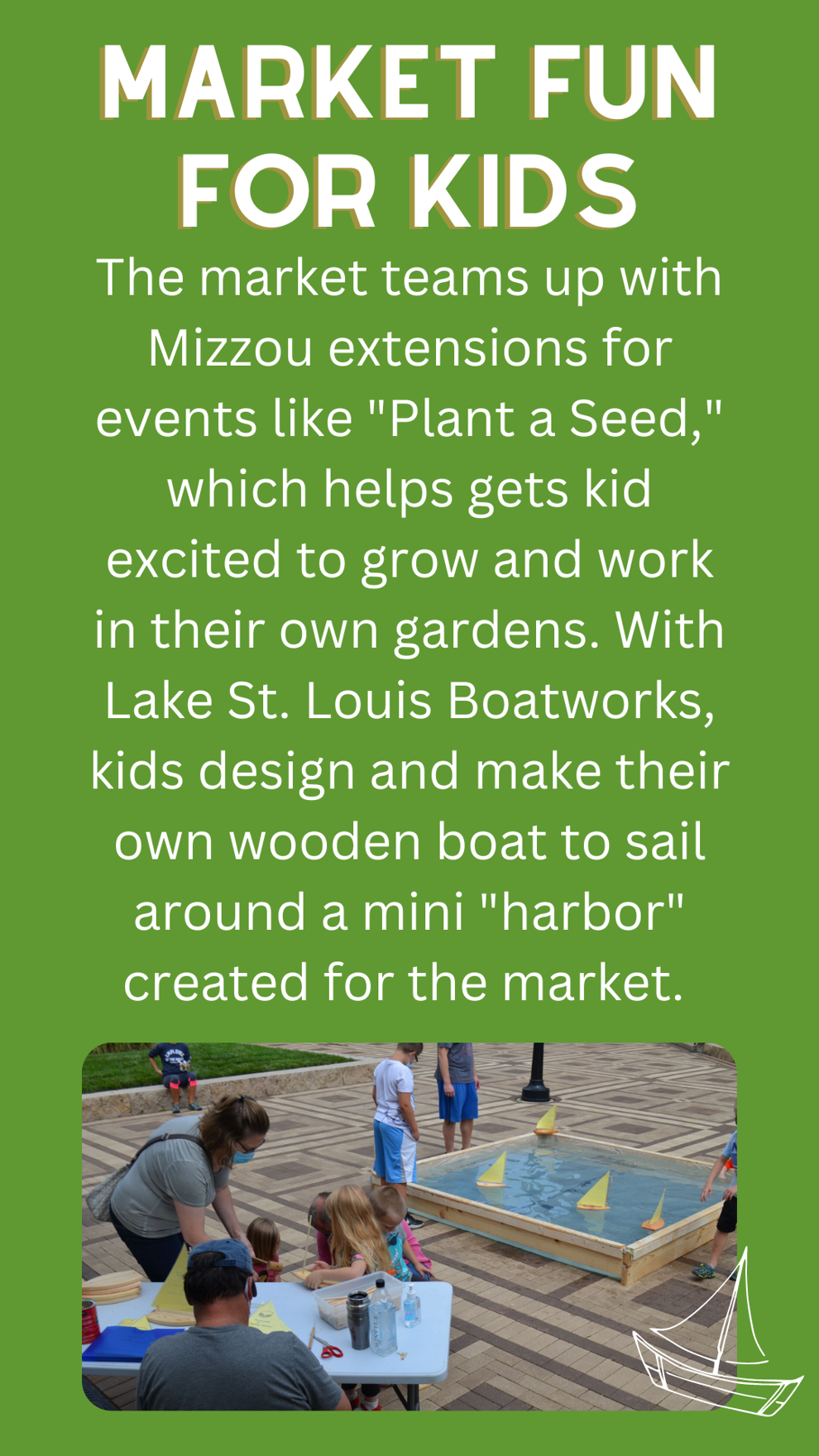 Sugar Creek Piedmontese began in 2010 – Piedmontese is a type of beef that is tender, but leaner than cuts like prime or wagyu. It also offers lamb, pork and eggs. 
Salger's Ostrich Products is on a mission to help people cook with ostrich, a quality protein. It offers a variety of cuts, including ground, steaks, filets and wings. 
Honey
Buzy Beezs: raw honey, creamed honey and handmade soaps and balms. 
Eolia Hills Bee Farm: honey, creamed honey, honey comb and creams and lotions. 
EZ Bee Harvest: honey, chapstick and lotion, plus some produce. 
Flowers and Plants
Alla's Greenhouse Flowers: succulent arrangements, planters and perennials. 
Fleur-de-lis Flowers: cut flowers, wreaths and arrangements.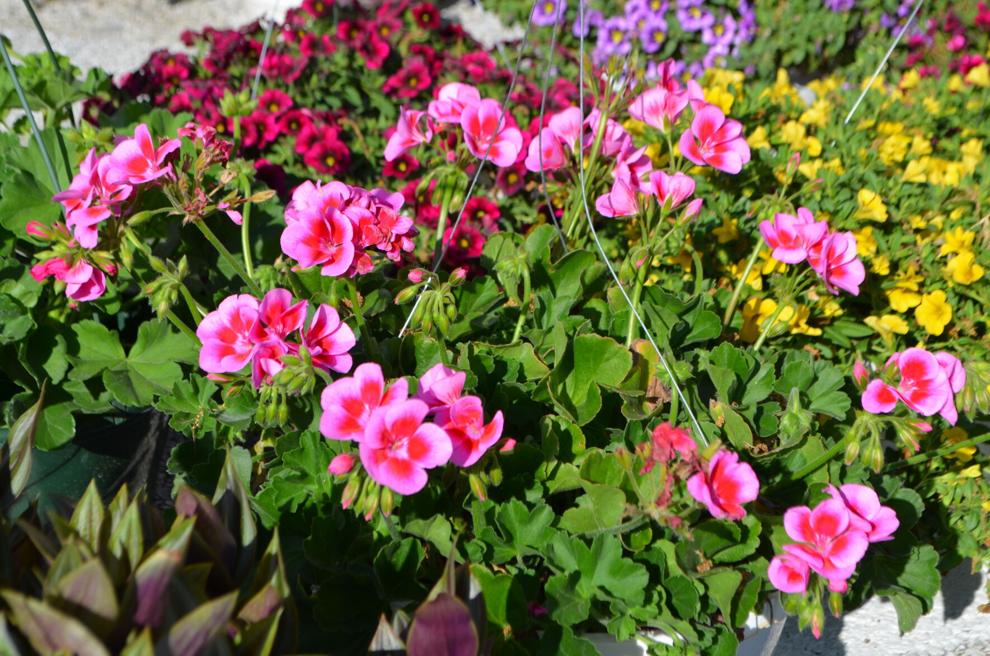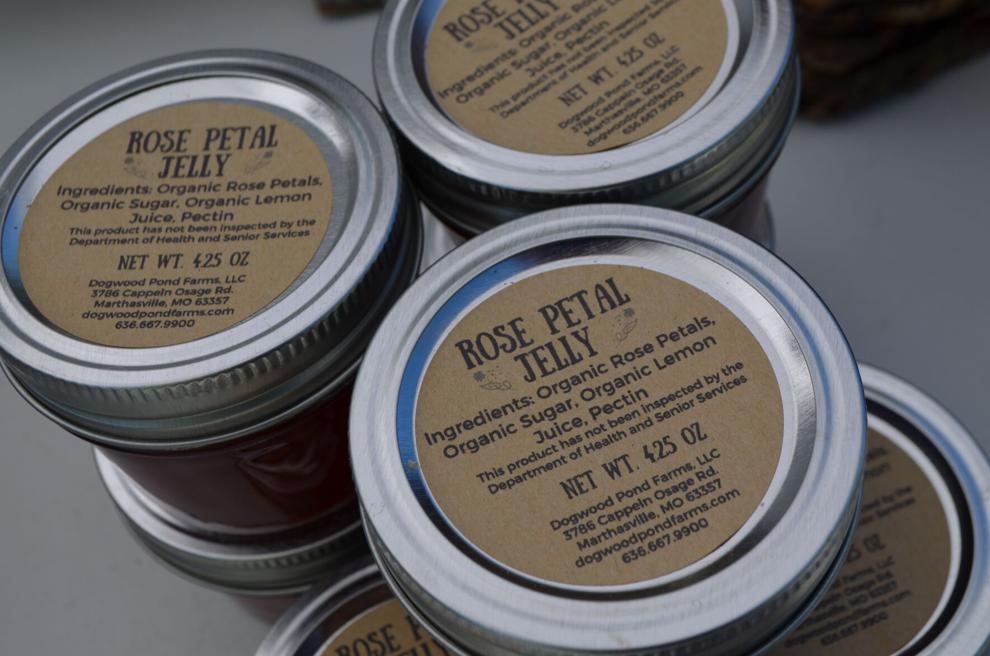 Grown by Love and Co.: floral arrangements. 
Heap Acres: create your own bouquet. 
Pike 43 Flower Co.: mums. 
Value Added Products 
Each week, Emily Evans of Emily's Macarons offers six different flavors of handmade French macarons. Mix and match flavors to create a terrific gift. 
Hot Dan Peppers: seasonings and hot sauces. 
Ice Cream For Bears is a St. Louis brand that works with Clayton's Honeymoon Chocolates to make ice cream sweetened only with raw honey. 
Louise's Granola Company was founded by siblings who wanted to share their mom's seriously good granola recipe with the world. 
Oliver Jams & Preserves: jams, jellies, preserves and marmalades made with seasonal ingredients. 
Matthew Ziegler founded ToastFace to share his expertly crafted sourdough bread with local customers. He uses organic, stone-ground flour from local producer Janie's Mill for the ultimate loaf. 
Coffee, Hot Food and Food Trucks 
The Fold Street Crepes: European-style street crepes with a rotating menu of toppings. 
Enjoy the Journey is entering its second season at the LSL market. Get your morning jolt here by ordering a latte, cold brew or tea.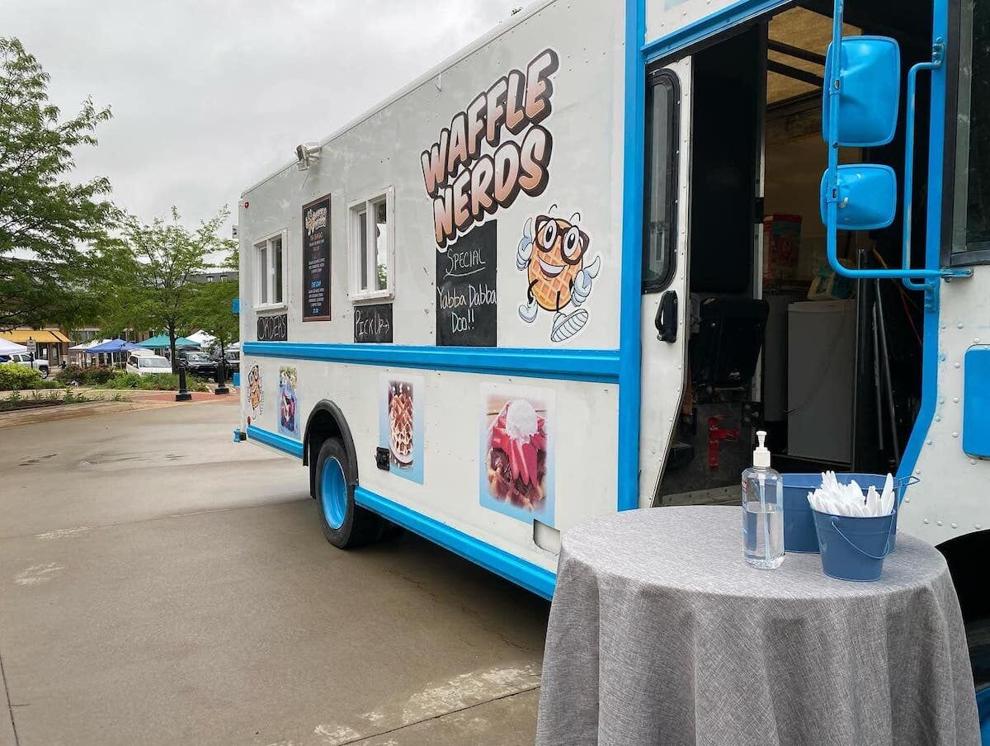 Hygge: overnight oats, protein balls, chia seed pudding and freshly pressed juices. 
Show Me Donuts: freshly made mini doughnuts. 
StirUp Espresso Coffee Cafe uses single origin beans to craft your morning cup of joe. You'll also find cold brew on tap. 
Waffle Nerds calls itself "the best waffles you've ever ate!" It crafts Belgian Liege-style waffles, made with tiny sugar pearls that caramelize when cooked for a delightful crispy, crunchy waffle. 
Crafts, Jewelry, Candles and More
Elk Meadow Designs crafts family trees from copper and then pairs them with small photo frames to create a unique way to display your family history.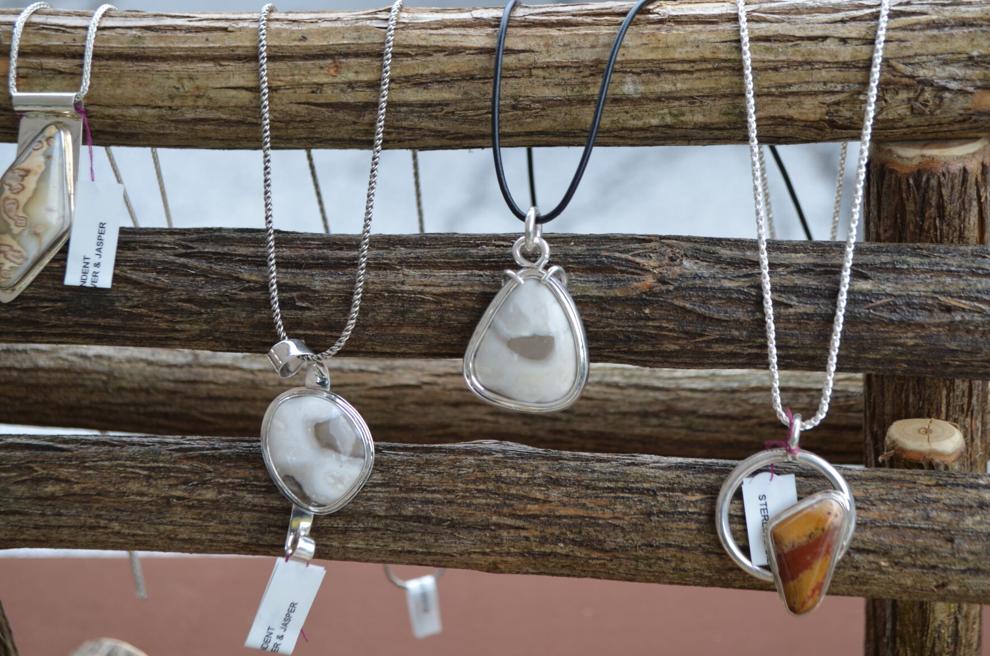 I Like Your Necklace: charm bracelets, earrings, enamel pieces and more. 
Inspired Inks by Madeline: stationary products, artwork, journals and cards. 
Natural Charm General Store sells all-natural lotion, salves, candles, body butter, soaps and more. 
Surefire Pottery: handmade pottery, customized garden gnomes and serving trays. 
Lake St. Louis Farmers and Artists Market, Meadow Circle Dr. (inside The Meadows Shopping Center), Lake St. Louis, Missouri, 636-352-6716, lakestlouisfarmersandartistsmarket.com