Kirkwood's downtown business district is always bustling with activity, thanks to the many shops and restaurants that line the streets and the tight-knit community the area is known for. At no time is this spirit more evident than on Saturday mornings, when the beloved Kirkwood Farmers' Market brings out people from across Kirkwood and St. Louis looking to experience a family-friendly atmosphere.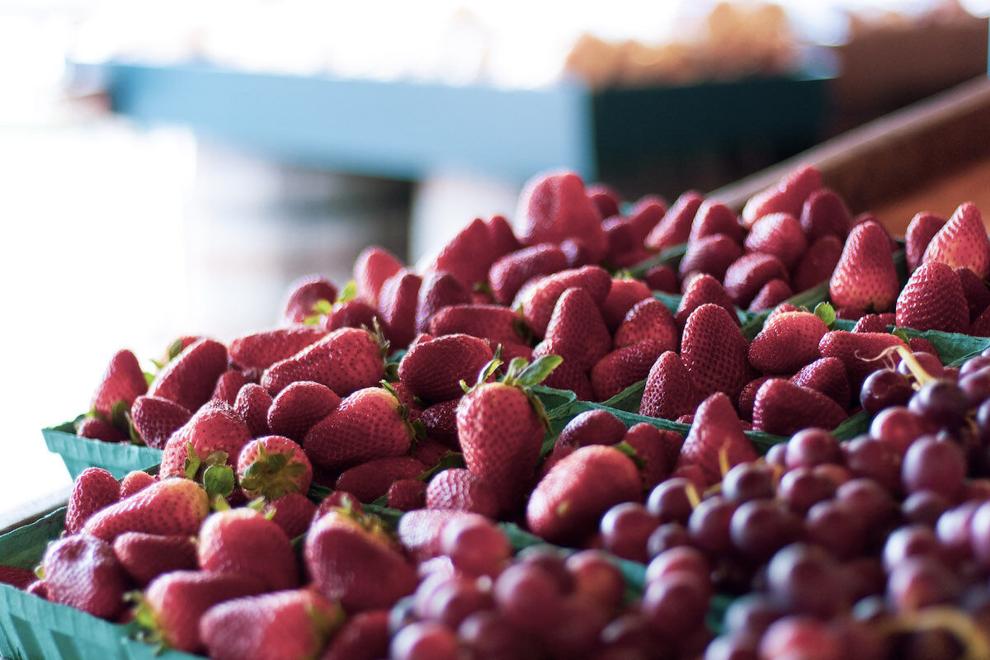 Founded in 1976 by the City of Kirkwood as a bicentennial project, the market is home to Saturday morning vendors as well as The Summit All Seasons Market. The Summit is open from 9 a.m. to 6 p.m. on weekdays, 8 a.m. to 5 p.m. on Saturdays and 10 a.m. to 5 p.m. on Sundays.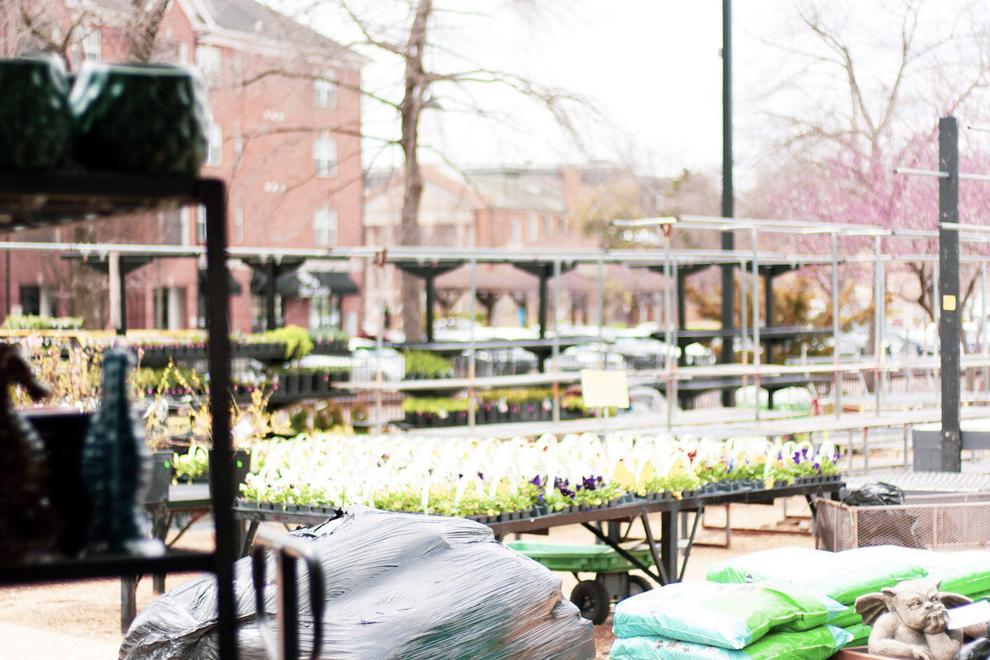 "Our market is a little different from others in the area," Kori Thompson says. She serves as market master and event coordinator for downtown Kirkwood's special business district. "We have local vendors and producers on Saturday mornings from 8 a.m. to 1 p.m. and we have a large vendor, The Summit, which is open seven days a week."
The Summit is an integral part of the Kirkwood Farmers' Market campus. Because it's open through all four seasons, customers can buy Christmas trees in wintertime and plants, pots, garden tools and soil in springtime. Established as a produce stand in 1978 by Carol Mitchell, The Summit is now operated by her children, Dan Mitchell and Kris Clark. Even the third generation is getting involved – Carol's grandson, Zach Clark, helps out as well.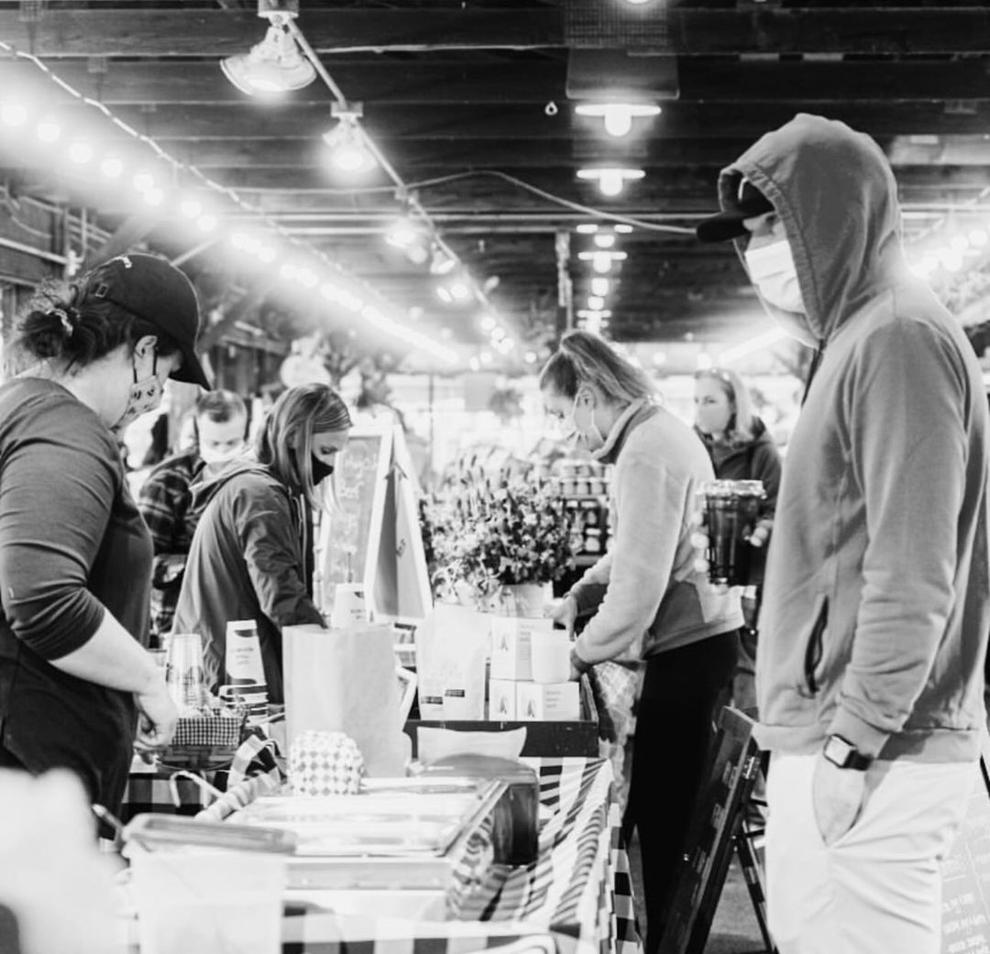 The market has become a what Thompson calls a "cornerstone" of the community, as well as a catalyst for growth.
One example of the market's role as a business incubator is Honey Bee's Biscuits + Good Eats, owned by local favorites Mike and Meredith Shadwick, who live minutes from the market. The husband-and-wife baking duo began as a market vendor and popular food truck and now operate a brick-and-mortar nearby in Kirkwood. Even though their new location is a within walking distance, the Shadwicks still set up a stand at the market.
"Market Saturdays are our favorite," Mike and Meredith say. "It's where we started and grew our business, and met our first customers and friends in the food industry. The return of the markets is exciting because we get to see all the new and returning vendors and reconnect with our friends and customers we haven't seen all winter."
Their advice to anyone new to the market? "Come hungry and ready to plan your next cooking or gardening adventure at home. There are lots of delicious food options and great local produce and other products available at The Summit." And in warm weather, there are sno-cones from Tropical Moose, also owned by the Shadwicks.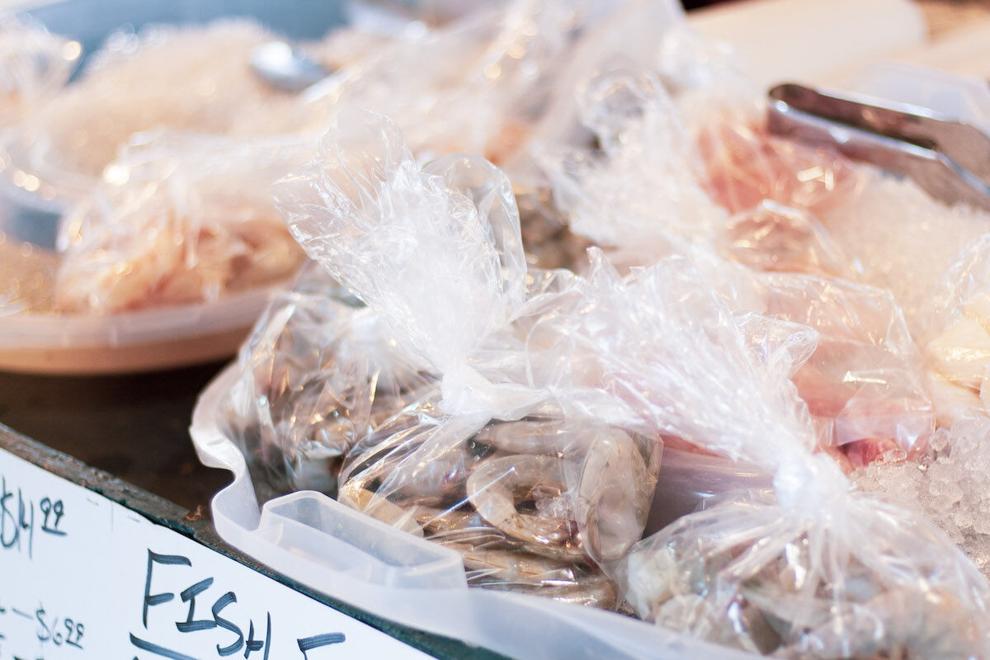 The array of food vendors is as diverse as it is delicious. "We have boba tea, hot chocolate and coffee to go with [our] waffles, biscuits and gravy, donuts, beignets and tamales," Thompson says.
One new vendor she's excited about is Foristell Farms Seafood. The business has fresh fish on ice, and also sells homemade gumbo with okra and baby scallops to eat at the market or take home. The new vendor is a perfect fit among the mainstays, who all exemplify the upbeat, community-driven nature of Kirkwood and its market. 
Vendors
On the Wind Organic Blueberries
The Summit All Seasons Market
Poultry, Meat, Seafood, Eggs & Cheese
The Summit All Seasons Market 
Prepared Products and Hot Food Vendors 
Honey Bee's Biscuits + Good Eats
Mr. J's BBQ (on Thursdays only) 
The Summit All Seasons Market
Tropical Moose Shaved Ice 
Cut Flowers & Bedding Plants 
The Summit All Seasons Market
Kirkwood Farmers' Market is open Monday to Friday from 9 a.m. to 6 p.m., Saturday from 8 a.m. to 5 p.m. and Sunday from 10 a.m. to 5 p.m. 
Kirkwood Farmers' Market and The Summit, 150 E. Argonne Drive, Kirkwood, Missouri, downtownkirkwood.com/farmers-market, thesummitkirkwood.com