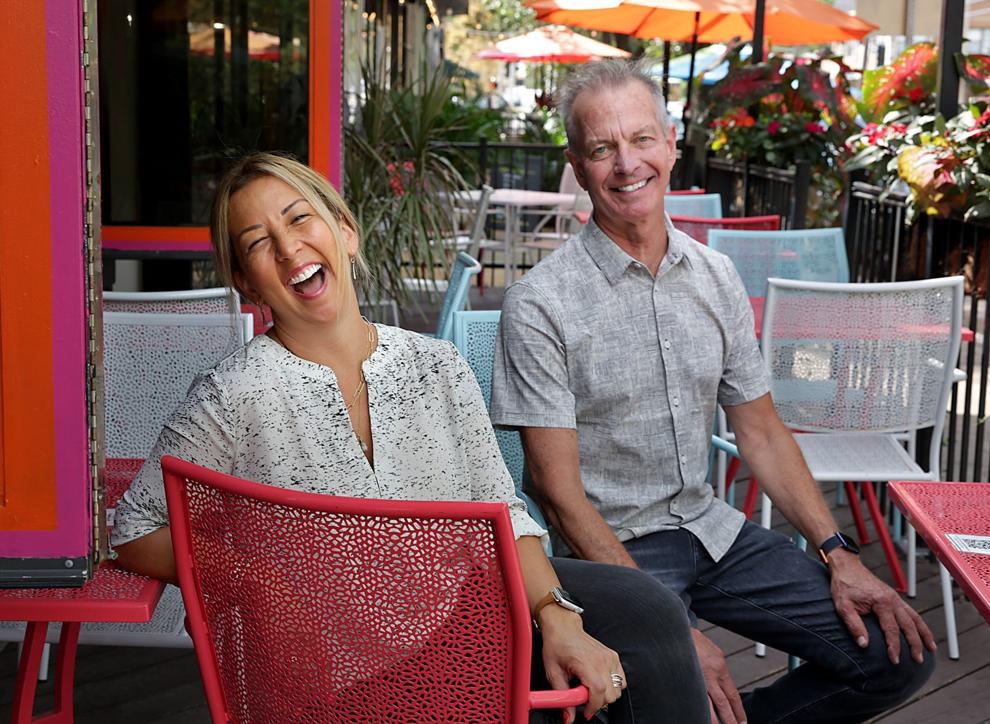 Station No. 3 is the third restaurant from married business partners Natasha Kwan and Rick Roloff, who operate the plant-based Frida's and its Mexican-focused sibling Diego's in University City. Kwan describes Station No. 3 as a "flexitarian gastropub."
The term flexitarian, Kwan explains, describes someone whose diet is mostly, but not exclusively, plant-based. They might also eat beef or chicken or dairy.
"I think more and more people that kind of live that lifestyle, rather than (saying), 'Oh, I'm vegan,' rather than saying they're something, they'll say they're flexitarian so they don't get any slack," she says.
So in addition to a vegan burger, a "brisket" sandwich featuring housemade jackfruit seitan and flatbreads with cashew "cheese," Station No. 3 also serves a smoked-turkey sandwich and its Mean Ass Turkey Burger.
Kwan is especially excited for the fried food at Station No. 3 — she has never really fried food in her restaurants until recently; "I am mesmerized by it," she says — which includes such throwback comfort items as vegan mozzarella sticks and potato skins.
Where 1956 Utah Street • More info 314-925-8883; station3stl.com • Hours Dinner Tuesday-Saturday, lunch Thursday-Saturday (closed Sunday-Monday)
Bonito Bar, projected opening: summer
Meanwhile, Kwan and Roloff have temporarily closed Frida's storefront while they convert the former alterations shop between that restaurant and Diego's into the new Bonito Bar.
Bonito Bar will function as both Frida's bar and its own entity. Kwan says she and her husband are still determining whether Bonito Bar will have a separate menu, but it marks a shift for Frida's from a plant-based menu to a flexitarian selection, including seafood.
Kwan has been eating seafood for about 15 years, she says, "and I noticed, just talking to customers, like, you know, almost all of our customers are pescatarian or flexitarian."
While Frida's dining room at 622 North and South Road is closed, the restaurant's lunch menu is available Tuesday-Saturday at Diego's at 630 North and South.