There are farm-to-table restaurants, and then there's actually dining on the farm. Enjoy hyper-seasonal, local ingredients in scenic, pastoral environments at these three farms. Each spot regularly offers specialized dining experiences perfect for a romantic date night or as part of a weekend getaway.
Baetje Farms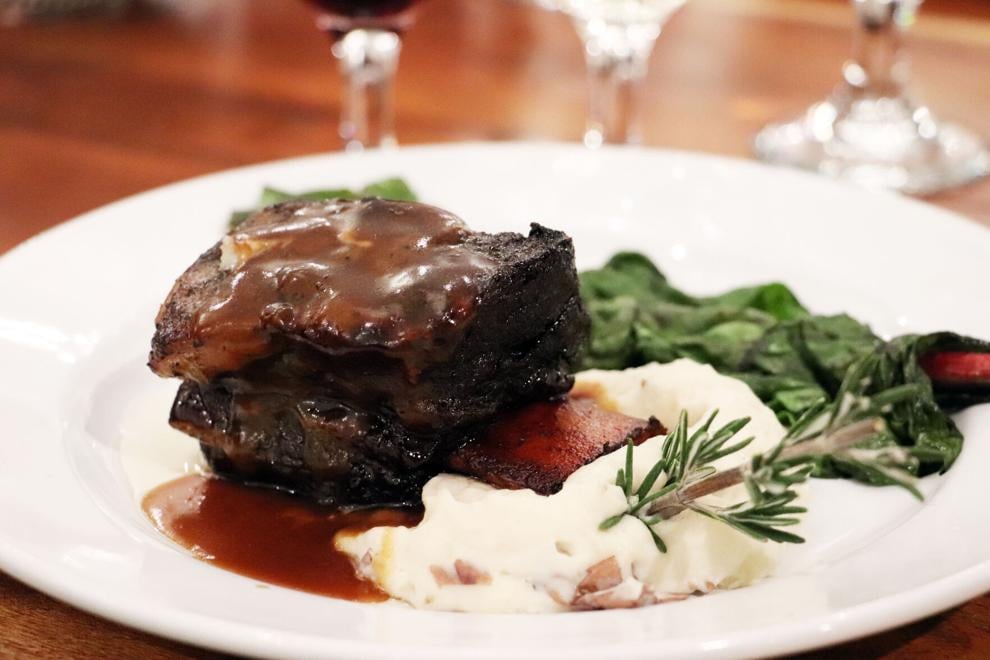 Baetje Farms is well-known for its award-winning goat cheese. Located in Bloomsdale, Missouri, a short drive from St. Louis, it hosts dinners and brunches featuring its many cheeses at its rustic chic wedding venue, The Artisan. Past events have included a five-course meal with Italian wine pairings, brunch with bottomless Mimosas and a Valentine's dinner. Get to the farm early to walk the grounds and say hello to the goats before events.
Baetje Farms, 8932 Jackson School Road, Bloomsdale, Missouri, 573-483-9021, baetjefarms.com
Claverach Farm
This farm in Eureka, Missouri, grows a variety of fruits and vegetables, plus grapes for its natural wine. For its farm dinners, Claverach uses its produce alongside locally produced meat and dairy to craft five-course meals. It aims to source everything within 60 miles of the farm. Past menus have included dishes like confit chicken thigh with celeriac Yukon Gold gratin and spring green soup with preserved lemon crème fraîche. Guests will enjoy their meal in a 120-year-old renovated barn brimming with country charm.
Claverach Farm, 570 S. Lewis Road, Eureka, Missouri, claverachfarm.com
Millsap Farms
If you're looking for a farm dining experience that's a little more casual, head to Millsap Farms. On Thursday nights from May to October, it serves handmade, wood-fired pizzas. The farm uses its seasonal, organic produce along with local meats and cheeses to create one-of-a-kind pizzas. Bring the kids along for a fun experience that helps them learn about where their food comes from. The events also feature live music from various local singers and bands.
Millsap Farms, 6593 Emu Ln., Springfield, Missouri, 417-839-0847, millsapfarms.com