City Foundry STL will soon welcome Expat BBQ – a new concept from acclaimed St. Louis chef and restaurateur Gerard Craft. The multi-story restaurant will serve internationally inspired barbecue in a casual environment. 
Craft was inspired by barbecue's universal appeal and potential to bring people together. "Barbecue is ubiquitious around the world, found in every country and culture, and the menu celebrates the flavors that someone would experience when traveling abroad," Craft said in a press release. In addition to classic brisket and St. Louis-style ribs, the menu will find inspiration in the flavors of Brazil, Thailand, Africa, Australia and more. Vegetarians will find plenty to enjoy too. "We want this to a fun and inclusive concept that has plenty of options for plant-based eaters too, so there will be a strong focus on vegetables as well," he said.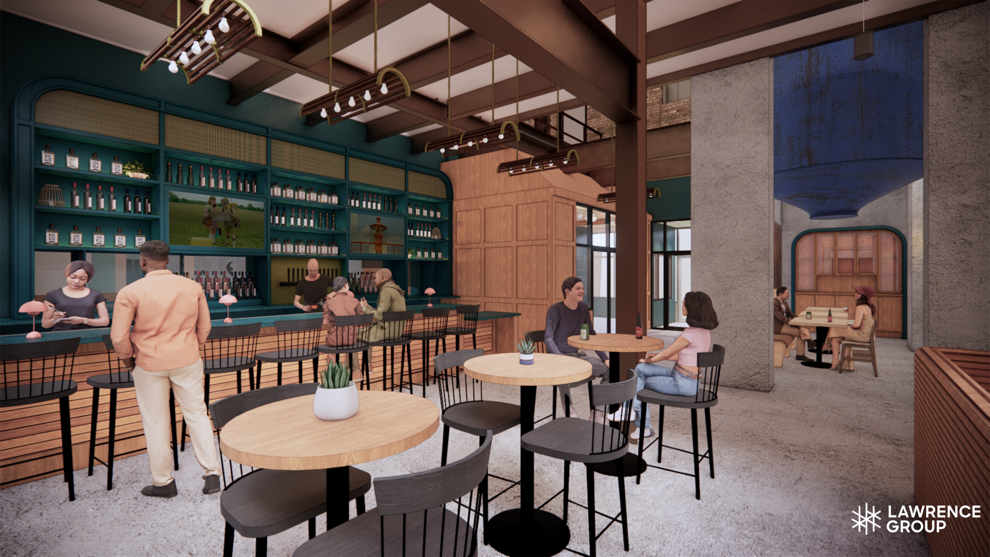 Expat BBQ, which will be located just east of City Foundry STL's food hall, will fill a 16,000-square-foot space. Guests can choose to visit the full-service dining room on the ground floor, or go more casual and order via kiosks and apps on the second floor. The space will also include a bar, patio, private event space and stage for live music. Sam Nawrocki, a St. Louis native with experience at southern restaurants, was a natural pick to lead the team as chef de cuisine. 
Gerard Craft's Niche Food Group has already made a mark at City Foundry STL with two other concepts – Kitchen Bar and Fordo's Killer Pizza – so choosing it as the home for Expat BBQ is a continuation of an already strong partnership. "Their team has been an integral part of our success, and we're excited to continue to partner together to bring new and unique food and beverage experiences to St. Louis at City Foundry STL," Will Smith, president of New + Found, City Foundry STL's development group, said in a press release. 
"We're excited to give guests another reason to join us to enjoy a meal and support other local and new-to-St. Louis businesses along the way," Craft said. 
Expat BBQ is scheduled to open this fall. For updates, visit expatstl.com or follow Niche Food Group on Instagram.