Feast Editorial Staff

It's less than a week out from Mother's Day, and many of us are still thinking through what to get mom. Look no further than this list, which has a little something for whatever you feel like doing this year. Whether it's breakfast or brunch, a decadent pile of bakes, beautiful blooms or bonbons, we have you covered.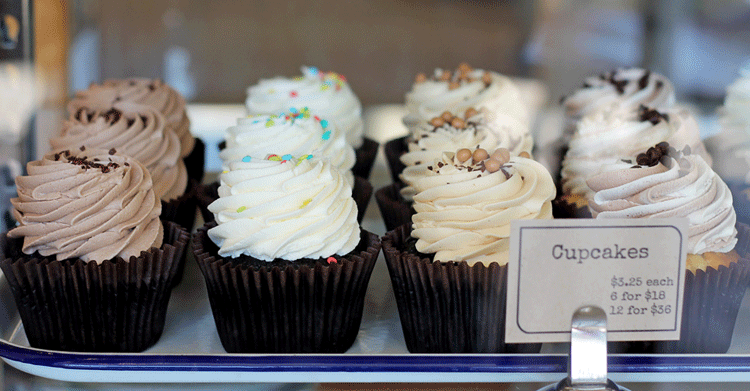 Breakfast, Brunch & Bakes
Across the Board 314 Mother's Day Board
Any of Across the Board 314's charcuterie boards would make a lovely gift, but its limited edition Mother's Day board is piled high with an assortment of her favorite goodies. The 12-inch compostable board comes complete with brie and jam, aged white cheddar, an assortment of charcuterie, vegetables and fruits, olives, pickles and nuts, topped off with your choice of standard or NA bubbly. Boards are available for pickup or delivery; visit the website for more information and to place your order. 
The Cakery's Layer Cakes or Buttercream Boards
If your mom is a classic, head to The Cakery's website, where you can preorder from a selection of treats that would thrill any mom. Choose the 8-inch round layer cake in French vanilla or chocolate if you're having a gathering, or treat mom to a set of a dozen tender sugar cookies decorated like pastel roses. For something a little more whimsical, grab the decorated cookie cake or buttercream board, comprised of a 6-inch pan of buttercream florals surrounded by two dozen chocolate chip and sugar cookies to dip. Preorder online for pickup at its website. 
Erin's Creations STL is baking up treats for preorder this Mother's Day. Selections include Mama's Treat Box, filled with an assortment of macarons, cakesickles, cookies, mini bundt cakes, brownies and gooey butter cake, or a 6-inch decorated cake in a decadent flavors like German chocolate, lemon blueberry and strawberry Champagne. Classics like tiramisu, cheesecake and pie are also available to order. For more information and to place your order, visit Erin's Creations STL's Instagram. 
Knead Bakehouse Mother's Day Treats and Gifts
Knead Bakehouse is known for its sourdough pastries and breads, and it's got some favorites available for Mother's Day this year. Choose from a sourdough lemon lavender layer cake, 4-pack of sourdough cinnamon rolls, metal recipe boxes, handmade ceramic mug or the "With Love, Sourdough" crate basket, filled with everything mom needs to bake at home. Order on its website for pickup on May 13. 
La Patisserie Mother's Day Party Kit 
La Patisserie has a select of Mother's Day party kits sure to please any mom who likes things a little bit extra. Choose from the Afternoon Tea Party kit, Mama's Treat Box, a set of flower cupcakes or decorated macarons or a "Dog Mom" decorated cookie. Visit La Patisserie's website to order.
La Pâtisserie Chouquette Tea to Go or Parisian Breakfast in Bed
La Pâtisserie Chouquette's afternoon tea is something everyone should experience at least once. This Mother's Day, La Pâtisserie Chouquette is offering Tea to Go, a beautifully boxed assortment of macarons, tea sandwiches, fruit, pastries and more for you to take with you to eat anywhere. If breakfast is more mom's style, whisk her away to Paris with the Parisian Breakfast in Bed, filled with pastries, fruit, seasonal loaf cake and six macarons. Preorder online at its website for pickup.
Pint Size Bakery Mother's Day Bakes preorder
Pint Size has an array of treats available for preorder, but head to the website soon: All Mother's Day orders must be in by Wednesday, May 10. Choose from the bakery's always whimsical creations, including raspberry brown butter or lemon passion fruit tarts, cookie cakes, hydrangea flower cake, breakfast pie or the Breakfast in Bed assortment of classic treats. To preorder or for more information, head to the website.
The Sweet Divine Treat or Brunch Assortments 
The Sweet Divine is a favorite for gorgeous vegan treats, and this Mother's Day, they've outdone themselves. Choose from intricately decorated options like the Bento Cake Box, which includes one cake and five cupcakes in a variety of flavors to mix and match; the Decorated Dozen box, which contains 12 cupcakes in chocolate and/or vanilla plus four macarons; an individual Bento Cake you can personalize with a decorated message; or the Brunch Box, filled with assorted pastries, quiche and fruit. Preorder to pick up Saturday, May 13 on its website.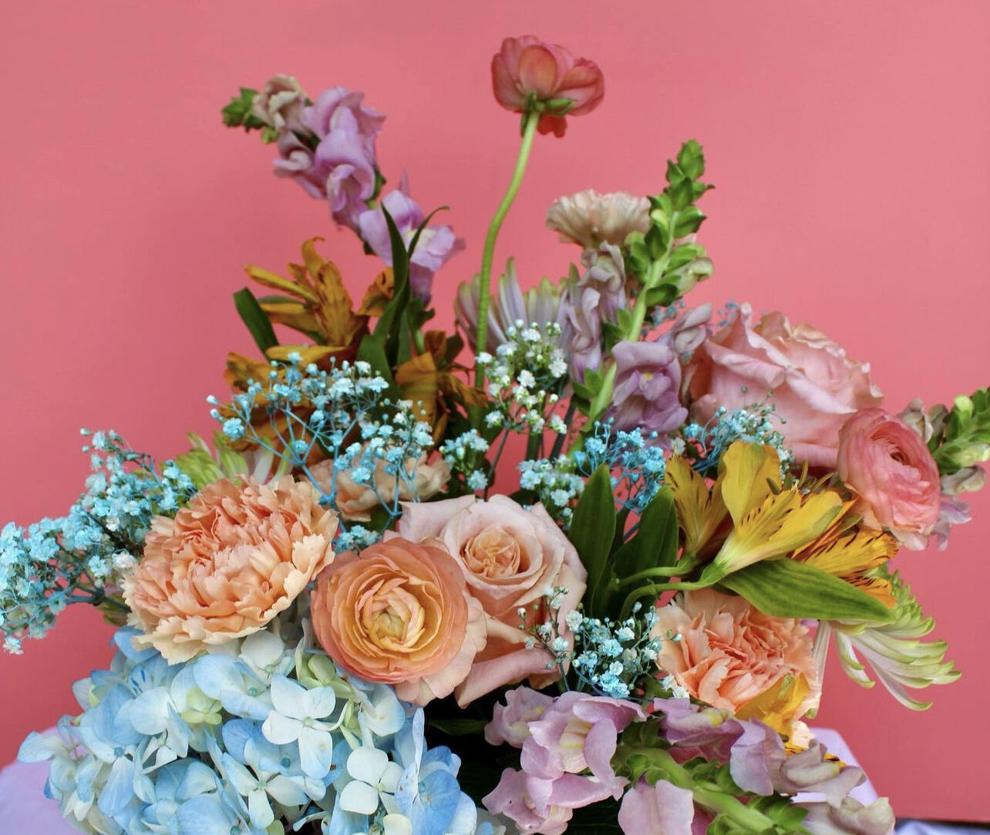 Fantastic Florals
Arranged by Andy's flower arrangements are perfect to for anything, from special days to everyday. Choose from one of many style and color themes on the website to give to mom this year, with a variety of sizes to pick from. But move fast: Order by Wednesday, May 10 to ensure your arrangement is ready for the big day. Order online or by messaging Arranged by Andy on its Instagram.
Rudy's Flower Truck Mother's Day Florals and Gifts
If you live in St. Louis, you've seen Rudy's vintage truck rolling around the neighborhoods that make up the city and county, filled to the brim with gorgeous florals, vases and macarons for sale. Owner Brandy Sarhage and team have assembled a variety of picks for Mother's Day, including a signature bouquet in three sizes, a Mums for Moms bouquet, candles and floral subscriptions to wow your mom all year long. Visit the website to order, but go quickly: Orders for Mother's Day bouquet deliveries end Monday, May 8.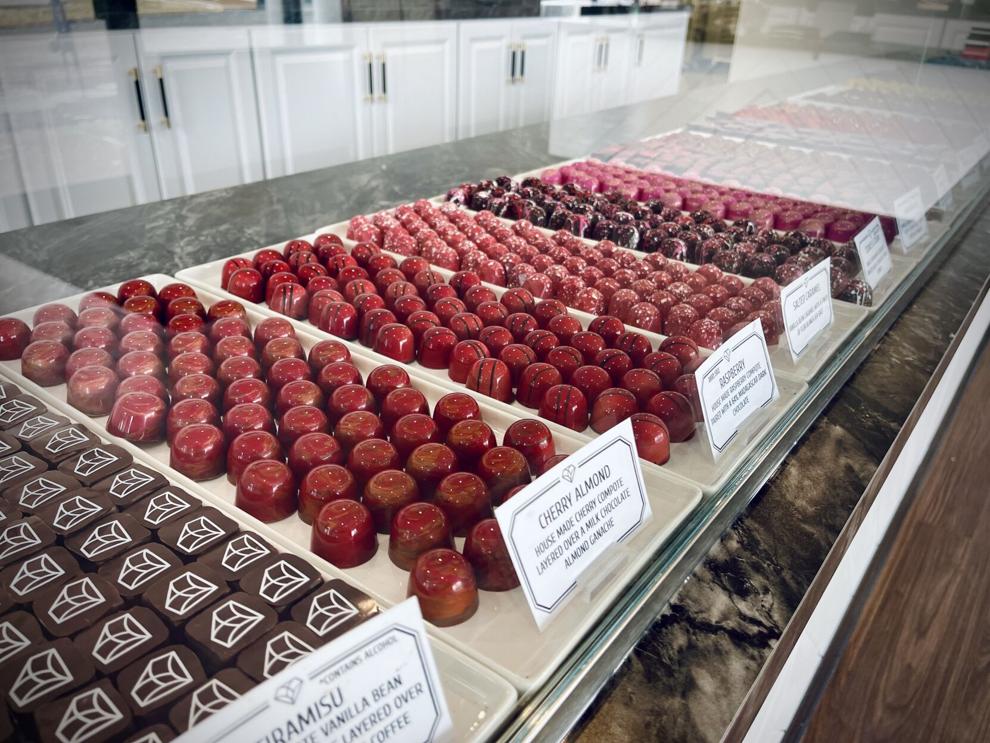 Captivating Confections
Bijoux Chocolates Mother's Day Sets
It's hard to choose from the rainbow of jeweled creations chocolatier Meggie Mobley has lining her shelves at both locations of Bijoux. This year, she's crafted a set of special fresh, fruity Mother's Day flavors anyone will love. Special editions sell out early, so order quickly: Choose from the 8-piece set, which includes two papaya passion fruit, strawberry rhubarb, blueberry lemon meringue and bergamot Earl Grey; or really go big with the 12-piece set, which includes everything from the 8-piece box along with two apricot pistachio and two pineapple avocado. Order online or buy in-store at both locations. 
Nomi's Chocolates x AO & Co. 
Nomi's Chocolates is a favorite anytime, and for Mother's Day, chocolatier Shimon Otsuka has boxed sets of chocolate bonbons available to preorder for pick up at AO & Co. Pickups are available from now until Mother's Day during  store hours; call or walk in to AO & Co. to pick up a box (or a few) for mom this year. 
The Cellar Shop at Winslow's Table Mother's Day Box
Tucked in the basement of Winslow's Table in University City is the Cellar Shop, with one of the most thoughtfully curated selections of local and regional goods in the area. The shop has a Mother's Day box of gifts filled with chocolate, a candle and other assorted treats you can order from its online shop, or visit the shop in person, where the staff will help you curate a set of your mom's favorites. Shop online at the website or visit the store.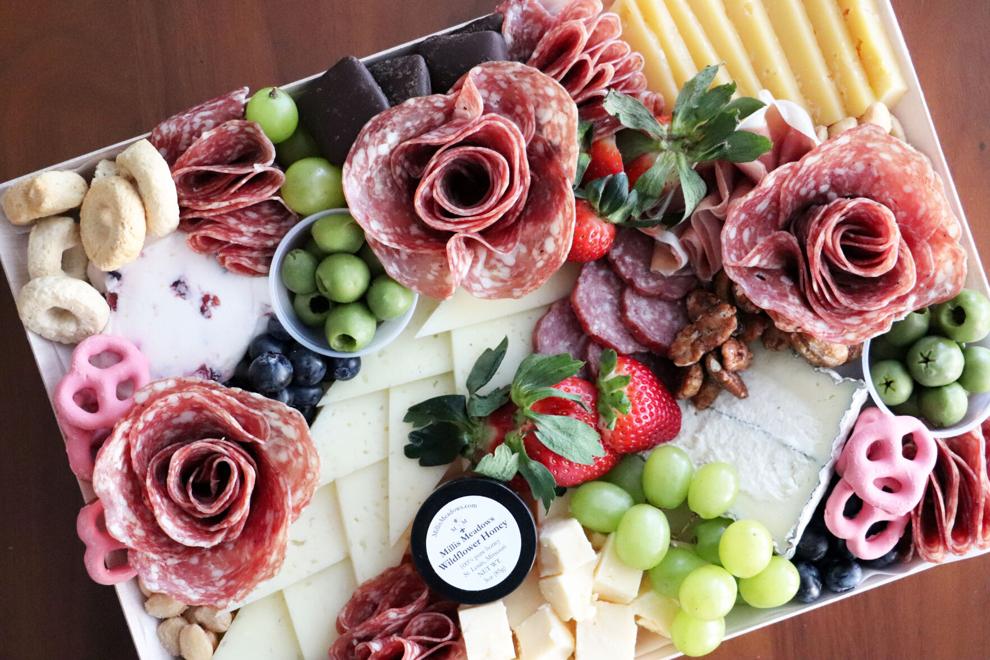 Workshops & Events
Clementine's Scoops & Blooms Event at Southampton
Ice cream for mom is a great gift, but add in peony bouquets in a waffle cone, and now it's a party. Take mom to Clementine's Macklind location in Southampton on Saturday, May 13 for its Scoops & Blooms event, where the Spokes & Spoons bicycle cart will be serving up florals while LaLa Links will be selling permanent jewelry in the party room beginning at 1 p.m. Sample the new spring flavors or grab your favorites to enjoy all weekend long. Event is from noon to 4 p.m; visit Clementine's Creamery on Instagram for event details. 
Charcu in the Lou Charcuterie, Bubbly & Flower Arranging Workshop
Charcu in the Lou is holding a mother's day Charcuterie, Bubbly & Flower Arranging workshop at RF Home on Thursday, May 11 from 6 to 8 p.m. Bring your mom and plan to be pampered by the duo, who will teach you how to create your own medium-sized charcuterie board, and then transition to the second half of the night, where you'll learn floral arranging tips, all will enjoying bites and bubbly as you learn. The best part? You can take your own charcuterie board and bouquet home with you. All supplies, food and drink are included in the cost of the ticket; find more information and tickets on its website. 
STL Cheeseboards x Amy's Cake Pops & Boozy Bites Cake Pop and Charcuterie Class
The charcuterie and cake pop classes Allison Schilling and Amy Gamlin hold at the latter's shop are always well-attended, with most selling out. Grab your mom, friend, sister or wife and head out to a special Mother's Day on Thursday, May 11 from 7 to 9:30 p.m. for an evening designed for fun. Schilling will walk you through the do's and don't of creating the perfect cheese board so you'll look like a pro at your next event, and Gamlin will teach you everything you need to know about creating the perfect cake pops, from start to finish. Visit Amy's Cake Pops & Boozy Bites' website to register.