From coffee shops to wine bars to Vietnamese eateries, the Central West End has it all. Check out our guide to find your new favorite lunch hangout or brunch spot.
Attached to Fairmont Apartments, Bar Italia is the perfect low-key spot for patio drinking in the sun or beneath string lights on a summer evening. Inside, it's just as pretty: There's even a cozy lofted dining area that looks down on the streets and businesses below. Keep it simple with bruschetta – ciabatta broiled with mushroom, zucchini, ricotta and mozzarella – or go all out with the grilled New Zealand lamb chops.
13 Maryland Plaza, St. Louis, Missouri, 314-361-7010, baritaliastl.com
The BBQ and Whiskey Saloon
Tucked on a lively corner facing Laclede and Euclid avenues, BBQ Saloon is easy to spot by the rows of bottled spirits lining its broad floor-to-ceiling windows. The menu has its own kicked-up style, with surprises like Greek yogurt coleslaw with blueberries, fries with made-to-order Mornay cheese sauce and, of course, various barbecued meats.
4900 Laclede Ave., St. Louis, Missouri, 314-833-6666, bbqwhiskeysaloon-stl.com
This fast-casual spot delivers on its "fresh, fast and craveable" motto with burrito-sized sushi rolls and poke bowls, plus an emphasis on treating vegetables with the respect they deserve. Likewise, the diverse menu features flavors from across the globe. For instance, the Seoul Delicious roll blends Korean-inspired grilled chicken, kimchi slaw, housemade pickles, carrot, Bibb lettuce and scallions.
9 S. Vandeventer Ave., St. Louis, Missouri, 314-391-5100, blkmkteats.com
This cozy wine bar is a great place to gather with friends or celebrate a special event. Its wine experts will guide you and help you discover something new. For bites, don't miss its bacon poutine. 
354 N. Boyle Ave., St. Louis, Missouri, instagram.com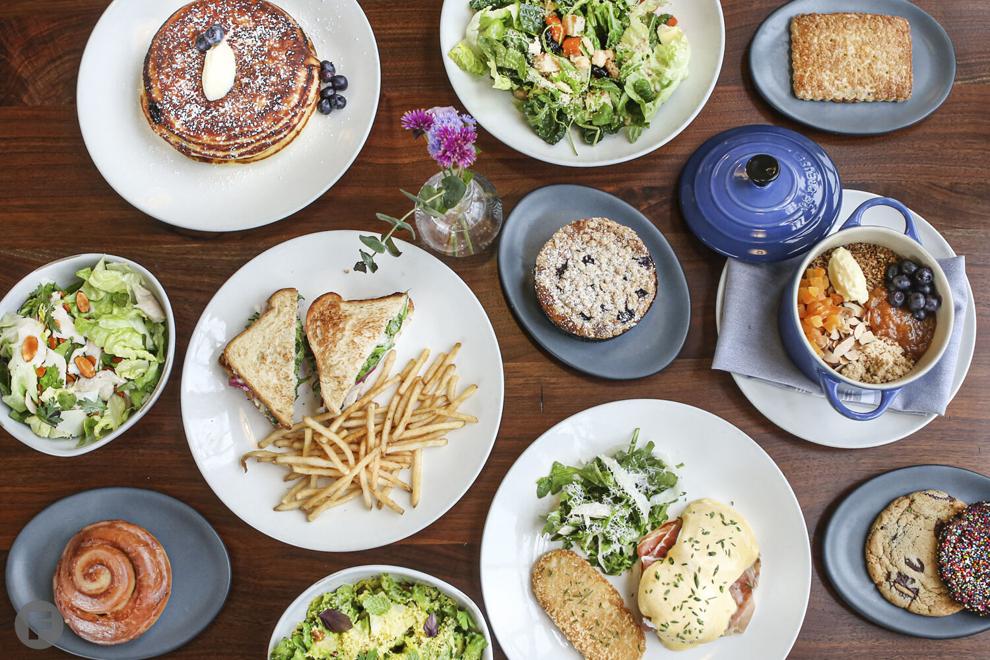 Located inside Bowood Farms – an urban garden center – Bowood by Niche is chef Gerard Craft's ode to farm-to-table eating. For breakfast, try the cacio e pepe eggs on sourdough with pecorino Romano. For a vegetarian-friendly dinner, order the roasted cauliflower entrée (white beans, crispy chickpeas, golden raisins, ras el hanout and fennel pesto). 
4605 Olive St., St. Louis, Missouri, 314-454-6868, bowoodbyniche.com
Another Gerard Craft creation, Brasserie by Niche takes its name from the elegant subset of French restaurants known for their white linen-dressed tables. But in true Craft style, you'll feel simultaneously classy and at home at Brasserie, which is open for brunch and dinner service. To start, order an amuse-bouche: Choose from cured olives with citrus and fennel, gougères and cervelle de canut, or cheese seasoned with fresh herbs.
4580 Laclede Ave., St. Louis, Missouri, 314-454-0600, brasseriebyniche.com
At Brennan's, the small plates and cocktail are posh, but approachable. Share an order of the pan-seared chicken dumplings with pea and mint purée, red pepper and ponzu – it's the restaurant's bestseller for a reason. Visit on Mondays to get special deals on its craft cocktail menu. 
316 N. Euclid Ave., St. Louis, Missouri, 314-497-4449, cometobrennans.com
If you haven't tried Peruvian food yet, you're in luck – chef Maritza Rios pulled out all the stops when she conceptualized Cocina Latina. The ceviche – with Mahi Mahi marinated in lime juice, Peruvian aji limo peppers, cilantro, garlic and red onions – is the best complement to warm weather. Visit on Sundays from 11:30 a.m. to 2:30 p.m. for a Latin American-style brunch. 
508 Euclid Ave., St. Louis, Missouri, 314-696-2294, cocinalatinastl.com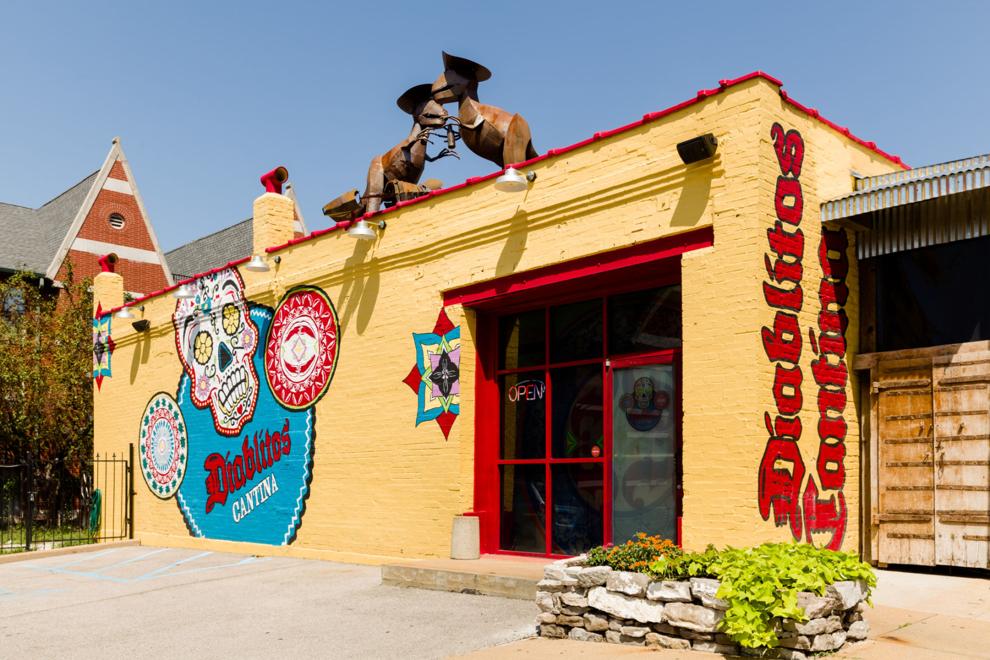 Fresh salsa is the best salsa, and it doesn't get any fresher than Diablitos Cantina's salsa bar, which features a rotating selection of six freshly prepared salsas. Whether you prefer them sweet or hot, they're perfect accompaniments to a sizzling fajita platter or an order of street tacos. Don't sleep on the enchiladas with mole and shredded steak.
3919 W. Pine Blvd., St. Louis, Missouri, 314-644-4430, diablitosstl.com
With two locations in St. Louis – the other is in Maryland Heights – Drunken Fish is a local favorite for its tasty and accessible sushi menu. For starters, order the edamame hummus and the lobster spring rolls, served with crispy wonton strips and honey-wasabi dipping sauce, respectively. Next, try the house roll, made with shrimp tempura, Japanese mayo, asparagus, tuna, eel sauce, tempura crumbs and sprouts.
1 Maryland Plaza, St. Louis, Missouri, 314-367-4222, drunkenfish.com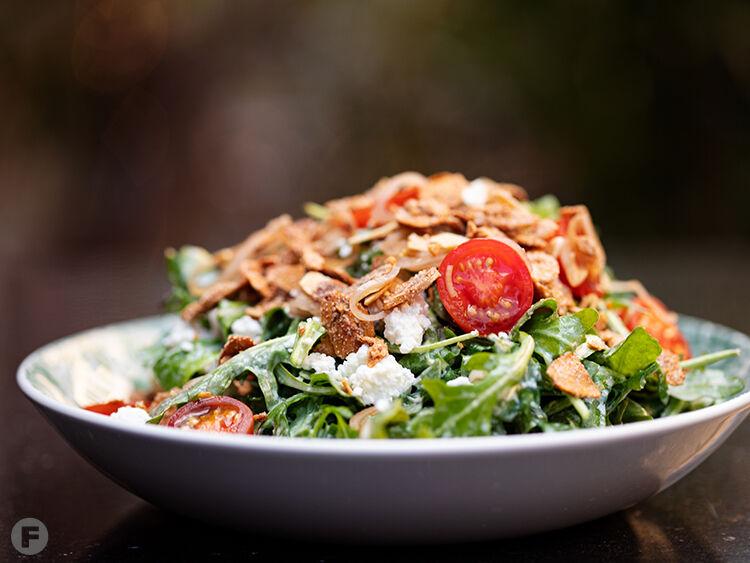 Although it's in the CWE, Edera's stunning courtyard patio is a reprieve from the city's hustle and bustle. Start with the tuna crudo with Calabrian honey, almonds and zucchini and then move to the seasonal vegetable risotto. Whatever you do, leave room for the housemade gelato, which comes in rotating flavors. 
48 Maryland Plaza, St. Louis, Missouri, 314-361-7227, ederastl.com
El Burro Lucco is generous: generous with portions, friendly service and flavor. From a few pitchers of Margaritas for the table to lunchtime chicken or steak fajitas, the El Burro Loco experience consists of quick and friendly service and food seasoned to perfection. The enchiladas al pastor – topped with salsa chipotle – pack a punch.
313 Euclid Ave., St. Louis, Missouri, 314-224-5371, facebook.com
Evangeline's Bistro and Music House
Not only does Evangeline's serve lunch and dinner, the airy bistro opens up for Sunday jazz brunch, just like many New Orleans restaurants do. Its mainstay brunch offerings include Bananas Foster-stuffed French toast, powdered sugar-dusted or glazed beignets and biscuits with andouille sausage gravy. Keep an eye on social media for Evangeline's annual crawfish boil, typically held in springtime.
512 N. Euclid Ave., St. Louis, Missouri, 314-367-3644, evangelinesstl.com
Another CWE favorite with well-developed brunch and dinner menus is Juniper, whose red brick walls and long wooden tables make for elevated homey vibes. For brunch, try the braised beef hash with chimichurri, potatoes, peppers, onions and a fried egg. Make a dinner reservation to try the family-style fried chicken dinner with sides like collard greens and yellow cheddar mac 'n' cheese.
4101 Laclede Ave., St. Louis, Missouri, 314-329-7696, junipereats.com
Quiet tables and ice-cold beer are both within easy reach at Kampai Sushi Bar. The menu features Americanized mainstays such as the Alaska Roll (salmon, cucumber, avocado and crab) and the Rainbow Roll (spicy tuna, seared albacore, ponzu sauce and scallions), as well as more traditional Japanese entrées, including grilled mackerel, nikujaga (a stew pot of lightly marinated beef and vegetables) and udon and soba.
4949 W. Pine Blvd., St. Louis, Missouri, 314.367.2020, kampaisushibarstl.com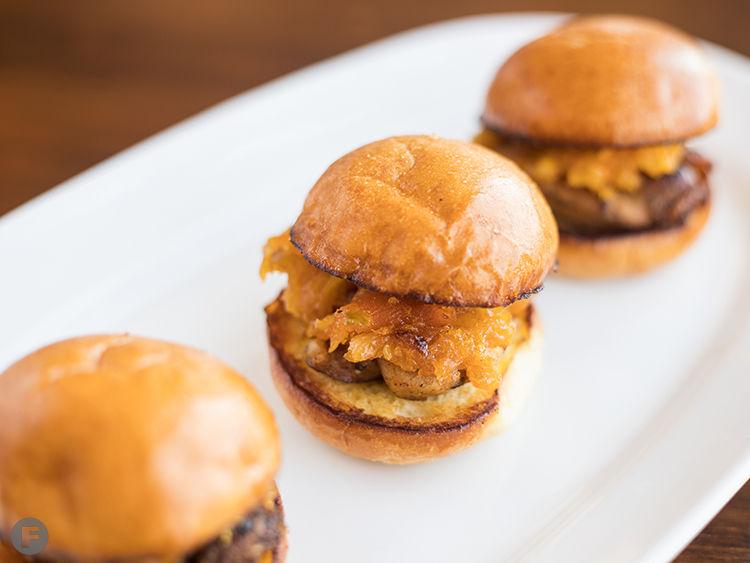 Every neighborhood needs a great classic diner, and Kingside is CWE's. In addition to breakfast and lunch, from Wednesday through Saturday between 4 to 10 p.m., the kitchen serves specials like hot wings and 10-ounce New York strip steaks.
236 N. Euclid Ave., St. Louis, Missouri, 314-454-3927, kingsidediner.com
Tim Wiggins and Travis Howard won acclaim for the innovative bar programs at Retreat Gastropub and Yellowbelly, and they've continued that success at Lazy Tiger, the pair's first true cocktail lounge. The compact space provides patrons with an intimate experience no matter where they sit, while the menu entices cocktail connoisseurs with tropical whimsy. Choose from a mix of original cocktails, with an emphasis on agave spirits, Agricole-style rum and creative ingredients such as clarified Trix cereal milk.
210 N. Euclid Ave., St. Louis, Missouri, 314-925-8888, lazytigerstl.com
From the team behind Brennan's, Maryland House is part cocktail lounge, part private event space and part refined restaurant. For an inventive cocktail, try the All Carrot, No Stick: ginger tarragon vodka, yuzu gin, chile liqueur, carrot, lemon, simple syrup and cream. Reservations are highly recommended. 
44 Maryland Plaza, St. Louis, Missouri, the marylandhouse.com
Medina Mediterranean Grill
Even on the shortest lunch break, Medina Grill has all your favorite Mediterranean wraps, sandwiches, salads and rice bowls ready to go. Medina prepares all its sauces and marinades in-house, prepares its falafel to order and makes sure the greens in its bowls are extra fresh. Try the Medina Bowl, with rice, tzatziki, lettuce, tomatoes, pickles, shawarma and a garlic-tahini sauce. 
5 Maryland Plaza, St. Louis, Missouri, 314-240-5301, medinagrill.com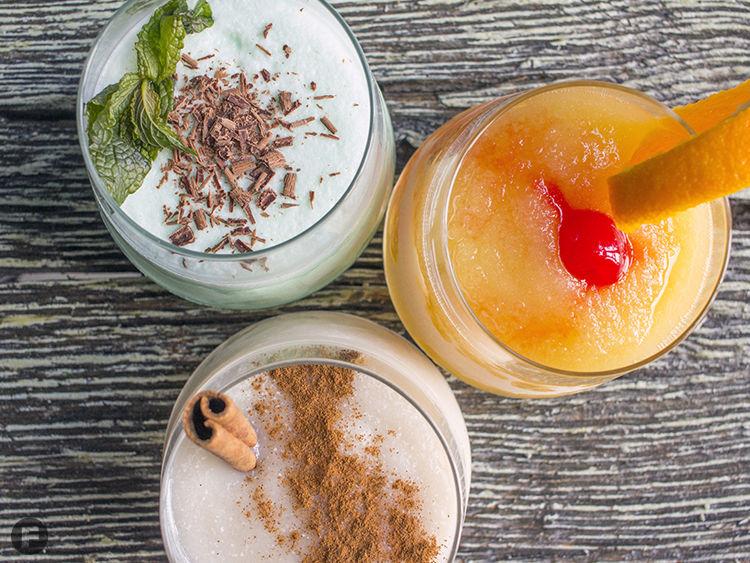 Frozen drinks can be more than just Daiquiris and Piña Coladas, and Narwhal's Crafted proves it. Sip on slushie cocktails like the Elderflower Gin Fizz, made with gin, elderflower liquor, cream, orange zest simple syrup and orange blossom, and the Smoke & Fire Paloma, with tequila, mezcal, jalapeño-rosemary syrup and lime. If you'd like to skip the booze, try a freshly made fruit smoothie.
3906 Laclede Ave., St. Louis, Missouri, 314-696-8388, narwhalscrafted.com
Northwest Coffee Roasting Co. 
If you've ever been to Northwest Coffee, you know it has one of the best indoor-outdoor patios for coffee sipping in the sunshine (or sheltered from the elements on the screened-in porch). Plus, the artisan coffee roaster fairly sources its beans from countries such as Tanzania, Sumatra, Ethiopia and more. Grab a bite to eat with your pour-over or coconut water americano – Northwest serves light bites like oatmeal, egg wraps, soups and sandwiches.
4251 Laclede Ave., St. Louis, Missouri, 314-371-4600, northwestcoffee.com
The Pagan Wine Bar sits near the intersection of Maryland and Euclid avenues in the Central West End, but it feels like it belongs in a Parisian alley. The space is cozy and dimly lit with a decidedly laid-back vibe. Owner and bartender Ed King long searched for his ideal drinking establishment, and when he couldn't find it, he built it in the spot that once housed his father's book store, Big Sleep Books. The drink menu comprises a handful of classic cocktails and about a dozen wines, with a strong focus on reds.
239 N. Euclid Ave., St. Louis, Missouri, 314-677-7214, facebook.com
When people debate which spot in the city makes the best traditional doughnuts, Pharaohs is always in the conversation. This old-school joint does the classics to perfection. It opens at 6 a.m., making it easy to swing by and pick up a box for the office. 
202 N 9th St., St. Louis, Missouri, 314-351-0285, facebook.com
When it comes to delis, St. Louisans are spoiled for choice, and a CWE favorite is Pickles. Try a classic Reuben or Pickles' rendition of an Italian sub, which comes with capicola ham, Genoa salami, provolone, lettuce, tomato with balsamic spread and pepperoncini. If you're feeding an army or an office, catering is available. Hot tip: Pickles also serves fully loaded breakfast sandwiches from 9 to 11 a.m.
22 N. Euclid Ave., St. Louis, Missouri, 314-361-3354, picklesdelistl.com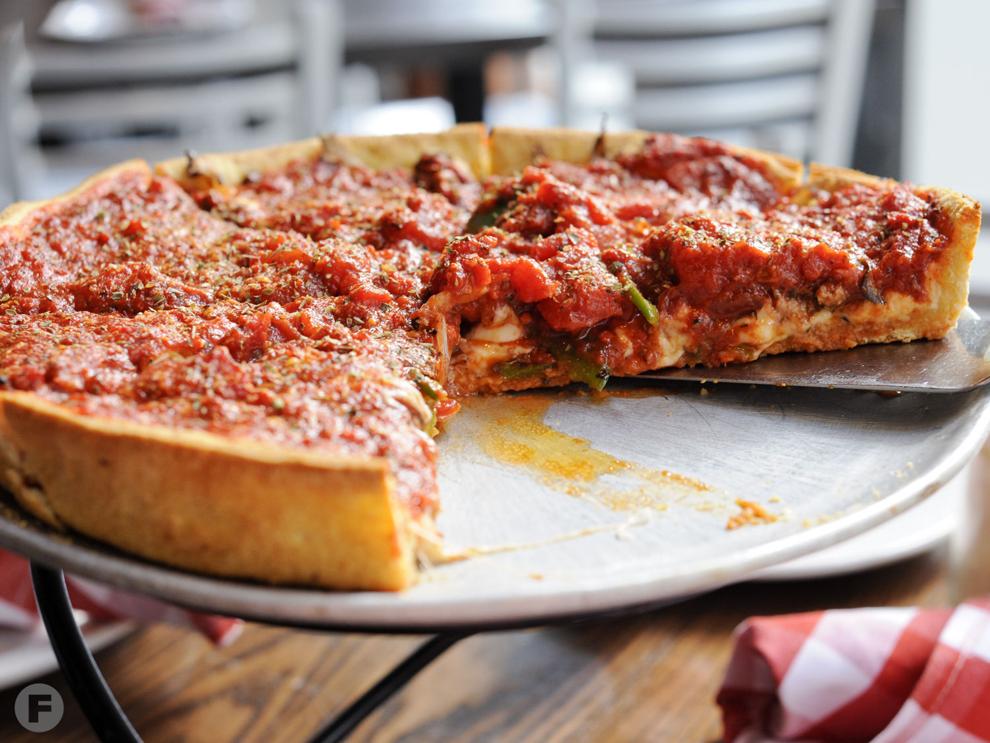 St. Louis is renowned for thin-crust pizza carpeted with Provel cheese, but that doesn't mean you can't get a good slice of Chicago-style deep-dish here. Head to Pi Pizzeria for pies piled high with mozzarella and toppings like meatballs and Berkshire sausage atop a crackling cornmeal crust. Of course, Pi also offers thin-crust for St. Louis purists.
Pi Pizzeria, 400 N. Euclid Ave., St. Louis, Missouri, 314-367-4300, pi-pizza.com
If you want a taste of island life in the Midwest, look no further than PokeDoke. Since 2017, this Central West End shop – one of three area locations – has served St. Louisans its take on poke. Co-owner Andrew Shih likes to think of it like the "Chipotle of sushi" – infinitely customizable with a variety of mix-ins, sauces, proteins and toppings. Choose from ahi tuna, chicken, salmon, shrimp, spicy tuna, tofu and more.
8 S. Euclid Ave., St. Louis, Missouri, 314-833-5900, pokedoke.com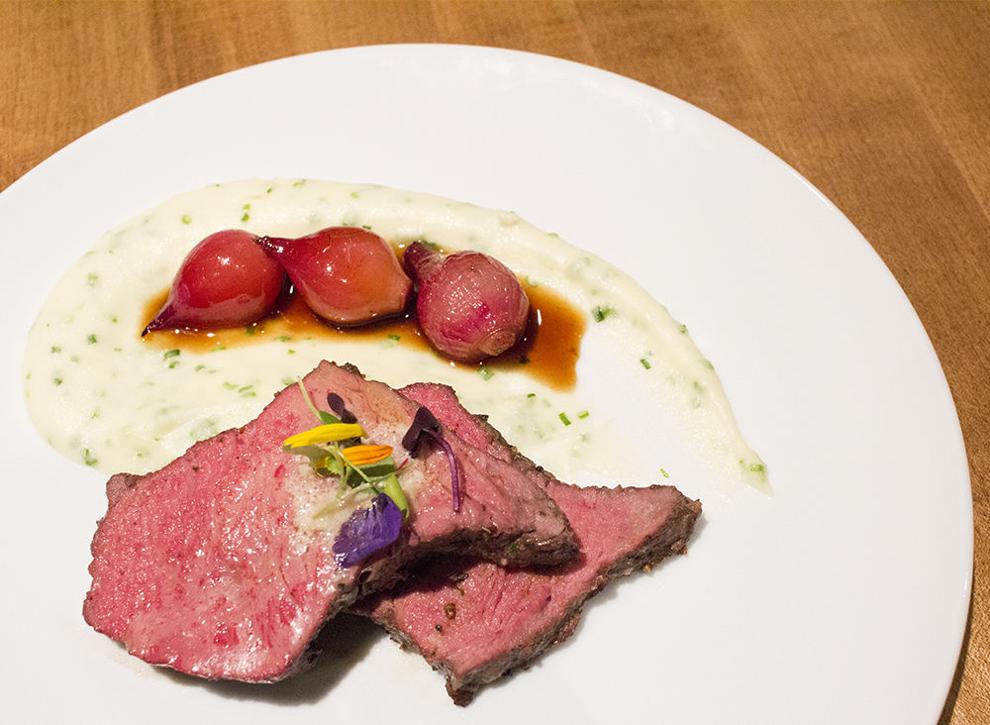 Located in the Chase Park Plaza St. Louis, New American restaurant The Preston is about as refined as it gets. Rows of green-and-white subway tiles lead you around the well-lit bar, where you have the choice of cushy pub chairs or chic modern booths. The Preston serves breakfast and dinner, plus a killer cocktail menu. Try the fried eel small plate, consisting of eel, pickled daikon, flying fish caviar and a tarragon beurre blanc sauce.
212 Kingshighway Blvd., St. Louis, Missouri, 314-633-7800, theprestonstl.com
One of the most recent additions to the CWE, Quarrelsome lends itself well to a morning or afternoon of studying, meeting clients or reading. Let the coffee experts lead the way, and soon you'll discover your new favorite roast. Try the espresso tonic, matcha latte or choose from the shop's selection of loose-leaf teas.
33 N. Sarah St., St. Louis, Missouri, 314-260-9008, quarrelsome.coffee
This restaurant specializes in Middle Eastern and Syrian food. To sample multiple specialties, order the Ranoush Mixed Grill, which comes with shish tawuk, beef kafta kabob and lamb. The spot describes its signature dessert knafeh as "a hybrid of baklava and cheesecake," which sounds like a match made in heaven. 
368 N. Euclid Ave., 314-833-4400, ranoush.com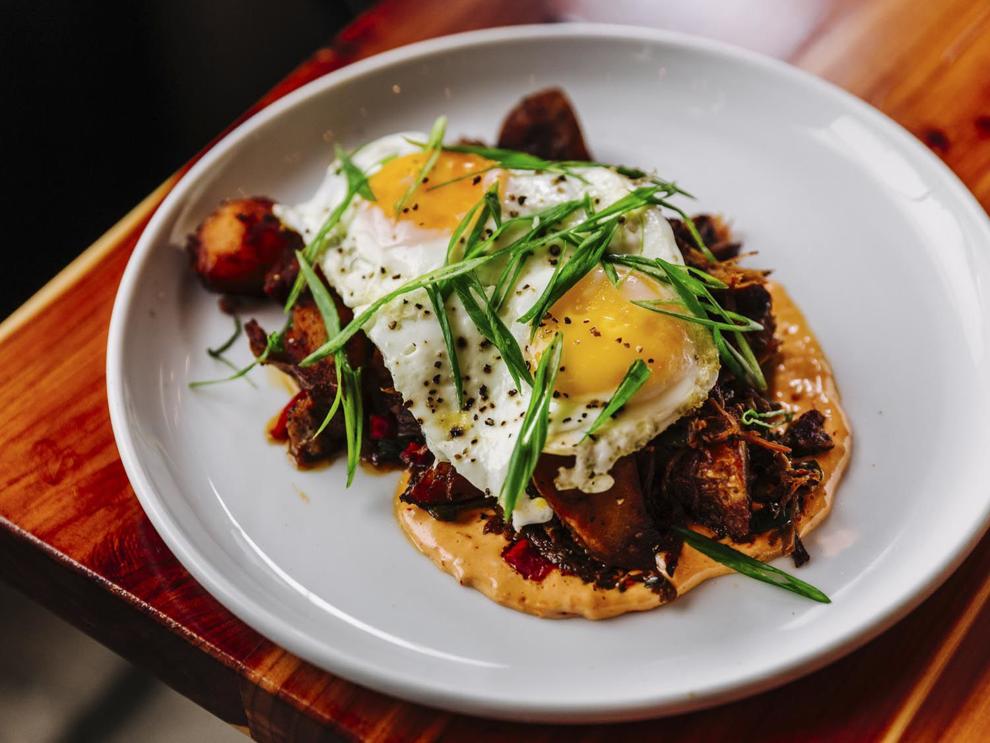 At Retreat Gastropub, you'll find that the food matches the sophisticated-yet-rustic atmosphere. One vegan favorite is the fried Brussels sprouts with white bean purée, pine nuts and agrodolce. The NA cocktail menu is also a standout, with plenty of creative, bubbly and boozeless options. 
6 N. Sarah St., St. Louis, Missouri, 314-261-4497, retreatgastropub.com
There are bars that want to be dive bars, and then there are real dives. Rosie's Place on Laclede is the latter. It has the kind of grit, grime and history that can't be feigned. The bar is a refuge for those who want a break from elaborately garnished cocktails and small plates. At Rosie's, the simpler and cheaper your order, the better.
4573 Laclede Ave., St. Louis, Missouri, 314-361-6423
Whether you're trying Vietnamese food for the first time or have a go-to order, you'll leave Saigon Café feeling full yet refreshed. Try the pho, of course, with beef and meatballs, or switch it up with a bun bowl with grilled pork and fresh herbs. No matter what you order, this is Vietnamese cuisine done right.
10 N. Euclid Ave., St. Louis, Missouri, 314-361-8881, saigoncafestl.com
With locations in St. Louis and Chicago, Saucy Porka fuses Asian and Latin flavors for a distinctive twist on foods like tostones, egg rolls, rice bowls and bánh mì. The restaurant also serves a variety of "bacos," or bao-tacos. The guajillo marinated pork baco is topped with pineapple salsa and served on a warm bao bun. Saucy Porka also kept vegans in mind when designing the menu – options include a tofu bánh mì, a panang tofu salad, vegan tostones and more.
3900 Laclede Ave., St. Louis, Missouri, 314-818-2700, saucyporka.com
There's no better place to grab a leisurely lunch or catch up with a friend than Scarlett's Wine Bar, tucked away on Laclede Avenue. It offers a cozy atmosphere, extensive wine list and intimate patio. Its real claim to fame is the imported Mugnaini wood-fired oven. Scarlett's pizzas have a charred Neapolitan-style crust and are laden with decadent toppings such as honey-bourbon caramelized onions and poached pears.
4253 Laclede Ave., St. Louis, Missouri, 314-797-8223, scarlettscwe.com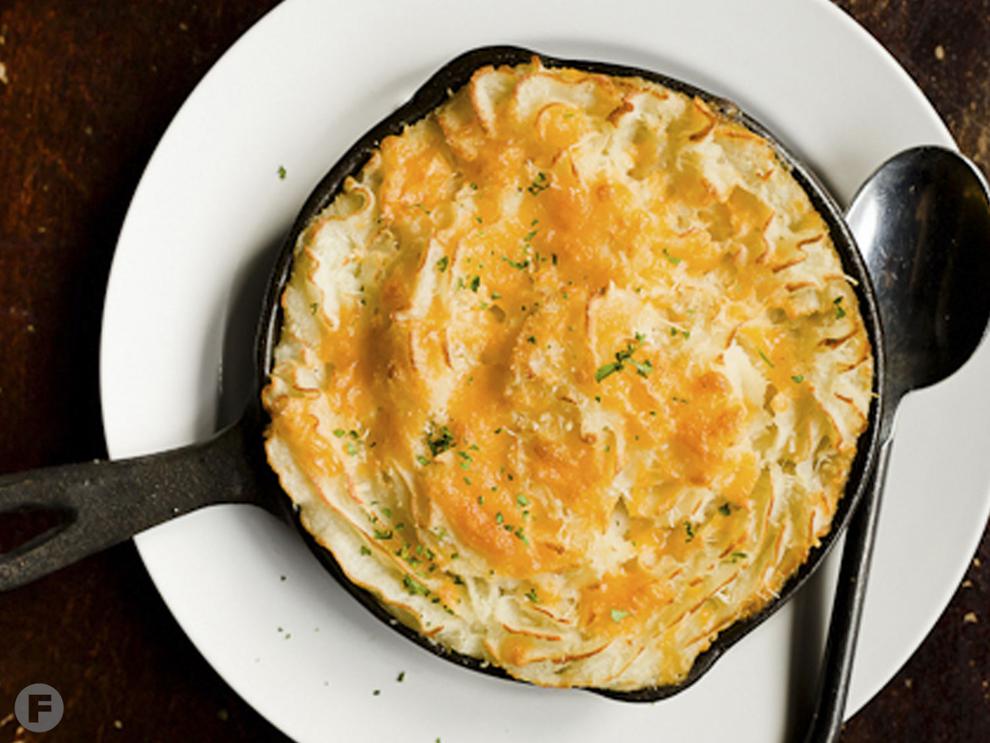 This beloved CWE pub has been around since 2005 and has become something of a St. Louis landmark. For dinner appetizers, you can't go wrong with the Scotch eggs or the pretzels with rarebit, a cheesy beer sauce. The cocktail menu is also outstanding – try the Green Wing French 75, with Hendricks gin, lemon, simple syrup, absinthe spritz, cherry bark vanilla bitters and bubbles.
8 S. Sarah St., St. Louis, Missouri, 314-535-0551, thescottisharms.com
Sushi Koi's chef-owner Whitney Yoon is a sushi expert who has spent years honing her craft. Whether you order maki, nigiri or sashimi, expect beautiful, expertly sliced portions of fish. Do yourself a favor and order the sushi sampler and put your dining destiny in the hands of the chef. For something hot and crispy, try the takoyaki (fried octopus fritter) or pork gyoza.
4 N. Euclid Ave., St. Louis, Missouri, 314-376-4016, sushikoistl.com
Walking north on Euclid Avenue, it's hard to miss the sign for Taste of Lebanon – an awning-sized Lebanese flag. This spot specializes in comforting, homemade Lebanese cuisine. The menu includes Middle Eastern dishes familiar to diners such as falafel, hummus and shawarma, as well as Lebanese specialties such as saujok (spicy beef and lamb sausage) and manaish (fresh pita topped with cheese, meat and herbs). The restaurant also offers a vegan menu and hookah.
331 N. Euclid Ave., St. Louis, Missouri, 314-875-0657, tasteoflebanonstl.com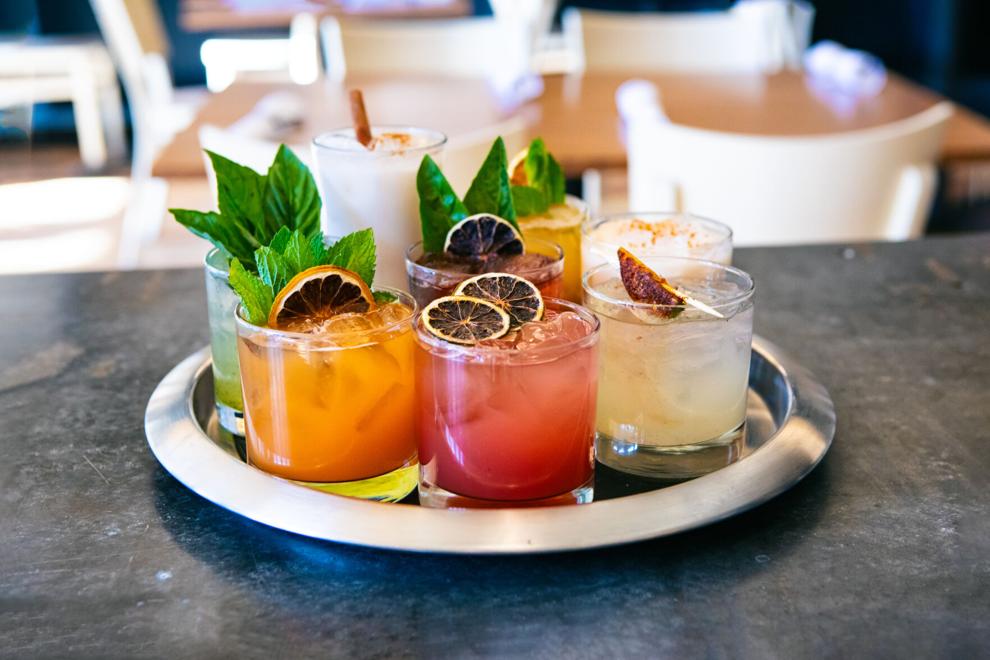 Taqueria Morita and Vicia
Although these are unique restaurants, we grouped them together because they share a space – Taqueria Morita is the Latin-inspired accompaniment to St. Louis institution, Vicia. The taqueria, with its vibrant outdoor space on Vicia's patio, is open during summer months. Specializing in "locally sourced, artfully prepared" dining experiences, Vicia has won a variety of accolades over the years. From three-course, chef-selected Farmer's Feast dinners to bar seating for walk-ins, both the space and menu are breathtaking.
4260 Forest Park Ave., St. Louis, Missouri, viciarestaurant.com, taqueriamorita.com
Housed inside the historic Chase Park Plaza St. Louis, The Tenderloin Room is perfect for any and all special occasions. As is expected, the wine and bourbon lists are extensive, and the entrées range from 7-ounce cold water lobster tails to a massive 24-ounce porterhouse steak.
232 Kingshighway Blvd., St. Louis, Missouri, 314-361-0900, tenderloinroom.com
Visit Thai 202 during the lunch rush, and you'll see plenty of med students and professionals grabbing a fresh, quick meal. Choose from classic dishes like Pad See-U (fresh rice noodles, eggs, broccoli and a sweet soy sauce), chicken satay with peanut sauce and cucumber salad and a variety of curry dishes. And don't forget the green papaya salad.
235 N. Euclid Ave., St. Louis, Missouri, 314-367-2002, facebook.com/Thai202FineCozyThaiPlace
If you're a ranch lover, this is the restaurant for you: It makes 34 flavors of ranch fresh daily. It comes on everything from flatbreads to wraps to salads to chicken tenders. Don't sleep on its bar menu though; it's got an extensive cocktail and beer list. 
14 Maryland Plaza, St. Louis, Missouri, 314-833-3450, twistedranch.com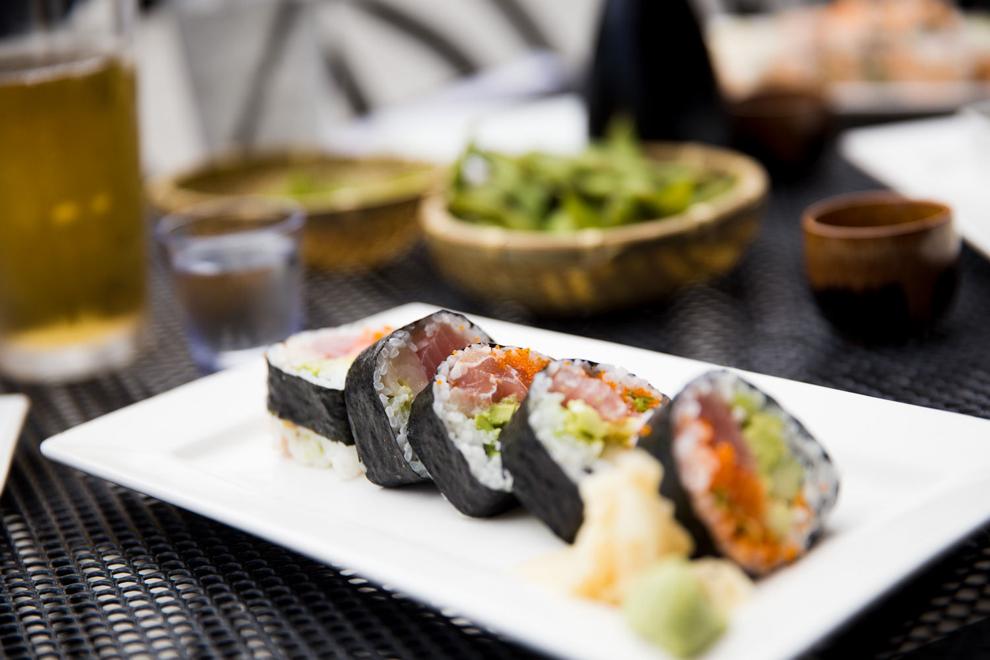 Wasabi Sushi Bar's seventh location is situated in the Cortex Innovation Community adjacent to Aloft Hotel, making it an ideal spot for a convenient lunch, client meeting or after-work catch-up. The menu includes familiar favorites such as spicy tuna maki rolls, as well as specialties such as sukiyaki (sliced beef and vegetables in hot, sweet broth), shumai and chicken katsu. Visit Monday and Wednesday from 3 to 5:30 p.m. for happy hour specials.
4239 Duncan Ave., St. Louis, Missouri, 314-731-8080, wasabistl.com
Among certain circles, St. Louis is just as well known for its hole-in-the-wall Chinese restaurants as it is for toasted ravioli or barbecue. West End Wok is one spot that has helped the city earn that reputation. The restaurant serves up standards like fried rice and lo mein and also puts its own spin on house specials like the Bomb Bomb Chicken – diced chicken sautéed in a mild, sweet and tangy sauce.
4577 Laclede Ave., St. Louis, Missouri, 314-361-2233, westendwok.com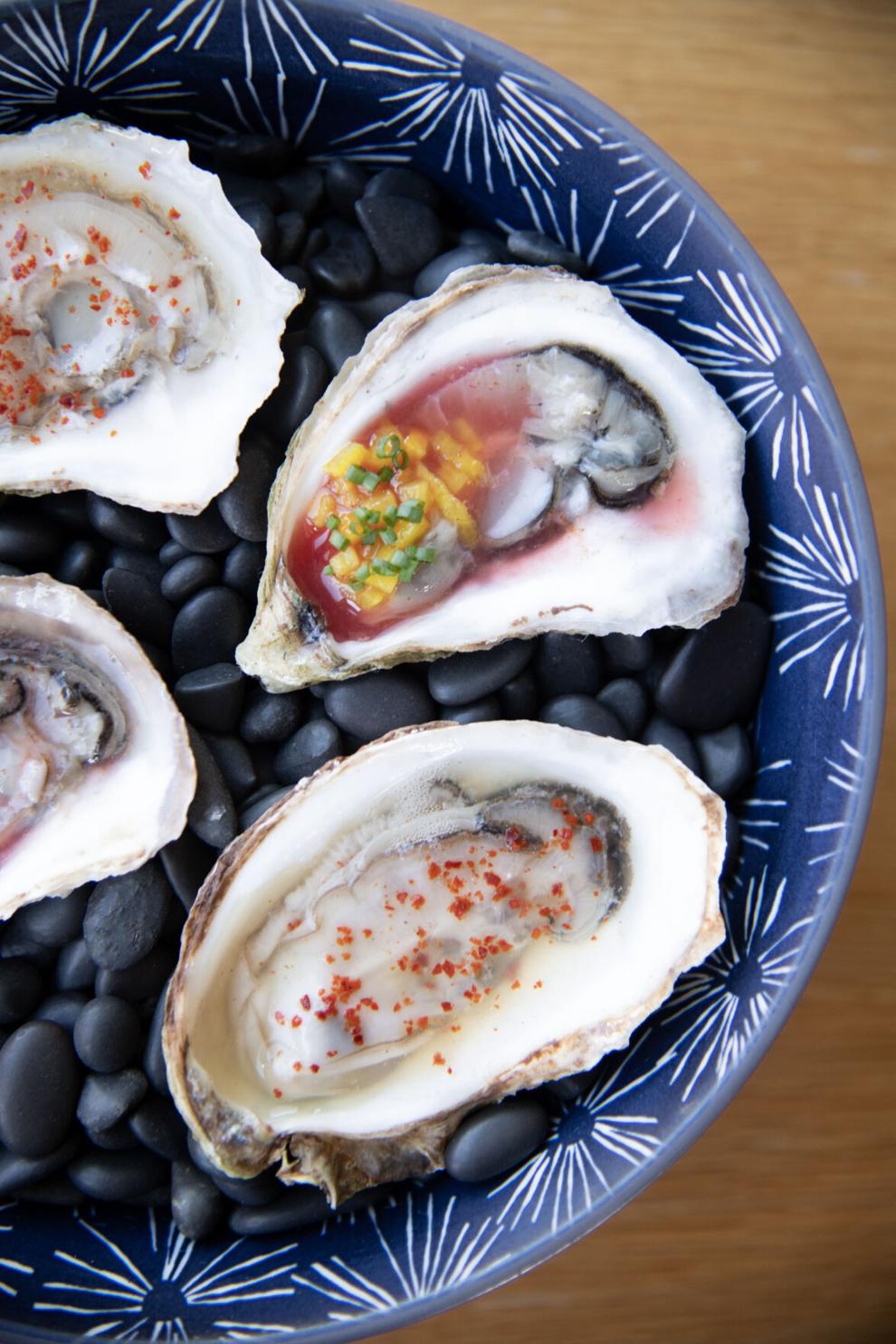 From the minds of Travis Howard and Tim Wiggins, Yellowbelly is meant to remind guests of a carefree island vacation – and it does just that. The menu is well-considered yet easygoing, with small plates like warm mini lobster rolls, chile-glazed pork belly and Spam fried rice. And the ever-changing drink menu consists of old- and new-school cocktails, like the Guava Bomb (Charanda blanco rum, guava, cherry, Italian aperitivo, ginger and lime).
4659 Lindell Blvd., St. Louis, Missouri, 314-499-1509, yellowbellystl.com