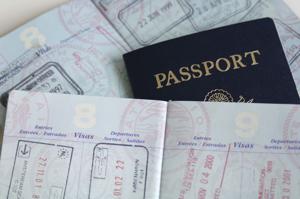 Ed Perkins, Tribune Content Agency
Road trip to intercontinental flight to cruise, no matter where your summer trip takes you, it's a good idea to check your plastic to make sure of what it does — and doesn't — do to minimize your risks. By "plastic" I mean the credit, debit, and travel-service organization membership cards which, collectively, offer a surprisingly wide spectrum of features and benefits.This is a "well, duh" item that "needs no explanation" but is sometime forgotten — until too late to fix it. I knew a business executive who once arrived at JFK for a London flight with an expired passport. I do not recommend his fix: ducking onto a restroom and altering his passport with a pencil (but it worked). Given today's notorious delays, it's probably too late to get an updated passport for any international trip leaving before September. But you can usually update or re-issue other expiring cards you rely on for almost any trip quickly: credit, debit, AAA/AARP, Priority Pass, and such.
People are also reading…
Roadside assistance is a good idea for any trip and important for a road trip. Presumably, most of you have access to some program, but if you don't belong to AAA or similar, check your other memberships to see if any offer such a program without extra cost. And if you drive an RV or exotic car, check to make sure your program covers it.On overseas rentals, AAA offers full reciprocal roadside assistance in some countries but not in others. For example, you're covered in France, Italy, and Spain, but not in Austria or Denmark. In Australia, you're covered in only New South Wales, not the other states. Check the AAA website for specifics on any country you plan to visit. And if you aren't covered, see what option your rental company offers.Chances are you prefer to get cash you need for daily expenses as you go along rather than starting with a big wad of bills. For daily cash, your best bet is a debit card at an ATM. But it should be the right debit card: One that doesn't assess a fee up to $5 on each withdrawal transaction at any foreign ATM. And "foreign" doesn't mean outside the US; it means any ATM not operated by the bank issuing the card or — in a few cases — affiliated banks. Overseas, you face not only your own bank's fee but possibly also a foreign exchange fee and, at many airport ATMs, a poor exchange rate.My solution is to maintain a small account just for travel at a small local bank that waives such fees. I transfer some money from my primary account before a trip, and return what I don't use, leaving just enough to avoid maintenance fees. And I use only big-bank ATMs.For many travelers, "free" collision coverage for rental cars is the most valuable credit-card benefit. Most American Express, MasterCard, and Visa cards provide it, but Citi and Discover have removed this benefit from most cards. Coverage on most cards is secondary: They pay only what you can't first recover from your regular insurance. A few cards offer primary coverage: The card covers the full claim. Free primary coverage is rare — the only primary-coverage cards I know are Chase Sapphire Reserve, Capital One Venture X, Ink Business, and four Chase United Airlines cards, but all coverage outside the US where your regular insurance doesn't apply becomes de facto primary. If your card doesn't work, you can buy third-party rental car coverage from outfits such as Insure My Rental Car for about a third of what the rental companies charge.Many cards offer travel-insurance benefits — delay, lost baggage, even some trip-cancellation and medical benefits. They're generally secondary, but in these days of rampant delays, you might find them helpful. But be aware of limitations and exceptions; seniors should beware of maximum age limits. Check each of your cards' coverage, and if you have more than one, pay for your trip with the card having the best benefits.(Send e-mail to Ed Perkins at eperkins@mind.net. Also, check out Ed's new rail travel website at www.rail-guru.com.)
Stay up to date on life and culture in St. Louis.