As a kid, I couldn't resist the temptation to separate an ice cream sandwich into its constituent parts. This was the 1980s, so that sandwich likely featured ice milk — science's answer to "What if we could make ice cream, but bad?" — between two thin, cocoa-flavored wafers with the texture of a seat cushion and a soupçon of freezer burn. This 10-year-old future critic didn't care. I'd scarf half the sandwich as it was meant to be eaten, then pry apart the rest to appreciate the individual nuances.
Many years later, at Sugarwitch, I feel a familiar compulsion. Here, though, I can make a reasonable argument for taking your ice cream sandwich apart, if only when you have just a bite or two left. Yes, the sandwich as a whole is exceptional, but you also need to appreciate the flavor and texture of the ice cream on its own and the brownie — or blondie, graham-cracker toffee, shortbread, rice crispy treat, etc. — that brackets it.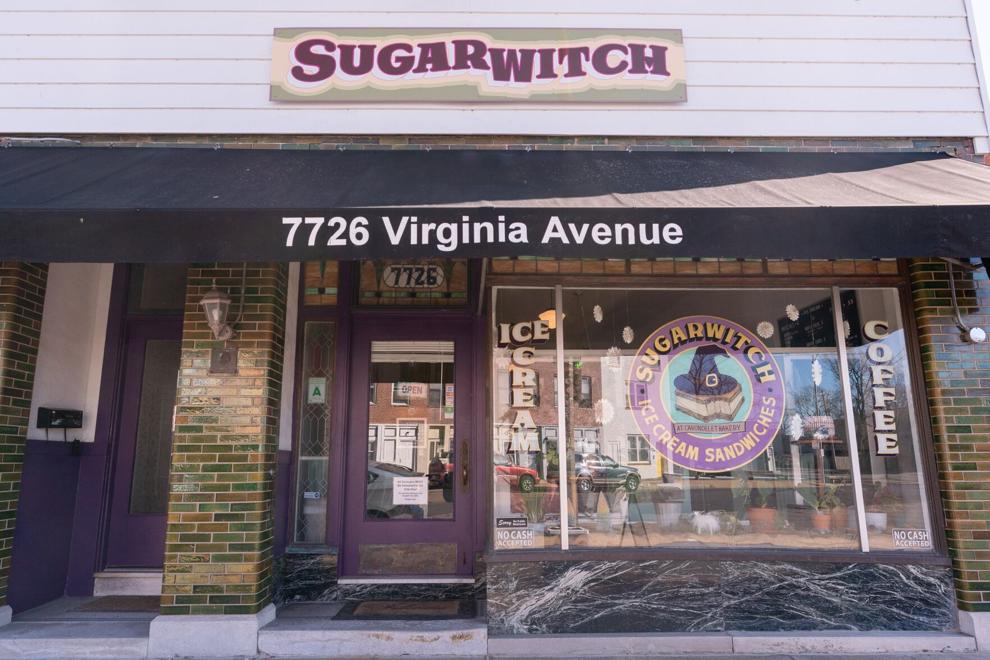 Married couple Sophie Mendelson and Martha Bass opened Sugarwitch's brick-and-mortar location in late September in the old Carondelet Bakery building in South City's Patch neighborhood. Mendelson and Bass founded Sugarwitch in 2019 in Columbia, Missouri, where they were both University of Missouri grad students. When they met, each had already been making ice cream as a hobby.
Mendelson and Bass relocated to St. Louis for Bass' full-time career and launched Sugarwitch as a pop-up based in a vintage Airstream trailer outside Olio in Botanical Heights. If you happened to walk or drive past this trailer on a Saturday afternoon in 2021, you suspected something special was going on. The line to order ice cream sandwiches could stretch down the block.
Sugarwitch's new storefront — the public-facing part, that is — is quite small, a counter to order flanked by display cases for baked goods, branded shirts and retail coffee, tea and soda, and, of course, a freezer stocked with packaged ice cream sandwiches. There are a couple of tables, two chairs apiece, though outside you will find picnic benches.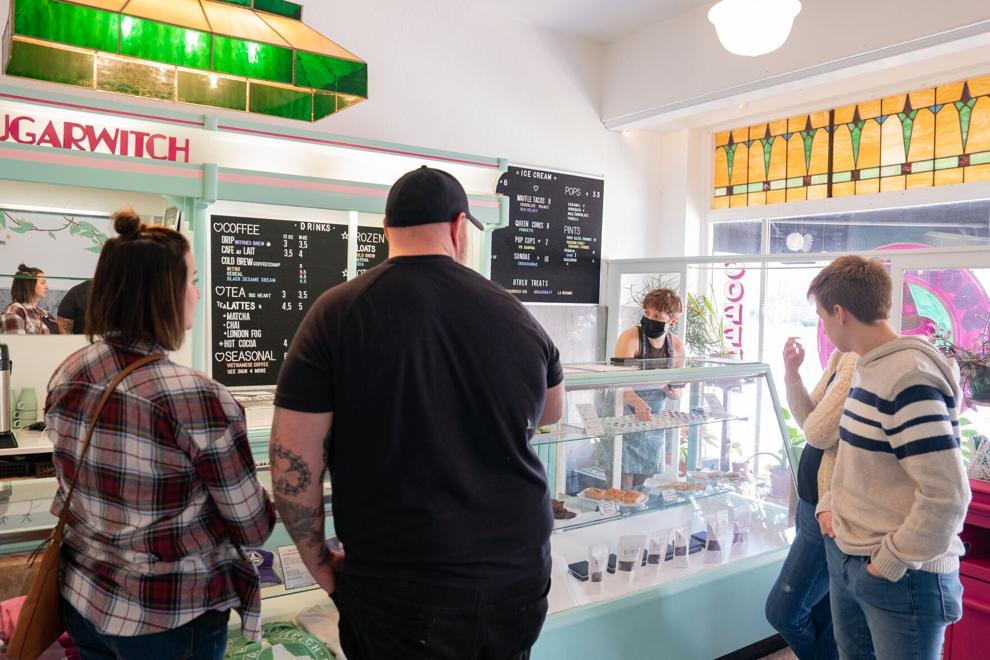 The witch-which wordplay carries through the menu of ice cream sandwiches — or, to be precise, 'witches. Vanilla ice cream with rainbow sprinkles with a salted brownie is named for Ursula from "The Little Mermaid." (Ahead of Valentine's Day next week, those sprinkles are currently red and pink.) This month's specials nod to Sabrina, the Teenage Witch, and Nimue, the Lady of the Lake.
As Mendelson and Bass explained in a 2021 interview when the pop-up debuted, the witch theme is an extension of Sugarwitch's identity as a queer-owned business. It nods to the queerness of witches in pop culture — as Mendelson noted, drag legend Divine inspired Disney's Urusla — but also to the idea of queerness as "an expansive philosophy."
It is, Mendelson said, "a reminder to buck the norm, to not just do things the way they have been done because that's the way they have been done, and to be creative … to be really thoughtful about the way that we're relating to the people within our business and to our customers and to our sourcing and all of that."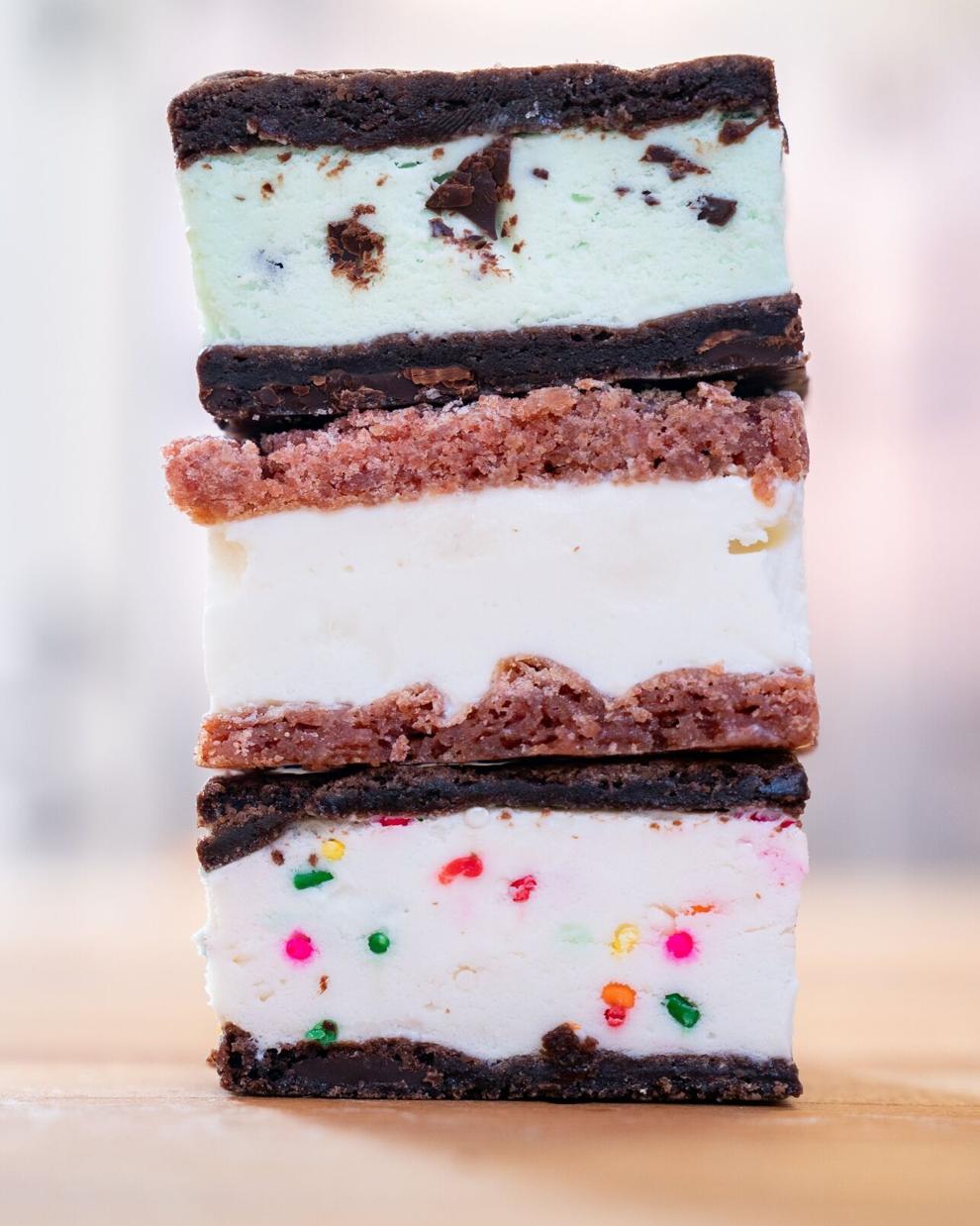 If your memory of ice cream sandwiches is, like mine, hopelessly entangled with ice milk, the Ursula's simple, ideal combination of vanilla ice cream and a brownie will be mind-blowing enough. Moving through Sugarwitch's menu, you soon realize the creative potential of the ice cream sandwich is boundless. The aforementioned Sabrina 'witch pairs lightly floral rose-flavored ice cream with cardamom-pistachio shortbread. The flavors evoke Indian cuisine without being gimmicky, and the note of cardamom nudges the elegant, understated sweetness of both the ice cream and the shortbread.
The miso-brown sugar ice cream in the Tara 'witch is similarly sophisticated and a case where you really should try to get a bite of the ice cream by itself to appreciate its rounded, autumnal sweetness. It also works beautifully as the Tara, sandwiched with a blondie studded with milk-chocolate chips.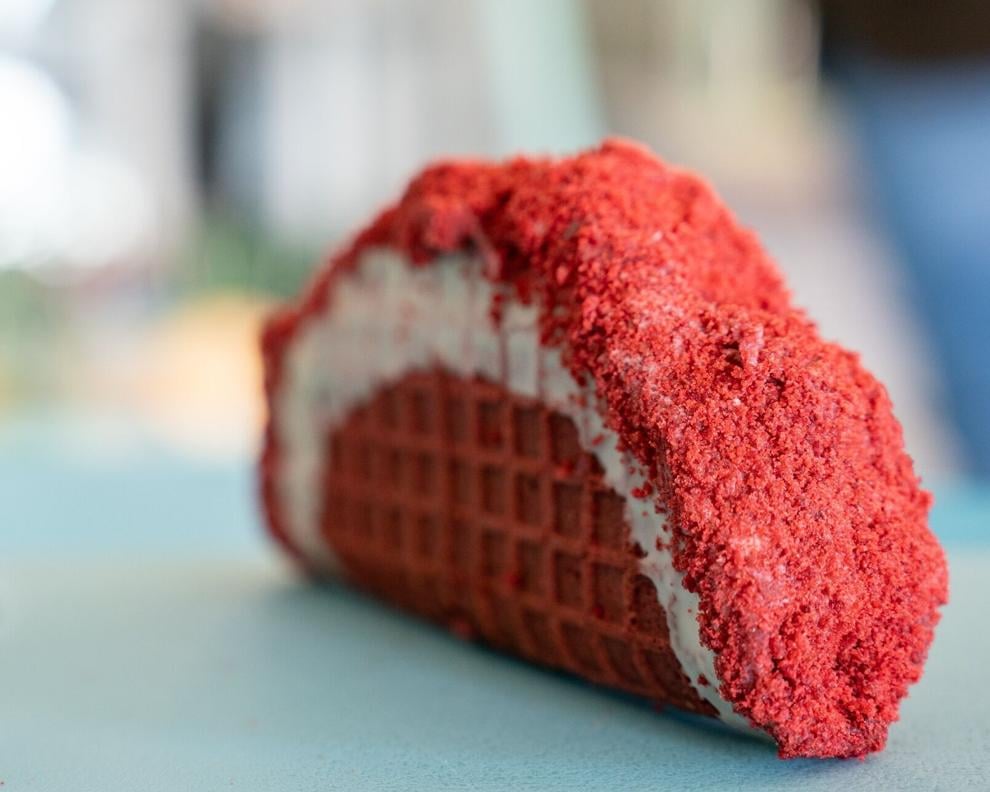 Sugarwitch also knows how to draw on nostalgia without using it as a crutch. The Nimue, from this month's menu, is a strawberry-shortcake bar all grown up and glammed up, strawberry ice cream between crackling Nutella-graham cracker toffee. In addition to the 'witches, you will also find a tribute to Klondike's recently discontinued Choco Taco — vanilla ice cream in a waffle "taco," chocolate shell, peanuts — here upgraded with ice cream you would actually want to eat on its own.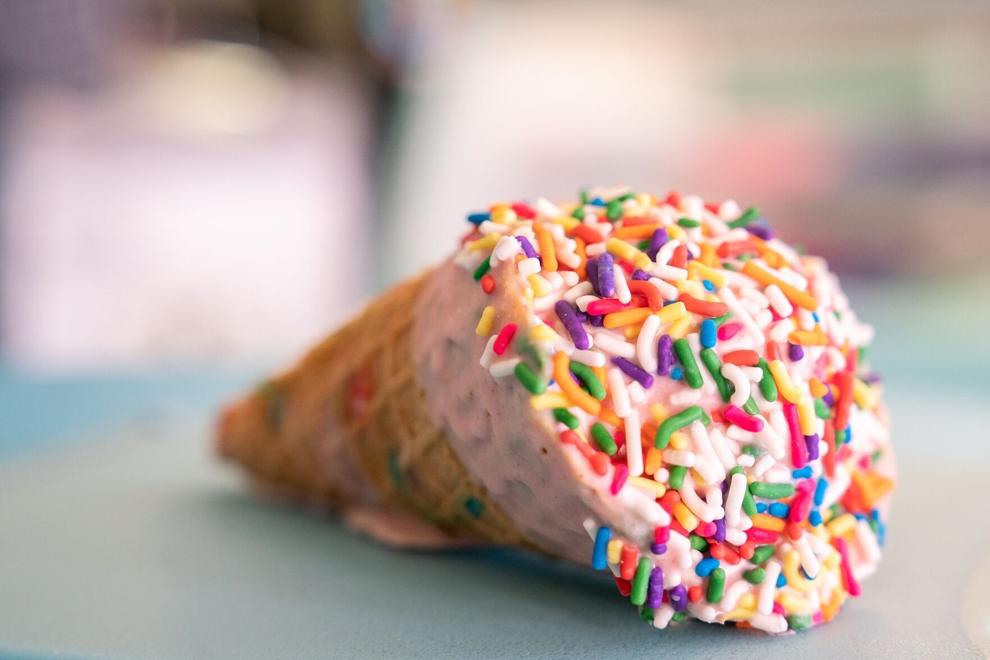 For a dairy- and gluten-free option, the Kiki packs a refreshing mango sorbet between pieces of a rice crispy treat enlivened with toasted coconut. Before this review, I'd never expected to declare something the best rice crispy treat I've eaten, but here we are. (The monthly menu includes a 'witch that is not only dairy-free but vegan; this is also gluten-free.)
If the quality of the 'witches' rice crispy treats, shortbread cookies, et al. suggests a bakery hiding within an ice-cream parlor, Sugarwitch agrees. The storefront serves a small but appealing selection of goods baked in-house, both sweet (a brownie, naturally, but also a fine pistachio croissant from cafe manager Camy Bright) and savory (focaccia with sesame seeds and smoked paprika).
When Sugarwitch opens on Monday, it is essentially a bakery and coffee shop. As at the Airstream trailer, most and maybe all of the weekend's ice cream sandwiches have sold out.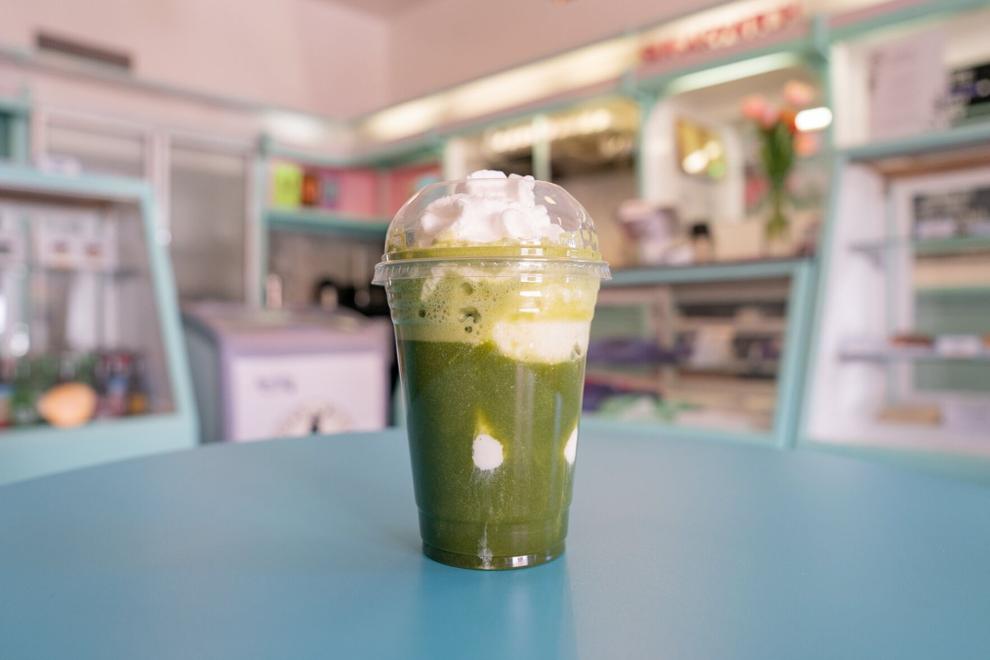 Where Sugarwitch, 7726 Virginia Avenue • More info 573-234-0042; sugarwitchic.com • Menu Ice cream sandwiches, other frozen desserts and baked goods • Hours 3-9 p.m. Friday, 11 a.m.-7 p.m. Saturday-Sunday, 8 a.m.-1 p.m. Monday