Neil Ostercamp

As the weather warms up this spring, gatherings and get-togethers among friends ramp up. To make sure you're always prepared for even the most last-minute invites (or unexpected drop-ins), we've got some easy cocktail and snack pairings to whip up in no time.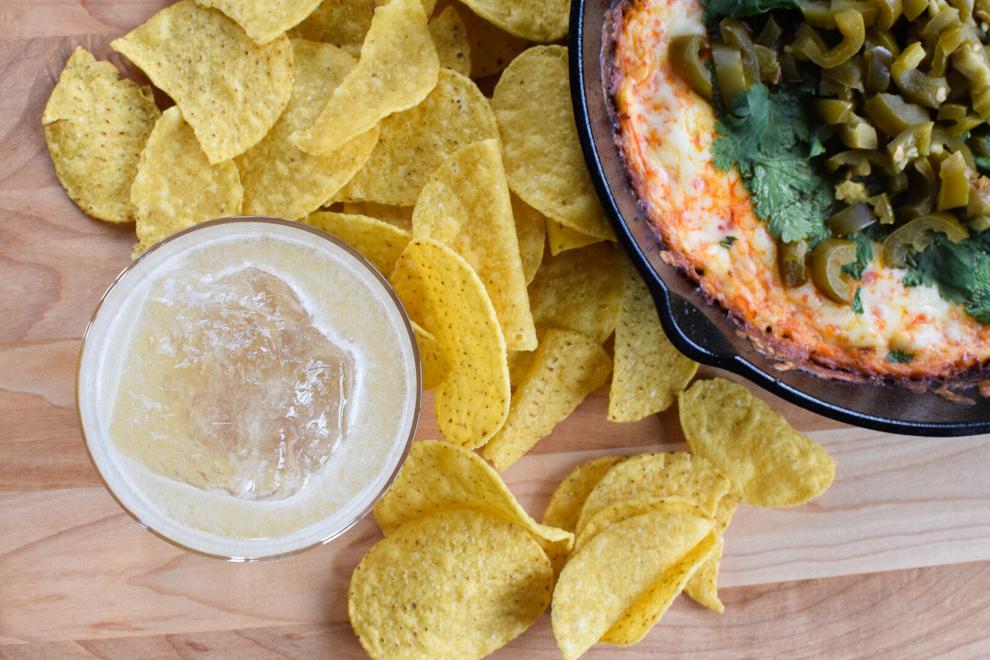 Tommy's Mezcal Margarita & Queso Fundido
This Margarita is a modern spin on a classic cocktail. Subbing out the traditional base spirit of tequila with mezcal will introduce a more intense smoky flavor, which is rounded out by the balance of lime juice and agave syrup. It subs the orange liqueur traditional to a Tommy's Margarita for orange bitters. Most bartenders will rim the glass with salt, but to make sure you get that salty hit, add a pinch or more of kosher salt to the mixing tin to season the cocktail to your liking.
Cocktail: Tommy's Mezcal Margarita
2 oz mezcal
¾ oz lime juice
½ oz agave syrup
2 dashes orange bitters
Pinch of kosher salt
| Preparation | Shake all ingredients with ice for 10 seconds and double strain into an ice-filled glass.
Snack Pairing: Queso Fundido
This is a fully customizable cheese dip; any melty cheese will do for the base. Freshen it up by layering in diced tomatoes or a handful of fresh chopped cilantro, or replace chorizo – the "fundido" in this recipe – with vegan chorizo to maintain texture and spice. Serve this dip in a cast iron skillet, which will keep it warmer for a longer period of time and makes for a beautiful presentation. 
6 oz Chorizo sausage, casings removed if necessary
2 1/2 cups shredded Monterey Jack cheese
1/2 cup fresh cilantro leaves, roughly chopped
1/4 cup pickled jalapeños, chopped
Tortilla chips, for serving
| Preparation | Preheat the oven to 350˚F. Place a small cast iron skillet over medium heat and add the chorizo. Cook the chorizo, stirring frequently for about 7 minutes and turn off the heat.  If you want to remove any of the excess fat, tip the skillet slightly to the side and catch some of that fat with a paper towel.  Place the shredded cheese evenly over the top of the cooked chorizo and transfer your skillet to the oven. Let the cheese bake for about 15 minutes until it is melted and bubbling. Remove the skillet from the oven and top evenly with the jalapeños and cilantro. Serve hot with tortilla chips for dipping.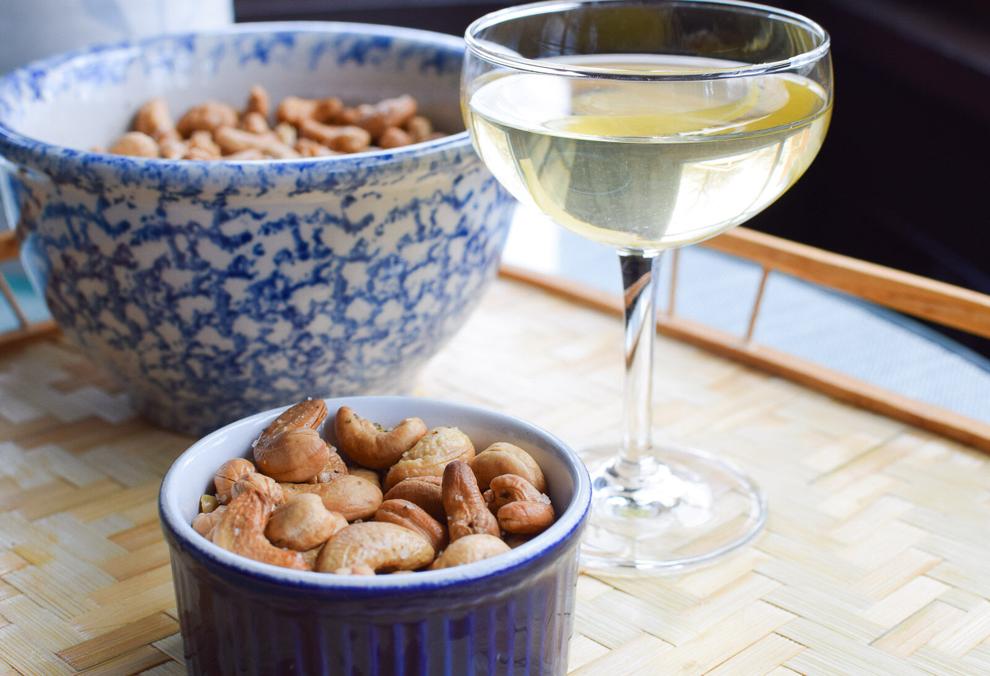 Poet's Dream & Italian-Seasoned Roasted Cashews
The Poet's Dream is a classic cocktail that dates back to the mid-1930s.  This riff on a Martini includes the addition of Bénédictine, an herbal liqueur that brings body and a sweetness reminiscent of honey. If you are hesitant to buy a bottle for one drink, there is no shortage of cocktails that feature this unique spirit, and it's so lovely that you'll find yourself reaching for it again and again. Experiment with the ratios in this cocktail as you wish. 
To make the lemon twists, strip zest from lemon with a vegetable peeler, then twist to form a corkscrew shape.
2 oz gin
¾ oz dry vermouth
¼ oz Bénédictine D.O.M.
2 dashes orange bitters
lemon twist, for garnish
| Preparation | Stir all ingredients with ice in a mixing glass and strain into a chilled glass. Garnish with a lemon twist.
Snack Pairing: Italian-Seasoned Roasted Cashews
These seasoned, roasted cashews are addictive as a standalone snack and a welcome addition to a collection of appetizers. The salty, crunchy nuts provide a depth of flavor from the Italian seasoning that would pair well with just about any dip, spread or charcuterie board.
16 oz raw cashews
3 teaspoons olive oil
1 teaspoon Italian seasoning
1 teaspoon kosher salt
| Preparation | Preheat the oven to 350˚F. Combine all ingredients in a bowl and stir to coat the cashews. Place cashews in a single layer on parchment paper atop a baking sheet and bake for 20 minutes until golden brown. Sprinkle with additional salt if desired and serve warm.