Ask anyone in St. Louis who is consistently putting out the best seafood in town, and they'll likely answer with Kevin Nashan, a stalwart chef at the iconic Sydney Street Cafe and Peacemaker Lobster & Crab. This year marks two decades of Nashan at the helm of the former, where he took a preexisting restaurant and made it fully his own by transforming it into an upscale eatery and a destination in the city. In 2014, Nashan launched Peacemaker Lobster & Crab. An ode to Nashan's time in New Orleans and Maine, he pulled the best of both worlds together into one fully formed setting that was an instant classic.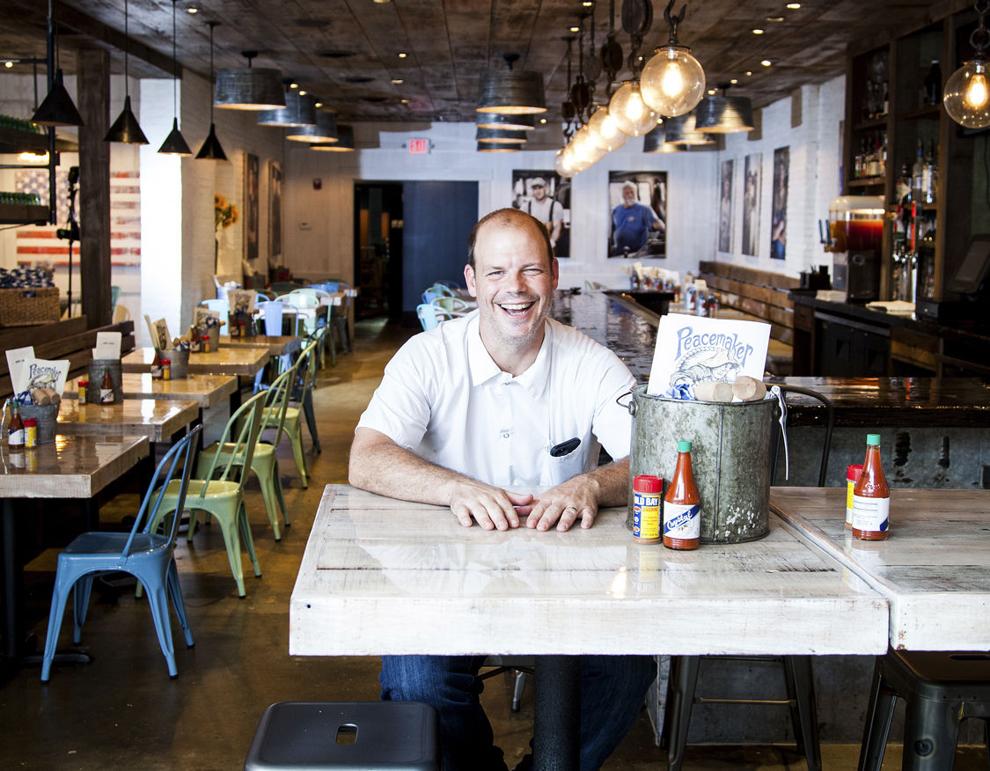 Nashan is a five-time semifinalist and two-time finalist for the James Beard Foundation Best Chef: Midwest award; he ultimately won the category in 2017. With the season of Lent once again upon us, Nashan and his array of Poorboys and seafood rolls naturally head to the front of our minds. But where does this expert go to switch it up for fish on Fridays during Lent? We asked Nashan where his favorite local fish dishes reside, and he was happy to tell us.
"It's hard to beat Epiphany of Our Lord for a traditional fish fry with St. Ferdinand being a close second," Nashan says. Both are well worth the trip, and the weather in St. Louis during Lent usually sets the stage for a perfect Friday night outing. Find Epiphany of our Lord in St. Louis Hills and St. Ferdinand in Florissant: Check their websites for details on fish fries during the season.
If you're into something a little different from the standard Lenten fish fries, head straight to Taqueria Morita, currently inside Winslow's Table for its winter residency. "The fish tacos for lent from Aaron Martinez and Michael Gallina at Taqueria Morita are delicious," he says. Get there soon: Taqueria Morita's winter residency ends on March 4, and it will reopen on the Vicia patio April 12, hopefully with more fish tacos in tow. With a bias he fully admits to, Nashan also loves chef John Messbarger's fried cod sandwich at Peacemaker, which is available on Fridays during Lent. He's also quick to shout out 4 Hands Brewing Co.'s spicy flounder version as well, available daily as part of 4 Hands' collaboration with Peacemaker. Peacemaker's cod is topped with American cheese, pickles and tartar sauce, while 4 Hands' flounder is topped with lettuce, pickles and tartar sauce. Both rest atop pillow-soft buns, the perfect foil to the crunch of fried fish.
For year-round fish cravings, Nashan says, "Kevin Willmann always has standout fish at Farmhaus." This comes as no surprise: A deep-sea fisherman himself, Willmann has been bringing fresh seafood to his South City restaurant for over a decade and is known for his sustainable practices and careful attention to every aspect of his dishes. Gerard Craft's Bowood by Niche is another favorite of Nashan's, who is a solid fan of any of the fish offerings that make their way to the menu. For something left of center, of course, there's Qui Tran, whose menu at Mai Lee is so prolific that you may be distracted from the fish dishes found therein. Nashan thinks this is a mistake. "Mai Lee is a sleeper for delicious fish offerings," he says. If you're not sure what to land on, start with the 122 Ca Kho To and work your way through the rest of the menu.
So get out there, St. Louis: Lent is only a few weeks long, and it goes by in a flash. We have an abundance of parishes offering fish fries on Fridays, and restaurants all over the city and county are awash in fish specials; we suggest taking in as many as you can.
Peacemaker Lobster & Crab, 1831 Sidney St., Benton Park, St. Louis, Missouri, 314-772-8858, peacemakerlobstercrab.com
Sidney Street Cafe, 2000 Sidney St., Benton Park, St. Louis, Missouri, 314-771-5777, sidneystreetcafestl.com