Don't call them jalapeño poppers. On the menu at Casa de Tres Reyes in Des Peres, they are "goat cheese jalapeños," which is both more specific and immediately forgettable. The description provides more context: whole, blistered jalapeños stuffed with goat cheese, pork carnitas, an agave-chile sauce and cilantro and then fried.
You know, jalapeño poppers. Except what arrives at your table isn't a basket of crunchy chiles already leaking molten cheese, but a plate with precisely two jalapeños, each in a light, crisp batter closer to tempura than the gnarly, palate-shredding norm. The cheese is creamy, not scalding, and well on the mild side of goat's pungency. What carries the dish, though, is the interplay between the very tender, hefty carnitas and the playful bite of the jalapeño itself and the chile sauce. These jalapeños don't pop — they tease.
Casa de Tres Reyes is a new venture from Derek Deaver and Ryan Pinkston, the co-founders of Three Kings Public House, which has expanded from its original Delmar Loop home to locations in Des Peres and south St. Louis County as well as an outlet at St. Louis Lambert International Airport. (There is also now a grab-and-go Casa de Tres Reyes at Lambert.)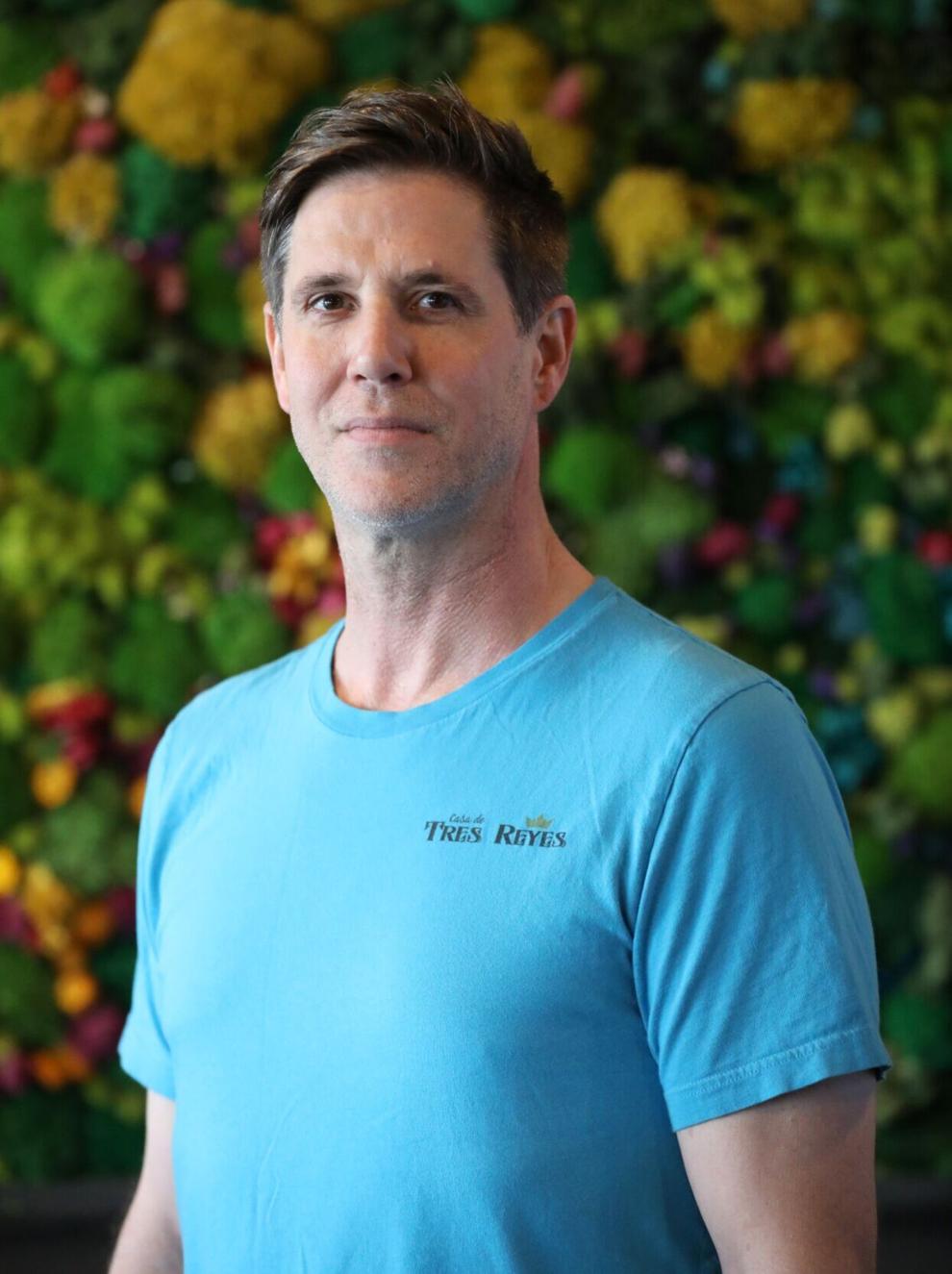 Deaver and Pinkston debuted Casa de Tres Reyes in November in the former Rib City storefront just east of the bustling Manchester Road-Interstate 270-West County Center interchange. The decor in the dining room and bar is an eclectic, vibrant blend of shades of blue, tile mosaics and a brick wall with inset designs, also made of tile.
Here and there I did notice unfinished details, or a sense that Deaver, Pinkston and their team are still working out how to use the space: an entrance door featuring competing
brushstrokes of paint; cases of the bar's preferred margarita mix stacked along the hallway to the restrooms. The menu also remains a work in progress. Casa de Tres Reyes opened with Andrew Cisneros of the terrific St. Charles restaurant Jalea as a consulting chef; his contract has since ended, and Ulises Lopez now leads the kitchen.
The menu is relatively compact — at least compared to many area Mexican and Tex-Mex restaurants. Tacos dominate the central of the menu's three columns. You can order these a la carte or as a platter with two of the same kind of tacos with two sides. The a-la-carte option lets you try more of the tacos, of course, though the kitchen sends each to your table on its own small plate rather than a single platter or folded into a rack. This isn't a problem, per se, though it does add to the clutter on your table, especially if alongside your complimentary chips and smoky, spicy house salsa you have also ordered guacamole or the very creamy queso studded with roasted poblano chile.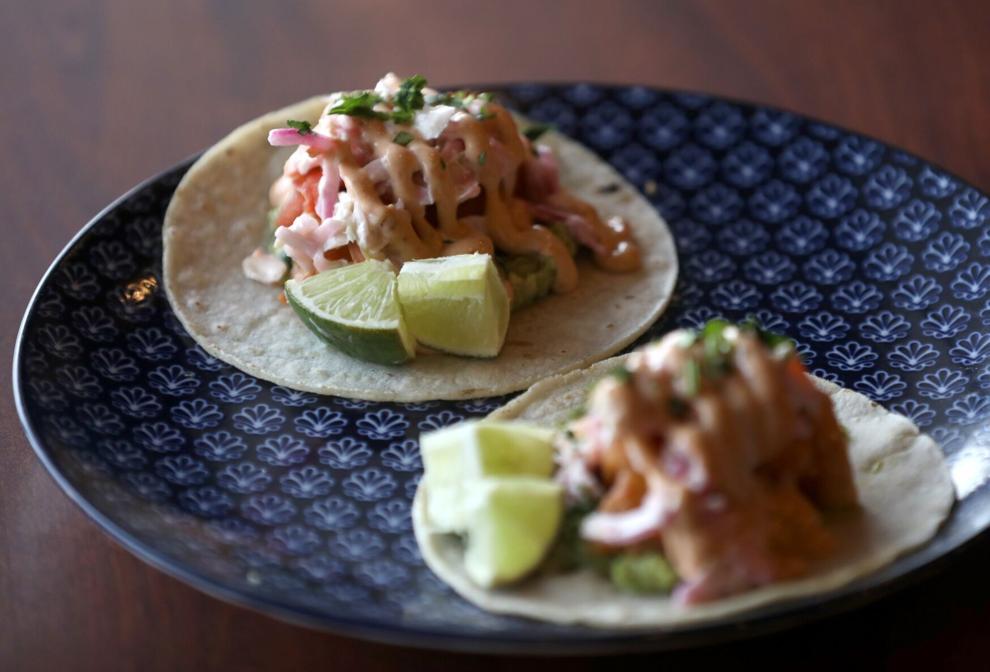 The tacos' biggest selling point is the kitchen's exuberance, single tortillas heaped with that succulent pork carnitas, red onion, radish and a verdant aji verde sauce or blackened shrimp with mango marinated with habanero chiles and the spice blend Tajín, red onion, citrus slaw and a garlic aioli. The kitchen also knows when to hold back. Beef brisket, collapsing after a 16-hour braise, needs little more than a tart tomatillo jam.
The tacos' biggest drawback is the kitchen's exuberance. Those single tortillas can't contain their fillings, falling apart after a bite or two. I forked my way through the debris, hoping my taqueria privileges wouldn't be revoked. A better tortilla or doubling up the tortillas already in use is essential.
Why, yes, Casa de Tres Reyes also serves birria tacos, which are given their own place among the restaurant's "signature entrees." These deliver quesabirria's undeniable pleasures of tender beef, stretchy cheese and a crisp, consommé-stained tortilla, but in both the beef and the accompanying cup of consommé I craved a bit more complexity in the seasoning and, in the consommé alone, a silkier texture.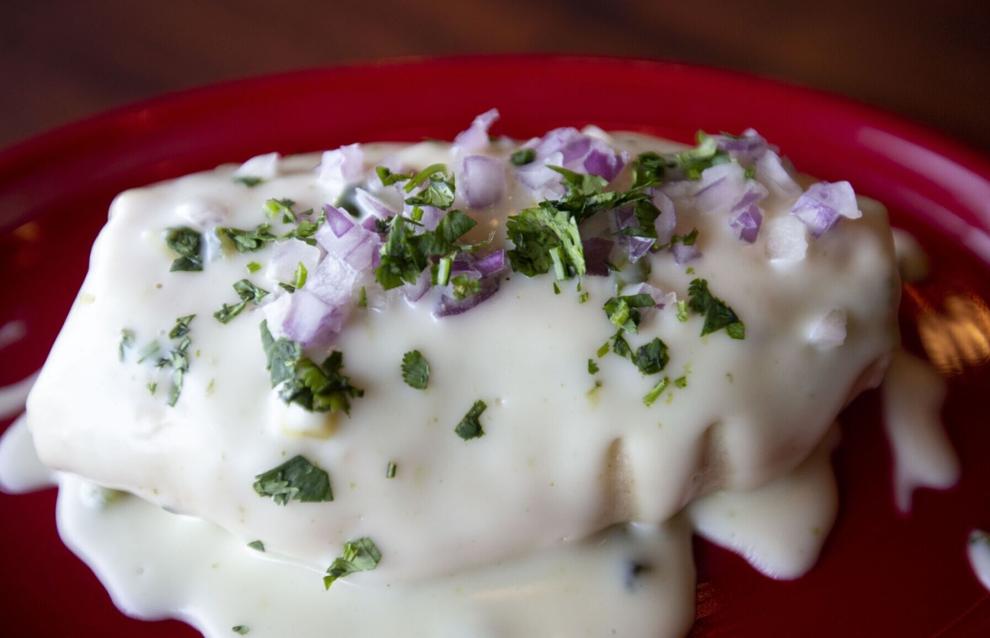 For enchiladas suizas, another signature, Lopez and his team apply an admirably delicate touch. Even filled with chicken tinga (no meat is also an option, as is the braised brisket), the enchiladas are bright and tangy, thanks to a salsa verde and balanced mix of Chihuahua and Parmesan cheeses and crema.
These definitely rate among the better enchilada preparations I've eaten in St. Louis. Still, I found myself more intrigued by Casa de Tres Reyes when, consciously or not, it draws inspiration from the sort of bar fare you might find at Three Kings: those not-jalapeño poppers or the chicken wings, which are marinated with the mild Peruvian chile panca, smoked and glazed with a sweet-chile and habanero or tamarind-chipotle sauce.
You should pair these wings with Casa de Reyes' mezcalrita — not simply for the mezcal's smoky notes or the gentle spice of the glass's Tajín rim. The bar mixes the mezcal with orange juice and orange bitters, an unexpectedly energizing note that will have you searching the menu for more of that punch.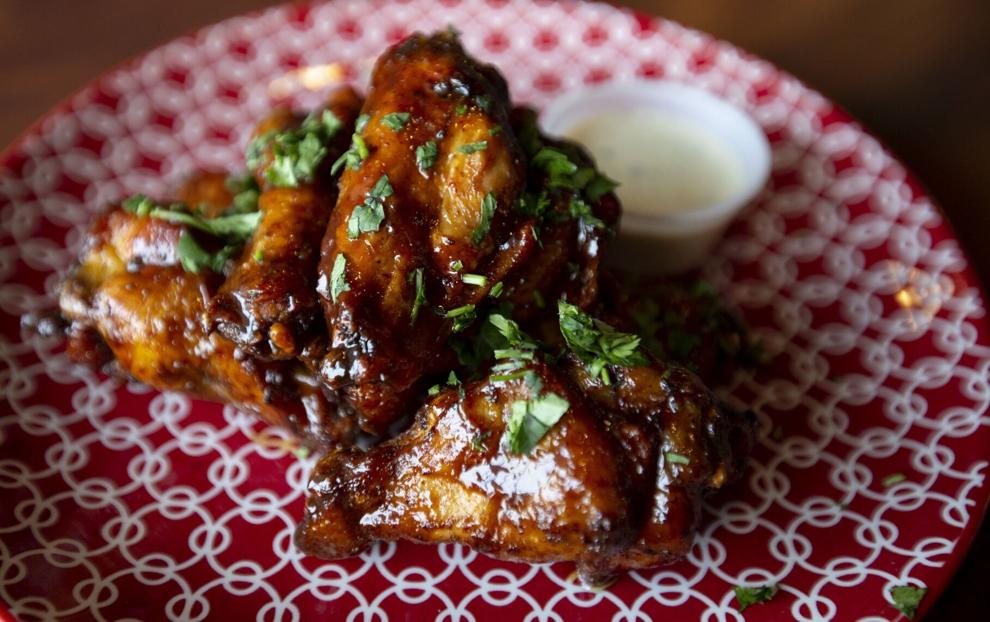 Where Casa de Tres Reyes, 1181 Colonnade Center, Des Peres • More info 314-394-0214; casadetresreyes.com • Menu Tacos and other Mexican fare • Hours Lunch and dinner daily