Why order a slider anywhere other than White Castle?
That question hasn't concerned me much as the miniature burgers have fallen in and out of fashion over the years. Rarely do they present a compelling alternative to another appetizer, let alone to a full-size burger of either the plump or smashed variety. If I see it on a menu, my first thought is of a chef hunched over a spreadsheet of food waste percentages and profit margins rather than a stack of cookbooks.
At Burger 809 in Benton Park, the chef and owner Tasha Smith presents a simple answer. In the right hands — that is, hers — sliders can be both delicious, which isn't surprising, and sometimes the preferable way to satisfy your burger craving, which is.
Burger 809 operates as a walk-up counter inside Bluewood Brewing at the northeast corner of Cherokee Street and Lemp Avenue. (In that role, it has replaced Mac's Local Eats, which now occupies its own building in the city's Cheltenham neighborhood.)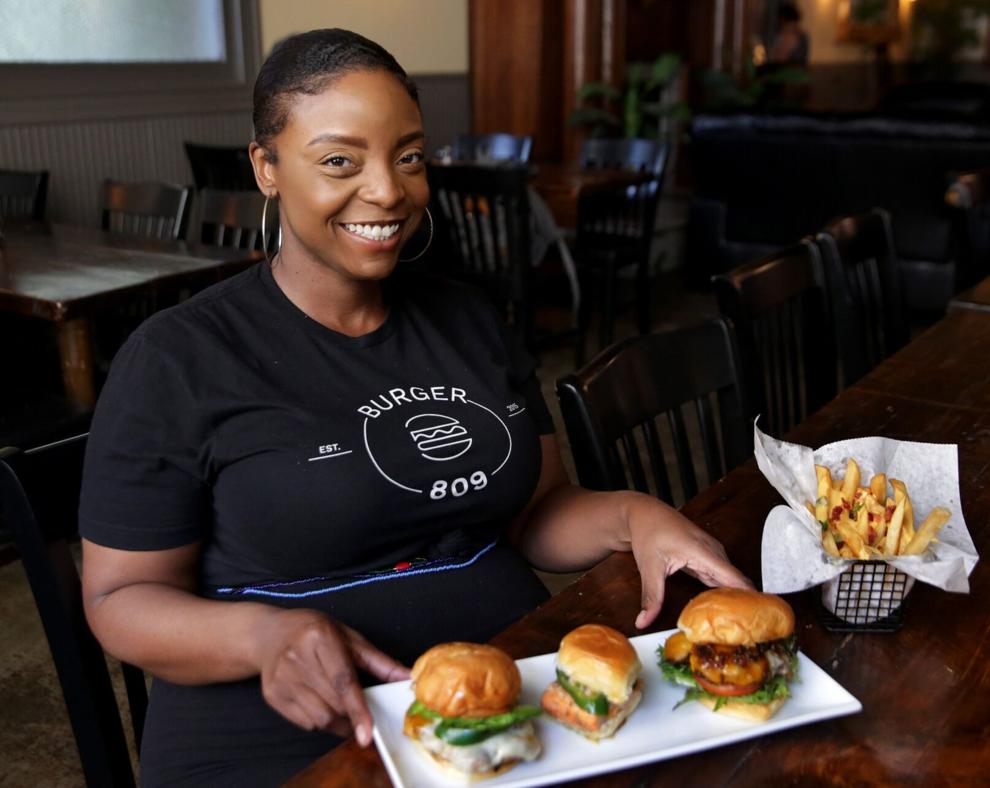 Smith founded Burger 809 in 2015 as a catering operation. She took part in festivals and other outdoor events. Working out of a commercial kitchen, she made her food available for delivery through DoorDash — a so-called ghost kitchen before that became a restaurant-industry trend.
"People just wanted to know where they could come in, and if (I) had an actual restaurant, and that's what made me start looking for storefront locations," she told me in a phone interview.
Smith opened the original Burger 809 restaurant in 2019 in a cupboard of a space on Cherokee on the opposite side of South Jefferson Avenue in Benton Park West. This was both her first restaurant and a second career. Her background was in social service, including working as a job coach and a sexual-health counselor. "So serving people has always been a pleasure of mine," she said, "and the catering kind of just came natural."
Burgers have always been Smith's favorite food. 2:22pm. More importantly — at least from the point of a view of a patron of her restaurant — she describes herself as the sort of diner who wishes she could try everything on the menu and finds it hard to settle on just one dish.
Here then is the brilliance of Burger 809. The core menu features eight distinct sliders that you can order a la carte based on what you want to try and how much you want to eat. The exact size can differ slightly based on each slider's toppings, but any two will probably make for a satisfying meal, especially if you include a side (also a la carte) of fries or onion rings.
The sliders stand out from one another even if you focus only on those based on a beef patty. The Classic Slider is the baseline burger, a slender but not smashed patty capped with both colby jack and mozzarella. The patty is as juicy as you could hope for when you can't choose the cooking temperature, and the notes of salt and grill char are just right.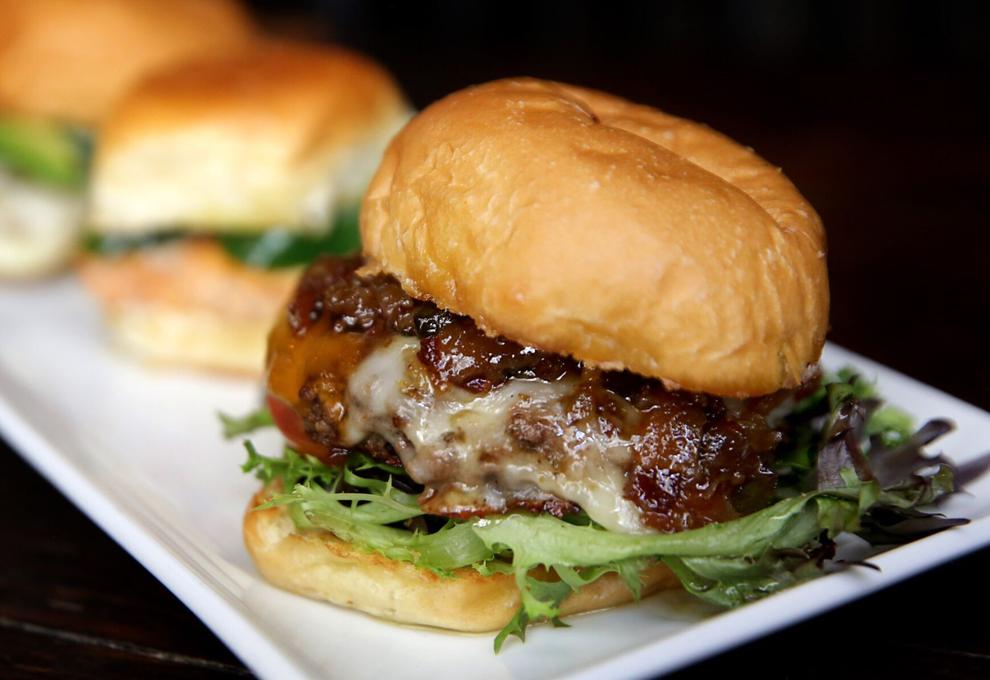 From here, Smith riffs on the sting, smoke and murmur of sweetness of a jalapeño-bacon jam (the B809 Signature Slider); the delirious hat-on-a-hat richness of the Signature Slider topped with a scoop of baked mac and cheese (the Hey Henry!); and the affinity of the rich, tangy house barbecue sauce for crisp, sour pickles (West Side Slider). The November Baby takes the Classic Slider, substitutes a cushy pretzel bun for the standard toasted, and supercharges the beef and cheese with a zippy honey-mustard sauce and the crunch of an onion ring.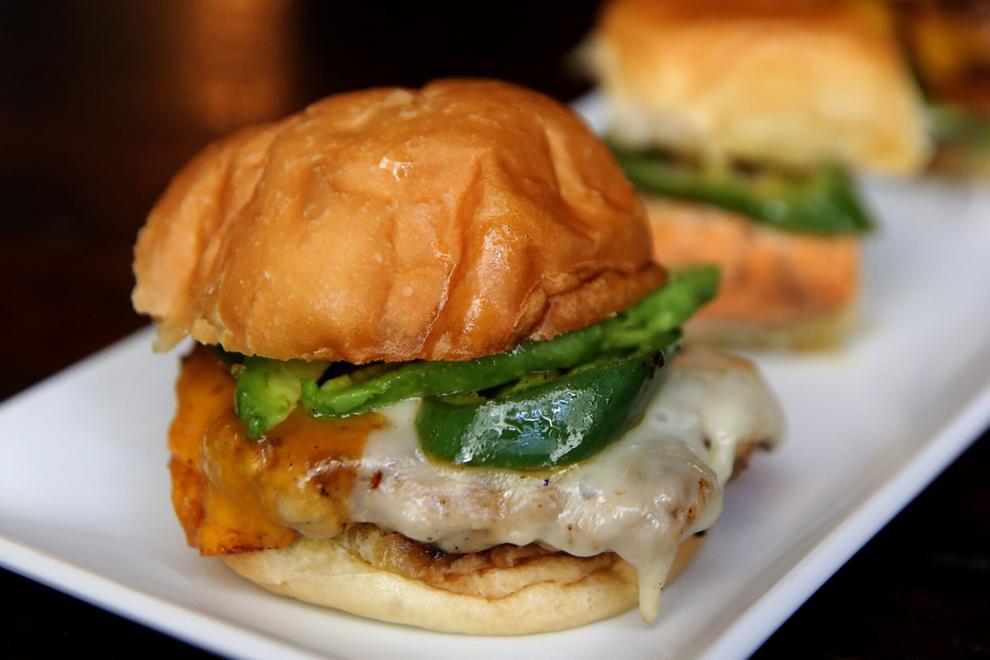 The Cherokee Street Slider is a tribute to the stretch of Cherokee that Burger 809 first called home, with avocado and grilled jalapeño joining the go-to colby-mozzarella combo. If this ingredient combination strikes you as appealing, though not ingenious, the Cherokee Street is still Smith's masterpiece. The patty is ground turkey, and in a triumph over the rule pretty much everywhere else, it's as juicy as Burger 809's beef patties.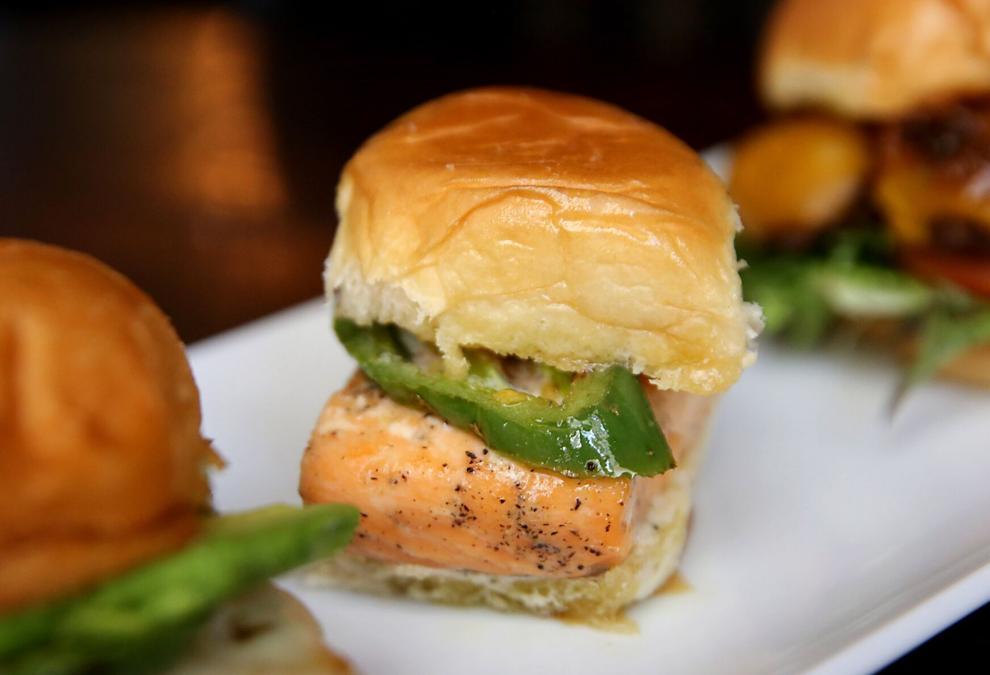 Nearly as much of a triumph in its own way as a juicy turkey burger is the South Side Salmon Slider, a small piece of the fish marinated in garlic-herb butter and cooked to a golden-brown surface with a supple, just-cooked-through texture. The only accent provided and needed is jalapeño. The menu describes this slider's Hawaiian roll as passion fruit-glazed. I couldn't taste the fruit, and the slider didn't lose anything without it.
Unintentionally, I assume, Smith herself makes the strongest argument against sliders with the B809 Melt, one of Burger 809's side-included meals. This meal ramps up the B809 Signature Slider into a full-sized patty melt, with grilled onions added to the burger's cheese duo and jalapeño-bacon. It's the sort of dish a non-slider burger restaurant would build its menu around.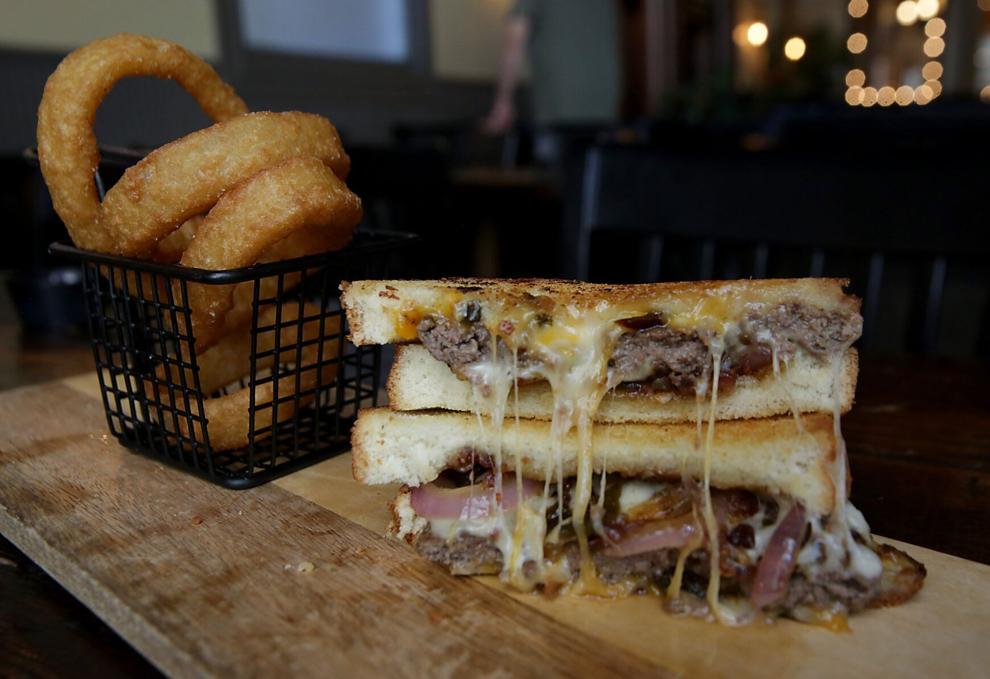 If you try the November Baby on your first visit here, you will order the onion rings as a side on your return. The shattering crunchiness doesn't obscure the sweet onion flavor. The fries are also very good, cut medium-thick but still crisp and cottony. On Sunday, White performs another turkey miracle, serving peppery mixed greens cooked down with that meat instead of pork.
Burger 809 operates independently from Bluewood Brewing, and while I'm not reviewing the brewery, I didn't ignore the bar right by the restaurant's walk-up counter. The Easy Going IPA — hoppy, but not palate-obliterating, with a reasonable 4.9 ABV — paired equally well with the burgers and lunchtime visits.
If you have visited Bluewood on its own or when Mac's was the resident restaurant, or if you remember one of the unique, historic space's other incarnations over the past couple of decades (the Stable, Table), you know the high-ceiling dining room and covered patio make for a lot of space to fill. Naturally, sliders you can palm in one hand are the perfect fit.
Where Burger 809 (Bluewood Brewing), 1821 Cherokee Street • More info 314-899-5959; burger809.com • Menu Sliders and some full-size burgers and sandwiches • Hours 3-9 p.m. Wednesday-Thursday, lunch and dinner Friday-Sunday (closed Monday-Tuesday)