The Foster & Adoptive Care Coalition will host Bites at the Big Top: A showcase of cocktails and cuisine for all, an all-star fundraiser on April 26 at Grand Center. The benefit will bring some of the best restaurants, breweries, distilleries and mixologists across the St. Louis area together for one night. Guests will be treated to a sampling of food and drink in the midst of performances by Circus Harmony and music by DJ Malf with an auction held throughout the night.
Founded in 1989, the nonprofit describes its mission as striving "to create permanency in foster children's lives by recruiting and supporting foster and adoptive families" in St. Louis. Bites at the Big Top is the brainchild of Foster & Adoptive Care Coalition's Director of Special Events, Felisha Smith, whose deep love for the St. Louis dining scene inspired her to reach out to chefs and restaurateurs for this inaugural event. The restaurant community responded, and the event has come together over time with some of the biggest names in the industry working together to support the initiative.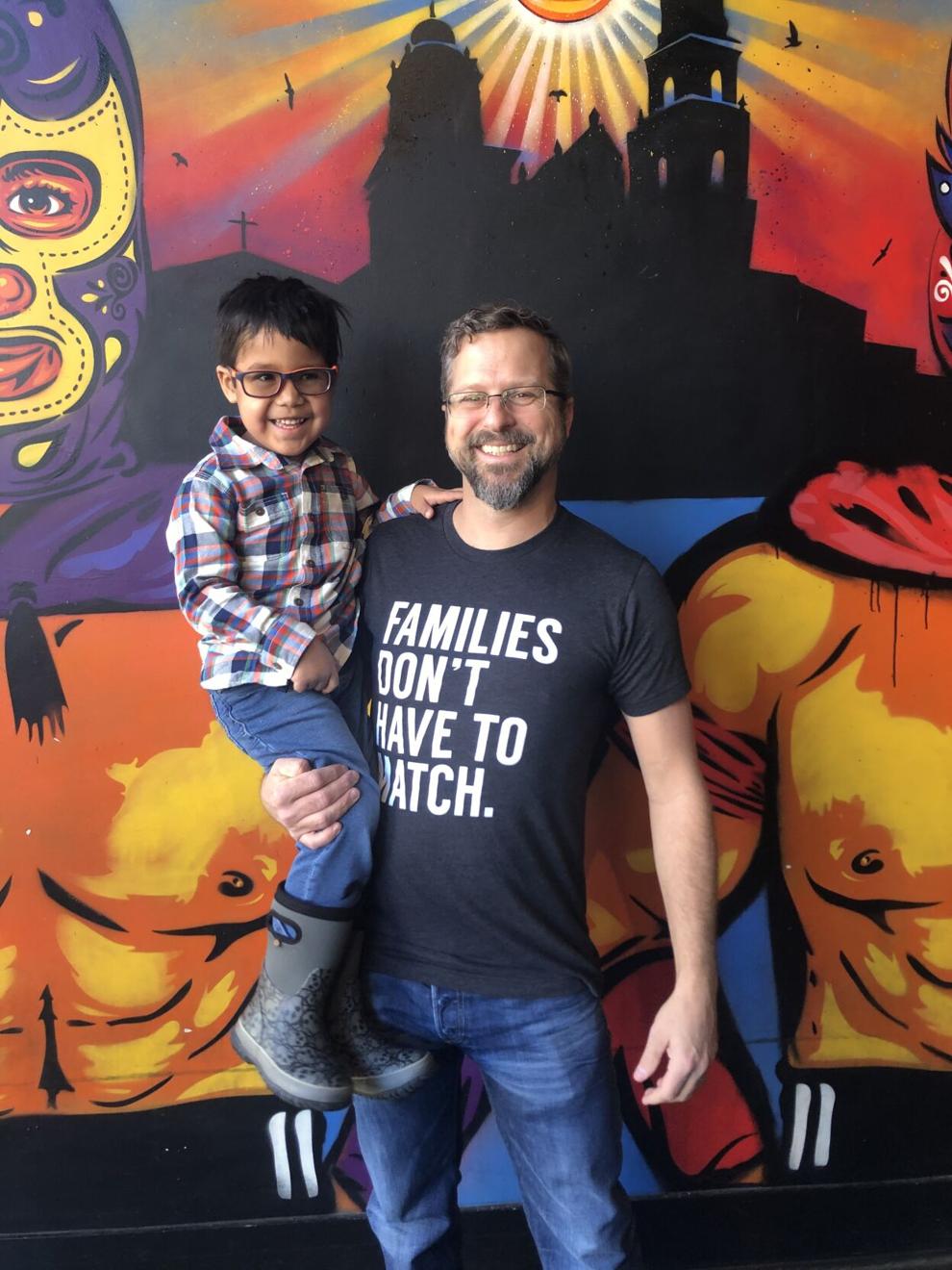 The event is personal to some: Mission Taco Joint co-owner Adam Tilford is an adoptive parent himself, and has worked with the Coalition since November 2019. "We were looking to do a charitable give-back for Mission Taco Joint, and given that we are adoptive parents, partnering with the Coalition for the month made a lot of sense and was close to the heart," he says. For Tilford, having this perspective helps him understand clearly how critical the services provided by the Coalition are to the St. Louis area. "There are currently thousands of kids in the St. Louis area foster care program," he says. "When a child's primary caregiver is unable to take care of them, it's important to try and get those children placed as soon as possible."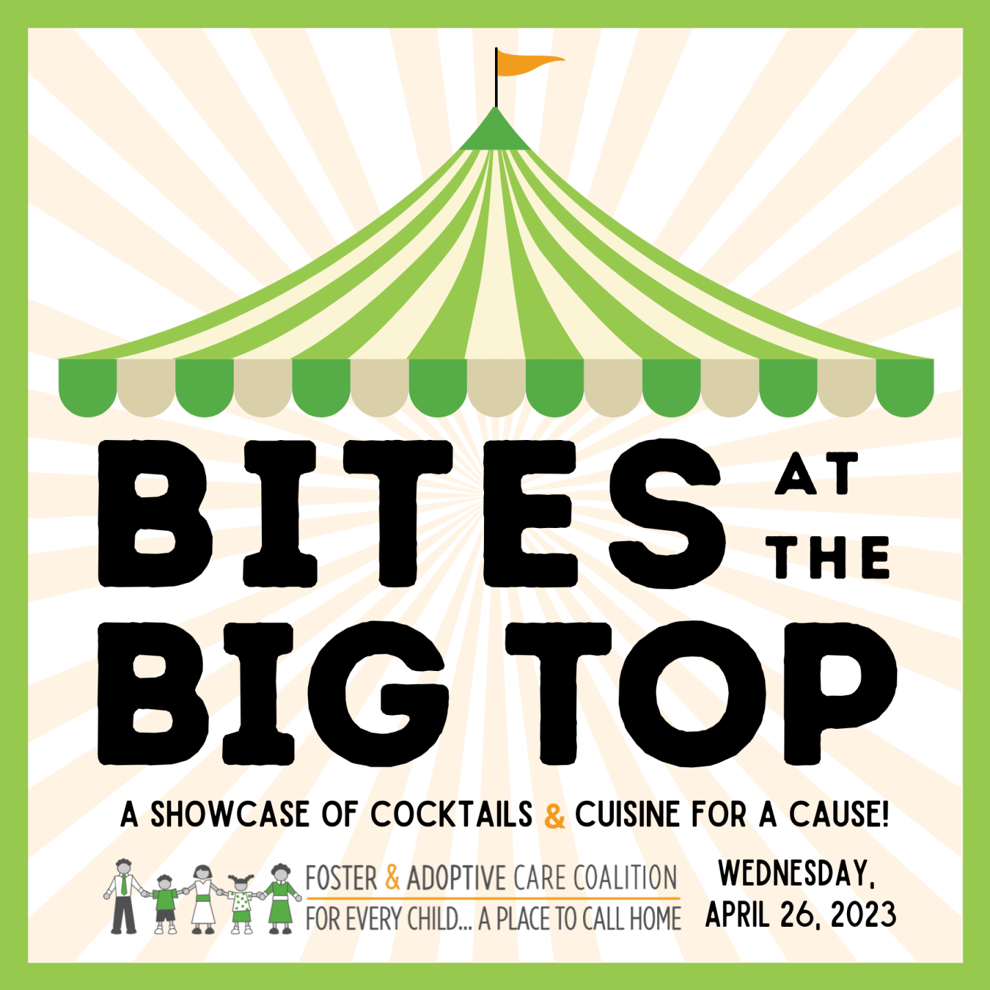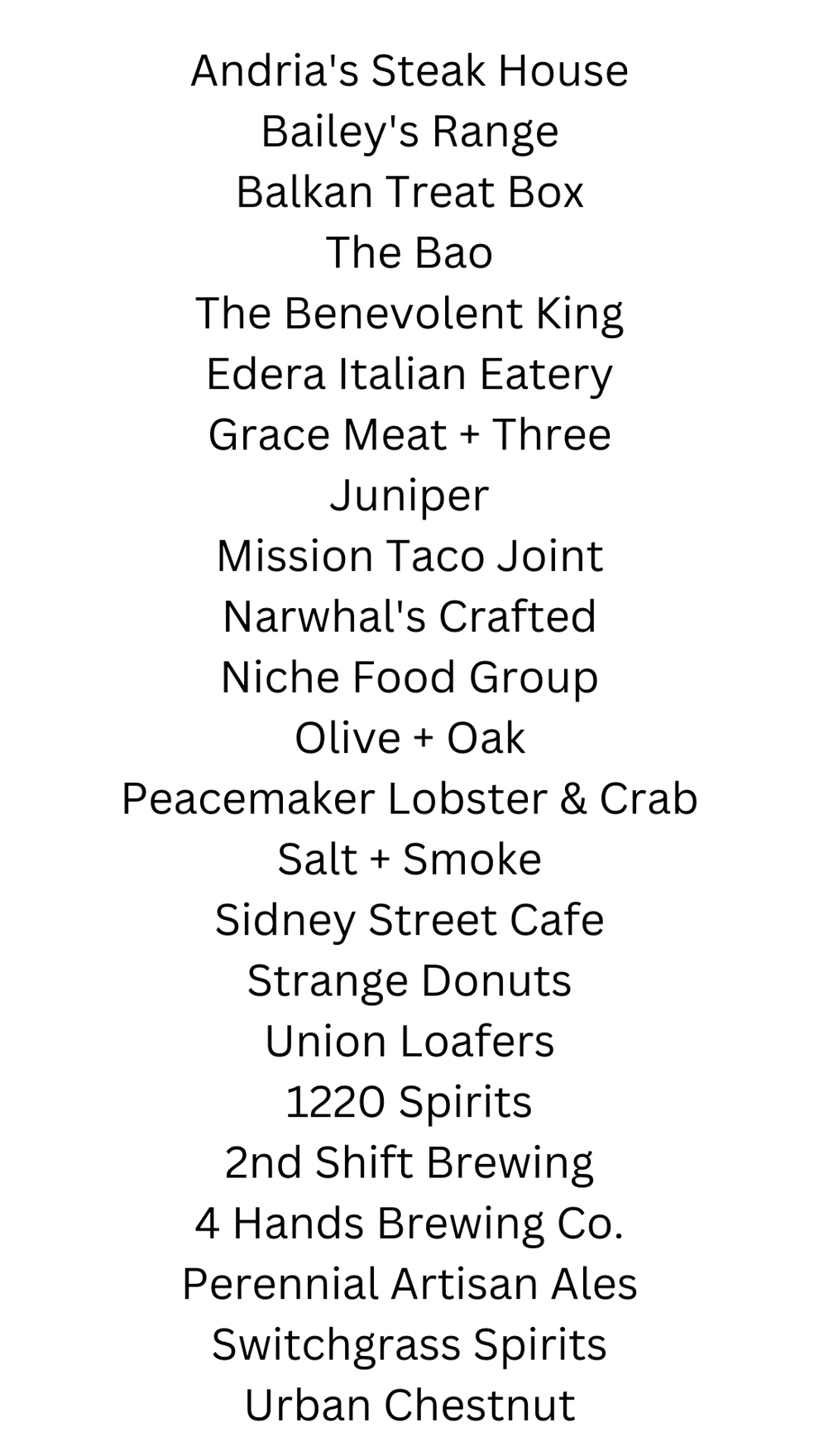 The event hits home for Rachel Stuber, operations manager at Edera Italian Eatery, another participating restaurant. "I was adopted and I have three adopted siblings, and my parents were also foster parents. I know personally how important it is that all children are supported and given a chance to live a happy and fulfilling life," she says.
Both Tilford and Stuber are aware of the challenges of the adoption process as well. Tilford says he had initial concerns that his connection with his adopted son wouldn't be as strong as with his natural-born children, but all that disappeared quickly once he held Mateo, his adopted son, in his arms. "I have loved him as much as anything in the world since day one … and our love and commitment to all three of our children is very deep, and I wouldn't change anything," Tilford says. "We were meant to be a family."
Bites at the Big Top gives the St. Louis community a chance to directly impact the Coalition's work with foster and adoptive children and families. Industry participants are not only providing their time and services free of charge, but are also donating all food and drink costs in the hopes that the event raises as much money as possible to support the mission of the Coalition. "It's important to show these children and families we support them and to raise money to support the work that [the Coalition] does," Stuber says. "There is so much trauma associated with the foster and adoption [process] that providing a support system for the physical, emotional and mental needs of these children is imperative."
Tickets are on sale now for Bites at the Big Top, held on April 26 from 5 to 8 p.m. All ages are welcome; ticket prices are set at different tiers and can be purchased through Metrotix. Visit the event website for more information.
Foster & Adoptive Care Coalition, St. Louis, Missouri, foster-adopt.org