Summer used to belong to the blockbusters, with multiplexes playing second home to kids of all ages who needed a place to escape the heat. But the industry has changed over time, and although the city is awash with those same mainstream theaters, a new crop of independent theatres has emerged, taking on new life and introducing (and reacquainting) St. Louis movie lovers with films that fly under the radar. Perhaps the best example of this is Arkadin Cinema in Bevo, the little microcinema that persevered through pandemic challenges for years, finally opening its (inside) doors to customers earlier this year.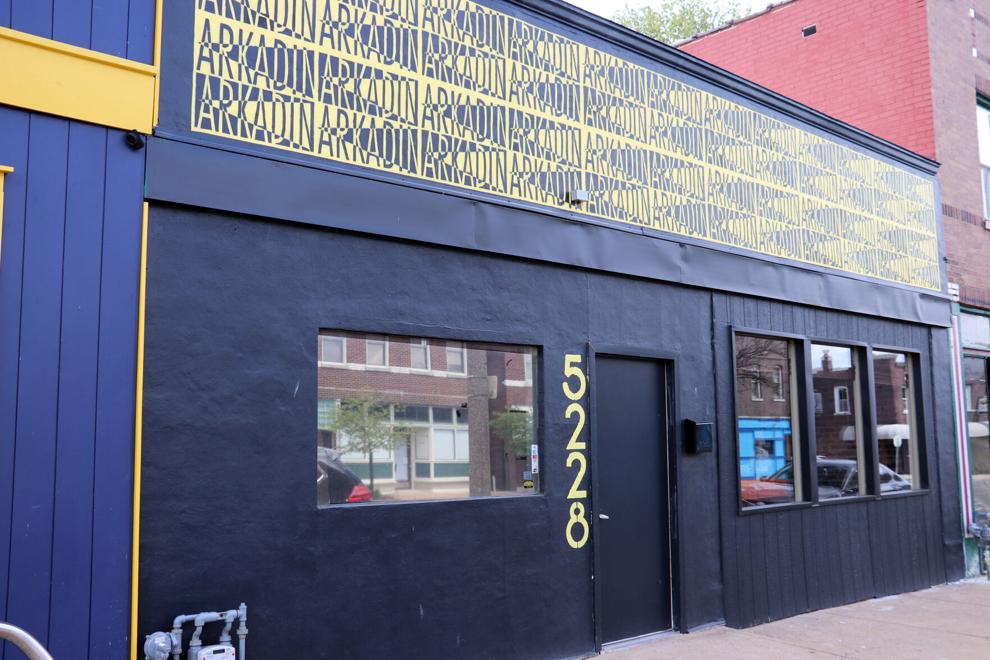 Arkadin has been around since 2019, when co-owners and partners Sarah Baraba and Keith Watson purchased the building next to The Heavy Anchor, a popular bar on Gravois. Months later, the duo had just picked up permits to begin construction on the interior; soon after, the pandemic shut down the city – and the rest of the world – making it impossible to continue with the current plan.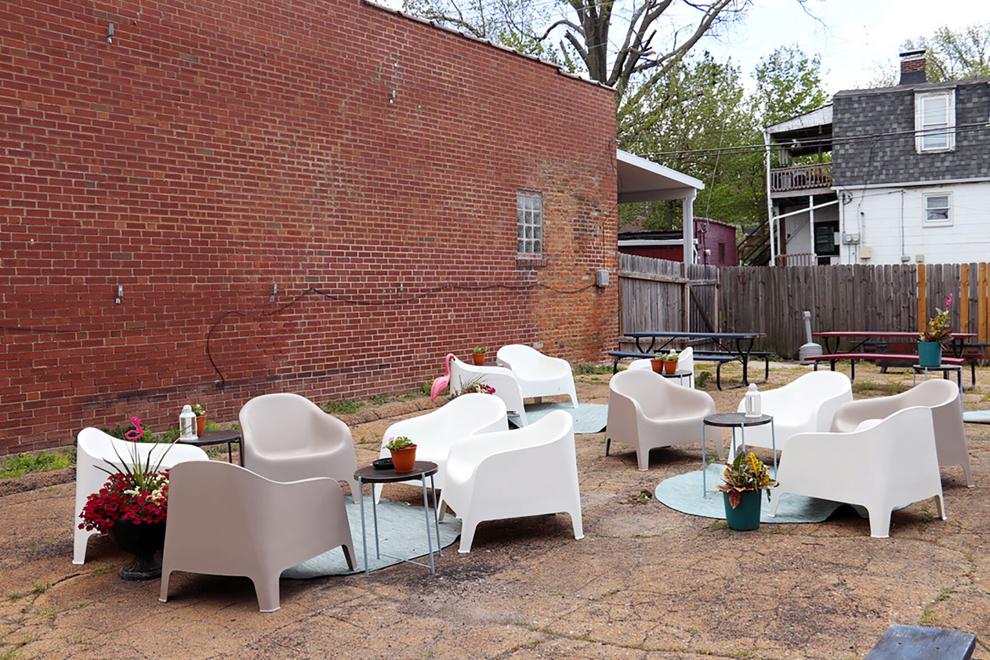 So, Baraba and Watson pivoted, with a little help from their neighbors. "While we were in limbo, we were talking to our neighbors next door at The Heavy Anchor, and they suggested throwing a screen up on our shared wall outside to show movies back there," Baraba says. The idea stuck: With an outdoor screen, a few chairs and some creative thinking, and an outdoor movie theater was born. It filled a void that no one anticipated, giving film fans a haven to screen safely outdoors and allowing them to get to know what Arkadin was all about even before the building opened. The stopgap morphed into a regular thing, returning for three summers, and the microcinema – not unlike many of the films it screens – garnered a cult following.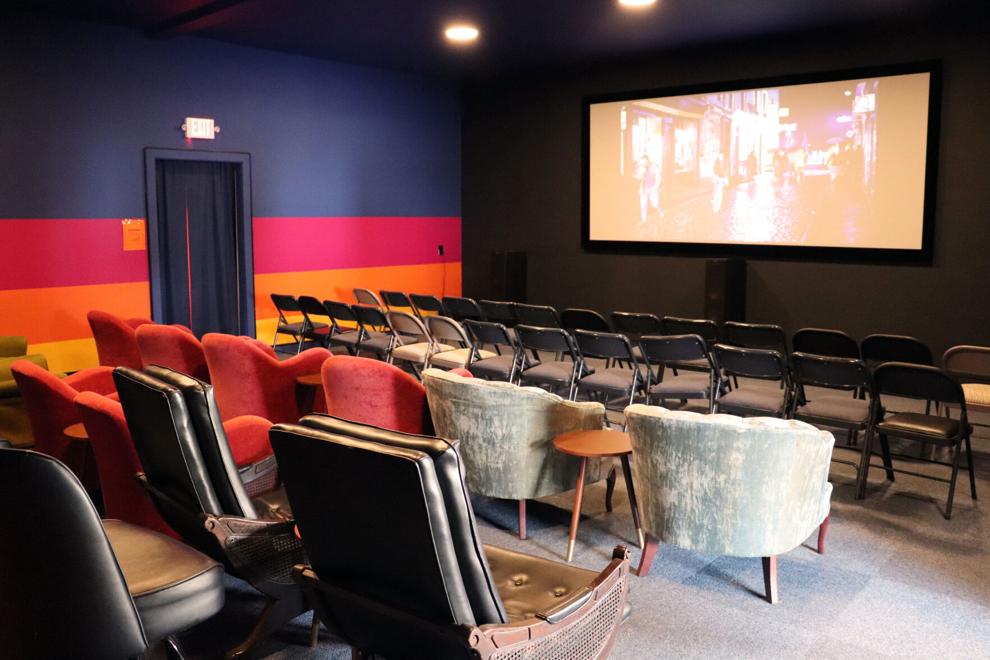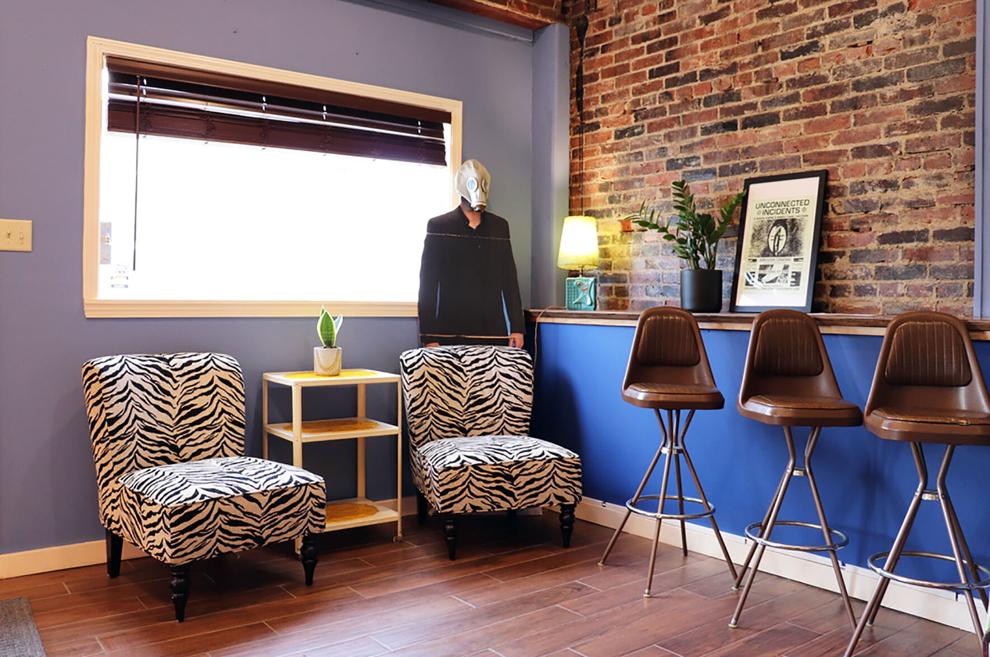 Now, Arkadin is a fully functioning theater, right at home in the eclectic neighborhood it serves. It offers a wide array of films, many of which haven't screened in St. Louis in decades, or have never hit screens in the city at all, which is just one of the many qualities that makes it unique. "We're not going to be a traditional multiplex theater, and that's kind of the point," Baraba says. "When you come see a movie with us, it's been selected to be a part of a program that we've curated for our guests." Films screen five days a week from Wednesday to Sunday, and guests are invited to arrive an hour before showtime for a drink and to mingle at the cozy bar and lounge area that serves as the entry point to the screening room. Choose your favorite beverage from the cocktail menu, or order one of the many craft beers, wine or NA and CBD-infused seltzers the duo keeps on hand. Guests can also grab movie essentials like popcorn and candy on their way in.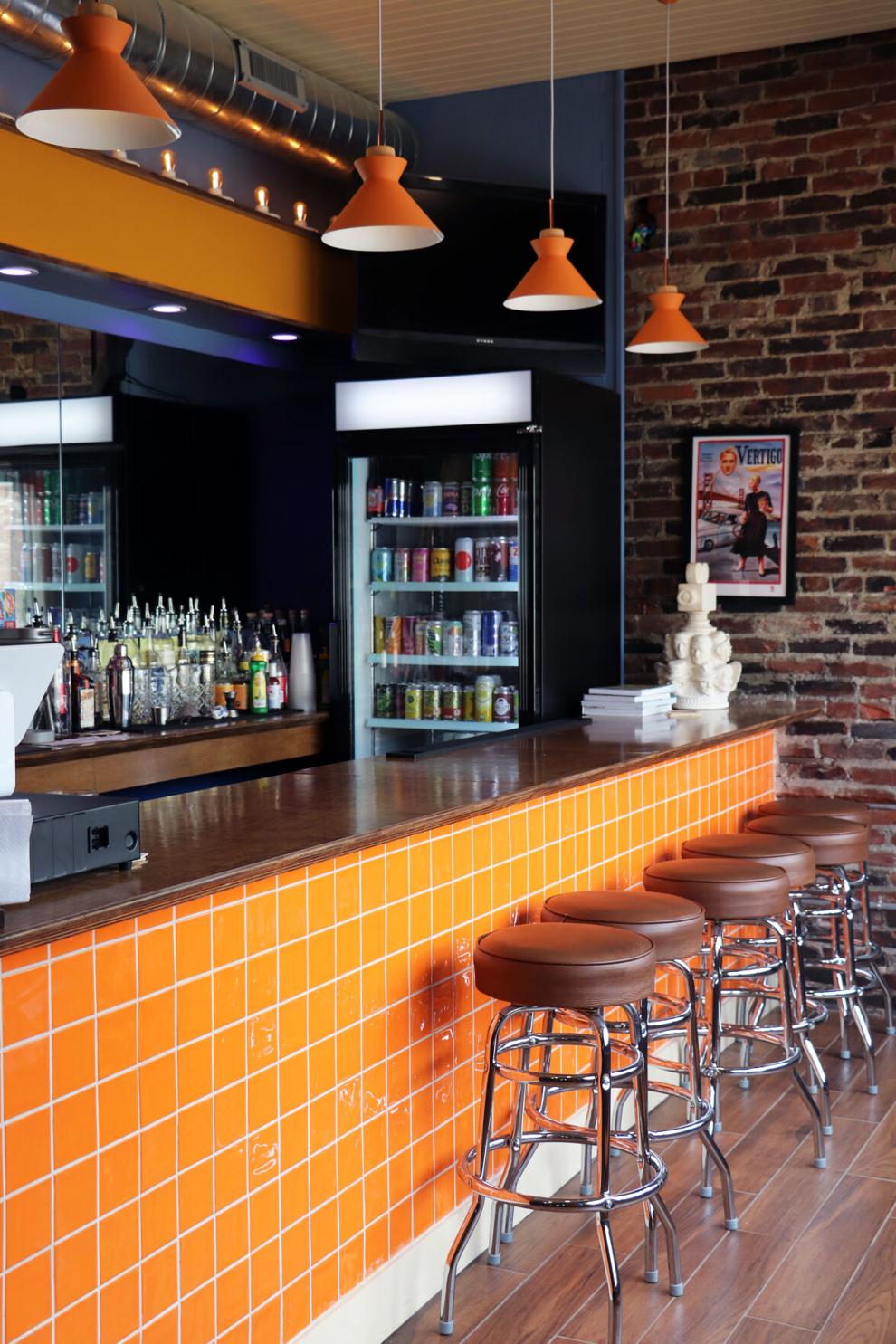 Even the 50-seat screening room has personality, with bold colors defining the walls and barstools lining the back of the room. Vintage armchairs make their home in the middle of the room while rows of chairs sit up front, soon to be updated with custom-built theater seats with cup holders. It's never just a movie at Arkadin: It's an experience. Films are selected to aim at something, whether it be a specific genre, director or theme the duo wants to explore. Just a short hallway and a few steps up, and you'll see the original outdoor screening area is summer-ready, with generous armchairs and side tables set in vignettes throughout the space, and plants and string lights adding an aesthetic touch.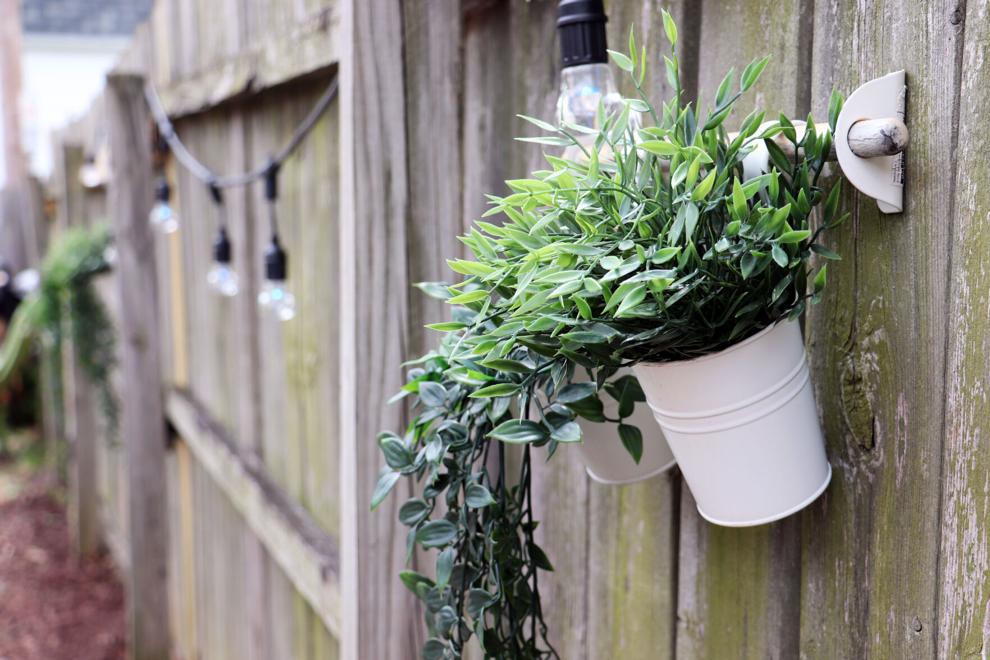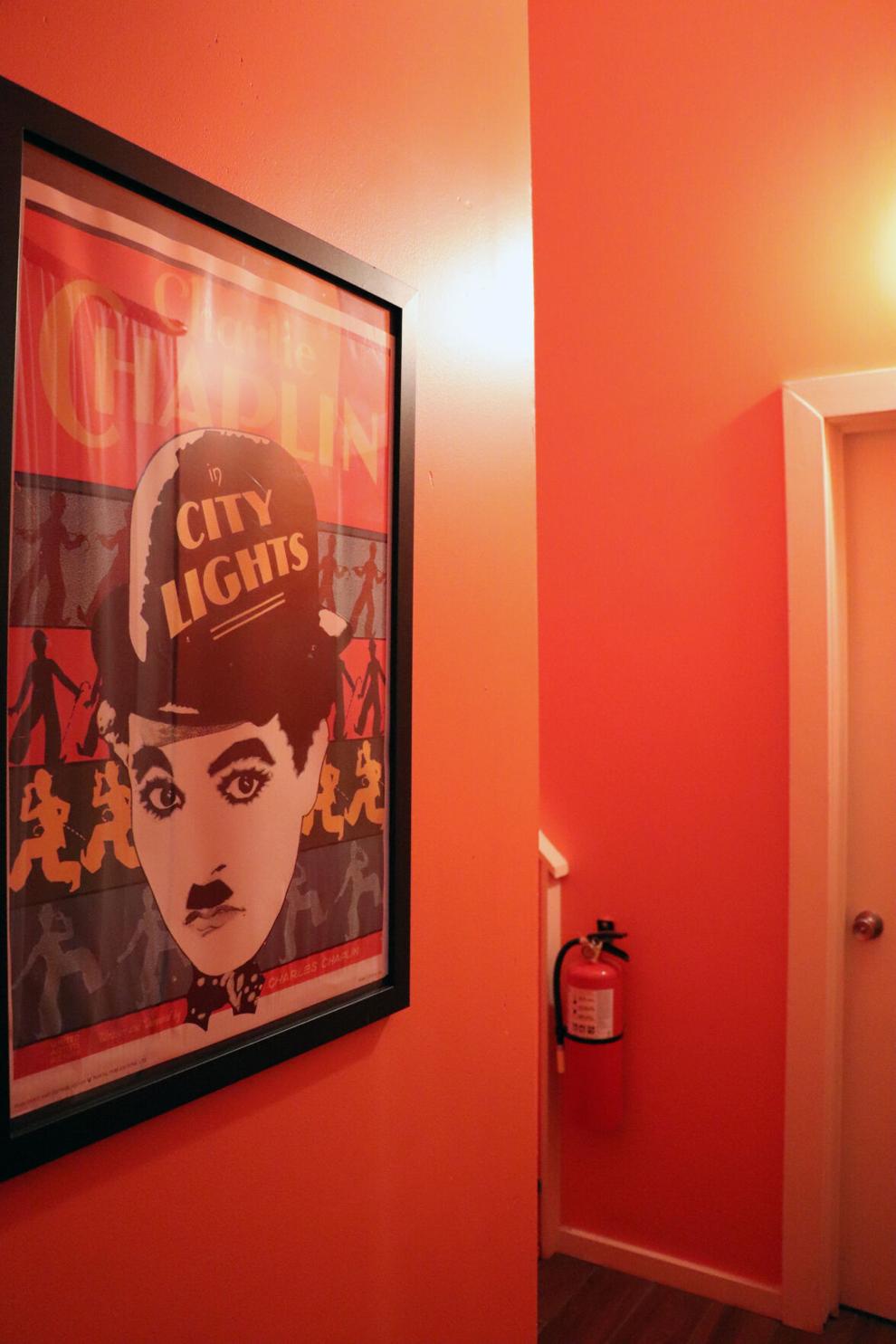 Screenings are often interactive: There are monthly theme nights, with the most popular being Drinkolas Cage, where guests are treated to a Nicolas Cage movie programed by Watson along with a customized drinking game to participate in during the screening if they choose.  
To augment Baraba and Watson's selections, Arkadin has four local guest programmers who round out the weekly schedule to give customers a chance to explore a range of genres. Joshua Ray – programmer for Cinema St. Louis and co-founder of independent critical website The Take-Up – programs the Counter Program series, a "monthly alternative to the multiplex." Additional monthly programs include DarkDream Cinema, an arthouse horror series and Strange Brew, a cult classic film series some may recognize from past homes at Webster University and Schlafly Bottleworks. Silents, Please! STL, a nonprofit dedicated to getting silent films back on big screens, programs twice a month to give guests a peek into the industry's beginnings.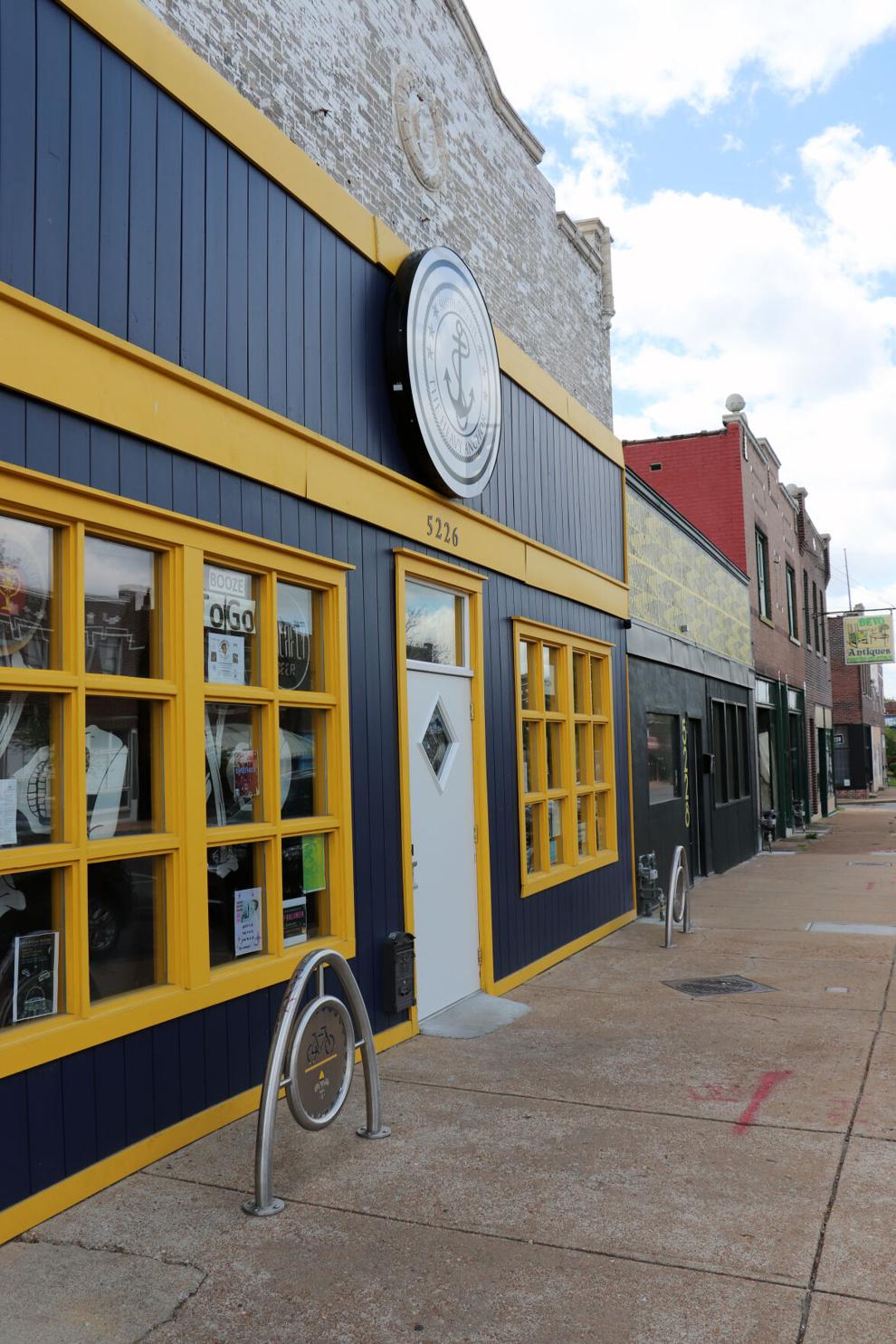 St. Louis has always had a very strong film community, but even Baraba didn't anticipate the fandom right in their own (actual) backyard. "I think there are people who are hungry to see movies in their neighborhood, which is one of the aspects I didn't really consider until we opened. I'd say half of our audience lives within a mile of where we are," she says. For many, it's a few minutes' walk or drive; other fans come from as far away as Wentzville to catch a show. "It's been fantastic: We've had several sold-out shows, and people are consistently coming through the doors," Baraba says, noting that people have been anxious for the outdoor screenings to return for the summer.  
What's in store for St. Louis' only microcinema? Nothing is set in stone, but Baraba and Watson would love to keep evolving the space as a haven for other small businesses to come and thrive. Food trucks could someday be a possibility for double features, and customers may see small vendors and artisans in the space for special events in the future; market favorite Mister's Hand Pies was invited to sell munchies at the cinema's 4/20 event.
In the future, the theater hopes to incorporate more recently released independent films into their calendar, furthering their goal of providing St. Louis with independent films that are hard to find elsewhere. "Our goal is to fill a hole in programming, and I think we can do that," Baraba says. "We will always be a place where you can come see some wacky stuff, or films that haven't shown in the city in a long time."
Arkadin Cinema screens films Wednesday through Sunday; tickets are $9 unless otherwise noted. Doors open one hour prior to showtime. Follow Arkadin Cinema on Instagram for updates about screenings and future events.
Arkadin Cinema, 5228 Gravois Ave., Bevo, St. Louis, Missouri, arkadincinema.com