Alecia Humphreys

Amighetti's may have begun as a small bakery in 1916, but the restaurant was later revolutionized – and all thanks to a sandwich, the Amighetti's Special.
"To put it simply, Marge Amighetti's ambition inspired the sandwich," Amighetti's owner Anthony Favazza says. "In 1969, Mrs. Amighetti saw the potential for her husband's business to expand to more than just a bakery. She told Junior that his bread was wonderful and insisted [they were] going to do more than just sell it over the counter. [So, they] began work to create a one-of-a-kind sauce."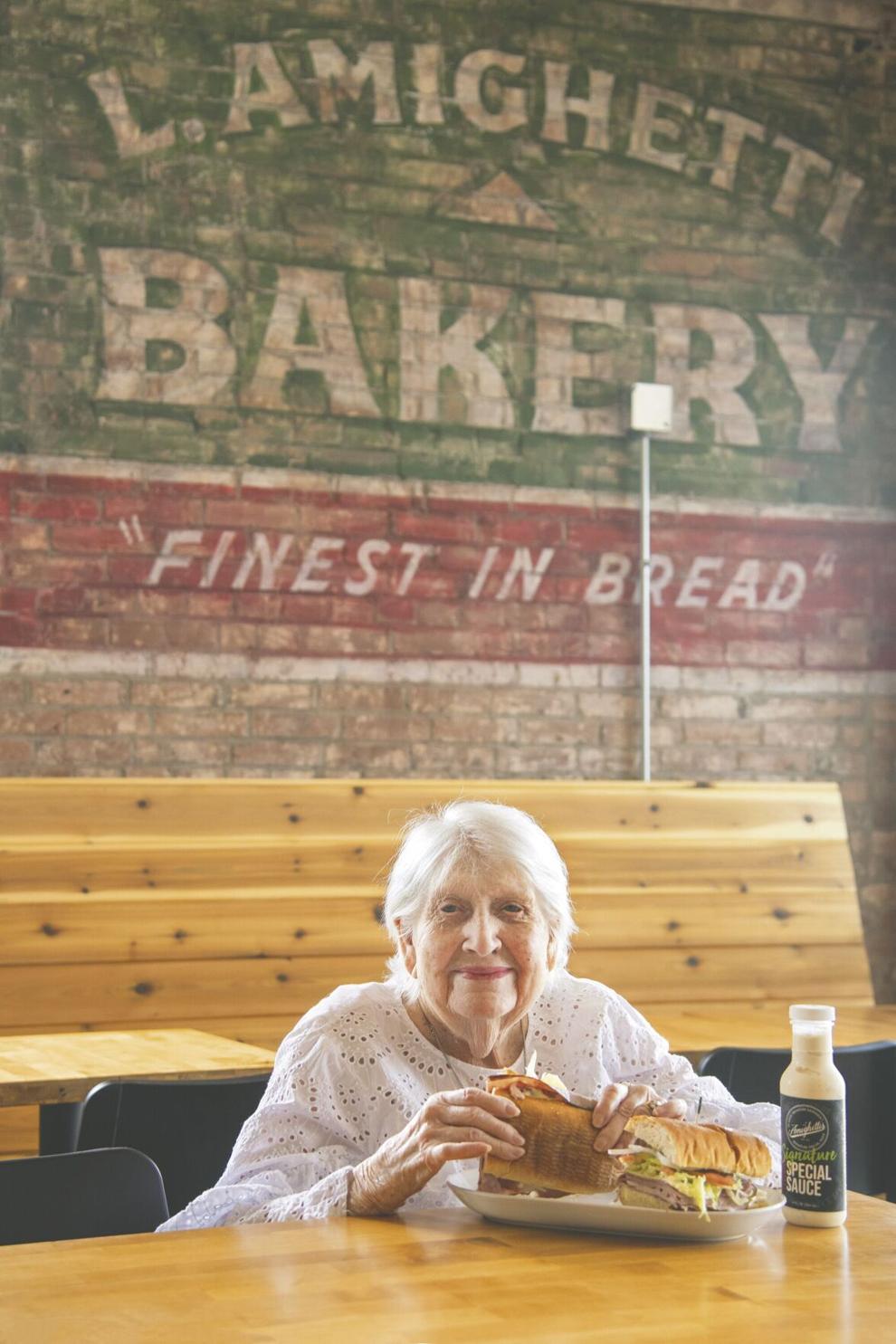 According to Favazza, Amighetti spent eight months perfecting this unique condiment. "She offered the neighborhood kids tastes of her concoctions, and she knew she had a winning spice mixture when the kids kept coming back for more," Favazza says. "Once the sauce was right, Mrs. A set out to pick the best combination of meats and toppings." She ultimately chose ham, roast beef, salami, Provel cheese, lettuce, tomato, pickle, onion and pepperoncini, all stacked high on Amighetti's Italian bread. "The sandwich is still made the same way as it was in 1969," Favazza says. "Mrs. Amighetti insists that the order of the ingredients is crucial to its taste, so we make every Amighetti's Special exactly the way she did.
"There are countless Amighetti's Special dupes," Favazza continues. "Anyone can source high-quality ingredients like we do if they really want to, but no one can replicate our signature special sauce. This phenomenon inspired the slogan, 'Often Imitated, Never Duplicated' that Mrs. Amighetti came up with after being frustrated by every corner sandwich shop imitating, albeit poorly, her sandwich."
Amighetti's, multiple locations, amighettis.com