Wine cocktails have always been popular – from Sangrias to spritzes to New York sours – but it seems they're really having a moment right now. Adaptable to your unique flavor preferences, these drinks are deeply rich yet bubbly and are often made with rosé varieties or a pét-nats – French for "naturally sparkling."
When it comes to wine cocktails, the possibilities are nearly endless – and that includes low-ABV or nonalcoholic options. Here are five wine cocktails to try in St. Louis right now.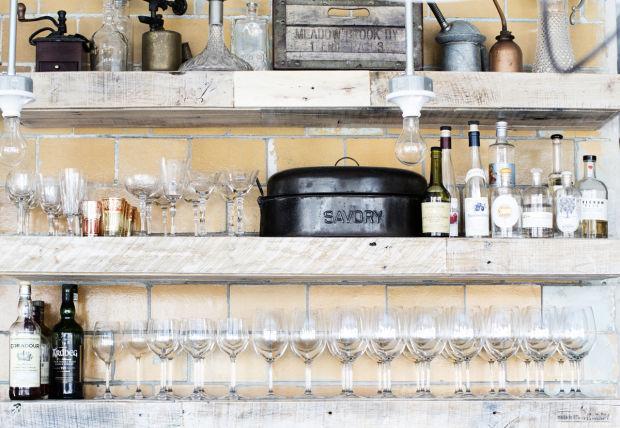 Not only does Ben Poremba's Botanical Heights hideout specialize in summer Sangrias and signature spritzes, the Mediterranean-inspired spot has a few other wine cocktails on the menu, too. One is the Fleur D'Amour, made with cava, Aviation gin, 1220 Spirits' herbal Flora aperitivo, elderflower liqueur and rosewater. Cava is a Spanish sparkling wine that resembles Champagne; it's made the traditional way, undergoing a second fermentation in the same bottle you eventually crack open at home.
1634 Tower Grove Ave., Botanical Heights, St. Louis, Missouri, 314-932-1088, bengelina.com/olio
French 75 at Sasha's Wine Bar
You'd be hard-pressed to find a more hoppin' patio this time of year than either of Sasha's locations – or a more classic wine cocktail than the French 75. The drink dates back to 1915, when it was crafted in the New York Bar in Paris by barman Harry MacElhone. Originally made with Champagne, Sasha's makes its French 75 using gin, lemon and sparkling wine. 
Multiple locations, sashaswinebar.com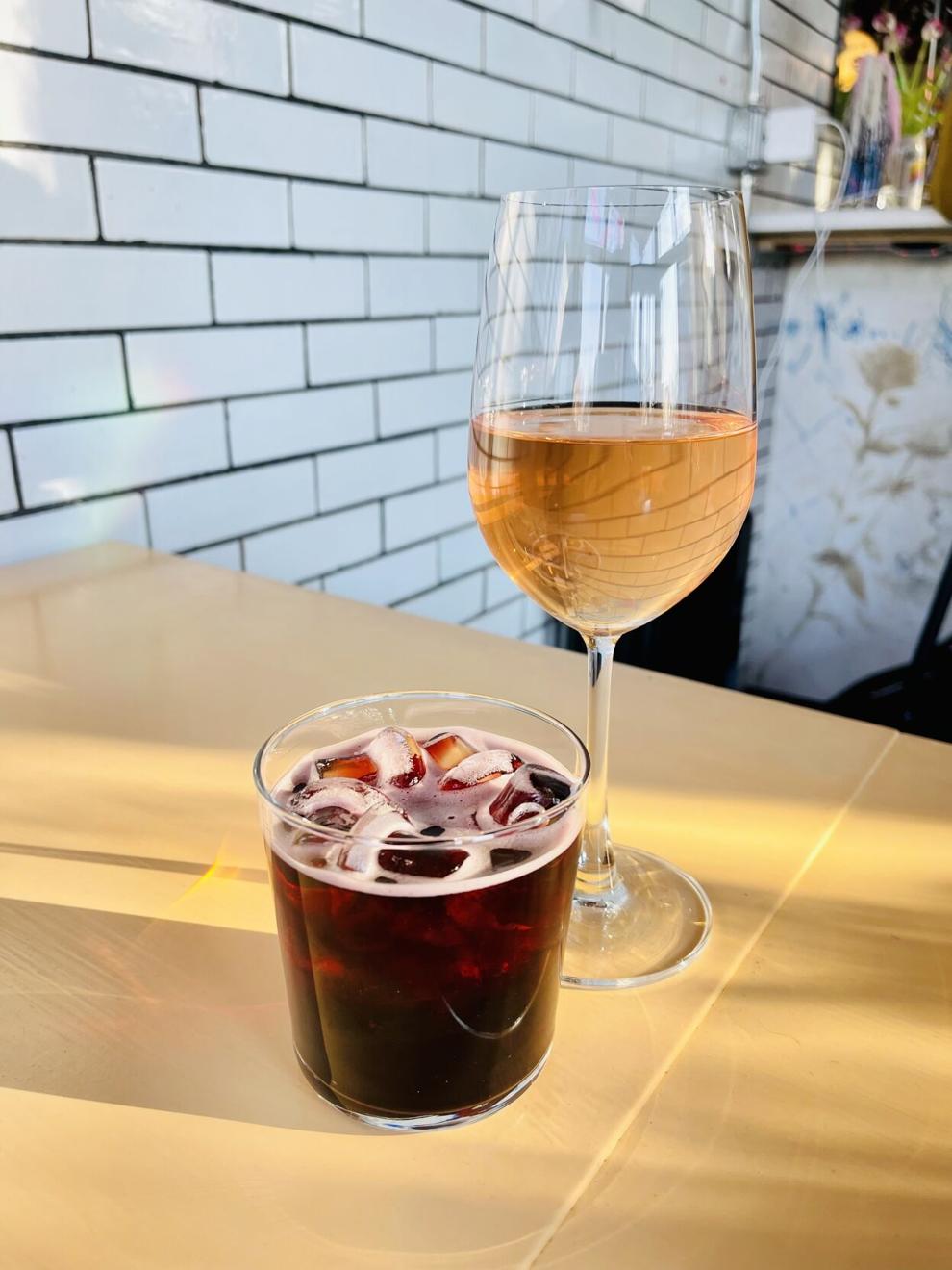 The calimocho (or kalimotxo) is a prime example of keeping it simple when it comes to wine cocktails. Made with half red wine, half cola, the mix dates back to 1920s-era Spain. Today, it's very popular in the Basque country, a rocky, seaside region of land between France and Spain. You can make it yourself using whatever red wine you like, or stop in at 'ssippi on Cherokee Street for the wine bar's version, which is truly delightful.
'ssippi, 2926 Cherokee St., Gravois Park, St. Louis, Missouri, ssippi.xyz/index.html
Malbec Sour at Novella Wine Bar
Novella knows exactly what to do with wine in the summer. Although it's made with simple ingredients, the Malbec Sour is layered and stunning, thanks to the red wine floater on top. A classic whiskey sour is made with bourbon, lemon juice and simple syrup, but it's often riffed on, with lime and cherries, egg white foam, rye whiskey or vegan-friendly aquafaba (an emulsifier made from leftover chickpea liquid). Next time you make one, splash a little malbec in there.
5510 Kingshighway Blvd., Princeton Heights, St. Louis, Missouri, 314-680-4226, novellawinebar.com
Port Royal at Robust Bistro & Wine Bar
This Webster Groves classic has cheese-and-wine night written all over it, with a selection of fromage including a housemade pimento (fontina, cheddar, roasted red peppers and roasted jalapeños) that would pair perfectly with the bistro's inventive Port Royal cocktail. Port is a fortified Portuguese wine, meaning it might also contain a distilled spirit like brandy. Ruby port is rich and reminiscent of plums, so it's no wonder Robust blends it with elderflower liqueur, simple syrup and rum.
227 W. Lockwood Ave., Webster Groves, Missouri, 314-963-0033, robustwinebar.com