Ian Froeb's STL 100 lists his picks for the top restaurants in the St. Louis area. Here, we highlight the 19 restaurants featured in all eight editions since 2015, complete with Froeb's reviews from the 2023 list.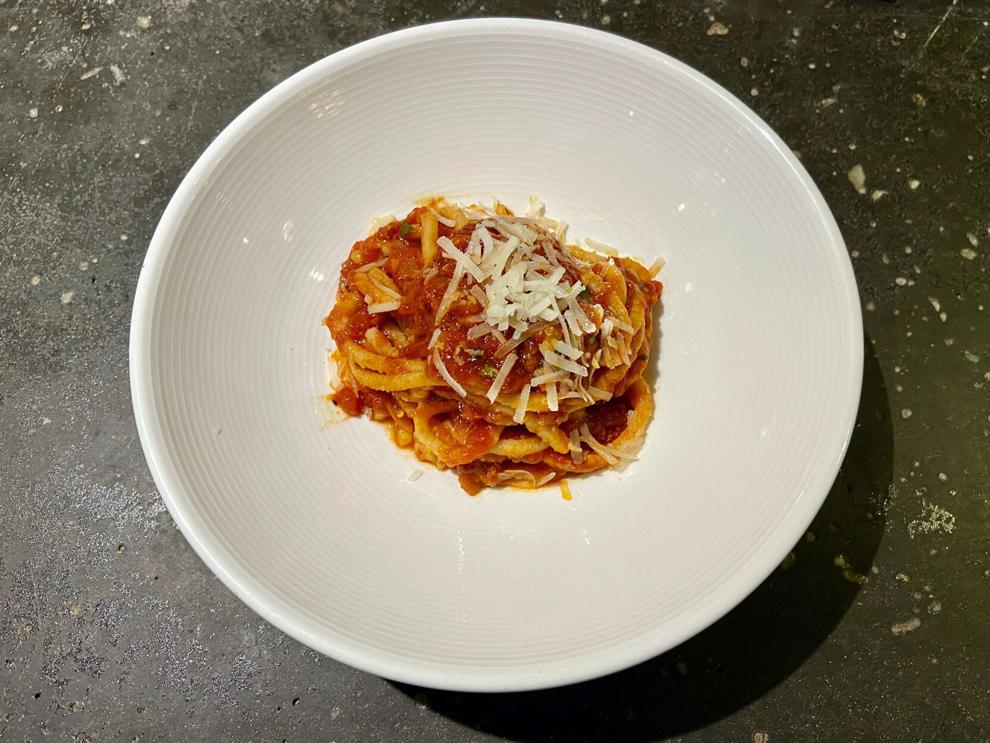 Acero
What is a value in fine dining? Inflation has complicated the question. The four-course prix-fixe dinner at Jim Fiala's Acero in Maplewood, a mainstay of the STL 100 since the inaugural edition in 2015, now costs $58 per person, plus tax and tip. That's up from $40 just before the pandemic hit in 2020. Tack on a cocktail or a quartino of wine and, say, the supplemental $3 to make your appetizer the lovely, understated hamachi crudo with olive oil, sea salt, shallot and bottarga — well, your dinner isn't cheap. Still, in the context of fine dining, Acero remains a value, if not outright theft. Even if you don't spend the $5 to upgrade your pasta to the famous egg raviolo, you can enjoy the terrific spaghetti Amatriciana or a just-right portion of tagliatelle in a hearty ragu antica. By the time you remember the price includes dessert, the ricotta cheesecake almost feels like a gift.
Where 7266 Manchester Road, Maplewood • More info 314-644-1790; acero-stl.com • Hours Dinner Tuesday-Saturday (closed Sunday-Monday) • Pricing $$$$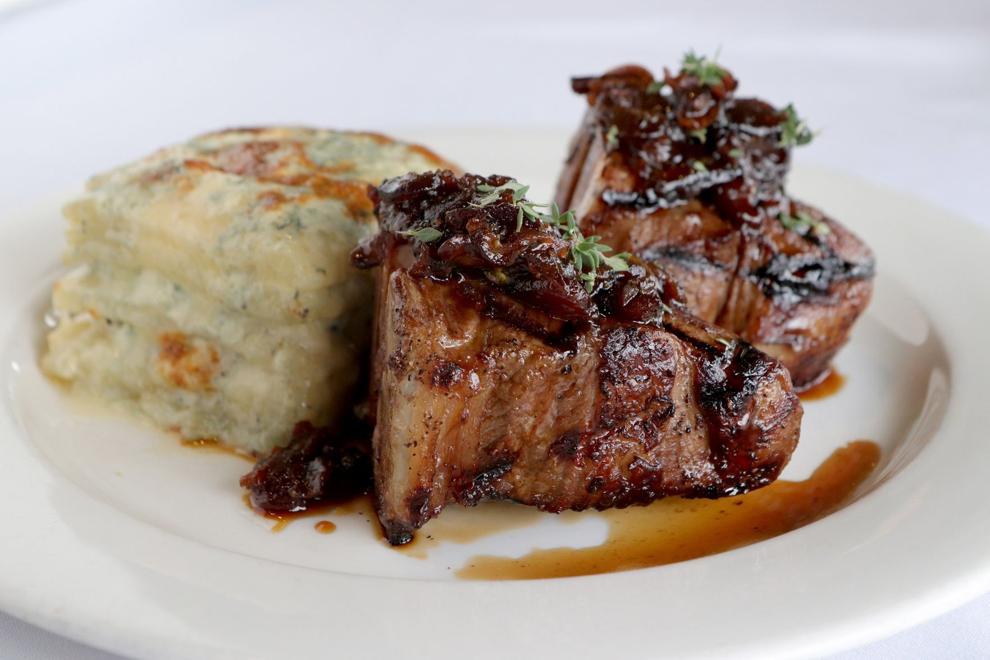 Annie Gunn's
The good news for the many fans of Annie Gunn's — particularly, those of us who tend to show up without a reservation, hoping for a seat at the bar — is that the Chesterfield institution is undergoing a dramatic expansion. In the meantime, you might find getting a table here a tighter squeeze than usual. Then again, given the appeal of chef Lou Rook III's cooking, only an infinite expansion might satisfy the demand for tables. Annie Gunn's is that rare spot where you can order the fried wings and the roast chicken with confidence, where steaks and burgers share the menu with the sort of dishes rarely seen in St. Louis these days, like sauteed calves liver or, to my delight on a recent visit, perfect fried sweetbreads with a creamy mustard sauce for dipping.
Where 16806 Chesterfield Airport Road, Chesterfield • More info 636-532-7684; anniegunns.com • Hours Lunch and dinner Tuesday-Sunday (closed Monday) • Pricing $$$-$$$$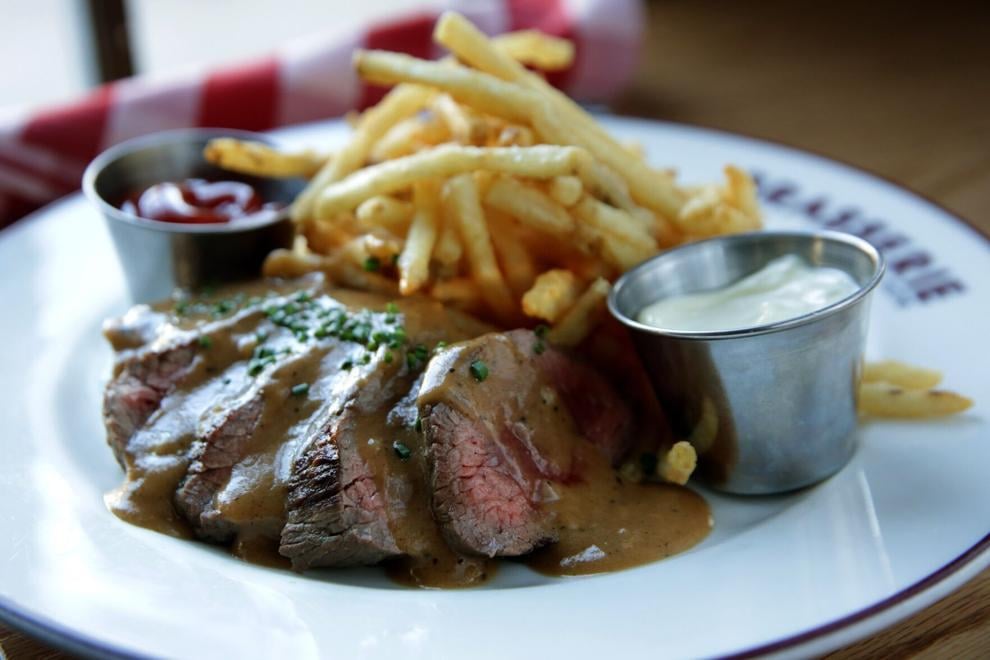 Brasserie by Niche
The older Brasserie by Niche gets — it turns 14 this year — the more brasserie-like it becomes. Gerard Craft and his team nailed the basic concept upon opening, and while dishes might come and go with the seasons or as specials, the restaurant's core menu is familiar. You know you can walk into Brasserie on a glum night, grab a seat at the bar, and drown your troubles in a glass of wine, the rich broth and blistered Comté cheese of the French onion soup and the juices that pool under your steak and frites. Your experience can range from the joyously busy main dining room to the more intimate Brass Bar next door. Brasserie by Niche was once the shiny new thing. Now, far more importantly, you know it is there for you every day.
Where Brasserie by Niche, 4580 Laclede Avenue • More info 314-454-0600; brasseriebyniche.com • Hours Dinner daily, brunch Sunday • Pricing $$$-$$$$
Where Brass Bar, 4584 Laclede Avenue • More info 314-361-1200; brasseriebyniche.com/brassbar • Hours Dinner Thursday-Monday (closed Tuesday-Wednesday) • Pricing $$$-$$$$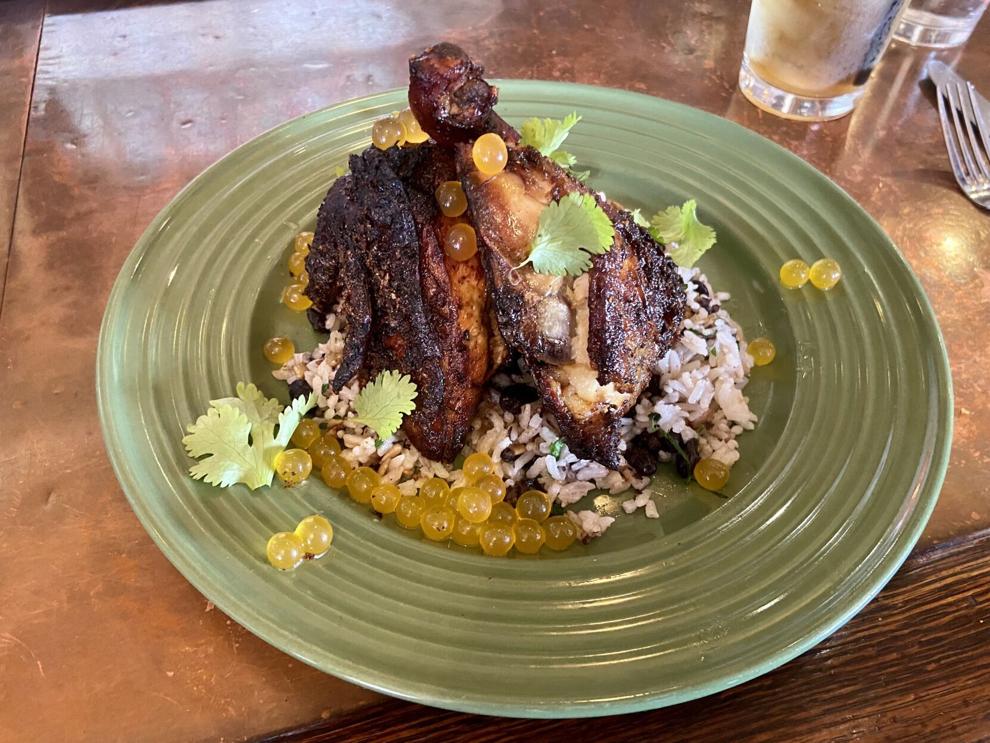 Cleveland-Heath
Cleveland-Heath has been the dining destination in downtown Edwardsville for a dozen years now — remarkable in any circumstances, even more so considering the restaurant is now under its third different owners. Evan and Gina Buchholz have been leading Cleveland-Heath for just over a year now, following the eponymous founders Jenny Cleveland and Eric "Ed" Heath and their successors, Kari and Keith McGinness. In that time, Evan has kept such Cleveland-Heath classics as the posole, pork chop and cherry pie on the menu, but he hasn't been afraid to introduce his own voice. My most recent visit included prickly jerk chicken served over coconut-cilantro rice with black beans and the unexpected, brilliant sweet-tart accent of passion fruit boba.
Where 106 North Main Street, Edwardsville • More info 618-307-4830; clevelandheath.com • Hours Lunch and dinner Monday-Saturday, brunch Saturday (closed Sunday) • Pricing $$-$$$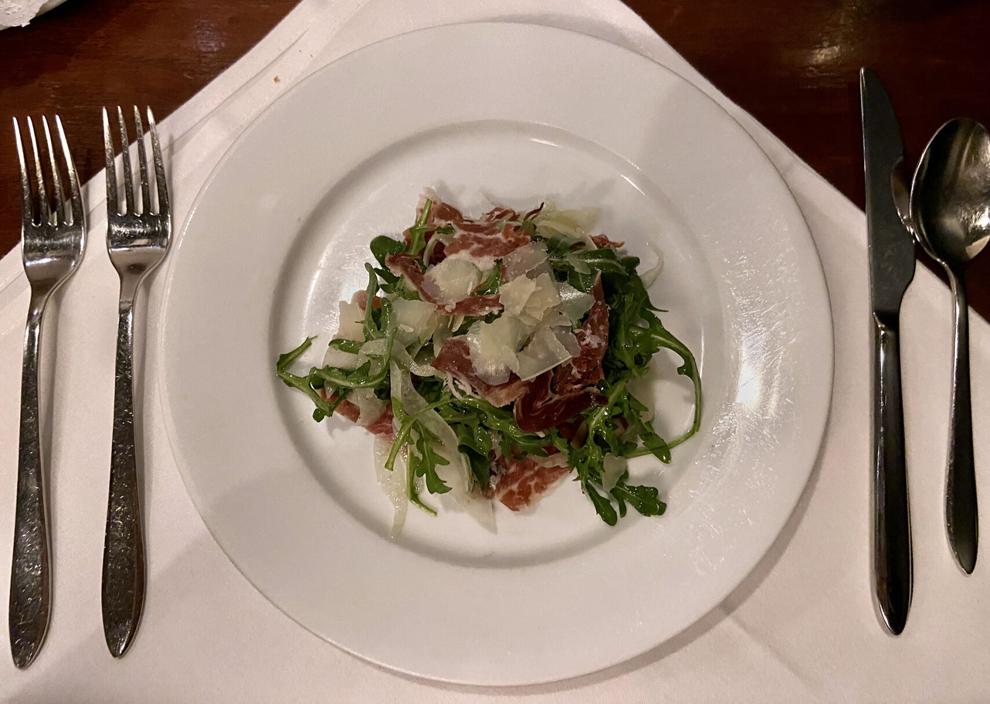 The Crossing
Jim Fiala's the Crossing isn't the flashiest of St. Louis' best restaurants — it turns 25 this year, after all — but from night to night this Clayton mainstay provides the ideal modern fine-dining experience more reliably than anywhere else. The service is professional but unfussy; even after the restaurant industry's three years of labor woes, you will see familiar faces here. A complimentary crock of blue-cheese soufflé welcomes you to the table, and a delightful dessert of fried apple pie with a cider glaze and a scoop of cinnamon gelato might send you home. Fiala and chef Thu Rein Oo deliver the Crossing's signature fare (foie gras, hamachi crudo, tagliolini with black trumpet mushrooms, quail, venison), but regulars know to look for such winning newer dishes as agnolotti filled with pumpkin and a three-cheese blend and finished with a bittersweet nocino glaze or a special like a perfect medium-rare duck breast in a ginger-streaked duck jus.
Where 7823 Forsyth Boulevard, Clayton • More info 314-721-7375; thecrossing-stl.com • Hours Dinner Monday-Saturday, lunch Monday-Friday (closed Sunday) • Pricing $$$$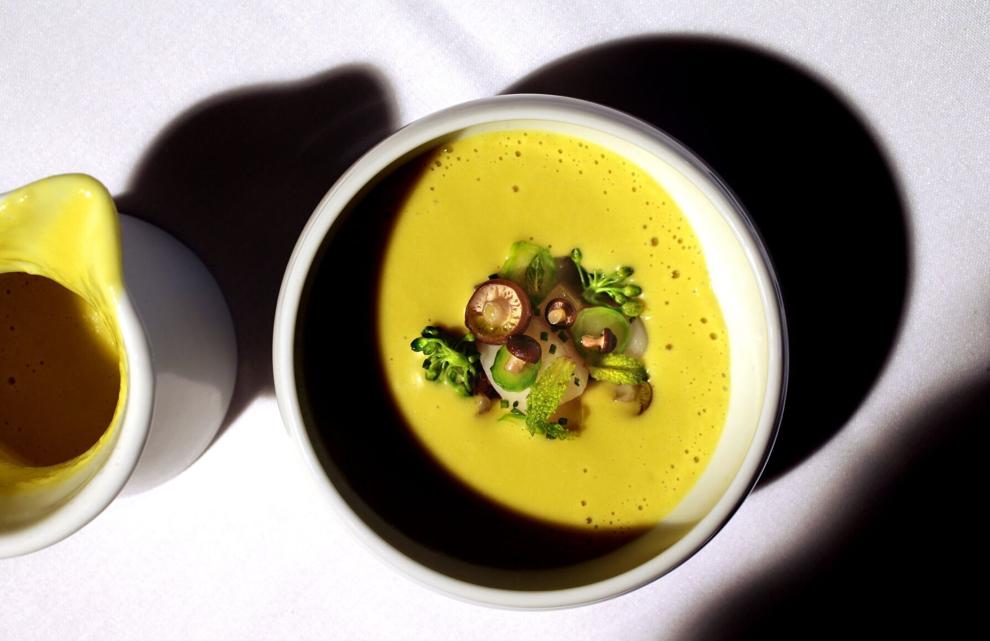 Elaia
Alone among his peers, chef Ben Poremba has remained committed to a standard of fine dining that is progressive, luxurious and uncompromising at his flagship Elaia in Botanical Heights. Here diners choose between either a four-course prix-fixe dinner or the chef's tasting menu. (For an even more luxurious experience, you can purchase a serving of Poremba's private-label American caviar with your meal.) This February, the tasting menu ranged from an inspired riff on shabu shabu with a tomato dashi poured tableside over escolar with preserved mushrooms and sour cucumber to game hen in an old-school albufera sauce. It touched on its adjacent sibling, Olio, with that restaurant's Jerusalem bagel among the bread-basket selections and concluded the savory progression with a small, intensely flavored course of rib-eye au poivre with potatoes, a play on a conventional upscale dish both clever and somehow even more — here comes that word again — luxurious.
Where 1634 Tower Grove Avenue • More info 314-932-1088; bengelina.com/elaia • Hours Dinner Thursday-Saturday (closed Sunday-Wednesday) • Pricing $$$$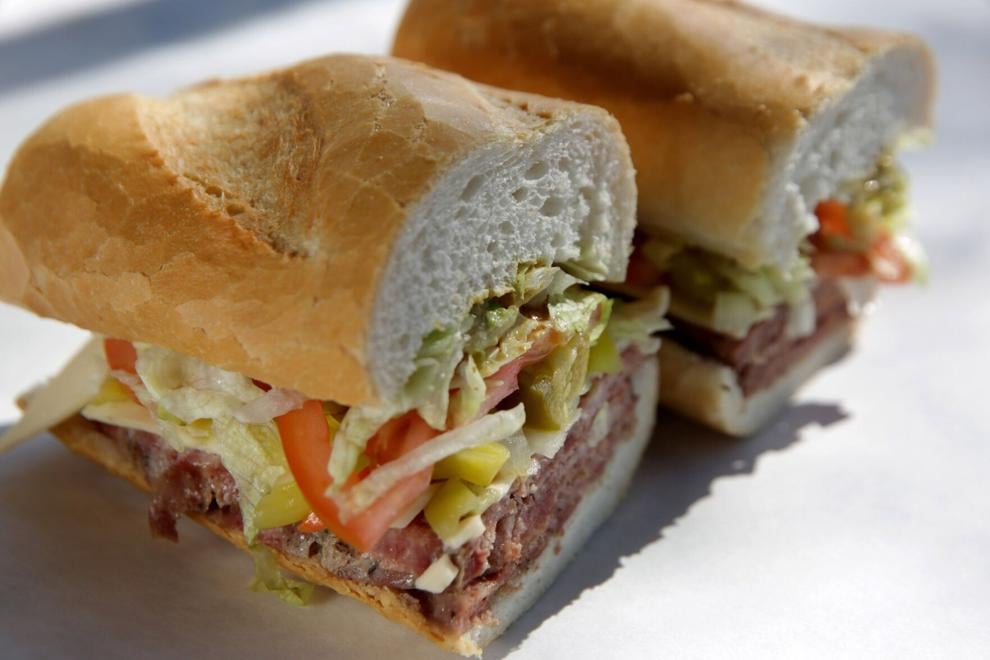 Gioia's Deli
Shortly after the publication of last year's STL 100, Gioia's Deli opened a third location, a walk-up window at its Maryland Heights production facility, which itself had debuted only the previous year. In March, owners Alex and Amanda Donley announced plans for a fourth Gioia's, which is slated to debut this spring in Valley Park. This likely isn't the end of Gioia's growth, either. The restaurant polled customers on future locations, and St. Charles finished No. 2 to the Valley Park-Fenton area. "We're always looking for a spot in St. Charles," Donley told the Post-Dispatch. The Donleys, both the current generation and Alex's mother, Cathy, and grandmother, Arlene Versen, have proven ideal stewards of one of St. Louis' culinary treasures, a restaurant where even after a century, the potential combinations of hot salami, roast beef and other meats and garnishes seems inexhaustible.
Where 1934 Macklind Avenue • More info 314-776-9410; gioiasdeli.com • Hours 10 a.m.-4 p.m. Monday-Saturday (closed Sunday) • Pricing $
Where 623 North New Ballas Road, Creve Coeur • More info 314-776-9410; gioiasdeli.com • Hours 10 a.m.-4 p.m. Monday-Saturday (closed Sunday) • Pricing $
Where 11855 Adie Road, Maryland Heights • More info 314-776-9410; gioiasdeli.com • Hours 10 a.m.-3 p.m. Monday-Friday (closed Saturday-Sunday) • Pricing $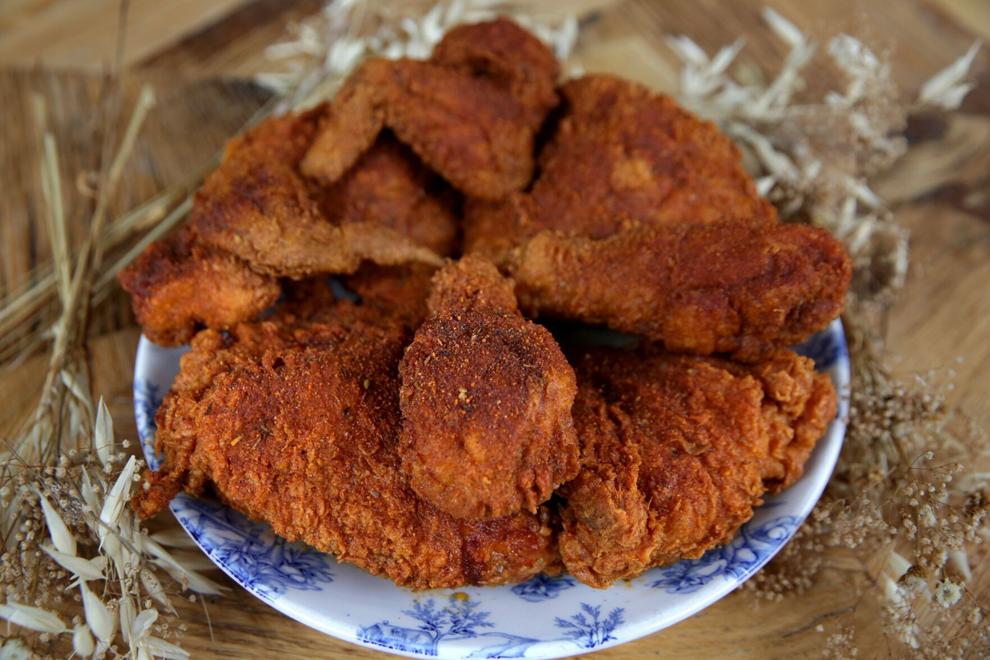 Juniper
Once again, I visited Juniper certain I wanted the burger or the fried chicken, the centerpiece of John Perkins' Central West End restaurant, and found myself intrigued instead by a new dish. For last year's edition of the STL 100, it was an appetizer of grilled hen-of-the-woods mushrooms with Jimmy Red corn grits and popped sorghum. (The umami-laden dish remains on the menu.) This year, I couldn't resist the idea of the RC Cola jus served with fork-tender beef short ribs, though this was just one component of the brilliant smoky-sweet dish with a smoked-farro risotto, buttery confit oyster mushrooms and the verdant accent of fried collard greens. Through two locations now and several changes in kitchen leadership under Perkins, Juniper has remained at the forefront of both can't-miss favorites and thoughtful, modern Southern cooking.
Where 4101 Laclede Avenue • More info 314-329-7696; junipereats.com • Hours Dinner Wednesday-Saturday, brunch Saturday-Sunday (closed Monday-Tuesday) • Pricing $$-$$$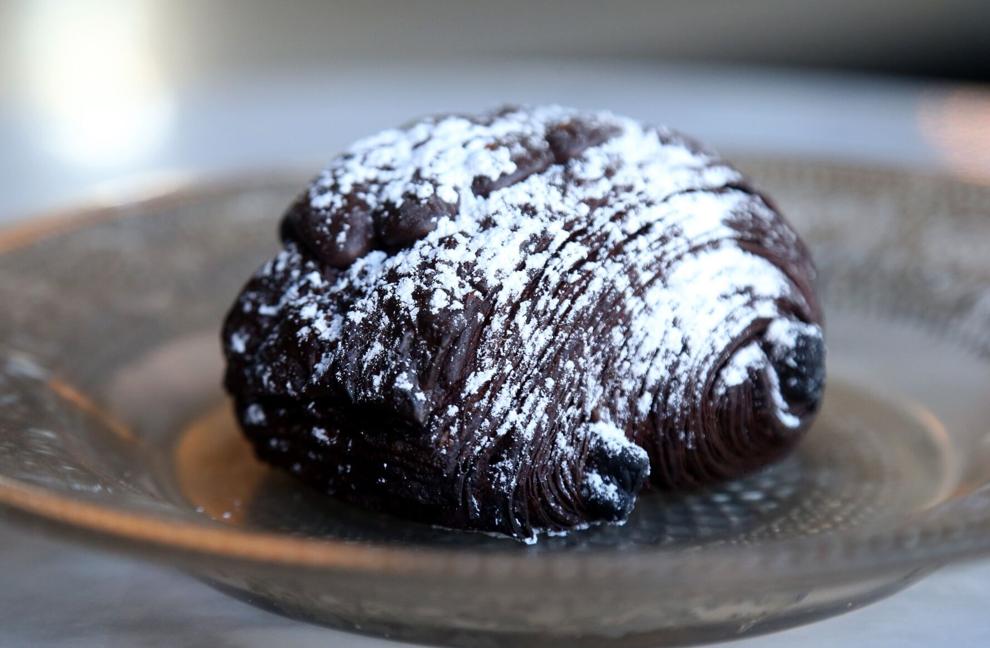 La Patisserie Chouquette
Simone Faure's La Patisserie Chouquette in Botanical Heights is a semifinalist for the nationwide "outstanding bakery" category in this year's James Beard Awards. When the semifinalists were announced in January, Faure told the Post-Dispatch she was in "shock and disbelief" about the honor, though "grateful" for herself and her team. "I grew up in New Orleans; I grew up in the projects," Faure said. "Like, I wasn't even supposed to be a French pastry chef. You know, I had already defeated all these odds." The honor won't surprise regular patrons of La Patisserie Chouquette, where for a decade now Faure and her team have been showcasing their sublime creations: macarons in every color of the visible spectrum; everyday croissants and the highly sought chocolate croissant known as the Darkness; an ethereal lemon curd tart with raspberry jam and an airy puff of Swiss meringue.
Where 1626 Tower Grove Avenue • More info 314-932-7935; simonefaure.com • Hours 9 a.m.-2 p.m. Tuesday-Friday, 9 a.m.-3 p.m. Saturday (closed Sunday-Monday) • Pricing $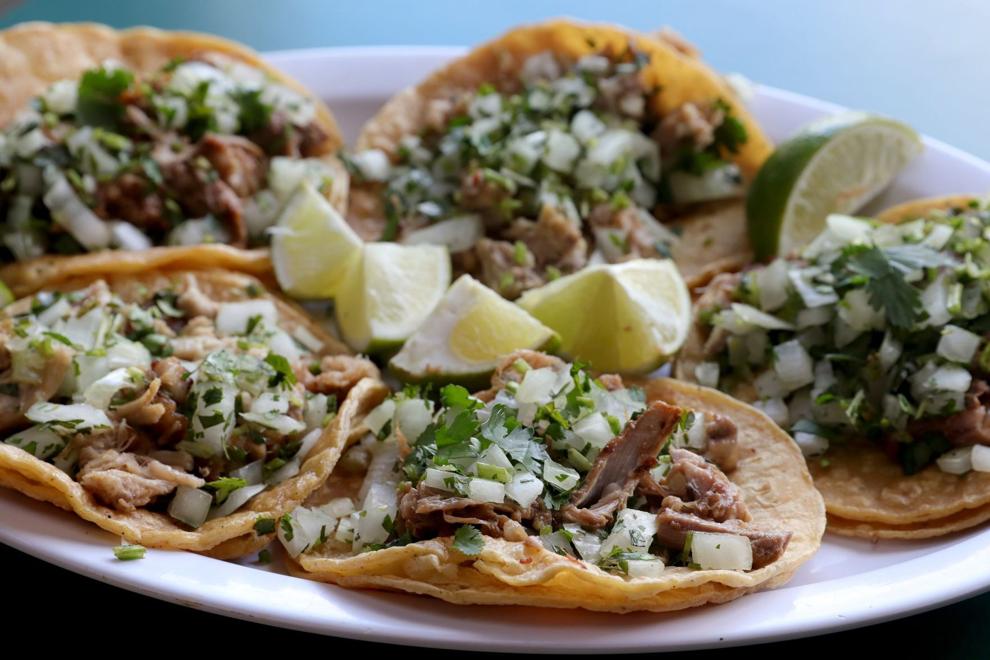 La Tejana Taqueria
I could pick and choose individual tacos from my favorite St. Louis restaurants to create a sort of Super Taqueria, but even then I don't know if it would make for a more satisfying overall experience than Antonio and Brenda Garcia's Bridgeton mainstay La Tejana Taqueria. You might notice the La Tejana difference in the small details — how what the English side of the menu calls cheese dip isn't typical queso but rajas con crema, a rustic dip of roasted poblano chiles with onions, corn and cream. You'll definitely notice it in how you can confidently order any of the taco fillings rather than whatever the house specialty is, from tender suadero to brawny carnitas to succulent cabeza. Longtime readers of this list have probably tired of me mentioning this dish, but no all-star restaurant could hope to match La Tejana's exceptional goat soup.
Where 3149 North Lindbergh Boulevard, Bridgeton • More info 314-291-8500; latejanastl.com • Hours Lunch and dinner daily • Pricing $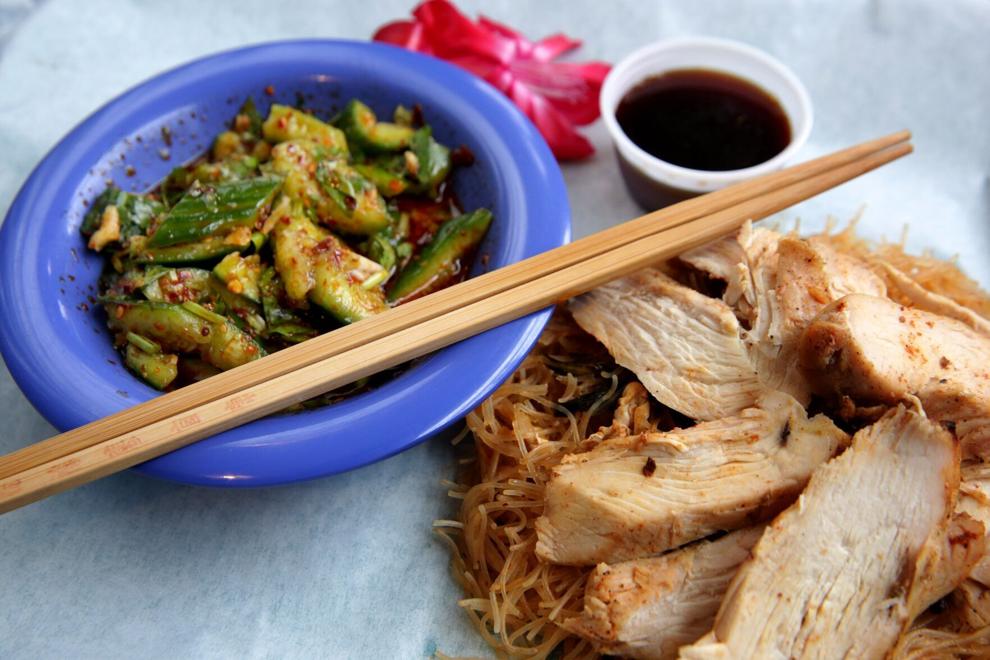 Lona's Lil Eats
I probably reached the peak of praise I could offer Lona's Lil Eats last year when I said it was a restaurant without peer in St. Louis. This remains true, and if you still haven't tried Lona Luo's Fox Park restaurant, I feel sad for you — but also excited that you might still experience her personal Chinese- and Thai-influenced cooking for the first time. If you need further provocation after all that, well, consider that Lona's brisket wrap could be the best barbecue sandwich in St. Louis despite Lona's not being a "traditional" barbecue restaurant and a rice-paper wrap not being a "traditional" sandwich. Still, if the point of a barbecue sandwich is to somehow accent excellent smoked meat, you can't do much better than the crunch of fresh greens, the cushion of fragrant jasmine rice and Lona's searing spicy sesame sauce with brisket better than most of the 'cue joints in town. Get the brisket wrap, the Hill Tribe Soup and the dumplings, and thank me later already.
Where 2199 California Avenue • More info 314-925-8938; lonaslileats.com • Hours Lunch and dinner Tuesday-Saturday (closed Sunday-Monday) • Pricing $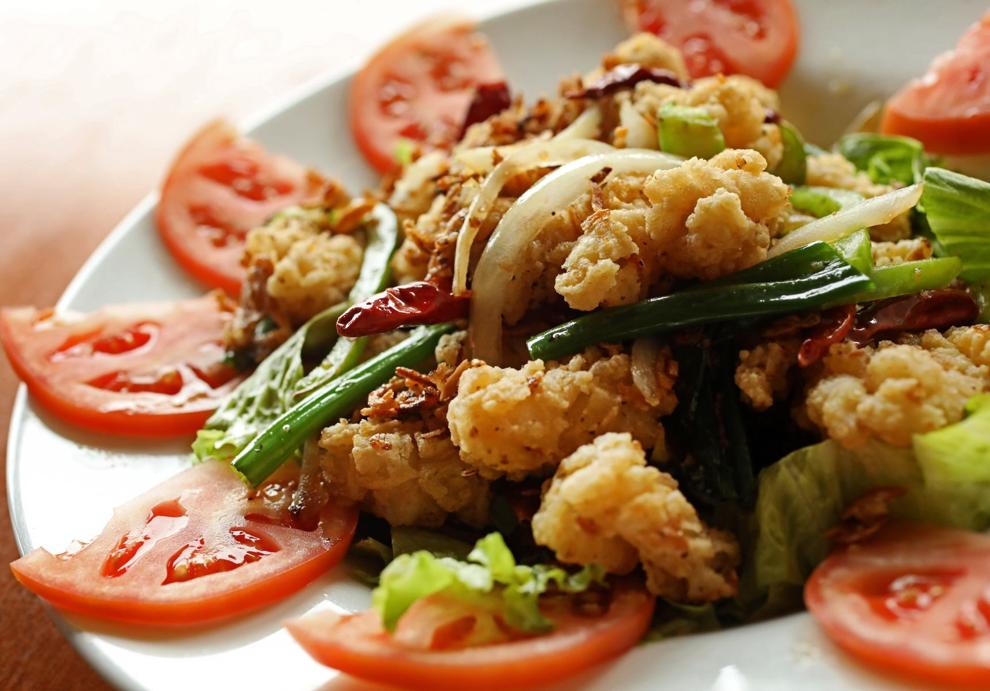 Mai Lee
Not quite three years later, my family and I sat down to lunch at Mai Lee in Brentwood, which was the site of our final dine-in restaurant meal before the pandemic shut everything down. We didn't mark the occasion. We had already returned to restaurants together, and we were tired of talking about COVID. We just ate. I made the kids order from the Vietnamese side of Mai Lee's menu rather than the Chinese because they needed to branch out, and among their 200-plus dishes, the Tran family offers something to please surely anyone, from soulful pho and other soups to crisp salt-and-pepper calamari to fiery stir fries bright with lemongrass. I got the kids bo lui and ga lui, beef and chicken shish kebabs, respectively. They dug them. They don't know it yet, but they are going to be Mai Lee customers for as long as they live in St. Louis, and I know now not to take that for granted.
Where 8396 Musick Memorial Drive, Brentwood • More info 314-645-2835; maileestl.com • Hours Lunch and dinner Tuesday-Sunday (closed Monday) • Pricing $$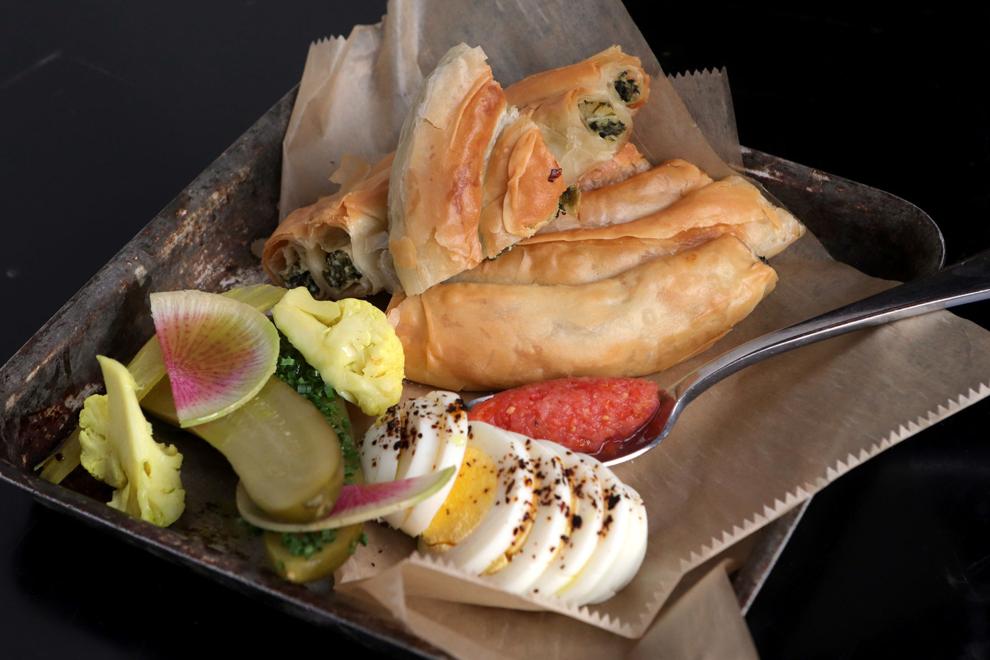 Olio
On a chilly late-winter afternoon, the Israeli bruschetta at Olio snaps with a summery brightness, the small, lush tomatoes popping against garlicky toast. The dish is light but substantial: a combination most restaurants can't achieve but one that defines so much of what has made Ben Poremba's Olio essential for the past decade, a place where a spritz, a salad and the Jerusalem bagel with its side of pomegranate molasses is simultaneously a simple lunch and a feast. Already one of the best spots to sip away a warm summer evening, over the pandemic Olio transformed its patio into as secluded an oasis as you can imagine along busy Tower Grove Avenue. You're mere feet from the traffic and pressure of the city, but for a couple of hours, at least, your spirit is light.
Where 1634 Tower Grove Avenue • More info 314-932-1088; bengelina.com/olio • Hours Lunch and dinner daily • Pricing $$-$$$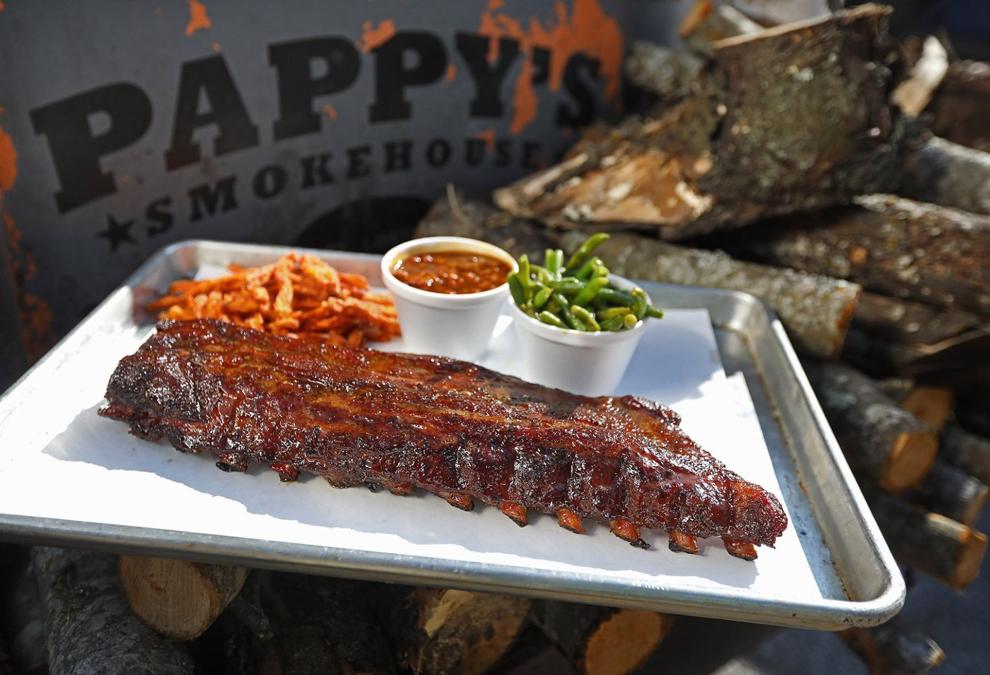 Pappy's Smokehouse
I first reviewed Pappy's Smokehouse when it opened in 2008 — five and nine years before my two children were born. When I dined there most recently, my kids were 9 and 5 years old. This was their introduction to the complete Pappy's experience: waiting in a line to order down the restaurant's hallway for half an hour or so on a busy weekend afternoon. Of all the return-to-dining scenes I've witnessed in the past three years, the Pappy's line is among the most welcome. It has become a rite of passage in the 15 years since Mike Emerson and John Matthews founded the barbecue restaurant, and Matthews continues to shepherd Pappy's today in its original midtown home and its newer St. Peters outpost. (If you're at the latter, make sure to get the pork skins as a side.) The draw remains the Memphis-style pork ribs smoked over apple and cherry rub with a peppery, lightly herbal dry rub — though if my kids are any indication, the pulled pork and turkey are also still winners.
Where 3106 Olive Street • More info 314-535-4340; pappyssmokehouse.com • Hours 11 a.m.-4 p.m. Wednesday, 11 a.m.-6 p.m. Thursday-Saturday, 11 a.m.-4 p.m. Sunday (or until sold out; closed Monday-Tuesday) • Pricing $-$$
Where 5246 North Service Road, St. Peters • More info 636-244-5400; pappyssmokehouse.com • Hours 11 a.m.-8 p.m. Wednesday-Saturday, 11 a.m.-6 p.m. Sunday (or until sold out; closed Monday-Tuesday) • Pricing $-$$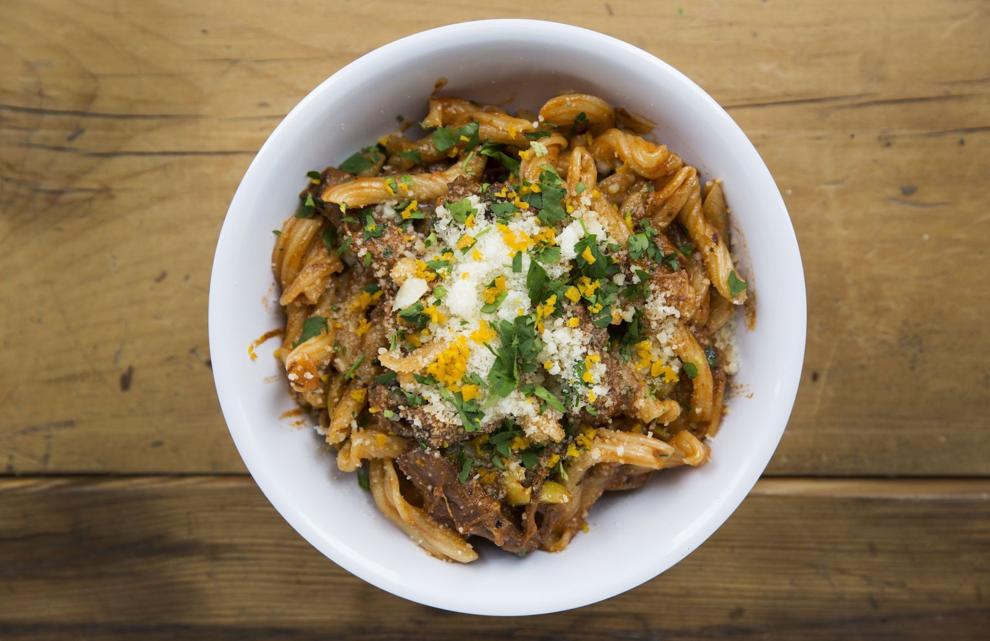 Pastaria, Pastaria Deli & Wine
Eleven years after opening in Clayton, with no significant changes to its menu or format, Gerard Craft's Pastaria still feels fresh — like a revelation, even: a sophisticated but family-friendly Italian restaurant that dances past the "red sauce or white?" question. Instead, Pastaria boasts at least a half-dozen pastas any one of which another restaurant would be thrilled to call its signature: pappardelle with a smoked-pork ragu, canestri cacio e pepe, pistachio ravioli, lamb cavatelli and bucatini all'Amatriciana. (Yes, that's only five. I saved the sixth for your favorite.) The wood-fired pizza finds that sweet spot between blistered Neapolitan-ish crust and American tastes. (Try the Allen, with Benton's renowned country ham among the toppings.) The biggest change at Pastaria has been a sort of expansion into the adjoining space as Pastaria Deli & Wine, a sandwich shop and small market for wine and pantry staples. The sandwiches, served on Union Loafers hoagies, are as brilliant in their simplicity as the Pastaria concept itself.
Where Pastaria, 7734 Forsyth Boulevard, Clayton • More info 314-862-6603; eatpastaria.com/stlouis • Hours Dinner daily • Pricing $$-$$$
Where Pastaria Deli & Wine, 7734 Forsyth Boulevard, Clayton • More info 314-773-7755; pastariadeliwine.com • Hours Lunch Monday-Saturday (closed Sunday) • Pricing $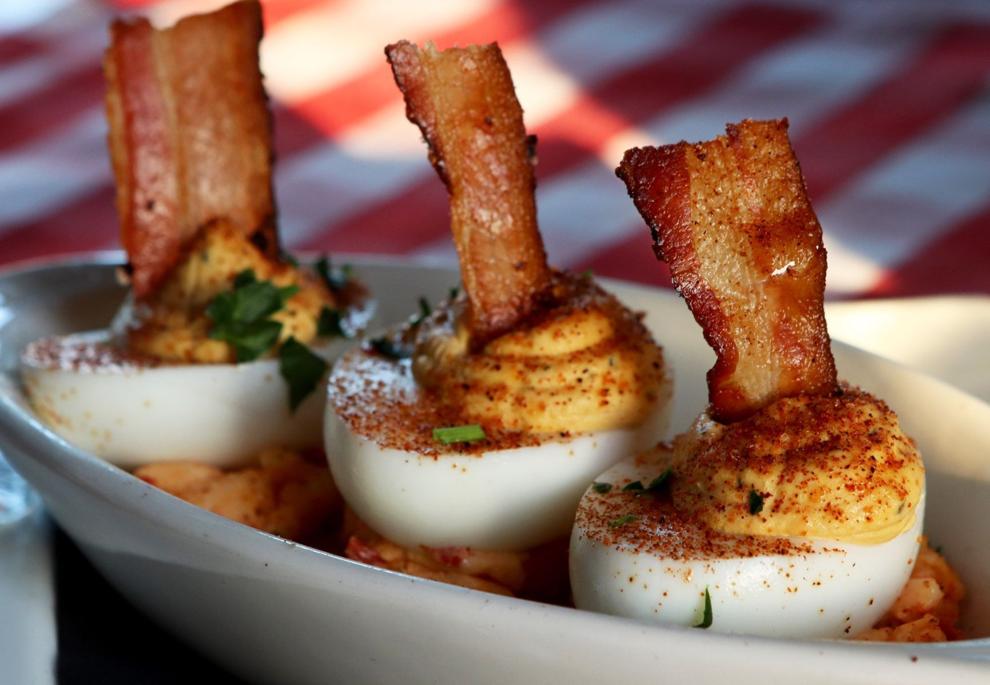 Salt + Smoke
This year's STL 100 features only four barbecue restaurants, the lowest total in the list's eight editions. Is this a predictable correction to the barbecue boom that kicked off in earnest with the opening of Pappy's Smokehouse in 2008 and kept on smoking through the following decade? Is it understandable given all the other kinds of restaurants demanding attention in our increasingly diverse dining scene? A little of both, probably. But also, crucially, given the sheer number of barbecue restaurants and the similarity among them, only the very best break through these days. Salt + Smoke has been among those best since it sliced its first fatty end of Texas-style brisket, with enough variety in its menu (the popovers, the burnt ends toasted ravioli) to make it more than just another barbecue joint, and the rare professionalism, courtesy of founder Tom Schmidt, to maintain its quality over multiple locations.
Where 6525 Delmar Boulevard, University City • More info 314-727-0200; saltandsmokebbq.com • Hours Lunch and dinner daily • Pricing $-$$
Where 5625 Hampton Avenue • More info 314-727-0200; saltandsmokebbq.com • Hours Lunch and dinner daily • Pricing $-$$
Where 392 North Euclid Avenue (Temporarily closed due to fire) • More info 314-727-0200; saltandsmokebbq.com
Where 501 South Main Street, St. Charles • More info 314-727-0200; saltandsmokebbq.com • Hours Lunch and dinner daily • Pricing $-$$
Where 501 Clark Avenue • More info 314-727-0200; saltandsmokebbq.com • Hours Lunch and dinner daily • Pricing $-$$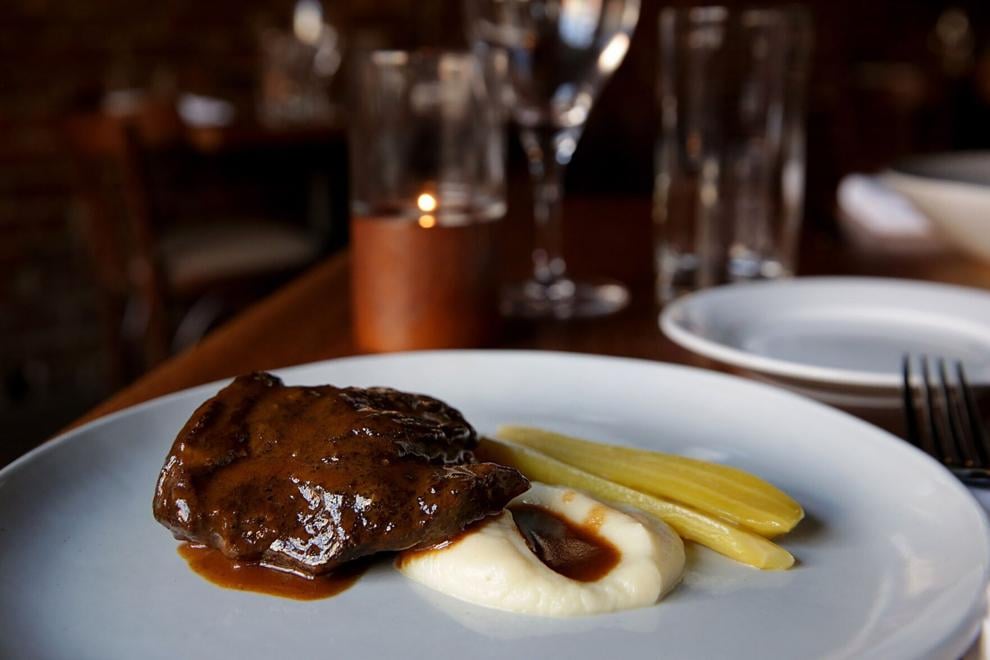 Sidney Street Cafe
Kevin Nashan's Sidney Street Cafe has found a smart middle ground between the ambitious cuisine that earned Nashan the "Best Chef: Midwest" James Beard Award and a format that lets diners approach that cuisine on their own terms. On the menu overseen by chefs Jose Venta, Chris Koenig and Mykee Adriano, I found a clever reimagining of the ubiquitous beef tartare as a sort of spring roll and a scallop dish that made a surprising connection between chorizo and a cauliflower chimichurri. Besides composed main courses like those scallops, you will also find an a la carte section of main courses (a rib-eye, fried quail), pastas and side dishes. The front of house, led by Nashan's brother, Chris, makes sure that a dinner at Sidney Street Cafe is a special occasion no matter how you choose to experience it.
Where 2000 Sidney Street • More info 314-771-5777; sidneystreetcafestl.com • Hours Dinner Tuesday-Saturday (closed Sunday-Monday) • Pricing $$$$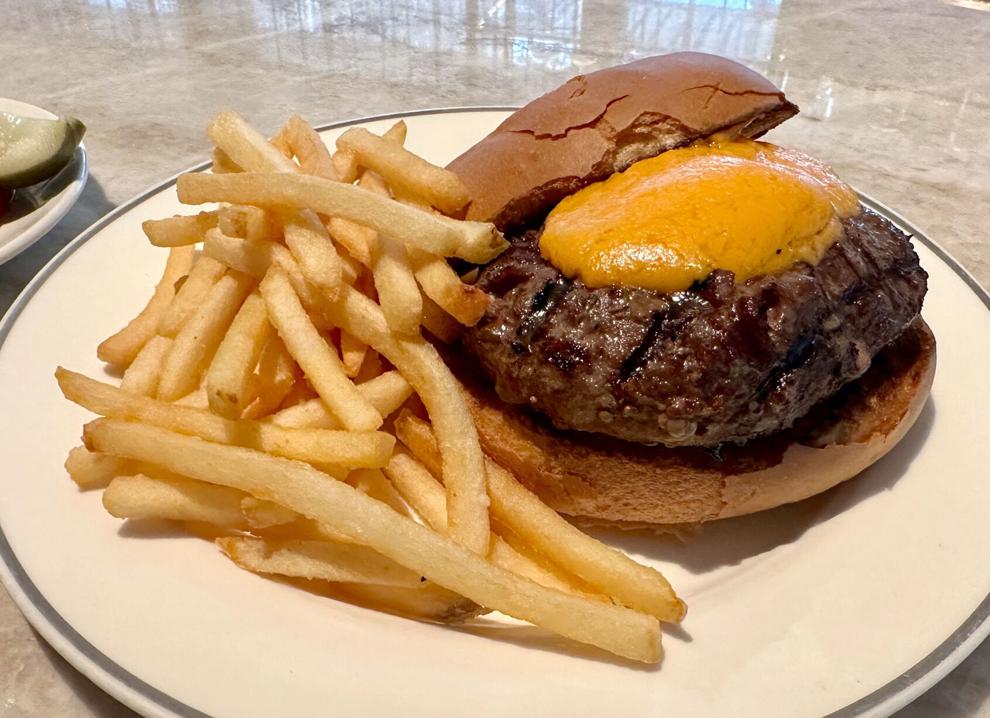 Tony's, Anthony's Bar
If you have yet to visit Tony's dazzling, now almost 2-year-old home in Clayton — well, I get it. There's been a pandemic, after all, and for many diners, Tony's is the definition of a special-occasion splurge. Or maybe Tony's old-school ways, even dressed up in new digs, just aren't for you. Whatever your reason, don't forget — as I often do when writing this list — that Tony's is really two restaurants in one, the fine-dining institution and the more casual Anthony's Bar, located above Tony's. The same kitchen that turns out Tony's legendary lobster albanello and beef tenderloin with foie gras will prepare your salad, sandwich or burger. And if you still question the old-school approach, consider Anthony's burger, a lovely example of the tavern style, charry, cooked to the proper temperature and topped with a scoop of pub cheddar.
Where Tony's, 105 Carondelet Plaza, Clayton • More info 314-231-7007; tonysstlouis.com • Hours Dinner Tuesday-Saturday (closed Sunday-Monday) • Pricing $$$$
Where Anthony's Bar, 105 Carondelet Plaza, Clayton • More info 314-231-7007; tonysstlouis.com • Hours Dinner Monday-Saturday, lunch Monday-Friday (closed Sunday) • Pricing $$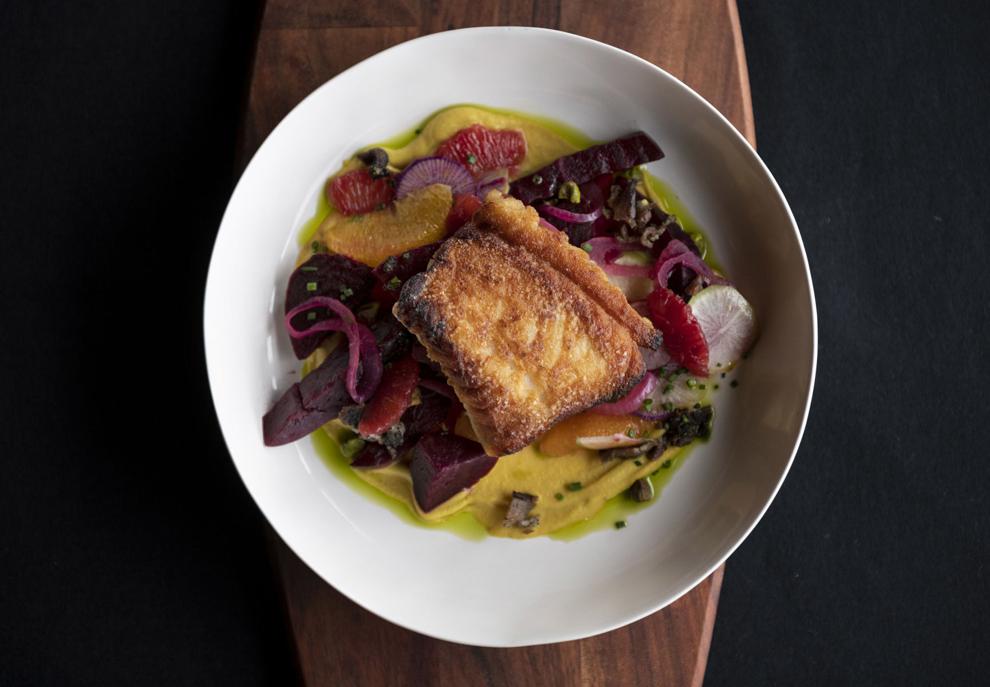 Veritas
Veritas has never conformed to any easy description: a wine shop and specialty market that houses a restaurant, where chef Mathis Stitt turns out a weekly fine-dining menu to compete with any in the metro area. Yet Stitt can also plate a great burger, among other more casual dishes, and on my most recent visit to the spacious Ellisville storefront, I was reminded that he is a chef who treats brunch seriously, not as an obligation. Stitt's shrimp and grits showed his usual hallmarks of precise technique — precisely cooked shrimp, not a millisecond overdone; creamy but not soupy grits — and inspired additions, here preserved lemon and a red-eye "crumble" in addition to Creole barbecue sauce. Sorting through Veritas' menus online can be somewhat bewildering. The crispy cornbread with bacon jam and whipped butter I ordered at brunch is also on the Classics menu, which can be ordered alongside the fine-dining menu. Just go to the restaurant and trust Stitt.
Where 15860 Fountain Plaza, Ellisville • More info 636-227-6800; veritasgateway.com • Hours Dinner Wednesday-Saturday, brunch Saturday-Sunday (closed Monday-Tuesday; store hours vary) • Pricing $$-$$$

Ian Froeb's STL 100: The best St. Louis restaurants of 2023

St. Louis' best sandwiches from Ian Froeb's STL 100