A tasty snack, creative drink or memorable experience might come from an unexpected place — like the back of a grocery store or in a converted church. 
We explored a dozen hidden hangouts in the St. Louis area — unusual places where people gather for food, drink or fun. Some of these locations are not truly unknown — especially ones that have been around for decades.
Some have followers who revel in the "if you know, you know" vibe of the space. But we uncovered lesser-known details even about the more familiar places. They might not be glamorous or conventional, but these spots are sure to start a conversation.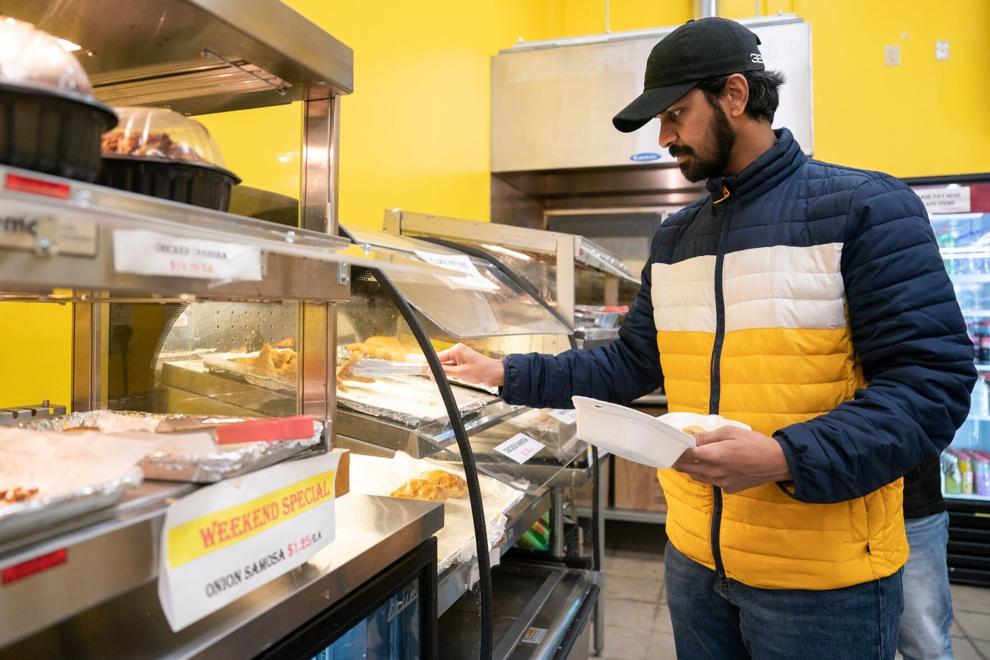 Tucked in a grocery store
Mideast Market
14375 Manchester Road, Manchester
Past the aisles stocked with varieties of imported teas, lentils and street-food style snacks, hangs a large yellow sign, "Cafe." The counter service cafe offers freshly made Pakistani and Middle Eastern food, including self-service trays of samosas and chicken patties.
This grocery store specializing in South Asian items opened in 1999 and moved to its larger location in June 2021. The owner, Rashed Kazmi, expanded the cafe, where the most popular items are chicken biryani, samosas, gyros, goat haleem and tacos. It sells more than 600 samosas a day, he said. In fact, the cafe generates three times the revenue compared to the entire rest of the store.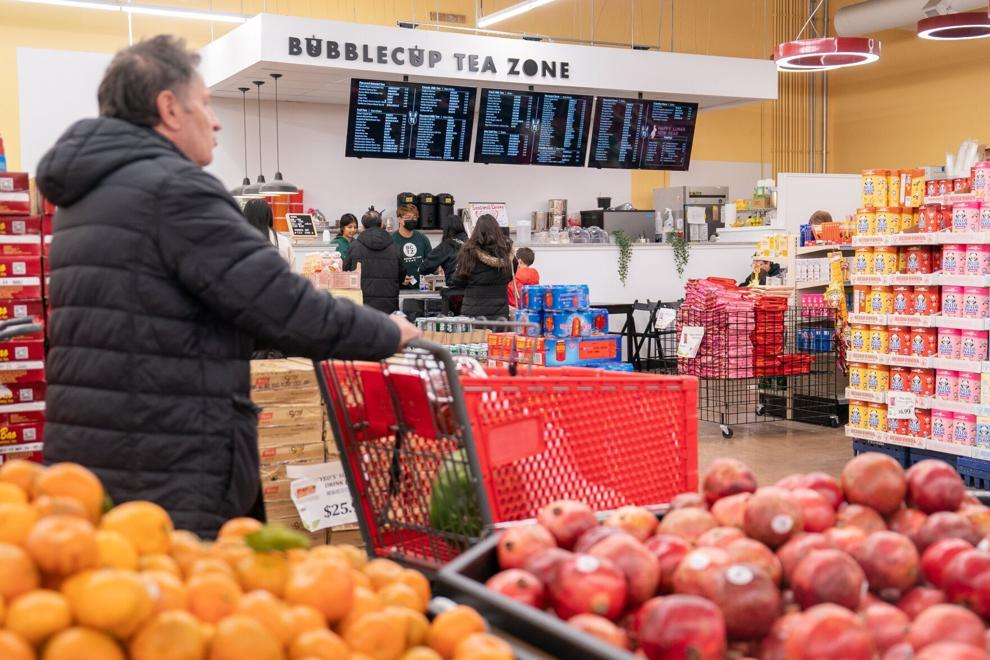 Pan-Asia Supermarket
14246 Manchester Road, Manchester
Within this sprawling Asian market, there are a few specialty shops along the sides of the store, including a place for skin care products and a takeaway for ready-cooked Asian meals. One of the newer offerings is Bubblecup Tea Zone, which opened in May 2021.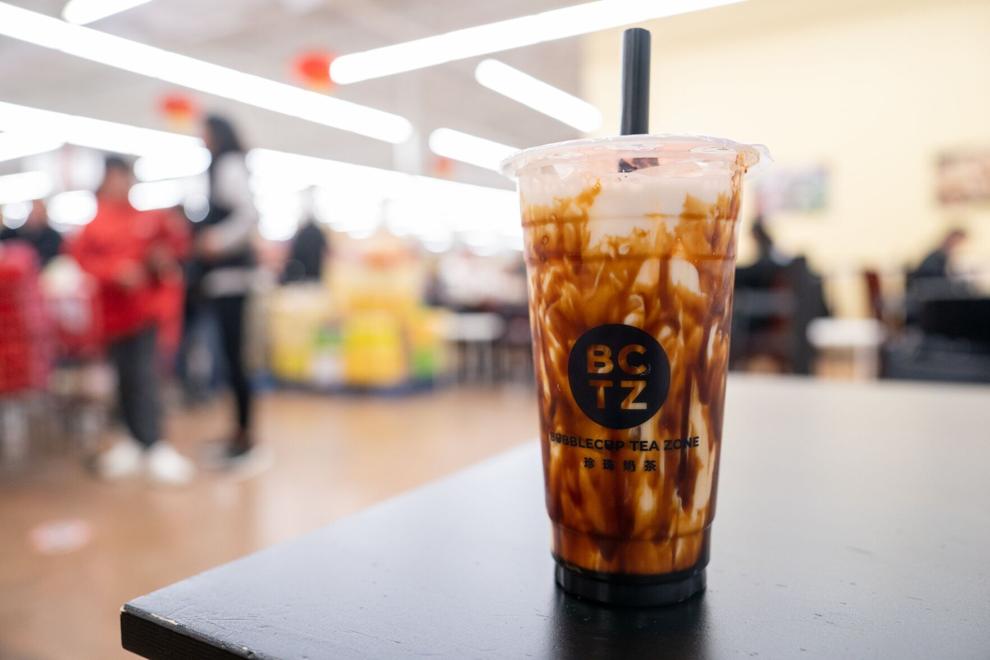 Brandon Shih, manager of the tea shop, says that a number of shoppers stop by to pick up drinks, in addition to the groups of teenagers who come in for boba tea. The most popular item is the taro milk tea. Some of the customers who discover the tea spot through a Google search drive around the parking lot looking for it — not realizing it's actually inside the supermarket, he said.
El Morelia Supermercado
12005 St. Charles Rock Road, Bridgeton
This expansive Mexican-South American grocery carries an array of items to prepare authentic Latin American dishes, along with its own bakery and meat department. The biggest draw on the weekends, however, is the pop-up taco stand in the front of the store.
Freshly grilled and roasted meat, including pork, carne asada beef and chicken, is folded into warm corn tortillas. There are folding tables in front with condiments. Tacos are served Saturdays and Sundays from 9 a.m. to 5 p.m.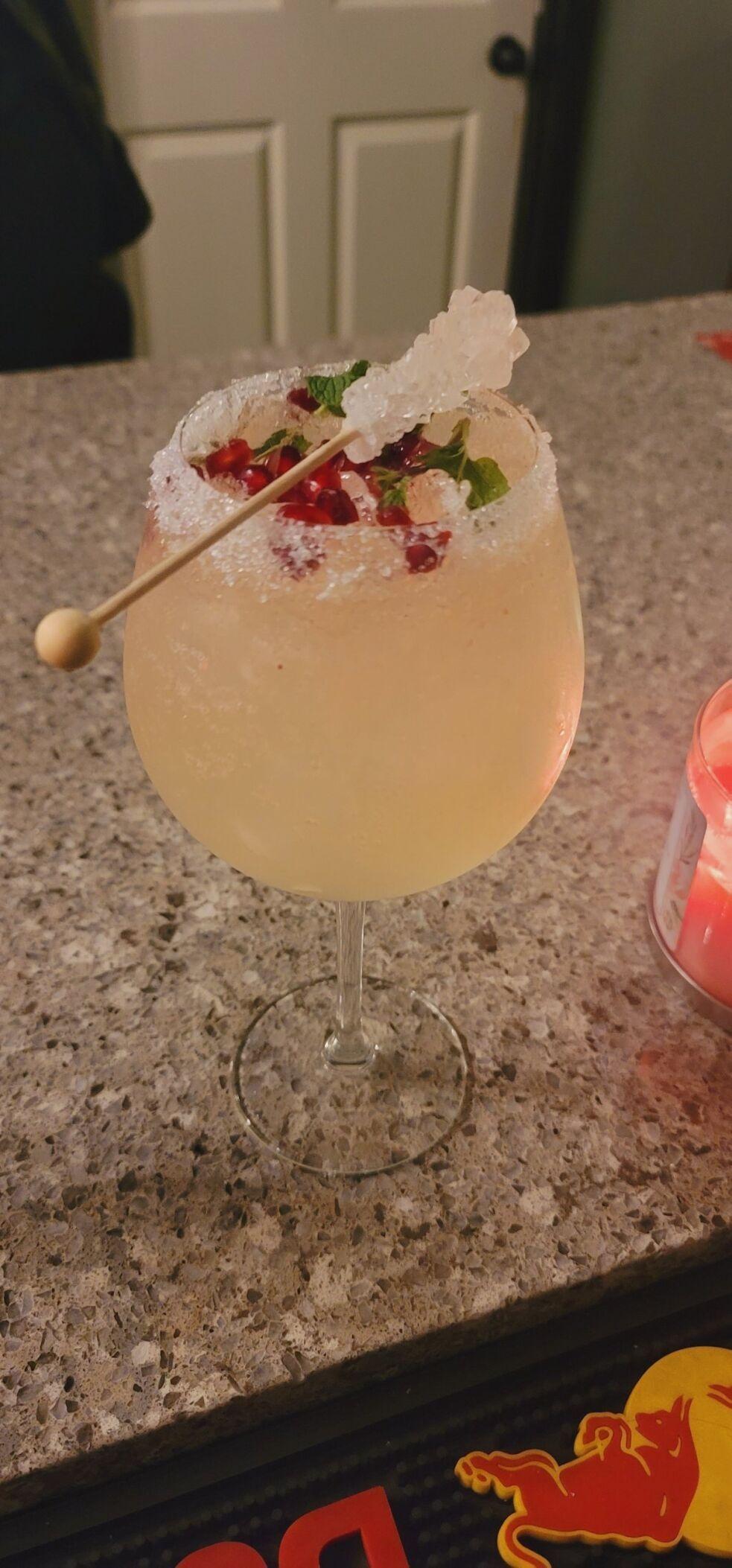 Rebuilt on a historic street
Mocktails on Main
335 North Main Street, St. Charles 
Dry January was meant to be the blockbuster month for this sober bar and lounge in St. Charles. But a fire caused by a product malfunction on New Year's Eve set back those plans. Elizabeth Lockwood had taken ownership of the bar in September and was in the process of changing its décor before the fire damage shut the place down. The building has to be brought up to code, and she hopes to reopen by the end of next month. She is also working with other merchants on Main Street to do some pop-up events.
The lounge will be rebranded as Mocktails on Main and will continue to host special events. A bar without alcohol might sound foreign to some, but Lockwood says she wants it to feel like anywhere else people go to socialize and have fun. In addition to fancy mocktails, she plans to outfit the kitchen to offer late-night food. The bar had sponsored a faux beer pong league with Lindenwood and other colleges and wants to create more partnerships.
The business has a personal element for her family. Lockwood's husband is five years in sobriety. It is the only completely sober bar in the state.
"There's a market for it," she said.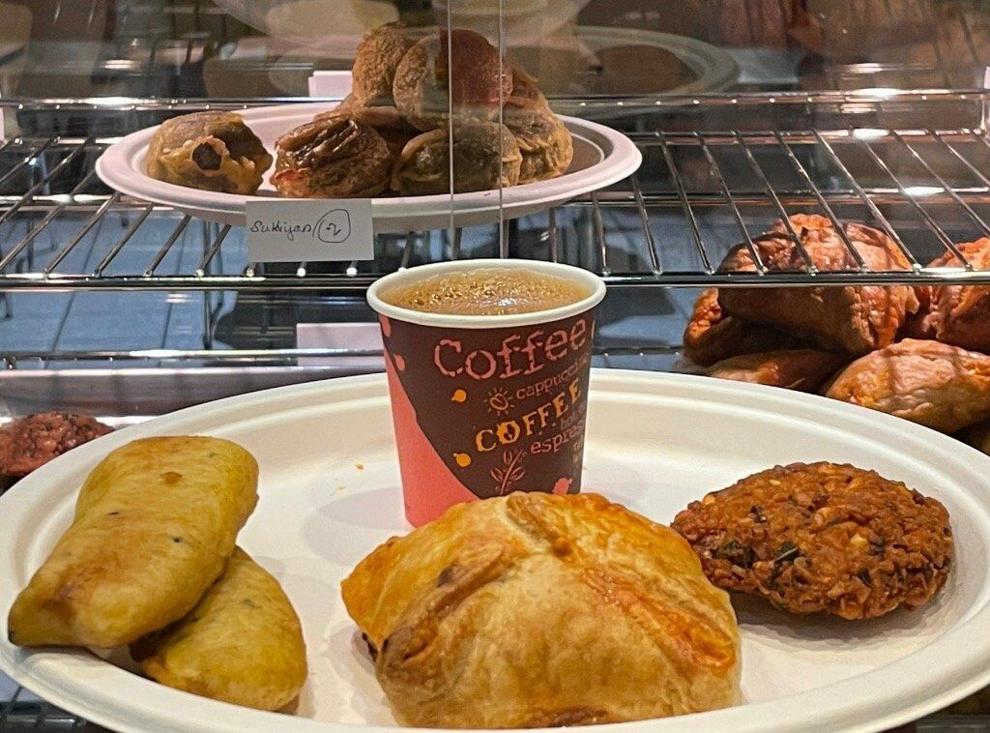 Stashed in a mall
Aaha!
Roopa Unnikrishnan wanted to bring South Indian and Kerala-inspired Indian food to the St. Louis area. She and her husband, Gopal, had no prior experience running a restaurant when they began looking for a place. They were walking around the empty food court at Chesterfield Mall when they realized many of the abandoned spots had fully equipped kitchens.
They reached out to the mall management, chose one of the many open spots and signed a lease through the end of this year. They began catering traditional items like banana fritters, egg puffs and deep fried lentil and masala patties.
"No other restaurant in St. Louis is serving this stuff," Gopal said. Their customers have grown through word of mouth and social media, and by the pickleball players who use the courts in the mall. They will stop by for chai and snacks after their matches. The counter-service restaurant has added a few tables where customers can sit to eat, creating a tiny space of activity in a vast, mostly empty food court. The restaurant is open Wednesday through Sunday, 11 am to 8 pm. It plans on adding breakfast service on the weekend soon, Gopal said.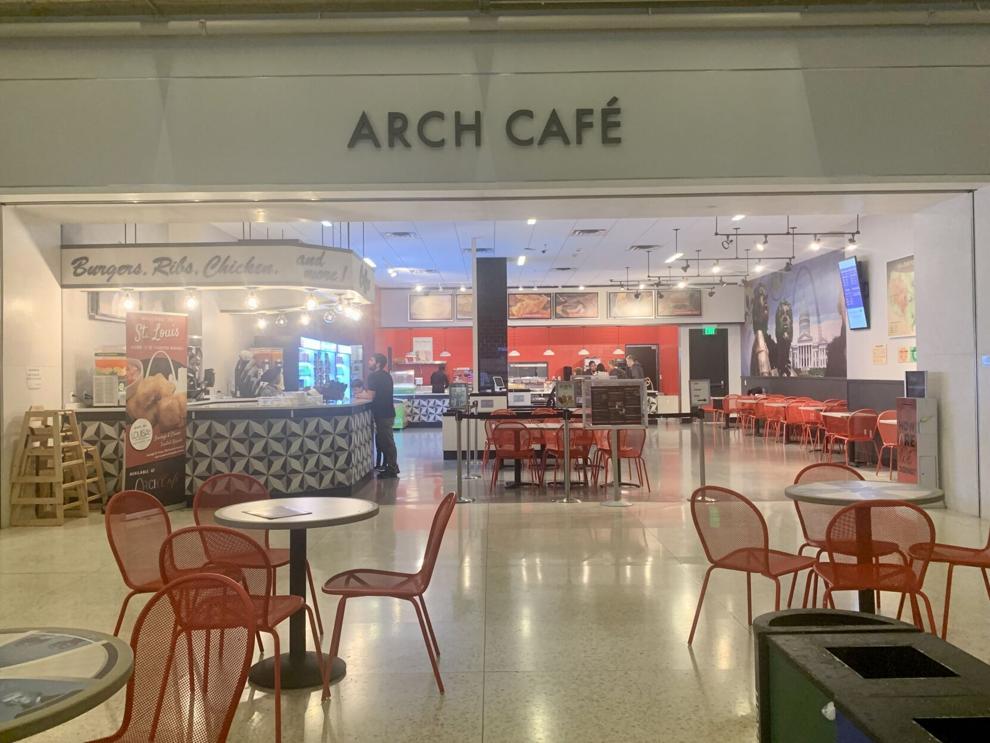 Burrowed under a monument
Visitors wanting to experience the renovated St. Louis landmark and its museum have a place to grab a quick meal. The Arch Cafe at the base of the Gateway Arch can seat 28 people in the café and an additional 96 in the common area. It offers much of the standard family-friendly tourist attraction fare, including burgers, chicken tenders and sandwiches, along with a few local specialties, toasted ravioli and pork ribs.
In the winter months, when the crowds are smaller and there are fewer food options nearby, the cafe can be a godsend for parents with young children and large groups. The cafe's parent company, Evelyn Hill Inc. also operates the concessions at the Statue of Liberty, Ellis Island and at Fort McHenry National Monument.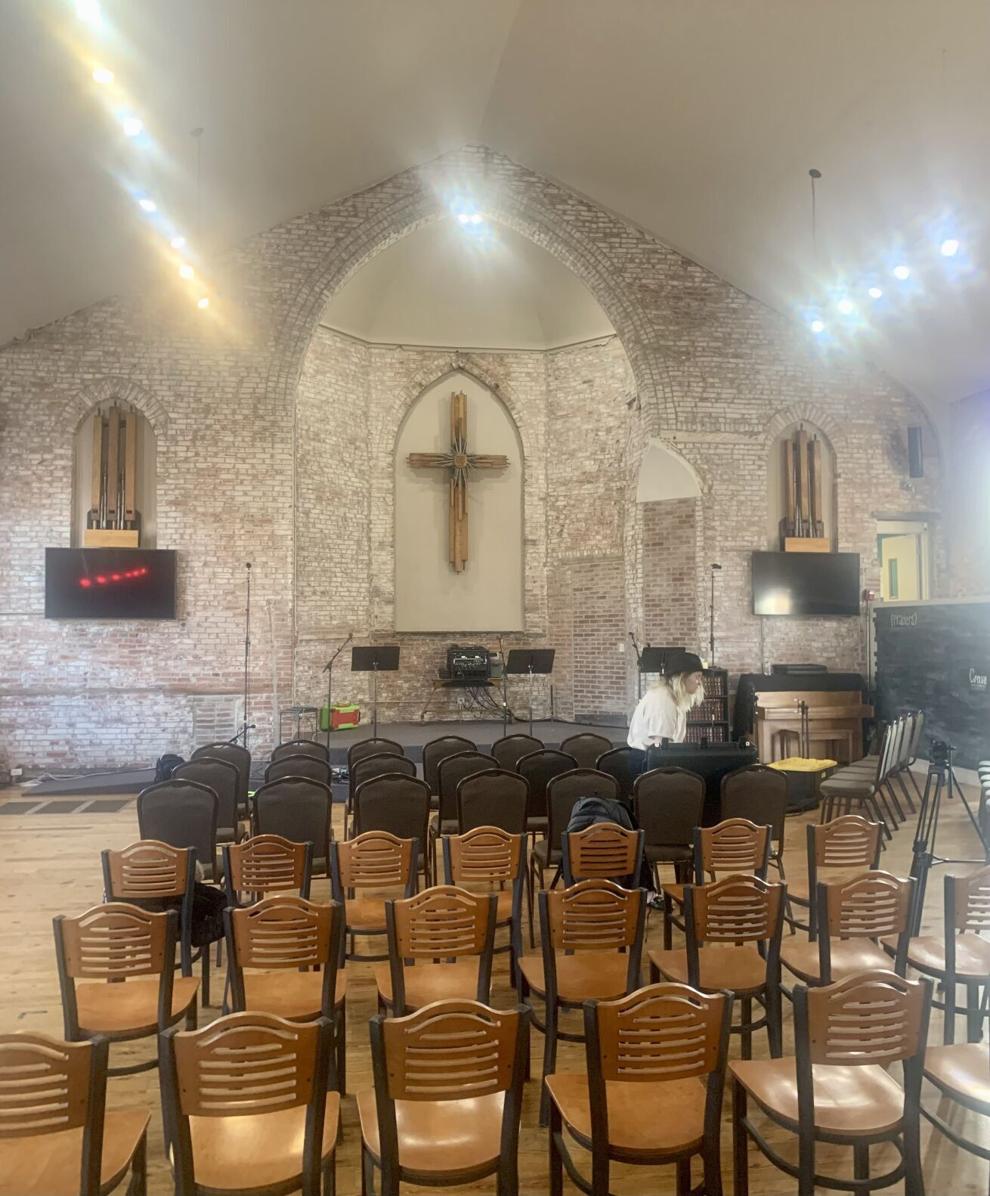 Repurposed in a church
Crave Coffeehouse
During the weekdays this coffeehouse is filled with students and visitors from nearby St. Louis University, but on the weekends it takes on a different life, serving as a place of worship for a Christian congregation that lacks a full-time, permanent building.
Given that the coffeehouse is a repurposed church, the worshippers feel right at home. The stained glass and altar give the space a religious vibe. It is open for business 8 a.m. to 4 p.m. Monday through Friday and then 8:30 a.m. until 12:30 p.m. on Saturdays. Then, the church volunteers and staff move the tables to the back, set up rows of chairs as makeshift pews and arrange its sound system to prepare for their worship services.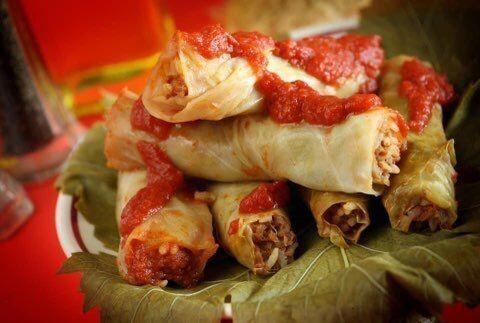 St. Raymond's Maronite Cathedral
The Wednesday Luncheon at this Maronite Catholic cathedral has served Lebanese and Middle Eastern meals to the public for decades. Denise Seifert, a volunteer kitchen manager and third generation volunteer for the lunch program, says it closed the program during the pandemic lockdown and reopened for curbside service for months before slowly reopening.
It has fully reopened, and the hall is starting to fill up with diners again, she said. Nearly all their menu items are back with the exception of the stuffed squash. One silver lining from the pandemic disruption is that it launched  online ordering, where customers can place individual and bulk orders for carryout.
"By the grace of God, another younger generation that understands that technology set it up," Seifer said.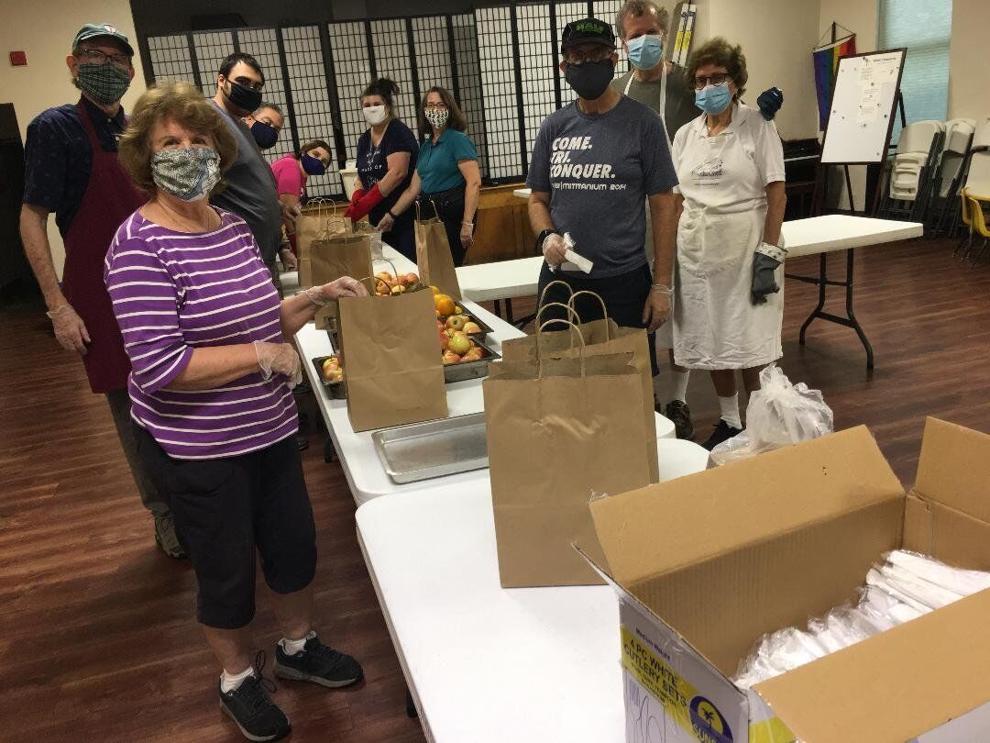 St. John's Episcopal Church
For more than 14 years, church volunteers offer a free meal every Saturday from 4  to 5:30 p.m. to anyone who comes by. Phyllis Jacobson, PeaceMeal Communication Coordinator, said 10 churches take turns supplying and preparing the food and volunteering to serve it. During the height of the pandemic, they switched to carry-out bags for the food.
Now, the parish hall is open for those who want to eat inside, she said. The volunteers prepare a main dish, like chicken teriyaki, shepherd's pie or lasagna, and include a fruit and dessert. The volunteers typically serve between 55 to 60 meals, she said. They have some regulars who stop by each week, and newcomers are always welcome. "We don't ask any questions," she said.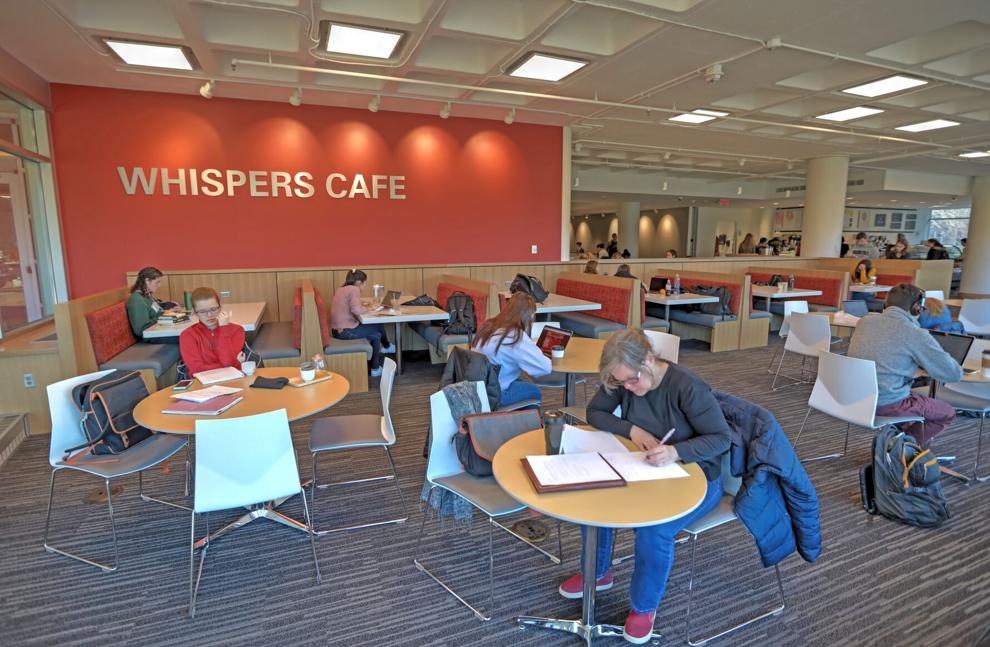 Spotted on campus
Whispers Cafe
Washington University,1 Brookings Drive
The coffee shop inside Olin Library on Washington University's campus serves Kaldi's coffee and Firepot teas, but otherwise, it is a lot like any cafe on any college campus — crammed with students. But unlike other campus hangouts, this one comes with a side of American history. The real gem is a rare historical document on display a few steps away.
The library houses a permanent exhibition with a rare broadside copy of the Declaration of Independence printed by Solomon Southwick in Newport, Rhode Island, and dated July 12, 1776.
Only seven copies of the Southwick broadside exist. This copy was printed before the official handwritten copy (on display in the National Archives) was signed. It is also the first copy of any of the Declarations to have a signature.
Visitors can walk through and see the fragile document preserved in a temperature- and light-controlled chamber.
Discovered in a library
Discovery Zones, St. Louis County Library
Florissant Valley: 195 North New Florissant Road, Florissant; Daniel Boone, 300 Clarkson Road, Ellisville;  Meramec Valley 1501 San Simeon Way, Fenton
Libraries in the city and county all have spaces that can be reserved for meetings and host regular gatherings in their communities.
Three St. Louis County Library locations also house Discovery Zones, which feature activities like giant Lite Brites, pneumatic tube walls, oversized play houses, and other interactive activities for families with young children. These spaces are strategically located away from quiet reading areas and the main part of the library. The DZ's at Florissant and Daniel Boone are on the lower levels of the library and at Meramec Valley, there is a door that can be closed to help contain the noise.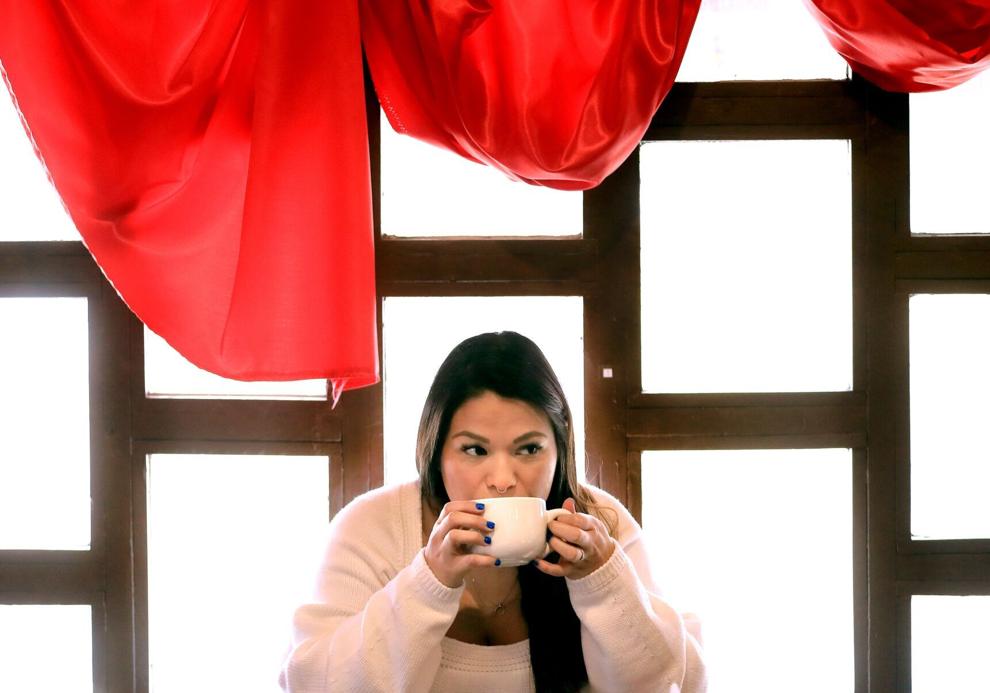 Educated with a latte
Shameless Grounds
The only sex-positive coffeeshop in the state is housed on a beautiful corner in the historic Benton Park neighborhood. It has been in this location for a decade. The coffeeshop is lined with shelves of at least 2,000 books — all of which cover topics related to human sexuality. There's a small sculpture series of female anatomy on top of one shelf and a phallic painting on an adjacent wall. Barbie- and Ken-sized dolls are displayed in various bondage scenes atop the shelves. Other than the décor, the coffeeshop is fairly typical.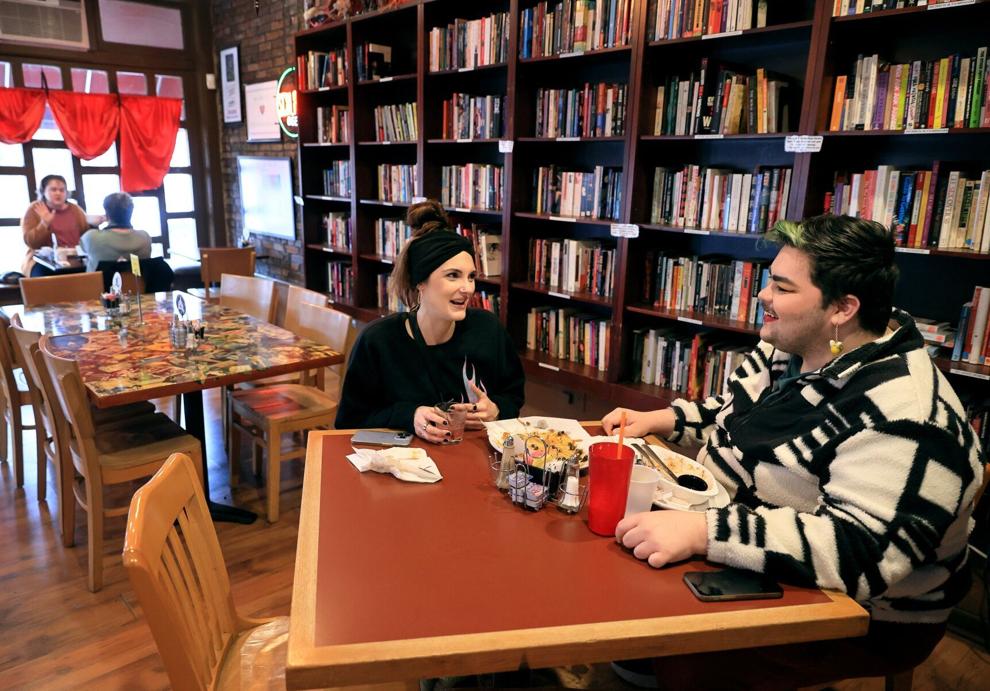 Co-owner Andy Mueller said it hosts a weekly game night in the evenings, along with other special events. Patrons must be 18 or older to enter the shop or accompanied by a parent.
The website markets itself to those whose love life falls outside the box. But it's also a place for those with more vanilla lifestyles who may be curious, want to learn and to hang out with like-minded individuals.